When choosing an online casino to join, one must consider several things. The game selection is important, of course, as is the Customer Support. Licenses and certificates for fairness, safety and security are a must, as well. But, the crucial thing is the payment methods list. A player needs to be presented with a list where popular payment solutions are offered, like Interac and Neosurf. Why choose Interac or Neosurf as an online casino payment method?
The reality is, they are both excellent solutions, each offering many perks for the player. However, of course, there are also downsides to using these methods. If unsure about them, and you'd like to discover all the pros and cons of using these payment options, continue reading our thorough comparison.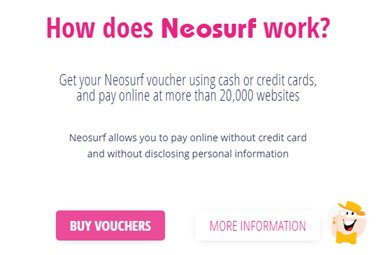 Interact and Neosurf – An Overview
One thing is for sure – Canadian players can greatly benefit from using either Interac or Neosurf. They are both available in Canada, one of them exclusively. And, they are both great alternative methods to credit and debit cards, and any other method related to bank accounts.
However, they are entirely different solutions that offer different advantages and disadvantages. Let's go into detail so that you could be able to decide which one would be better for you to use across online casinos.
Interac…
…is a very popular payment solution in Canada. It never got to go global, but in Canada, it is the number one payment method used in all kinds of industries, the online gambling industry included. It is a payment network that offers three products, Interac Debit, Interac Online and Interac eTransfer. The first product is rarely used across online casinos, but the other two are the payment methods of choice to many users.
The company…
…was established a long time ago, in 1984, and as such, it has gained users' trust and has managed to get a massive user base. The main reason for that is that throughout the years, it has partnered with Canada's leading banks, banks that have the biggest number of users. With that, it has managed to get the proper security measures and keep users' funds safe, and it has gained the necessary integrity to make people believe in it and believe their funds would be impenetrable by third-parties.
Its main strength…
…is that it is extremely simple and easy to use. Users can transact online in a matter of seconds, knowing that their funds are safe. Since it is supported on many platforms, it is an intuitive and straightforward method to be used for online payments. Plus, it is a solution available across many, many online casinos. In fact, any Canadian-focused online casino you choose to join will probably have it as an available payment solution.
Neosurf…
…on the other hand, is a completely different payment solution. It is a voucher that is available in several countries. And even though it is not available in all countries around the world, it has been added in the list of accepted payment methods across many online casinos.
It was launched back in 2004 in France, however, in the following years, it has managed to expand all around Europe. Then, it went on and reached other continents. Today, it is a solution available in Belgium, Spain, Ireland, the UK, the Netherlands, Austria, Germany, and Malta. It is also available in Canada, as we said, as well as China, Colombia, and Australia.
To purchase the voucher…
… you have at your disposal many shops, supermarkets, gas stations and online platforms. In fact, there are over 135,000 Neosurf Authorized Resellers (NARs) that you can visit in order to buy your Neosurf voucher. Compared to other vouchers, to buy a Neosurf voucher, as you can see, you don't need to leave the house if you don't want to. There are both physical and online shops where you can do that. This is actually one of its biggest strengths.
In terms of…
… its availability across online casinos, as mentioned, Neosurf has managed to reach the lists of accepted payment methods across many leading operators' brands. You will find it across online casinos like NetBet and PokerStars, but also across more than 300 other sites. Its growing popularity across online sites is proof that it is a payment solution that is worth using and worth your trust.
Getting Started with Interac and Neosurf
Considering they are both online solutions that are easy to use, you should expect no complications or problems getting started with it. You just need to follow a few simple steps and you'll be done with it.
To get started with Interac…
… you first need to decide which one of the three products you would like to use. Across online casinos, as mentioned, Interac Online and Interac eTransfer are mostly used. The choice is yours, but, regardless of the one you choose to go with, you will need to open an account with Interac. You don't need to go to your bank to get started with it, because even though it is a payment network partnered with over 200 Canadian banks, you don't need to go to the bank to set up your account with Interac. You just need to go to its site and log in with your bank login details. Once you do that, you'll receive an email or a text message on your phone with instructions on how to continue using it.
Once you get started…
… you should know that you'll be able to make instantaneous transactions. It is argued that transactions with Interac are way faster than with any other method, faster than eWallets even. And, these transactions, considering they are made from and to your online banking account through highly secured pathways, they are impenetrable by third-parties, too. Once you confirm a transaction, you receive an email or a text message notifying you of the changes to your balance. Finally, given the fact Interac is operated by a non-profit organization, it comes with really low fees of $1.50, fees that cover the very basic costs of the money transfers.
With Neosurf…
… however, getting started is even easier. All you need to do is visit its official website, and find the NAR locator tool. Enter your address and the locator will help you find the nearest NAR to you, where you could go and purchase your voucher. Or, you can find an authorized online platform that sells Neosurf vouchers, and purchase the voucher there.
The beauty of using Neosurf is that you don't have to share any details about yourself or your bank account with the NAR staff. To buy your voucher, all you need to do is give cash to the staff and that's it. Sure, vouchers can be purchased with other payment solutions, too, but if you wish, and if you're buying it offline, you can always use cash. If you're buying it online, of course, you would have to use other online payment methods.
Several types of vouchers…
… can be purchased. The one that is used by most low-rollers across online casinos is the Minor Neosurf card. This is a voucher available in two denominations, of €10 and €20. The next one is the Classic Neosurf card, which comes in more denominations, €15, €30, €50, €100 and €250. Then you have the NeoCash MasterCard, which is a reloadable voucher which can be refilled both offline and online, using credit cards, bank transfer or one of the two just-mentioned vouchers, the Minor and the Classic. Finally, you have the online solution, the MyNeosurf card, which you can fund using a check, bank transfer and credit cards.
Once you buy the card that suits you most, you will receive a 10-digit code. This code will be your key to making transactions with your voucher, so make sure you remember it and keep it safe.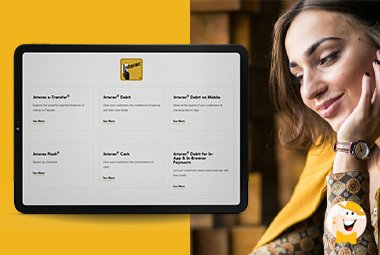 Depositing and Withdrawing with Interac and Neosurf
Using these payment methods across online casinos is no rocket science. Before you choose the one to use, however, make sure it is available at the casino you intend to join. You can check whether Interac or Neosurf are listed on the Payment Methods/Banking page while you're eyeing a casino to join.
To make a deposit with Interac…
… you would have to log in to the casino of your choice and go to its Banking page. Once there, find Interac's logo and click or tap on it. You will be redirected to a page where you'll need to log in to your online bank account. Enter the casino's email address and the security question you received on your email or via a text message upon registration. Then, enter the amount of money you wish to deposit and confirm your transaction. The casino will then need to submit the security answer, and the transaction will be executed. You'll have the money on your online casino balance in an instant.
Withdrawing…
… is as easy. You just need to repeat the same procedure only in reverse. Keep in mind that even though deposits are instant, withdrawals may take a few days. To be precise, they may take up to a week to get to your account. Once you request a withdrawal, the casino must review it and approve it. But, as soon as the money reaches your account, you will, again, receive an email or a text message informing you on the transfer.
Depositing with Neosurf…
… would only take a few minutes of your time. All you need to do is go to the casino's Banking page and find its logo. Tap or click on it and a window will open. The only thing you would be required to do to complete the deposit is to enter your 10-digit code, the one you received when you purchased the voucher. And that's it. Now, depending on the card type you choose to use, you can use all the money and deposit it to your online casino account, or you can use a chunk of it and keep the rest for another occasion. Either way, you would need to confirm your transaction and see the money appearing on your online casino account. 
Contrary to other vouchers…
… withdrawals are possible with Neosurf, but you would need to be a holder of the Neosurf MasterCard, the reloadable option if you want the casino to have a destination to send the money to. If you're using the non-reloadable, one-time solutions, the casino won't be able to send the money, of course. If you have the reloadable solution, then just repeat the same process and you'll receive your withdrawal. However, make sure the casino you're playing at accepts Neosurf as a withdrawal option since not all casinos do. 
Advantages and Disadvantages of the Two Methods
It is fairly evident...
… that both solutions are incredible options to be used across online casinos. They are both extremely easy to use, secure and convenient for online casino payments. You don't need to reveal much information about yourself or your bank account with them, you can trust them with your money since they implement the highest security measures and they are super-easy to get started with and use for both deposits and withdrawals. And, of course, they offer instant deposits.
Interac…
… however, is one of those limited options available for Canadian players only. This is its major downside. Players from anywhere else in the world cannot use it. Plus, fees apply. Sure, these fees are insignificant, but compared to Neosurf which is fee-free, it is a more expensive solution to use.
Neosurf…
… on the other hand, is rarely offered as a withdrawal solution, so you would probably need to search for another payment solution to withdraw your winnings from an online casino. Plus, it is limited in terms of denominations available. If you're a high-roller, you won't be able to play and deposit smoothly since you'll need to purchase more vouchers in order to make bigger deposits.
Payment Methods Comparison
Payment methods name
Interac
Neosurf
Available accounts
n/a
1 account
Available currencies
n/a
NZD, AUD, EUR, CAD, GBP, PLN
One time signup bonus
n/a
-
Account management fees
n/a
Free
Account unused
n/a
-
Exchange fees (FX)
n/a
2% (3% for the currency ZLOTY)
p2p Money transfer
Send money p2p
n/a
-
Receive money p2p
n/a
-
Deposit fees
Bank transfer
n/a
Free
Credit card
n/a
Free
Withdraw fees
Bank transfer
n/a
1.5%
Prepaid card at the ATM
n/a
Fee varies dependent on ATM bank
To merchant site
n/a
Free
Link to terms & conditions
https://www.interac.ca/en/terms/
https://www.neosurf.com/terms-and-conditions/
No casinos support both Interac & Neosurf, click Interac or Neosurf to show casinos that just support that method.