Players across online casinos are joining from all countries from around the world, and they all need at least one payment method available in their country to use for deposits and withdrawals, so Interac and PaySafeCard are great options for such players. The two methods are offered to players from different countries, but can effectively serve millions of users. They offer players the chance to make swift and safe transactions, without much effort. Plus, they are both available across hundreds of online casinos, so it won't be an issue for you to find a casino to join which accepts them. Why use Interac or PaySafeCard as your online casino payment method?
About Interac and PaySafeCard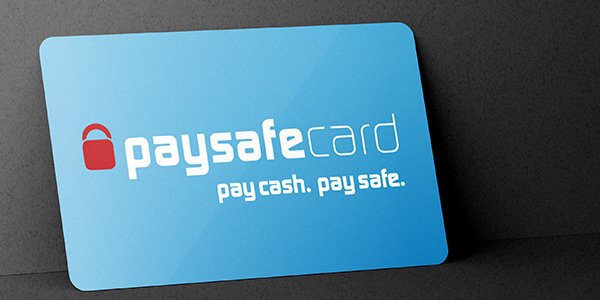 One of the main things that differentiate Interac from PaySafeCard is the fact that the former is only available in Canada, while the latter in Canada and over 40 other countries across the globe. Another thing that, of course, stands out is the fact that they are payment methods different in nature. Interac is an all-inclusive, national payment processing method catering to Canadian users, while PaySafeCard a prepaid card offered across the world. As such, they are both perfect for all those online casino players looking to make transactions without the need to use their credit cards. Let's explore them both separately.
Interac is led by one of the largest, most trusted companies in Canada, with a years-long history since it has been launched in 1984. The company is non-profit, therefore, formed to facilitate and improve the way Canadians transact, offering them the best solutions specifically for online banking. As such, it offers them several services, among which the most popular are Interac eTransfer, Interac Online and Interac Debit.
The national payment network offers stability like no other within the country's borders. Users trust it due to its impeccable track record and reputation, but also due to the convenience it comes with. The best part about it is that it charges only a small transfer fee to cover the basic expenses of the transaction, and the fact that it works on both desktop and mobile devices. It is incredibly easy to get started with and use, especially across online casinos, and that's why it is offered across so many of them. In fact, it is popular with both operators and Canadian players, so you should not be surprised to see it across every single casino accepting players from Canada.
PaySafeCard is also a solution led by a powerful company, a European financial company called PaySafe Group, which has been operating for over two decades. In fact, PaySafeCard was among the first products it had launched, in 2000, a prepaid card that can be used by anyone, since you don't need to meet any specific criteria to use it. Later, the company launched two other successful products you must have heard of, Skrill and Neteller, and then acquired UKash, to further improve its offering.
How does PaySafeCard function? Well, the first thing you need to know about it is that there are several types of cards you can purchase or get issued with, both online and offline. There's the regular PaySafeCard, the online-only MyPaySafeCard and the reloadable MasterCard PaySafeCard, launched in collaboration with MasterCard.
Offering users so many choices, it should not come as a surprise for you to learn that this is one of the most popular and most widely-accepted payment methods across online casinos. In fact, there are over 900 global casinos that are offering it as a payment method! That's quite the availability, right?
The fact that it is regulated by the Financial Conduct Authority and uses the most advanced security measures to protect all of your funds puts it in the leading position over other prepaid cards, and the fact that it is available to players from over 40 countries worldwide sure helps the matter. So, if you're ready, continue reading to find out how to get started with it and use it for seamless deposits!
Getting Started with the Two Solutions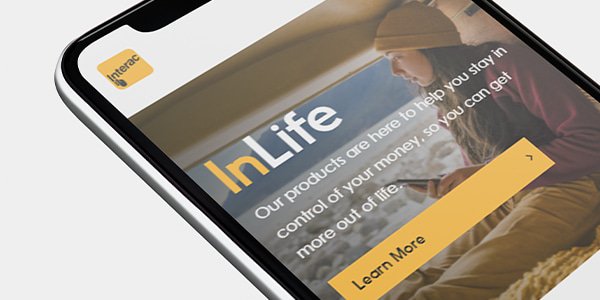 To get started with the two methods, you would need to go through the different types of procedures we're about to explain.
To start using Interac…
… you would need to enrol with the network. You can do that by creating an account with the solution, and with that, you'll get access to all of the services offered. First of all, you should know that you'd need to have a bank account with a leading bank in Canada. And since over 200 Canadian banks are enrolled with the network, you probably already have an account with at least one of them. Provide the service with some basic info about yourself and connect your bank account to it and you'll be ready to start using its services.
Across online casinos, you will see that Interac eTransfer and Interac Online are usually the two services available that you can use. So, to start using them, as soon as your account is created, you will get an email or SMS from the network giving you the needed security questions and answers that are implemented to secure your account, which you will need when you start transacting with the solution.
Each of your transactions will be recorded by your bank, even though Interac will provide the intermediary service you need. There will be a background process involved, meaning Interac will do its job in the shadows, and all you'll need to do is request a transaction via it. You'd need to pay a symbolic $1.5 fee for each transaction, which, as mentioned, covers the basic transfer expanses.
With PaySafeCard…
… you'd need to go through a different process. First, you'd need to visit its official website and once you head over to the Personal Account page, you will see that you have two choices: to buy the card offline or online. To do it offline, you can use the Find Sales Outlet tool, by entering your address, town and postcode, and the solution will generate the nearest outlets to your home where you could purchase the prepaid card. There's a massive number of PayPoint outlets, more than 650,000 of them, so there will be at least a couple in your vicinity.
If you wish to go with the online option, you'd need to register an account. You would need to share some basic personal details and provide ID documents to verify your identity. With this account, you'll get bigger denominations for your card, compared to the land-based ones, which usually go from $10 to $100.
Now, to top up your MyPaySafeCard, you'd be able to use a credit card, bank transfer or your regular PaySafeCard prepaid card. To apply for your MasterCard PaySafeCard, you can visit any bank or financial institution that issues MasterCard cards or apply from your PaySafeCard account. Regardless of the option you go with, a 16-digit code will be provided to you, which you'll need to use when transacting. So, make sure you have that code safe and away from wandering eyes.
Using Interac and PaySafeCard Across Online Casino Sites
Interac is a pretty popular payment method across global casinos that accept Canadian players. In fact, there are over 600 casinos that accept it. But, still not as popular as PaySafeCard, the global prepaid card offered in more than 900 casinos. Therefore, when trying to find a casino to join that accepts either of them, you'll have the most massive choice of sites to explore. Find the one that suits you best and join it.
To make a deposit with Interac, you would need to do the following:
Head over to the casino's Banking/Deposits/Cashier page.
Find Interac's logo, press it, and in the new window, log into your online banking profile, using your credentials.
Enter the amount of money you'd like to deposit and, if not pre-entered, the casino's email address.
After receiving the security question via email or SMS, wait for the casino to provide the security answer.
As soon as that is done, you will see the money arriving on your casino balance, immediately.
Interac is one of the best withdrawal methods for Canadians since it processes payouts as swiftly as it does with deposits. You would need to go through the same procedure, and as soon as the transaction is complete, you will find your winnings directly on your bank account. You will be informed about the arrival via email or SMS, as Interac will send you a notification as soon as the job is done.
With PaySafeCard, the procedure is much shorter:
Go to the casino's Banking/Deposits/Cashier page.
Find PaySafeCard's logo, press it and specify how much you want to deposit.
Enter the 16-digit code you received after the purchase and the money will arrive on your casino balance in an instant.
When it comes to withdrawals, though, things won't be that simple. Considering this is a prepaid card, PaySafeCard, in theory, is not always an option for withdrawals and many casinos actually don't offer it as a withdrawal method. But, considering there's the MyPaySafeCard card type, which is online-only and you create an account to use it, there's still hope for you to cash out your winnings if you have this type of card. If you do, just go through the same procedure as described for depositing and you'll be able to make a withdrawal. If not, then you'd need to look for alternative methods to cash out your winnings.
Advantages and Disadvantages
We better start by summing up the disadvantages and differences these two methods come with. Interac is a solution available to Canadian players only, so if interested in using it but not from Canada, forget about it. Plus, each transaction with it is subject to the fixed, small, yet existing $1.5 fee. Not to forget, you'd need to have a bank account with one of the 200 Canadian banks in order to use it, so if you wished to transact online without involving your bank, sorry, but that won't be possible with this solution.
When it comes to PaySafeCard, the major disadvantage is that it won't always be an option for withdrawals. Rare are the casinos that actually offer it as a withdrawal option, and the solution is popular for deposits. And, even if accepted for withdrawals, you'd need to have the MyPaySafeCard to request one; any other card type won't work.
Now, these are the downsides you need to consider. But wait until you hear about the perks! Interac is actually the number one national payment solution, trusted by millions of users and, as you could see, by over 200 leading Canadian banks. You cannot doubt its reputation and track record as they speak for themselves. It is super-easy to get started with and use, and as you could see, it is accepted across most, if not all, Canadian-facing online casinos. The fee, although charged, is really small and practically unnoticeable, considering the convenience with which you make transactions.
PaySafeCard, on the other hand, is a global prepaid card, available in more than 40 countries, purchasable both across over 650,000 land-based outlets and online. It is available in more than 900 casinos, and we must admit that this availability is unrivalled; rarely can any other method top it. Plus, you can use it via any desktop and mobile device, and you'll get instant deposits with it, without having to pay any fee.
To conclude, the two really have some amazing things to offer, even though they come with their respective downsides (but which payment method doesn't, really?). They can actually provide you with smooth online casino banking, without you having to worry about anything at all. Therefore, make sure you consider all the pros and cons they come with, weigh them, and choose the one that suits you better, even though it is pretty clear: if a player from any other country, PaySafeCard is the method to go with, and if a player from Canada, Interac is definitely the perfect solution for you.
Payment Methods Comparison
Payment methods name
Interac
Paysafecard
Available accounts
n/a
1 account
Available currencies
n/a
USD, ARS, AUD, BGN, CAD, CHF, DKK, GBP, HRK, HUF, LVL, NOK, MXN, NZD, PEN, PLN, MDL
Account management fees
n/a
From the 13th Month, a monthly fee of 5 GBP will be deducted from the paysafecard account if the customer has not carried out any transactions in the paysafecard account within 12 months.
Account unused
n/a
5 GBP per month
Exchange fees (FX)
n/a
3%
p2p Money transfer
Send money p2p
n/a
Both the use of paysafecard prepaid codes and payment using the paysafecard account are basically free
Receive money p2p
n/a
Both the use of paysafecard prepaid codes and payment using the paysafecard account are basically free
Deposit fees
Bank transfer
n/a
4 %
Instant bank transfer
n/a
4%
Credit card
n/a
4%
Withdraw fees
Bank transfer
n/a
6 GBP
Prepaid card at the ATM
n/a
3% (min. 3 GBP)
To merchant site
n/a
free
PrePaid card
Interac Debit
paysafecard Mastercard
Fee to order
n/a
8 GBP annual
Membership
n/a
3 GBP from 7th month
Costs for cash withdrawals at the ATM
n/a
3% (min. 3 GBP)
Costs at points of sale
n/a
The transaction fee is a customer fee which can be charged by individual pre-defined retailers and which must be declared.
New prepaid card
n/a
4 GBP
Cash withdrawal at ATM limits/24h
n/a
400 GBP
Points of sale limits/24h
n/a
1,500 GBP
Delivery time
n/a
4 to 20 working days
Available currencies
n/a
USD, ARS, AUD, BGN, CAD, CHF, DKK, GBP, HRK, HUF, LVL, NOK, MXN, NZD, PEN, PLN, MDL
Two factor authentication
n/a
3D Secure
Link to terms & conditions
https://www.interac.ca/en/terms/
https://www.paysafecard.com/en/terms-and-conditions/
No casinos support both Interac & Paysafecard, click Interac or Paysafecard to show casinos that just support that method.