MasterCard Credit vs. Skrill
When exploring the online gambling world, the chances of running into payment methods like MasterCard and Skrill are pretty high. These services are some of the most popular banking options within the space and with good reason. Other than being well-established services with years of experience on the market, these solutions offer a plethora of perks that make transacting easier. They're safe, have top-tier platforms, and generally have speedy service to keep things as convenient as possible. While these perks undoubtedly give them an edge over some competitors, they're not exclusive to these services. Many other options boast similar traits, which might make you question the high praise they receive. To help you understand why these payment methods are so beloved, we'll answer one big question – Why use MasterCard and Skrill in online casinos?
About MasterCard and Skrill
MasterCard is a bank card service with incredible worldwide reach. Most people are familiar with this brand, and they likely already use it regularly for various purchases. It's safe to say that this solution is one of the most easily-recognizable banking solutions to date. It's available in more than180 countries, with a user base that reaches over a billion people! Naturally, this method's widespread success extends to the online gambling scene. The service is available in countless online casinos, giving users easy access to high-quality operators.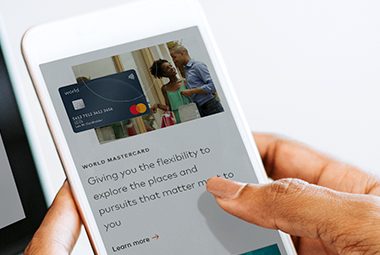 Looking back at this method's history, you might be surprised about its origins. The service debuted in 1966 in the US, but not as the solution we know it today. It was a membership organization founded by four big-name financial institutions, including Crocker National, United California Bank, Bank of California, and Wells Fargo. The service quickly spread all over the USA, and before long, it managed to amass a whopping number of over 25,000 financial institutions as shareholders. As expected, this drew attention from worldwide investors, helping the service extend beyond America. As the service grew over time, it rebranded from its original name, Master Charge, and started releasing its now-legendary bank card products.
Users can explore many of MasterCard's aspects, but one crucial thing to know about the service is the difference between the card types it offers. Currently, the most popular products by the brand are its credit cards and debit cards. While these might seem identical at a glance, they operate very differently from each other. With debit cards, users can only spend as much money as they have available in their balance. These tend to be the default option. Credit cards give users more freedom, but they also come with harsher consequences. With this type of bank card, you can spend beyond what you have available in your balance, going into debt.
Credit and debit cards are some of the most popular banking solutions you can choose, but they're not perfect. One issue players may run into when using these services is the credit card gambling ban active in some countries. In places like the UK and Germany, using a credit card, such as MasterCard, for online gambling purposes is prohibited. This generally isn't a problem for users outside these regions, but it does restrict their access when online casinos based in these countries come into play.
Like the previous solution on this list, Skrill is a mega-popular brand with a worldwide reach. The eWallet is available in over 100 territories, making it a go-to choice for millions of users across several continents. While this service is a big hit in the online gambling world, it's generally used in every part of life you can think of. This is mainly due to its capabilities to process physical and digital transactions! There's no doubt that this service has had time and space to grow immensely, but it might surprise you to learn that this sleek and modern eWallet has been around since 2001.
There's plenty to explore with Skrill. The service has a pretty interesting history, and we'll dive a bit into it by looking at the company behind the service. This solution is run by the Paysafe Group, a big-name brand known for its financial services. Unsurprisingly, Skrill isn't the only popular solution this company is known for. When the method launched, the Paysafe Group also released two other powerhouse payment processing services – Paysafecard and Neteller. These world-famous brands are just as big as our primary focus, and they've been a big factor in helping it grow. The company had several successful solutions to learn from, and it made smart plays by sharing the best parts of one service with its other products!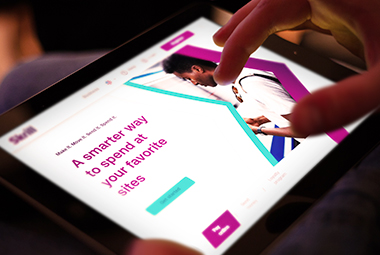 There are several other reasons for Skrill's success, and traits like speed, safety, and convenience are a few of them. Of course, much of the method's success comes from something you might not have expected. Since the service debuted in 2001, it started making rounds just when the online shopping trend bloomed. The internet was becoming a household staple, and people loved using it to get their hands on various knickknacks from electronic shops. Unfortunately, safety was a big issue here, as scammers often abused the novelty of this trend to steal private user data. eWallets like this one made this a non-issue. Since they kept this information private, their anonymity made them the perfect choice for online shoppers. Millions flocked to these payment solutions, making the few top picks successful mega-brands.
Skrill's past might be riddled with successes, but the payment method keeps strong even now by adding fun new features to improve the player experience. One feature players can't get enough of is the service's new and improved rewards program! Essentially, the method's loyalty scheme works just like any other. It consists of several tiers, with better perks awaiting users in the higher ranks. If you want to get to these higher tiers, we've got good news. All you have to do is use the service more frequently, and you'll rank up! Naturally, in the higher tiers, you can expect top-tier perks like cash rewards and lower fees.
The last part of Skrill we'd like to cover is its presence in the online gambling space. With availability in nearly 1,000 online casinos, it's safe to say that the service is practically a staple in the field. Players can use it to access a near-endless number of venues, giving them a better chance of finding an operator that suits their playstyle. The number of venues where you can find this service is undoubtedly impressive, but their quality is even more impressive! Some of these operators represent the best options on the market. They're incredible platforms that offer unparalleled care paired with premium software.
Getting Started with the Two Methods
Using MasterCard isn't just easy, it's a process most people are already familiar with. Since the service is a bank card, getting your hands on one is identical to obtaining a credit or debit card from any brand. Unfortunately, the process isn't too convenient, as it involves finding a local bank that supports the service and applying for a card on-site. Something to note before proceeding with this service is the various types of MasterCard bank cards available. They often have unique offers attached to them, so before you apply for one, explore what it can do for you.
After choosing a card that suits you, it's time to get things underway. The first part of the process is filling out an application form. You'll likely encounter several personal questions here regarding your marital status, financial status, etc. Don't worry, this information is used to determine your eligibility, and it won't be shared with third parties. Once you complete the form, you'll need to submit it to the clerk along with a valid form of photo ID. This is a part of the identity verification process, and it shouldn't take too much time.
After completing these steps, all that's left to do is wait. Your application will be processed within a few days, and the bank will contact you once your card is approved and ready. This shouldn't take longer than a week. You can proceed to pick up the card by heading to the bank again, or you can have it delivered to your address by mail.
It might surprise some people to learn that getting started with Skrill is nearly identical to the previous process, with one key difference – it's online! With the registration process conveniently online, users can finish everything up within a few minutes without having to leave their homes. As you can imagine, the first step here is visiting the method's official website and clicking the register button. Doing so should prompt a form to appear. Enter your details in the required fields and proceed to the next step. Here, you'll be asked to verify your identity. To do so, submit a digital copy of your passport, government-issued ID, or driving license. It should take a system a few minutes to verify everything, and once it does, your account should be live!
Before you can start using your Skrill wallet, you'll need to add some funds to it. Thankfully, funding the service isn't hard. Since the solution supports many popular payment methods, you can do so through MasterCard, VISA, JCB, Diners Club, American Express, Trustly, bank transfer, Rapid Transfer, Paysafecard, and many others. While this step is easy, there is one unfortunate thing about it. Funding your account incurs a fee. Sure, it might not be a big one, but it's unavoidable. What's worse, methods like bank cards might incur an additional charge marked as a "cash advance" fee from your provider's end.
Using MasterCard and Skrill Across Online Casinos
MasterCard and Skrill come with countless perks, but one shared trait that makes them powerhouses in the online gambling space is availability. Both services are online casino staples available across many operators, so it's not hard to choose a high-quality venue to spend your time in! The key term here is high-quality. Before you decide on an operator, ensure it's top of the line by checking its licensing, related expert reviews, and software quality.
For users interested in MasterCard as their primary online casino deposit method, here's how to get started:
Choose the "Deposit with Credit/Debit Card" option.
From the list of offered credit/debit cards, select MasterCard as your deposit option. 
Enter the card's number, expiry date, your name as the cardholder, and the CCV2 code on the back. 
Specify how much you wish to deposit and confirm the transaction. 
In an instant, the funds will arrive on your balance!
Withdrawing through MasterCard is simple. The option is available at nearly every operator that supports the service, and the process itself doesn't differ much from depositing. While that's good news, we might need to ruin your fun by going over the bad news about withdrawing through the bank card. Unfortunately, withdrawals with this solution are slow. They can take up to seven days, which is significantly longer than what you'd get with most modern payment solutions.
If you've decided to use Skrill as your go-to online casino deposit option, here's how to proceed:
Visit the casino's Cashier/Payments/Banking page and look for Skrill's logo.
Press it, and a new window will appear.
Log into your eWallet account using your credentials.
Specify how much you'd want to fund your balance, and confirm the transaction.
The money should appear on your balance instantly.
Skrill withdrawals are nothing but good news. First, requesting one is easy, as it follows the same steps listed above for depositing, with some small intuitive adjustments. Second, the processing time for this service is on the quicker side! In most cases, it should take about 24 hours for users to see a change in their balance. Rarely, this waiting time can extend beyond that, up to three days.
Advantages and Disadvantages
Choosing between MasterCard and Skrill is in no way a small feat. Both services are excellent options that bring top-tier perks to the table, making the choice itself a mind-wracking decision that shouldn't be taken lightly. In the last portion of this text, we'll lay bare all of the pros and cons of these popular payment solutions to make comparisons easier. Look them over carefully and see which of them fits you better move forward.
With MasterCard, there's no need to dive deep into the method's offer to see the perks and downsides of using it. When the positives are in question, the biggest ones are the service's safety and availability. Since this method is a well-established option with decades of experience behind it, it's implemented unparalleled security measures that are nearly impossible to breach. Similarly, its long time on the market has helped it reach global success, making it a viable option in many online casinos. The cons to using this service are few, but they can be deal-breakers. The biggest problem here is speed, especially when withdrawals come into play. Processing times can take up to a week, which is much longer than most competitors.
We've gone over the pros and cons of using Skrill several times in this text, but they bear repeating. The service is fast, safe, convenient, and available in countless online casinos. Combined with its anonymity, this makes it a powerhouse that's hard to go up against! Of course, it's not perfect. While it doesn't have many cons, one of its biggest downsides is its unavoidable fees. No matter how small they are, they're an easy way to ruin the overall online gambling experience.
In hindsight, both MasterCard and Skrill are excellent options that won't disappoint. They're packed with excellent features, giving users a chance to experience some of the best parts of online gambling without running into much trouble. We're sure that whatever you choose, you'll be more than satisfied with the results!
Payment Methods Comparison
Payment methods name
MasterCard Credit
Skrill
Available accounts
n/a
1 account (1;2;3;4 different currency accounts)
Available currencies
n/a
AED, AUD, BGN, BHD, BRL, CAD, CHF, CLP, COP, CRC, CZK, DKK, EUR, GBP, HKD, HUF, ILS, INR, ISK, JOD, JPY, KRW, KWD, MAD, MEX, MYR, NOK, NZD, OMR, PEN, PLN, QAR, TND, TRY, RON, TWD, USD, ZAR, RSD, RUB, SAR, SEK, SGD, THB
One time signup bonus
n/a
15 USD Signup Bonus
Account management fees
n/a
free
Account unused
n/a
unused for 12 months: 1 EUR/month
Exchange fees (FX)
n/a
3.99% (3.79%; 2.89%; 2.59%; 1.99%)
p2p Money transfer
Send money p2p
n/a
1.9%, max 20 EUR (1%, max 10 EUR for bronze; 1%, max 2 EUR for above)
Receive money p2p
n/a
free
Deposit fees
Bank transfer
n/a
free
Instant bank transfer
n/a
free
Credit card
n/a
1.90% (1.25%; free; free; free)
Withdraw fees
Bank transfer
n/a
3.95 EUR (3.95; free; free; free)
Cheque
n/a
3.50 EUR
Prepaid card at the ATM
n/a
1.75% (1.75%; free; free; free)
To merchant site
n/a
free
Cashback and promotions
Promotions
n/a
up to 100 EUR Bonus by becoming Skrill VIP
PrePaid card
n/a
Skrill PrePaid MasterCard
Fee to order
n/a
10 EUR (free)
Costs at points of sale
n/a
free
Online bank statement
n/a
free
New PIN
n/a
free
New prepaid card
n/a
10 EUR (free)
Cash withdrawal at ATM limits/24h
n/a
250 EUR (750;1,500; 3,000; 5,000)
Points of sale limits/24h
n/a
1,000 EUR (3,000; 3,000; 5,000; 5,000)
Delivery time
n/a
5-10 business days
Available currencies
n/a
EUR, USD, GBP, PLN
Validation
n/a
3 years
Two factor authentication
n/a
Skrill Two-step Authentication
Fee to order
n/a
free app
Delivery time
n/a
right after app installation is completed
Money-back guarantee in case of fraud
n/a
for all Skrill customers using the 2-step-authentication
Link to terms & conditions
https://www.mastercard.co.uk/en-gb/vision/terms-of-use.html
https://www.skrill.com/en/footer/terms-conditions/skrillaccounttermsofuse/
No casinos support both MasterCard Credit & Skrill, click MasterCard Credit or Skrill to show casinos that just support that method.