For people looking into online casino payment methods, MoneyGram and Discover are quintessential options. These payment methods are well-established, safe, and reliable, giving users the perfect base to start their online gambling journey. Naturally, that's not all they have to offer. While they're drastically different in how they operate, their additional perks put convenience at the forefront. This makes transacting a breeze, no matter your experience with them. These options are undoubtedly some of the best choices, but if you're like us, you probably want to know more about what makes them tick. Below, we'll go into more detail about several aspects of these services by answering one big question. Why use MoneyGram or Discover in online casinos?
About MoneyGram and Discover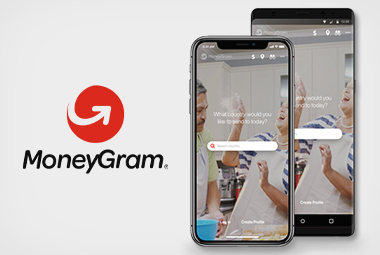 MoneyGram might be one of the most well-established banking services of our time, but it'll likely still surprise some of you to learn that it originated way back in the 1940s! Then, one part of the future powerhouse, named Travelers Express, started making rounds in the US as an up-and-coming money order service. Things didn't change for this company for a long time, but later in 1998, it partnered with Integrated Payment SystemsInc. and became the service we know today as MoneyGram. This was just one part of the big overhauls the brand would go through in time. For instance, not long after, the service added the word international in its title to reflect its growing global reach.
Today, MoneyGram is easily one of the biggest money transfer services around. It has a staggering user base of over 150 million people worldwide, surpassing many fan-favorite options that have come after it. It's no secret that the service is now one of the few leading brands in the field of payment solutions. It has branches in nearly every town and city you can think of, making it easy for users to reach it after a short walk. Of course, the method has kept up with the changing times. On top of its traditional money transfer service, it now offers a P2P digital money transfer service.
Until not too long ago, users could only transfer money with the service if they hopped on to the nearest MoneyGram location and made a physical transfer. The digital money transfer services changed this instantly, giving millions of users a chance to make payments anytime, anywhere. As you can imagine, its popularity skyrocketed right after its release, and it wasn't just because it upped the convenience of using the method. The digital money transfer by the brand offers top-tier performance that can't be beaten. It's also easy to use, as all you need is a valid bank card or bank account and a stable internet connection.
If you think we're going overboard by showing the service with so much praise, you'll be shocked to hear that we're not finished yet. MoneyGram's digital transfer service blew up quickly for a reason. As a start, users get a 20% discount on the fee of their subsequent transfer after using it. Additionally, they get a corresponding number of Plus Reward Points. These points are a part of the service's loyalty program, so when you reach a certain amount, you can claim all kinds of treats! These excellent perks are enough to entice anyone, so it's easy to see why the method has caught the attention of online casino connoisseurs everywhere.
Discover's journey is much different than MoneyGram's. While the latter established itself pretty early on as a leading service, the former came out much later than some of the other well-established brands in its category. The credit card was launched in 1986 by Discover Financial Services, smack-dab in a period when VISA, AmEx, and MasterCard were running the show. These bank cards were already huge successes, which made it harder for the service to break through to people and show them what it had to offer. Thankfully, it did! The payment method now has a loyal user base of over 5 million people, and it's still growing by the day.
As many of you might have guessed, Discover started its journey in the USA. Once it found some success in the region, it expanded to other locations, with Europe being its main target. Some are likely wondering how this credit card beat the odds and attracted users despite the fierce competition. The answer to this isn't complicated. While its late debut was a setback in some ways, it was in good thing in others. The card launched with a few special perks that competitors didn't offer, which placed it on the map for many. These perks included cashback, a lack of annual fees, and no need for a user account!
Combined with other pros like security and convenience, Discover's unique perks made the service an excellent choice for most people. Of course, this perfect combo piqued the interest of one particular category of people – online gambling fans. One of the biggest reasons the service is so popular in online casinos is how its special perks bounce off of staple casino offers. They have excellent synergy with casino promotions and bonuses, and when used together, they can lead to worthwhile rewards any gamer can appreciate.
One final thing to note about Discover is the high-end security it provides. While the traditional safety channels it goes through are already great, the service takes things a step further by implementing the use of merchant codes. These are unique codes that every partnering brand is assigned. With their help, transactions are easy to distinguish and track from when they leave to their arrival at their intended destination. These codes are undoubtedly an excellent tool at the brand's disposal, but they did work against US gamblers for a time. Back when US gambling laws were stricter, banks used these codes to identify online casino transactions and block them. This might not be an issue anymore, but it's worth noting.
Getting Started with the Two Methods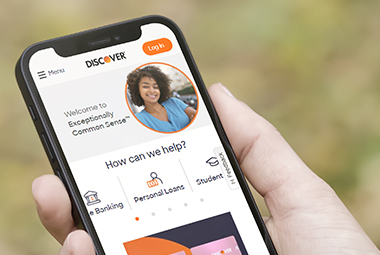 Using MoneyGram is a much easier task than many imagine. The getting-started process with the service is easy, no matter how you choose to make your transaction. The first way to get started with the method is to go old-school and visit a physical location. If you're not sure where to find a local MoneyGram location, you needn't worry too much about it. Launch the official website for the service and click on the locator tool. The nifty feature will give you a list of nearby offices, so you can choose the one closest to you and be on your way. When you reach your destination, all you have to do is hand the clerk the required info for a transaction, and you're done! 
The modern way to use MoneyGram is to take on its online transfer service. Doing this is even easier than the previous way, and not to mention much more convenient. To start, you'll need to visit the service's official website or download its app through the Google Play Store or Apple App Store. Doing so should only take a few minutes. Once in, you'll need to set up a user account. Fill out the forms with your personal information, and everything should be good to go. As a little side note, your info is kept confidential, so you needn't worry about it being shared with anyone.
With your account now live, it's time to move on to the transactions themselves. Open the app and website and enter the amount you want to send. You'll also need to choose a recipient, and specify how the recipient will eventually pick up the money. Keep in mind that a fee is applied to the total sum based on the options you choose, so choose wisely. Up next, you'll need to pay for the transaction. You do so through your bank account or bank card. You're nearly done! When the payment is sent, you'll be given a reference number for cashouts. Remember to give this code to the recipient and not share it with anyone else. 
The getting-started process with Discover is different, but still on the more convenient side. Users with a bank card are probably already aware of how the process goes, but there is one surprise they might not have seen coming. Applying for a credit card with the service is online! Since the payment method works with a different system that doesn't tie directly into banks, the whole process is much more convenient. Before jumping into things, it's worth noting that the service offers several credit card options. It's best to learn more about them before applying for one.
After you've made your pick, you can get things going. The process itself keeps things pretty simple. It's made up of two steps, both of which should take a few minutes each. The first part is filling out forms with your info. These forms can contain questions about your finances and other sensitive topics, but they're only used to determine your eligibility for a credit card. The next and last part of the process is identity verification. Here, you'll need to submit a valid form of photo ID to confirm you are who you say you are. Once you have everything in order, the service will look over the information and reach out as soon as possible.
Using MoneyGram and Discover in Online Casinos
Ease of use and convenience have been running themes with both of these services, and they extend to casino payments too. MoneyGram and Discover are popular payment methods with worldwide reach, and as such, they're available in many online casinos. It should be easy to find a respectable online gambling venue and proceed to deposit in it with your preferred option.
If your first choice for online casino deposits happens to be MoneyGram, here's how to proceed:
Visit the casino's Banking/Cashier/Payment Methods page. 
Look for MoneyGram's logo and click or tap on it. 
In the new window, enter your credentials to access your account. 
Specify how much you'd like to deposit, as well as the casino's receiving details, if not specified already. 
Pay the total sum with fees calculated using your card or bank account. 
Send the reference number to the casino and wait for confirmation. When confirmed, the money will instantly arrive on your casino balance. 
MoneyGram withdrawals are one of the safest cash-out options out there. Because of the high level of security they offer, the service is a top pick for online gambling transactions in countries like the US. To make a withdrawal with the service, you'll need to follow the same steps listed above for depositing, with some changes. The final step on the list is in reverse here. You'll need to wait for the casino to send you the reference number, and then proceed to cash out.
If the deposit method you've opted for is Discover, here are the steps you'll need to follow going forward:
Choose the "Deposit with Credit/Debit Card" option.
From the list of offered credit/debit cards, select Discover as your deposit option.
Enter the card information requested on the screen.
Enter the 3-digit verification code provided by Discover.
Specify how much you wish to deposit and confirm the transaction.
In an instant, the funds will arrive on your balance!
Discover withdrawals are as common as deposits and just as easy to do. All you need to do is follow the previous steps with minor changes. Unfortunately, withdrawing through the service comes with a downside. The processing times for this method are ridiculously slow, taking from five to seven days! While this might not be an issue for those with tons of patience, it's a big con for players that need quick cashouts. Another thing players should consider when using Discover for deposits and withdrawals is the credit card gambling ban in the UK and Germany. Online gambling through credit cards is prohibited in these countries, so using the service in casinos in these regions is impossible.
Advantages and Disadvantages
The choice between MoneyGram and Discover is undoubtedly a hard one. Both of these options offer premium advantages that give them an edge when gaming online. Of course, they also have a few flaws that work against them in some areas. If you need more time to decide which one is the better fit for you, here's a quick overview of their pros and cons that might accelerate the process.
MoneyGram is the perfect payment method in many regards. It's safe, reliable, and reaches tons of online casinos in every corner of the world. The service also boasts excellent loyalty perks that lower its fees the more you use it and lead to other fun rewards. The one that could put some players off of the service is the fees. Sure, they're not astronomical like what you'll face with other methods, but they're still something to consider for every transaction.
With Discover, users get most of the same perks they'd get when using any credit card. These include reliable service, a convenient platform, and high-end security. On top of these, they also benefit from the service's special set of perks, mainly the cashback and lack of annual fees. While these put Discover near the top of the food chain, it's worth considering the service's biggest con – its processing times. They're very slow, taking up to seven days for a cashout to go through.
Armed with the information from this text, you should be able to choose one of these top-tier payment options to accompany you on your online gambling journey. Both are impressive in their own right, so no matter which one you choose, you're in for a good time!
Payment Methods Comparison
Payment methods name
MoneyGram
Discover
Available accounts
1 account
1 account
Available currencies
USD
n/a
Account management fees
n/a
free
Exchange fees (FX)
Fees vary depending on where you are sending, how much, and how you are paying.
n/a
p2p Money transfer
Send money p2p
Fees vary depending on where you are sending, how much, and how you are paying.
n/a
Receive money p2p
Fees vary depending on where you are sending, how much, and how you are paying.
n/a
Cashback and promotions
Additional bonus programs
n/a
Yes
Two factor authentication
n/a
n/a
Money-back guarantee in case of fraud
n/a
Yes
Link to terms & conditions
https://www.moneygram.com/mgo/us/en/m/terms-and-conditions
https://www.discover.com/online-banking/terms-of-use/
Online Casinos that support both MoneyGram & Discover: