Online Gamblers are likely to run into MoneyGram and Skrill at some point. While these methods are fundamentally different, their offers are at a similar level of adequacy, making them two of the most popular payment services worldwide! Of course, their offers ensure users have a good time when making money transfers, whether that's for online gambling purposes or not. Among other things, these solutions boast break-neck speeds, easy-to-use platforms, and top-tier security that ensure safe and convenient transactions. While these traits are excellent, they're not unique to these services. Several other payment options come with similar perks, but they're not at the top of any lists. If you're wondering why this is, we'll present a more detailed answer by rephrasing the question. Why use MoneyGram or Skrill in online casinos?
About MoneyGram and Skrill
MoneyGram might be one of the best-known payment services of our time, but it might surprise some of you to learn that it's been around since the 1940s! Back then, a part of the company started its journey as Travelers Express, a US money order company that exclusively operated within the country. The service worked like this for a long time, up until 1998 when it partnered with IntegratedPayment Systems Incorporated, transforming into the powerhouse we know today. Interestingly enough, this was only the first rebranding the new service would go through. Since the company went international not long after this in 2004, it rebranded into MoneyGram International, adding the second part to the title to reflect its now-worldwide brand.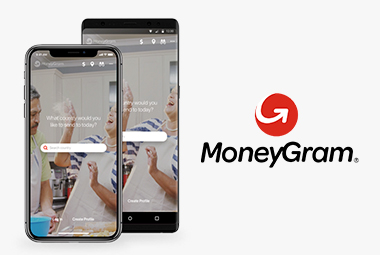 As we mentioned, these days, MoneyGram is an internationally recognized brand with an incredible reach. The service boasts more than 150 million users, and much of it is thanks to its curated offers and great influence in the field. Unsurprisingly, this service is one of the leading payment solutions globally, with offices in every city, town, and populated area you can think of! Since its land-based service has been around longer, it's a staple with very little competition. Of course, its newer digital transfer service is a huge success, especially considering its short time on the market.
Up until recently, you could only use MoneyGram by visiting a nearby physical location and doing your thing the old-fashioned way. While this part of the service is still essential and thriving in many parts of the world, its newer digital solution is blowing up right now! The service has quickly earned a spot at the top of the most popular peer-to-peer digital money transfer solutions, and it's constantly working to improve its network and make things even easier for users. Currently, the platform is available on PC, mobile, and tablets. To use it, all you need is a valid bank card and a stable internet connection.
We've covered many of MoneyGram's perks, but they don't end there. The service is at the top with good reason, and above all else, that's how it interacts with users. The solution gives players something to look forward to from the start. For example, newbies get a 20% discount on the fee for their upcoming transfer. Additionally, they can start amassing Plus Reward points from the beginning. These loyalty points are an excellent part of the service, as they allow players to trade them in for various prizes. As you can imagine, these top-tier perks have attracted tons of online gambling fans, making the payment method a smash-hit within the field.
Skrill is a much different payment solution from MoneyGram, but both share a similar role in their respective areas. Like the previous method we discussed, this service is a leading eWallet with a massive worldwide reach. It's available in over 100 territories, making it one of the most popular banking solutions you'll find. There are many reasons for this method's success, but one of the main ones is its support for digital and physical currencies. Its long time on the market has also helped it amass experience to thrust it forward. The service has been around since 2001, making it one of the first popular eWallets.
Speaking of Skrill's history, there's plenty to explore there. One thing you might be interested in learning is that the eWallet is by the Paysafe Group. It was released at around the same time as two of its other powerhouse payment services, Neteller, and Paysafecard, giving all of them a chance to learn and grow together. The company took full advantage of having three mega-popular services out simultaneously. It experimented with new features, made improvements based on user feedback, and applied the best parts of one solution to the others!
Another part of Skrill's history you might want to learn about relates to its massive success in the past. As we've mentioned, the service was released in 2001. The internet was making rounds in nearly every household at this time, prompting the online shopping trend to blow up like never before! Unfortunately, this didn't come without issues. Since online shopping was a new thing, safety wasn't guaranteed. Many fell victim to scams, especially ones that stole private banking information. Skrill was the ultimate fix to this issue. The eWallet gave users anonymity, avoiding this problem altogether. By using this service, the most they risked was a couple of dollars.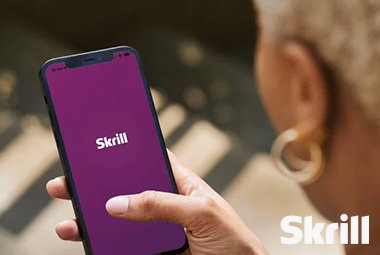 Nowadays, Skrill is better-known for traits like speed, convenience, and ease of use. Naturally, some of its newer features are also a big help to the service. One such feature is its updated rewards program! If you want to make the most out of the service, keeping up with the loyalty scheme is a good idea. The base for this feature is pretty simple. It consists of several tiers that users can move through the more they use the solution. Each tier comes with unique perks, and the higher your rank, the better they are! If you manage to make it to the top tiers, you can enjoy boosts like lower fees and even cash rewards.
One last thing to explore with Skrill is its popularity within the online gambling scene itself. The service is incredibly widespread in this field, reaching nearly 1,000 online casinos. With access to so many operators, users should have no trouble finding a casino that perfectly matches their tastes! To make things even better, the quantity of supported venues isn't the most impressive thing here, it's their quality. Many of these operators often find themselves labeled the top casinos around. They host high-quality games, rewarding promos, and excellent platforms that are constantly worked on and updated.
Getting Started with the Two Solutions
Transacting with MoneyGram is pretty easy. The service now offers users two different ways to get started, so you can choose the one that seems like a better fit. The first option has been around pretty much since the payment solution launched. It includes visiting a nearby office and doing things the old-fashioned way. Of course, technology plays a role here too. Instead of wandering until you find a local office, you can use the locator tool on the method's website to scout one for you. Choose the nearest location, and head over. Once inside, all you have to do is share some basic information with the clerk and the transaction should be complete.
The alternative to visiting a physical location is using the MoneyGram online transfer service. As you can imagine, this is even more convenient than the last option, as you can perform transactions no matter where you are. To get things underway, the first step here is visiting the solution's official webpage or downloading the dedicated app from the Google Play Store or Apple App Store. Next, it's time to set up your account. This step doesn't differ from most other account registrations you might have gone through in the past. It requires filling out a few forms with personal information to finish everything up.
Your account should be live now, and you can use it to start transacting. This process is also pretty simple. To start, enter the amount of money you wish to send and choose where you want to send it. Another thing you'll need to choose is how the recipient will accept the money. This step is important, as the fee applied to the transaction depends on the method you choose. Once you've landed on an option, the next part of the process is paying for the transactions. Here, you can use a bank card or bank account to get things in order. The payment should be accepted, prompting the service to give you a reference number used for cash-outs. You'll need to send this to the recipient to ensure they pick up the money.
Skrill might not offer multiple ways to transact, but it makes the process quick and easy, giving users a chance to get through it in minutes and get to the fun part. As you might have guessed, getting started with the service is an online ordeal. You'll need to visit the service's website and click on the register button to get things started. Here, you'll be met with a pretty standard registration form that requires your address, email, phone number, etc. This info is essential to setting up your account, but it's also kept 100% confidential. You needn't worry about random services getting their hands on it. When you finish filling out the form, you'll be asked to verify your identity. To do so, submit a valid photo ID, such as a driving license or passport, and you're done!
While your Skrill account is now officially live, there's one more thing to do before transacting. Of course, we're talking about funding your eWallet! The good news, there are several popular options to choose from here. If you prefer something a bit more old school, you can go for a bank transfer, VISA, MasterCard, Diners Club, AmEx, or JCB. If you want to fund your account with a more modern solution, you can go for Rapid Transfer, Paysafecard, Trustly, etc. An important thing to note here is this part of the process incurs a fee, no matter which option you choose. If you choose one of the bank cards, however, you might be subject to an additional fee from your provider.
Using MoneyGram and Skrill Across Online Casinos
MoneyGram and Skrill are known for their impressive worldwide reach. Thankfully, this reach extends to the online gambling space, giving users a choice between some of the best operators available! Since access isn't much of an issue, your focus should be on choosing an online casino that's reputable and fair. On your search for the perfect venue, we suggest you check out the operator's licensing information and related expert reviews to give you an idea of what to expect.
For those interested in using MoneyGram as their go-to online casino deposit option, here's how to proceed:
Visit the casino's Banking/Cashier/Payment Methods page. 
Look for MoneyGram's logo and click or tap on it. 
In the new window, enter your credentials to access your account. 
Specify how much you'd like to deposit along with the casino's receiving details, if not specified already. 
Pay the total sum with fees calculated using your card or bank account. 
Send the reference number to the casino and wait for confirmation. When confirmed, the money will instantly arrive on your casino balance. 
MoneyGram is a pretty popular withdrawal option, especially in countries like the USA. Thanks to the method's high-end security, it's regarded as one of the safest withdrawal options you can use in the online gambling space! We have more good news about using this service for withdrawals. Essentially, withdrawing with the method is no different from depositing. The only difference is in the last few steps, as you'll need to wait for the casino to send you a corresponding reference number for the cashout.
If you've chosen Skrill as your preferred online casino deposit method, here are the steps you'll need to take going forward:
Visit the casino's Cashier/Payments/Banking page and look for Skrill's logo.
Press it, and a new window will appear.
Log into your eWallet account using your credentials.
Specify how much you'd want to fund your balance, and confirm the transaction.
The money should appear on your balance instantly.
Withdrawing with Skrill is much easier than you might have expected. The process is practically identical to depositing, with some changes in a few steps. We have even more good news about withdrawing with this method. Processing times for the service are short. In most cases, it will take about 24 hours for players to see a change in their balance. While it rarely happens, the withdrawal time can extend to three days. Compared to most other options available to online gamblers, this is more than reasonable.
Advantages and Disadvantages
Choosing between MoneyGram and Skrill can be like playing Tug-of-War. Since both have excellent offers, it's hard to land on one side and discard the other. Their many similarities don't make choosing any easier either, so in the end, it's best to look at the subtle differences between them to make a decision. With that in mind, to conclude this text, we'll go over the biggest advantages and disadvantages of these services!
Players have plenty to look forward to with MoneyGram. The service is convenient, reliable, safe, speedy, and widespread in the online gambling space! While these traits give it an edge over many competitors, its biggest perk is its high-end security. This method is one of the safest options you'll run into on the market. The innovative way it processes transactions is top-notch, and the use of a reference number further strengthens the protection it offers. Unfortunately, fees are this method's biggest con. They're not as extravagant as what you'll see with other services, but they're impossible to avoid.
Skrill is packed with tons of perks that players appreciate. These include speed, safety, and ease of use, making it one of the go-to choices for online gambling aficionados. Of course, these perks aren't its greatest strengths. The biggest pro of using this service is its availability across online casinos. With access to nearly 1,000 online gambling venues, this service offers unparalleled access that fans wouldn't trade for the world. Unfortunately, Skrill has the same disadvantage as the previous method we discussed – fees. These can vary depending on how you fund your account, so users should be extra careful during this step.
It's safe to say that either one of these options would be a good choice. While there are some differences between the two services that make them better suited for specific players, they're generally full of positives everyone can get behind. Give their offers another once-over and pick the one you think would suit your playstyle!
Payment Methods Comparison
Payment methods name
MoneyGram
Skrill
Available accounts
1 account
1 account (1;2;3;4 different currency accounts)
Available currencies
USD
41
One time signup bonus
n/a
15 USD Signup Bonus
Account management fees
n/a
free
Account unused
n/a
unused for 12 months: 1 EUR/month
Exchange fees (FX)
Fees vary depending on where you are sending, how much, and how you are paying.
3.99% (3.79%; 2.89%; 2.59%; 1.99%)
p2p Money transfer
Send money p2p
Fees vary depending on where you are sending, how much, and how you are paying.
1.9%, max 20 EUR (1%, max 10 EUR for bronze; 1%, max 2 EUR for above)
Receive money p2p
Fees vary depending on where you are sending, how much, and how you are paying.
free
Deposit fees
Bank transfer
n/a
free
Instant bank transfer
n/a
free
Credit card
n/a
1.90% (1.25%; free; free; free)
Withdraw fees
Bank transfer
n/a
3.95 EUR (3.95; free; free; free)
Cheque
n/a
3.50 EUR
Prepaid card at the ATM
n/a
1.75% (1.75%; free; free; free)
To merchant site
n/a
free
Cashback and promotions
Promotions
n/a
up to 100 EUR Bonus by becoming Skrill VIP
PrePaid card
n/a
Skrill PrePaid MasterCard
Fee to order
n/a
10 EUR (free)
Costs at points of sale
n/a
free
Online bank statement
n/a
free
New PIN
n/a
free
New prepaid card
n/a
10 EUR (free)
Cash withdrawal at ATM limits/24h
n/a
250 EUR (750;1,500; 3,000; 5,000)
Points of sale limits/24h
n/a
1,000 EUR (3,000; 3,000; 5,000; 5,000)
Delivery time
n/a
5-10 business days
Available currencies
n/a
EUR, USD, GBP, PLN
Validation
n/a
3 years
Two factor authentication
n/a
Skrill Two-step Authentication
Fee to order
n/a
free app
Delivery time
n/a
right after app installation is completed
Money-back guarantee in case of fraud
n/a
for all Skrill customers using the 2-step-authentication
Link to terms & conditions
https://www.moneygram.com/mgo/us/en/m/terms-and-conditions
https://www.skrill.com/
No casinos support both MoneyGram & Skrill, click MoneyGram or Skrill to show casinos that just support that method.