The current banking market has dozens of respectable payment options to choose from, and among them, you'll find selected picks like MuchBetter and Discover. On the outside, these methods couldn't be more different. They process payments differently, they have unique advantages, and their take on banking can be viewed through different eras. Despite this massive rift between the two, they've both managed to climb to the top of the list as some of the best payment options in online casinos, and beyond! While their unique approaches give them a leg up in certain areas, is it enough to make one of them your first choice when online gambling? Up next, that's what we'll try to find an answer to. Why use MuchBetter or Discover in online casinos?
About MuchBetter and Discover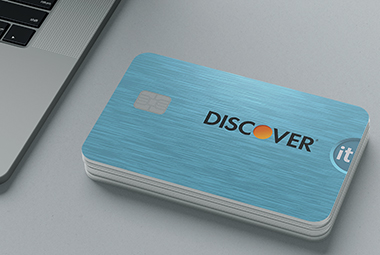 Many of you might be surprised by the novelty of MuchBetter. The service debuted recently in 2016, making it one of the few newer eWallets to break through to the mainstream. If you're wondering what it took for this to happen, the answer is simple. Unlike its competitors, the service brought something new to the table. Instead of sticking solely to fiat currencies like everyone else, it gave players a chance to transact with digital currencies via its platform. Surprisingly, this was rare at the time, as many financial companies were afraid to take the risk of dealing with crypto. The minds behind this modern eWallet service took a risky shot, and luckily, it paid off big time!
MuchBetter was smart enough to know that one excellent feature might not be enough to sustain it in the long run. Because of this, it made sure to include a myriad of excellent perks that players couldn't resist. First, the service isn't just a multi-currency platform, but a multi-lingual one. Since it's accepted in multiple regions globally, it's available in many languages. The world dominance of this service has grown exponentially in its short years on the market. These days, you can find it pretty much everywhere you step, except in about two dozen countries.
Another reason why MuchBetter is so beloved is its dedication to building an incredible user experience. The service isn't afraid to show appreciation for its users, so as soon as they create an account, they're given a treat. Of course, we're talking about the loyalty points. Users can collect one loyalty point for every $10 transaction. These can later be redeemed for future transactions and even cashed out! Another perk that makes things easier on players is how they fund their wallets. You can use common payment options to give your account a boost. These include methods like bank transfers, gift cards, credit cards, and more!
The next method we'll talk about is Discover. This bank card service was launched in the US in 1986. Led by Discover Financial Services, it's managed to grow significantly over the years, becoming a worthy competitor to massive bank card networks like VISA, MasterCard, and American Express. It's worth noting that this service launched much later than the dominating bank cards of today. Seeing as it entered the market when it was already oversaturated with similar methods, it's managed to garner unparalleled success in multiple fields, amassing more than 5 million users.
As we already mentioned, Discover is based in the US. Naturally, this hasn't stopped it from trying to reach as many worldwide regions as possible. Currently, the service is expanding in Europe where its popularity grows by the day. What's interesting about this is that people tend to ditch other similar services to give it a shot. If you're curious as to why this is, its benefits are explanation enough. Discover might seem just like any other bank card on the surface, but it offers pros that are as unique as can be. These include 5% cashback on all transactions, a lack of an annual fee, and the voided need for creating a customer account.
It's easy to see why these perks in particular have made Discover a smash hit in the world of online gambling. Other than the general convenience they grant, they pair perfectly with how online casinos tend to operate. When users factor in their 5% cashback and combine it with the plethora of casino bonuses available, their playtime can extend significantly! Thanks to this, the service is now a staple in more than 100 online casinos. Users can choose from a pool of excellent venues based in various parts of the world.
The last thing players should be aware of when using Discover is the top-notch security associated with the service. Discover Financial Services assigns a unique merchant code to all of its partners. This code appears on every transaction, guaranteeing the money arrives where it's supposed to. While this enhances player safety, it also made online gambling for US players a bit harder in the past. These codes gave banks a chance to track online casino transactions and reject them. Of course, this was back when online gambling laws were much stricter in the region, so this is no longer an issue you'll have to deal with.
Getting Started with the Two Methods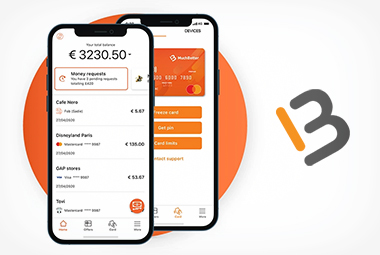 Getting started with MuchBetter is a fully online ordeal, making it highly convenient. To get things underway, the first thing you'll need to do is visit the service's official website or download the dedicated mobile app for Android or iOS. Users can find these apps on the Google Play Store and Apple App Store, respectively. After choosing an option that suits you, you'll need to fill in a form with some personal details. These include your phone number, email, address, etc. On top of this, players will also need to verify their identity by submitting a valid photo ID document for review. The last step before your account is complete is creating a passcode. This 4-digit code is an excellent security feature to help you access your account later on.
While everything is pretty much ready by now, players will need to activate their accounts through a verification code received via SMS. Simply enter the code in the required field and proceed. Now that your account is live, all that's left to do is fund it and start transacting. It's worth mentioning that while players are privy to countless options, most come with fees that range from 1.4% to 7% and a 0.99% conversion fee. If you want to avoid these, you can go for fee-free options like Giropay, Przelewy24, and Interac. You can also fund your account with cryptocurrencies like Bitcoin, Ethereum, and Litecoin, but expect a 2% fee.
Since it's a credit card, users are probably expecting the Discover getting-started process to involve visiting a bank. We're happy to tell you you'll be spared from this inconvenience. Opening an account with the service can be done online. Since it operates on a personal network, the company works to issue these cards itself. As you might have guessed, the first step to getting your hands on a new credit card is to visit the official Discover website. Before applying, make sure to explore the various card option listed on the page, as different ones offer different advantages.
Once you choose a card that fits your needs, you can proceed to the registration process. Essentially, the process is no different from requesting a bank card in a bank. To start, you'll need to fill out some forms with personal details, which can get a bit uncomfortable. The questions on these forms require data about your financial situation, marital status, etc. Of course, this is used to determine your eligibility for the credit card, so the info is used exclusively to set up your account. In addition to this, verifying your identity is a must. You can do so by submitting your driving license, government-issued ID, or some other form of photo identification. After the company reviews all of the information, it will start working on your card!
Using MuchBetter and Discover Across Online Casinos
Using MuchBetter and Discover across online casinos isn't rocket science. Both services are known for their convenience, so they make the entire ordeal as simple as possible. Of course, it also helps that they're available in some of the best online gambling venues on the market right now! You can play in top-quality casinos in just a few clicks.
If you've decided to use MuchBetter to enter your favorite casinos, here's how to deposit:
Head over to the casino's Banking/Deposits/Cashier page. 
From the list of offered methods, find MuchBetter's logo and press it. 
In the pop-up, log into your eWallet account using your credentials.
Enter the amount you'd like to deposit and confirm the transaction. 
In an instant, the money will appear on your casino balance.
Casino deposits made through MuchBetter are instant. While this is a big part of why users love the service, the fast withdrawals is an even bigger one. Compared to most other payment processing options, withdrawals with the service are relatively short. Once the casino approves your cash out, the money will usually arrive in your account in hours! Another great pro of MuchBetter withdrawals is how they're made. Follow the steps listed above for depositing, with one small change, and you're done!
For those of you that want to use Discover as their go-to online casino banking method, here's how to proceed:
Choose the "Deposit with Credit/Debit Card" option.
From the list of offered credit/debit cards, select Discover as your deposit option. 
Enter the card information requested on the screen.
Enter the 3-digit verification code provided by Discover. 
Specify how much you wish to deposit and confirm the transaction. 
In an instant, the funds will arrive on your balance!
Withdrawing with Discover is nearly identical to depositing. All you need to do is slightly change step five on the list above, and everything should be smooth sailing. Unfortunately, there are some downsides to withdrawals with this service. Since it is a traditional credit card, processing times are slower than some are used to. From when the casino approves your cash out to the moment you receive your money, you'll need to wait 5-7 days. Sure, this might not be an issue for some, but it's a hassle for situations when you're in a rush.
Another thing to note is that credit cards like Discover have been banned for online gambling purposes in the UK and Germany. Players outside these regions shouldn't have any issues, but it's something to remember if you're exploring operators in these countries.
Advantages and Disadvantages
With so many perks on offer, it can be hard to choose between MuchBetter and Discover. If you still haven't made up your mind about these methods, we'll summarize their biggest pros and cons below to help you out.
MuchBetter is the perfect alternative to traditional banking options. If you're not fond of old-school methods and want something modern, it's an excellent pick. Since it's an eWallet, it comes with the usual advantages these platforms carry. It's convenient, fast, and rewards loyalty. On top of this, the service supports both fiat and cryptocurrencies, making it easy to top up at any time! The biggest con of this service is pretty simple, but it can be a dealbreaker. Most transactions come with fees, so you might end up paying more than you've anticipated.
Discover operates like any other credit card, so it should be a comfortable choice for fans of traditional payments. Thankfully, the service offers unique advantages that most other cards don't have. These include cashback on all transactions, no annual fees, and global availability. Unfortunately, speed isn't its forte. Withdrawals with the service are incredibly slow, which might ruin any immediate plans with your winnings.
With all of this information at your side, choosing between these services should be somewhat easier. The good news is that both are excellent picks. Sure, one might be better suited to your individual preferences than the other, but neither disappoints in the long run.
Payment Methods Comparison
Payment methods name
MuchBetter
Discover
Available accounts
1 account
1 account
Available currencies
EUR, GBP, USD
n/a
Account management fees
free
free
Account unused
Inactivity Fee
n/a
Exchange fees (FX)
0.99 % for conversions between USD/EUR/GBP – FX rates will vary for all other currency conversion including where USD/EUR/GBP is converted to a different currency
n/a
p2p Money transfer
Send money p2p
free
n/a
Receive money p2p
free
n/a
Deposit fees
Bank transfer
0% - 5% (SEPA Bank Transfer: free)
n/a
Credit card
0% - 5%
n/a
Withdraw fees
Bank transfer
0% - 5% (SEPA Bank Transfer: 2.20%)
n/a
Prepaid card at the ATM
0.99%
n/a
To merchant site
free
n/a
Cashback and promotions
Promotions
Mega Draw
n/a
Additional bonus programs
n/a
Yes
PrePaid card
MuchBetter Prepaid Mastercard
n/a
Fee to order
free
n/a
Membership
free
n/a
Costs for cash withdrawals at the ATM
0.99%
n/a
Costs at points of sale
free
n/a
Online bank statement
free directly from the app
n/a
New PIN
free
n/a
New prepaid card
10 GBP, EUR
n/a
Cash withdrawal at ATM limits/24h
300 GBP, EUR
n/a
Points of sale limits/24h
4,500 GBP, EUR
n/a
Delivery time
up to 5 days (UK), 10 business days (EU) or 2-3 weeks (Norway)
n/a
Available currencies
EUR, GBP, USD
n/a
Two factor authentication
n/a
n/a
Money-back guarantee in case of fraud
n/a
Yes
Link to terms & conditions
https://muchbetter.com/legal/
https://www.discover.com/online-banking/terms-of-use/
No casinos support both MuchBetter & Discover, click MuchBetter or Discover to show casinos that just support that method.