When you get to the Cashier section at an online casino, you see that there are so many payment methods you could choose from, each offering something unique and beneficial for your online gambling needs. If doubting whether to use one or another, just ask yourself: which one would suit me better, MuchBetter or Interac?
Obviously…
…each of the two has their strengths and weaknesses, so after you learn about them you could make the wisest decision. Each individual player has different preferences, that's true, but both MuchBetter and Interac are some really decent choices. After you've read the comparison, you'll know which one would work best for you. 
MuchBetter & Interac - Basic Info 
You should first get the general idea of what these two popular payment methods represent before we get into the specifics. They are both very different and available to different players. So once you read all about them, you'll be certain on which one to use. 
On one hand…
…MuchBetter is an internationally-used eWallet, available in several currencies and even cryptocurrencies, and in several languages. It was not as popular in the past, but today, you'll find its logo across many online casinos, because it has become player-favourite in a really short time.
That's mainly due to all the benefits it has to offer. Not only can you make effortless transactions with it in any currency or cryptocurrency, but while doing it, you can actually get rewarded for choosing it as your payment solution. That's right, for every t transaction you make with this eWallet, you get a loyalty point which can further be used for new payments or even cashed out. 
However… 
…even though quite different than traditional eWallets, MuchBetter needs to be connected to a financial institution or at least a card in order to be funded. Just like with other eWallets, in this regard, you must use a debit, credit, or gift card, another eWallet or a bank account in order to put funds on it or withdraw funds with it, for that matter.
On the other hand…
…Interac is a national payment network that only functions within Canadian borders. Therefore, compared to MuchBetter which has gone international, Interac is still a payment solution used only by Canadian citizens. As such, though, it is the most popular payment method across this country, and Canadians have many reasons why they choose it over any other method. 
For one, it offers three different products, Interac eTransfer, Interac Online and Interac Debit. Two, it is integrated with all banks in the country which are considered leading banks, with the biggest number of users. Three, it has the integrity and the security necessary for a user to be convinced that their funds will be kept safe and secure, because it has been launched way back in 1984, and has managed to get the attention of so many Canadians throughout the years. 
It is the number one solution… 
…for online payments in Canada, mainly due to the speed of transactions, the many supported platforms and the ease with which users can make online payments. It is a pretty intuitive method, simple to use and implementing bulletproof security and safety measures.
As far as its availability across online casinos goes, if you're a Canadian player, you can rest assured that you'll find it across many online casinos that accept players from Canada. Considering it is such an important method for Canadians and such a popular one, it is only natural for these casinos to offer it to their players.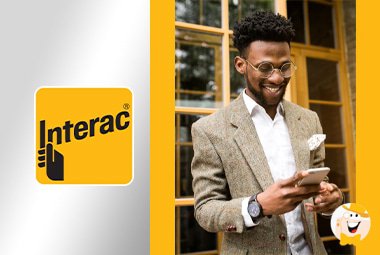 How to Get Started with These Payment Methods?
As introduced, the two payment methods are pretty different, but they have at least one thing in common: they are both pretty simple to use. 
To get started with MuchBetter…
…you would need to connect to the internet and go to its official website. Once there, you will see that you have the option to sign up for an account right there on the spot, via the browser, or you can download an app. There are two separate apps, for both iOS and Android users. Choose the option that suits you best, and start with the sign-up procedure. As you'll see, you'll only need to enter your basic personal info here, but most importantly, your active phone number. Make sure you give your true phone number, as it will later be used as your user ID. Speaking of ID, you would also need to provide a copy of your passport or another identification document, upon authorization. Once you've provided the required information and documents, you would need to think of a PIN code, 4-digit code, and you'll be through with the procedure. 
All you'll be left to do is fund your eWallet. As mentioned, several means are at your disposal, so you should have no problems finding one that suits you. Bear in mind that small fees apply with different payment methods that can be no less than 1.4% and no more than 1.65%. Should you wish to use a different currency, there will also be a 0.99% currency conversion fee. And, as introduced, this eWallet also processes digital currency transactions. You can receive and send coins with it, thanks to the gateway, currency to cryptocurrency conversion mechanism and cryptocurrency address it provides you with. MuchBetter collaborates with Bitcoin, in fact, so if you're a Bitcoin holder and user, you can easily make transactions with your digital currency via this eWallet. 
Getting started with Interac…
…is as simple. As mentioned, there are three solutions you can choose from, but across online casinos, you'll only find Interac eTransfer and Interac Online. Regardless of the solution you choose, you'd have to open an account with Interac. And even though the payment network is accepted by more than 200 Canadian banks, you actually don't need to make prior arrangements with a bank to create an account with Interac. All you need is your online or mobile banking account to get started. Log in to your banking account via the service, and you'll instantly receive a text message or an email with further instructions, security questions and passwords. 
You should know that not only the sign-up procedure is speedy, but so are transactions with this payment method. In fact, many would argue that transactions with it are way faster than with eWallets. That's because it sends the funds from online or mobile banking account through secure pathways instantaneously. Plus, you receive a notification on your email or via a text message informing you on any changes in status and balance. When it comes to fees, a symbolic $1.50 fee applies, which covers only the basic cost of the transfer, considering Interac is run by a non-profit organization.
Making Online Casino Deposits and Withdrawals 
Naturally, before you start using either of the two solutions, you must first check whether the casino you intend to join accepts them as payment options. Once you're certain that it does, you can proceed. 
To make a deposit with MuchBetter…
…you would need to log in to your casino account and go to the Deposit or Cashier page. This is where you need to search for its logo and click or tap on it. As soon as you do that, you will see a new window opening, asking you to enter the amount of money you want to deposit and your phone number. Once you enter both, confirm your request, and you will see the money on your online casino balance, in a blink of an eye. 
Withdrawals are similar…
…but they might take a while until they reach your banking account. You see, the casino would need to review your request, verify and approve it, for the money to be sent to your banking account. But once all that is settled, the money will be instantly sent. 
How to request a withdrawal with MuchBetter? Repeat the same process. Go to the Withdrawal or Cashier page, select the payment solution, enter the amount of money you wish to cash out and your phone number and confirm. In up to three days, the money should be on your banking account. 
With Interac…
…deposits are as simple. You need to get to the casino's Banking page, find its logo and when a new window appears, enter the details you would use to log in to your regular mobile or online bank account platform. After you enter the amount you wish to fund your online casino account with, you would need to enter the casino's email address and the security question you received upon registration. The casino would need to submit the security answer for the transaction to be executed. As soon as it does, the money will be on your online casino balance to be used as it suits you. 
Do the procedure in reverse…
…to withdraw your winnings. You should know, however, that withdrawals are not instant. In fact, they might take up to six days. The casino would have to review the transaction and approve it. Fees may also apply. You don't need to check your banking account every day, because as soon as the money arrives, you will be sent a text message or email notifying you on the transfer. 
Benefits and Drawbacks
We mentioned that one of the common things these two payment methods share is that they are both simple and easy to use. However, there's another thing that they share: they are both highly secure payment solutions. 
MuchBetter, for instance, is authorized by the FCA and implements the latest SSL encryption. Verification codes add another layer of protection, too. Interac is a national solution that exists for years and has the back up of over 200 major banks in Canada. As such, it complies with all the rules imposed by the authorities, and its reputation and players' appreciation across online casinos speak for themselves. 
MuchBetter, though…
…has this unique feature that rarely, if any, other payment method offer. The Reward Points feature is its strongest suit, without a doubt. On each transaction, you collect loyalty points. 1 point equals $10 spent or currency equivalent. Each week, the points you collected are put as a single ticket in the Free
Payment Methods Comparison
Payment methods name
MuchBetter
Interac
Available accounts
1 account
n/a
Available currencies
EUR, GBP, USD
n/a
Account management fees
free
n/a
Account unused
Inactivity Fee
n/a
Exchange fees (FX)
0.99 % for conversions between USD/EUR/GBP – FX rates will vary for all other currency conversion including where USD/EUR/GBP is converted to a different currency
n/a
p2p Money transfer
Send money p2p
free
n/a
Receive money p2p
free
n/a
Deposit fees
Bank transfer
0% - 5% (SEPA Bank Transfer: free)
n/a
Credit card
0% - 5%
n/a
Withdraw fees
Bank transfer
0% - 5% (SEPA Bank Transfer: 2.20%)
n/a
Prepaid card at the ATM
0.99%
n/a
To merchant site
free
n/a
Cashback and promotions
Promotions
Mega Draw
n/a
PrePaid card
MuchBetter Prepaid Mastercard
Interac Debit
Fee to order
free
n/a
Membership
free
n/a
Costs for cash withdrawals at the ATM
0.99%
n/a
Costs at points of sale
free
n/a
Online bank statement
free directly from the app
n/a
New PIN
free
n/a
New prepaid card
10 GBP, EUR
n/a
Cash withdrawal at ATM limits/24h
300 GBP, EUR
n/a
Points of sale limits/24h
4,500 GBP, EUR
n/a
Delivery time
up to 5 days (UK), 10 business days (EU) or 2-3 weeks (Norway)
n/a
Available currencies
EUR, GBP, USD
n/a
Link to terms & conditions
https://muchbetter.com/legal/
https://www.interac.ca/en/terms/
No casinos support both MuchBetter & Interac, click MuchBetter or Interac to show casinos that just support that method.