MuchBetter vs. MasterCard Credit
The world of online gambling supports plenty of excellent banking options, and MuchBetter and MasterCard are two of them! You've undoubtedly heard of these popular payment services before. They both dominate in their fields, offering an incredible array of perks that players can't get enough of. Among others, these include a reliable service, low fees, and safe platforms with a global reach! While this might sound like a dream for most players, it doesn't exactly make these payment solutions stand out from the crowd. The banking industry has become insanely competitive over the years, so plenty of other services have what it take to stand shoulder to shoulder with these giants. With that in mind, we'll try to dig for some answers to a frequently asked question. Why choose MuchBetter or MasterCard as your payment method across online casinos?
About MuchBetter and MasterCard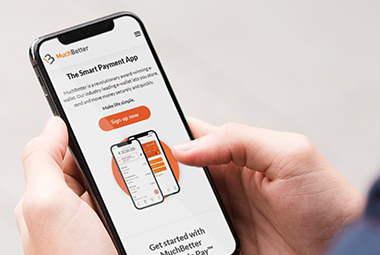 Looking at them at a surface level, MuchBetter and MasterCard don't have much in common. One is a modern eWallet that tries to push the boundaries and experiment with novel ideas, while the other is a classic bank card that's known for its reliability in any circumstance. While they might seem like opposites at first glance, the two options share many similarities. Mainly, they both boast excellent networks that nearly span the entire world, and include top-tier security that makes them a go-to choice for many gambling fans.
Of the two methods, MuchBetter is the better option for modern casino-goes that love digital banking. The service is one of the most creative eWallets to date, making a splash in the scene when it launched in 2016. While it's a pretty new payment solution in general, it's done an incredible job of standing out from the crowd. The eWallet came in hot with an innovative take on online banking. Instead of rejecting digital currencies like most of its competitors did at the time, it incorporated them into how it operates and offered transactions with both fiat and cryptocurrencies! It was a big risk for the company, but it paid off in the long run. Its support for crypto gave it a huge advantage, helping it amass a wide user base in record time.
The extent of what MuchBetter has to offer doesn't end there. The service has a knack for taking something simple and expanding on it, and it has done so several times. Since the payment solution is accepted pretty much everywhere in the world, it boasts a multilingual platform to enhance the user experience. On top of that, it also operates with a multitude of currencies, giving users a chance to transact in their native one! Right now, there are only around two dozen territories globally that MuchBetter doesn't cover. Considering how new it is, this number is minuscule.
MuchBetter tends to support users in other ways too. Mainly, the solution offers special perks that reward loyalty and continuous use. One of these perks is the loyalty points. Players can collect loyalty points over time and trade them for various rewards, including future payments. The rate at which these points are rewarded right now is about 1 for every $10 spent. It's also worth noting that funding your eWallet is an easy task. You can do so through several well-known payment options most people use daily, including credit cards, gift cards, bank transfers, and more!
MasterCard is easily one of the most widespread banking options you'll run into today. The brand has been on the market for ages, reaching worldwide success that's practically unparalleled. For users looking for a method that's a bit more on the traditional side, this bank card is one of the best options available.
MasterCard debuted back in 1966 in the US. The service started as a membership organization under the name Master Charge, and it was run by a few financial institutions you've likely heard of. These included the Bank of California, Crocker National, United California Bank, and Wells Fargo. While the service stayed confined to the US for a while, word of this growing network spread. Soon enough, the number of financial institutions affiliated with it reached over 25,000! Naturally, the world couldn't help but be curious about what this service offered, and luckily, it learned not too long down the line.
There are a few reasons why MasterCard is such a well-known brand, and the biggest one is its international availability. It's no secret that the service boasts a massive international network spanning over 180 countries. People everywhere use this payment solution to shop in everything from local grocery stores to huge online retailers. Since it offers safety and reliability, it's also a popular choice for online gambling! Sure, it might fall short in some areas compared to most modern methods, but it offers users access to pretty much every online casino available.
MasterCard is what most people would call a classic payment option. The bank card doesn't go too over-the-top with its offer, sticking to a few basics that make it easy to use. There are several options to choose from when getting issued a card, but the most popular ones are credit and debit cards. At a glance, the difference between these two appears small. Of course, it is very significant. If you choose a debit card, you can only use as much money as is available on your account. If you choose the credit card option, you can reach past certain limits and go into debt.
Both of these options have pros and cons you should keep in mind, but one recent development to watch for is the credit card ban that's been active in several territories lately. The good news is, the ban is currently limited to the UK and Germany, and only applies to online gambling-related activities. The bad news, it seems like a few other countries might be considering implementing this bad as well. While nothing is certain yet, it's good to stay up to date with news surrounding this current issue.
Getting Started with the Two Methods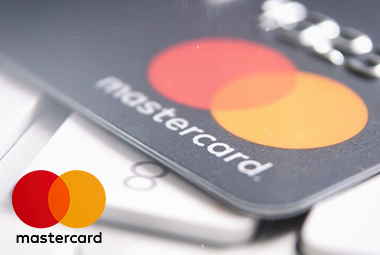 MuchBetter and MasterCard are pretty different payment options. Because of this, the process of getting started with each one is a unique experience. Below, we'll try to detail how to start using these services.
MuchBetter is an eWallet, so naturally, the getting started process takes place in the digital space. The first thing you'll need to do is set up an account with the service. You can start by visiting its official website or downloading the iOS or Android app depending on what kind of smartphone you're using. Once you download the appropriate software from the Google Play Store or Apple App Store, you can proceed to the registration tab and enter the required details. These can get pretty personal, so be prepared to share information like your address, phone number, etc. On top of this, you'll also need to verify your identity with the service by submitting a copy of a valid photo ID.
The registration process isn't finished yet. To up the security of their account, users will need to add a 4-digit passcode as an access point. Once this is done, all that's left is to wait for a verification code to arrive via phone message. Make sure to confirm the code, and your account should be almost ready to use!
Your MuchBetter account might be live at this point, but you can't make any transactions if your balance is empty. To fund it, you'll need to use one of the many supported payment solutions available to users. These include everything from debit cards to bank transfers, but beware, each option comes with its respective fees! Depending on your choice, the fees range from 1.4% to 7%, and an additional 0.99% currency conversion fee. Luckily, there are a few fee-free options. They include Giropay, Przelewy 24, and Interac.
As we've already mentioned, cryptocurrency support is a big part of MuchBetter's success. If you want to use these digital currencies to fund your account, you'll need to pay a 2% fee for cash coming in and out. While this might be somewhat of a bummer, the good news is that some of the biggest names in crypto, such as Litecoin, Ethereum, and Bitcoin, are on the list of viable options.
Getting started with MasterCard is the complete opposite of the previous process. To receive your bank card, you'll first need to apply for one in a nearby bank or financial institution. Thankfully, the process isn't too complicated, and finding an institution that supports the service shouldn't take more than a few minutes. The only thing that might trip some people up here is having to choose between a credit or debit card. Make sure to do some research on these options and choose the one that fits your financial circumstances best.
After you decide, you're free to apply for a card. Like with MuchBetter, you'll need to share personal information with your bank. The data usually won't be shared with third parties, but you should still ensure you're comfortable with this before proceeding. Another part that repeats here is identity verification. Make sure you have valid identification documents on hand, as you're guaranteed to need them at some point in the application process. Once you've filled everything out, you can submit it and wait for it to pass the approval process. Your card should be ready mere days after it's given the green light.
Using MuchBetter and MasterCard Across Online Casinos
Now that you have an idea of how to get started with these two payment solutions, we can move on to how you can use them in online casinos. It's best to start by saying that MuchBetter and MasterCard are available in tons of online gambling venues. While MasterCard, or at least MasterCard debit, is an option in nearly every online casino on the scene, MuchBetter isn't a slacker either. The ladder can be used in over 500 venues, giving you access to some premium content! Once you've made your choice, the rest is easy.
If you've decided to use MuchBetter as your primary online casino deposit method, here are the steps you should follow:
Head over to the casino's Banking/Deposits/Cashier page. 
Find the MuchBetter Logo in the list of payment methods and click it. 
In the pop-up, log into your eWallet account using your credentials.
Enter the amount you'd like to deposit and confirm the transaction. 
The money will appear on your casino balance instantly.
For many MuchBetter fans, the processing speed of this method is a saving grace. Deposits with it are instant, and so are withdrawals in most cases. Depending on the casino, your cash out can take up to 24 hours to arrive on your account. Compared to many other options, this is on the shorter end. To make a withdrawal with MuchBetter, you practically have to follow the same steps for depositing, with a slight change. You'll need to choose the withdrawal option when making your selection and enter the amount you'd like to cash out. 
For those that want to use MasterCard as their go-to casino payment option, here's what to do:
Choose the "Deposit with Credit/Debit Card" option.
From the list of offered credit/debit cards, select MasterCard as your deposit option. 
Enter the card's number, expiry date, your name as the cardholder, and the CCV2 code on the back of the card. 
Specify how much you wish to deposit and confirm the transaction. 
In an instant, the funds will arrive on your balance!
Withdrawing with Mastercard is just as easy as depositing. The process is practically identical, with a slight exception to the fourth step. Once you reach that point, enter the amount you wish to withdraw and confirm the cash-out. Since this service is a bank card, withdrawals can take longer than some are used to. The longest wait time is seven days, but it usually takes around five days for the money to arrive on your balance.
Advantages and Disadvantages
By now, you should have some clue about how these two methods operate. Starting with some of their shared traits, both MuchBetter and MasterCard are well-known services that reach a worldwide audience, far outside just the online casino space. They offer users a high degree of security and ensure their experience is smooth from start to finish, no matter where they transact.
It's easy to see the differences between the two methods too. MuchBetter, for starters, is an eWallet. This service is much more modern than the other by nature, offering quicker transactions, access to cryptocurrencies, and a more flexible digital banking platform. Of course, it also has some downsides users should take into account. Mainly, we're referring to the fees associated with it. While they vary depending on the method, they can reach pretty high amounts from time to time!
MasterCard, on the other hand, is an old-school bank card that's been around for several decades. It's established a massive worldwide network, allowing players access to nearly every online gambling venue they choose. On top of this, the method is very reliable. Because of its high status in the banking world, it can provide special perks in select venues! While this all sounds excellent, its cons can be a big let-down to some. Mainly, the long processing times can be incredibly inconvenient for players that might need to cash out quickly.
We feel like we've covered all bases in this text, so you should be one step closer to deciding which of these methods better fits you. Make sure to go over every aspect of these services and compare how they measure up against your standards. In the end, we believe either of the two will be satisfactory.
Payment Methods Comparison
Payment methods name
MuchBetter
MasterCard Credit
Available accounts
1 account
n/a
Available currencies
EUR, GBP, USD
n/a
Account management fees
free
n/a
Account unused
Inactivity Fee
n/a
Exchange fees (FX)
0.99 % for conversions between USD/EUR/GBP – FX rates will vary for all other currency conversion including where USD/EUR/GBP is converted to a different currency
n/a
p2p Money transfer
Send money p2p
free
n/a
Receive money p2p
free
n/a
Deposit fees
Bank transfer
0% - 5% (SEPA Bank Transfer: free)
n/a
Credit card
0% - 5%
n/a
Withdraw fees
Bank transfer
0% - 5% (SEPA Bank Transfer: 2.20%)
n/a
Prepaid card at the ATM
0.99%
n/a
To merchant site
free
n/a
Cashback and promotions
Promotions
Mega Draw
n/a
PrePaid card
MuchBetter Prepaid Mastercard
n/a
Fee to order
free
n/a
Membership
free
n/a
Costs for cash withdrawals at the ATM
0.99%
n/a
Costs at points of sale
free
n/a
Online bank statement
free directly from the app
n/a
New PIN
free
n/a
New prepaid card
10 GBP, EUR
n/a
Cash withdrawal at ATM limits/24h
300 GBP, EUR
n/a
Points of sale limits/24h
4,500 GBP, EUR
n/a
Delivery time
up to 5 days (UK), 10 business days (EU) or 2-3 weeks (Norway)
n/a
Available currencies
EUR, GBP, USD
n/a
Link to terms & conditions
https://muchbetter.com/legal/
https://www.mastercard.co.uk/en-gb/vision/terms-of-use.html
No casinos support both MuchBetter & MasterCard Credit, click MuchBetter or MasterCard Credit to show casinos that just support that method.