The online gambling industry is an ever-increasing one, and as the number of players and casinos grows, so does the number of payment methods available, among which you'll certainly find MuchBetter and MoneyGram. These two are payment solutions offered across many online casino sites and used by many players. They provide players with fast and easy transactions, at their convenience, but the two are quite different, suited for different types of players. Why choose MuchBetter or MoneyGram as your payment solution at an online casino?
About MuchBetter and MoneyGram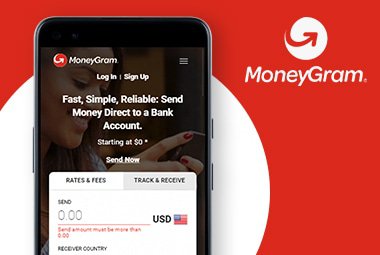 Even though they have some things in common, MuchBetter and MoneyGram are actually two very different payment solutions. The former is a global eWallet which has taken the online gambling industry by storm, while the latter a well-established money transfer service. They each have a different fan base, due to these differences, nevertheless, are quite popular across online casino sites.
MuchBetter is a fairly newer solution that appeared in 2017, but quickly received the recognition it deserved. It started out small, being available in just a few countries, but it managed to go global, becoming available across 180 territories and countries across the world. As such, it is available in 17 different languages, to cater to users from anywhere on the planet. Its strongest suit is its desire to always innovate, improve its offering and be at the forefront of the FinTech industries.
Users have realized how powerful it is from the very beginning, considering all the perks it can offer them. For one, it allows for transactions with both crypto and fiat currencies, which is a major plus for an online casino payment method. Two, it comes with barely any country restrictions. And three, for its efforts and innovation in payments, it has received many recognitions and accolades, among others, two by the EGR, two by the SBC Awards and two by the Payments Awards, all prestigious ceremonies in the online gambling industry.
Finally, the fact that it offers an easy-to-navigate mobile app and can be used across all mobile devices greatly goes to its advantages, since online casino players are moving to mobile gaming with full speed. Not to forget the fact that for each $10 transaction users make, they get 1 Loyalty Point, which can later be used for further purchases and payments.
MoneyGram, on the other hand, has been present on the banking scene for ages, literally. The Minneapolis-based money order company behind it, Travelers Express, was founded way back in 1940, even though the solution did not exist at the time. But, when the company merged with Integrated Payments Systems Inc in 1998, they laid the grounds for the MoneyGram service we know of today. First, it was only available to users in the US, but six years after its launch, it managed to expand its services globally, and as of 2004 it is known to the world as MoneyGram International.
In the meantime, the solution opened branches all across the globe. Seriously, there's no person in the world that hasn't heard of or seen its logo on the streets, since there are hundreds of offices available in basically every country and territory globally. Its strong-land based presence led to the move to the digital world, and leveraging its modern and API-driven platform, today MoneyGram is also among the top P2P digital payment providers. It counts over 150 million users, both offline and online, becoming one of the most well-recognized money services in the world.
On that note, as a money transfer service, it gives users the incredible convenience to send and receive money to and from anywhere across the globe, in the fastest and easiest way possible. Users just need to visit one of its land-based branches or its official website to request a payment, say who the sender/receiver is and which payment methods they'd want to use to send/receive their transaction. As easy as that. Transactions with it are so effortless and come at a low cost, compared to other competitor money transfer services. Plus, when you get started with it and make your first transaction, you are rewarded with 20% off the fee for your next transfer, not to mention you're collecting Plus Rewards.
These are just some of the reasons why online casino players have started using more it in recent years. Previously, when its services could only be accessed if you visited one of its land-based offices, the solution was not that popular. But, as soon as it has gone digital, players started appreciating it more, due to the convenience, the fact that now they didn't need to leave their home to request a transaction. Speaking of, not only is the solution available at home, on your desktop device, but you can also download its mobile app and use it on the go, wherever you are.
Getting Started with the Two Methods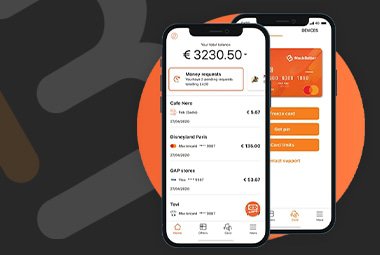 You've learned the basic things about the solution in the previous section, but let's see how you can get started with MuchBetter. Don't worry, because the registration procedure will be quite intuitive, you just have to follow the steps as we guide you.
First, you would either need to go to Google Play Store or Apple App Store to download the respective Android or iOS MuchBetter mobile app, or go straight to its official website and press the Sign Up for Free button. Regardless of whether you decide to go with the mobile or desktop version, you would need to do the following:
In the registration form, enter your phone number and the required personal details.
Attach a copy of an ID document, for identification and verification.
Provide a 4-digit PIN code you'll use to enter your account.
Top up your eWallet account using credit, debit, gift cards, direct bank transfer or any of the other eWallets offered.
Your account is now active and ready to be used!
Considering this is a payment method that is regulated by proper financial authorities, the ID document needs to be attached so that the solution can verify your identity. Therefore, do not try to skip that step; it is for your own good.
Now, we need to mention here that fees are charged by the solution, depending on the payment method you're using to fund your account or withdraw money from it. These fees go from 1.4% to 1.65%, again, depending on the payment method provider. There will additionally be a 0.99% fee charged for currency conversion. No fees would apply for using cryptocurrencies.
With MoneyGram, you would, of course, need to decide whether you'd like to visit the nearest office, or request a transfer online. You can use the locator tool on the website to find the nearest office, or you can stay on the website to create your account with the solution. You can also download its app from Google Play Store or Apple App Store, and once you install it, you can continue with the registration.
The registration procedure would be as follows:
Enter your email address, password, and phone number.
Accept the Terms of Use.
Specify how much you'd like to send and to whom.
Specify how the receiver wants to receive the transfer.
After the fees are calculated, use your bank account or card to complete the payment.
You'll receive a reference number which you need to provide to the receiver to complete the transfer.
The fees charged depend on the payment methods used, as well as other factors, such as the amount of money being sent. As soon as you specify how much you want to send, the solution will calculate the respective fees. The receiving procedure is the same, only the other way around.
Using MuchBetter and MoneyGram Across Online Casinos
To start using MuchBetter or MoneyGram for online gambling transactions, you would first need to find an online casino that accepts either of them. MuchBetter is already accepted across around 500 sites, and MoneyGram across 60. Therefore, you'll have a variety of sites to explore to find the one that would be of your liking. Just register an account with the site and you'll be ready to make your first deposit.
To fund your online casino balance with MuchBetter, you would need to do the following:
Head over to the casino's Payments/Banking/Cashier page.
Look for MuchBetter's logo and after you press it, log into your eWallet account using your credentials.
Enter the amount you'd like to deposit and wait for a confirmation notification.
Once you receive it, confirm the transfer and the money will immediately arrive on your balance.
Since this is an eWallet, as you would expect, withdrawals with it would also be pretty quick. As soon as you go through the same procedure, only this time specifying how much you'd like to withdraw, and after the casino approves the transaction, the money will arrive on your account before you know it.
To top up your balance with MoneyGram, you would need to go through a similar procedure we described for getting started with it. The following are the steps you need to make:
Go to the casino's Payments/Banking/Cashier page.
Find MoneyGram's logo and click or tap on it.
In the new window, log into your account and go through the steps as explained above.
Enter the amount you want to deposit and the casino's details for receiving it, if not pre-filled.
After the exact amount, fees included, is calculated and displayed, pay it using your bank account or card.
The money will arrive as soon as the casino gets the reference number for the transaction.
You may have doubted whether, as a money transfer service, MoneyGram actually works for withdrawals. But don't worry, because it is actually one of the best methods for USA players to cash out. If offered by the casino, just go through the same steps, although this time specify how you'd like to receive the withdrawal. After the casino goes through the described steps and sends you the reference number, you'll be able to cash out the money as it suits you, as you've selected.
Advantages and Disadvantages
If you've been reading carefully, you have probably already spotted the main disadvantage both of these methods come with, the need for paying fees. These fees are symbolic and when compared to the fees charged by their main competitors, they are quite reasonable ones. But you need to remember that the two can provide you with extraordinary services for these small fees. Other than these fees, you'll barely find any other downside to them.
They are both global methods, for one, which means they can be used by players from anywhere across the world, which is very important. Two, they both can be used on mobile devices, which is another plus, since mobile gaming is quite popular. Three, they are both convenient to be used and quite easy to get started with. And then, of course, you can use them both for both deposits and withdrawals, which is something online casino players look for in a payment method. But most importantly, they are both offered across plenty of online casinos, so your search for the casino to join won't be a lengthy or difficult one.
So, when you compare these excellent advantages and the one disadvantage they come with, you can easily conclude that these two are truly remarkable for online gambling transactions. All you need to do now is decide whether the eWallet or the money transfer service would suit your style better. But one thing is for sure: whether you choose one or the other, you can be certain that you won't experience any problems with your deposits and withdrawals across online casinos.
Payment Methods Comparison
Payment methods name
MuchBetter
MoneyGram
Available accounts
1 account
1 account
Available currencies
EUR, GBP, USD
USD
Account management fees
free
n/a
Account unused
Inactivity Fee
n/a
Exchange fees (FX)
0.99 % for conversions between USD/EUR/GBP – FX rates will vary for all other currency conversion including where USD/EUR/GBP is converted to a different currency
Fees vary depending on where you are sending, how much, and how you are paying.
p2p Money transfer
Send money p2p
free
Fees vary depending on where you are sending, how much, and how you are paying.
Receive money p2p
free
Fees vary depending on where you are sending, how much, and how you are paying.
Deposit fees
Bank transfer
0% - 5% (SEPA Bank Transfer: free)
n/a
Credit card
0% - 5%
n/a
Withdraw fees
Bank transfer
0% - 5% (SEPA Bank Transfer: 2.20%)
n/a
Prepaid card at the ATM
0.99%
n/a
To merchant site
free
n/a
Cashback and promotions
Promotions
Mega Draw
n/a
PrePaid card
MuchBetter Prepaid Mastercard
n/a
Fee to order
free
n/a
Membership
free
n/a
Costs for cash withdrawals at the ATM
0.99%
n/a
Costs at points of sale
free
n/a
Online bank statement
free directly from the app
n/a
New PIN
free
n/a
New prepaid card
10 GBP, EUR
n/a
Cash withdrawal at ATM limits/24h
300 GBP, EUR
n/a
Points of sale limits/24h
4,500 GBP, EUR
n/a
Delivery time
up to 5 days (UK), 10 business days (EU) or 2-3 weeks (Norway)
n/a
Available currencies
EUR, GBP, USD
n/a
Link to terms & conditions
https://muchbetter.com/legal/
https://www.moneygram.com/mgo/us/en/m/terms-and-conditions
No casinos support both MuchBetter & MoneyGram, click MuchBetter or MoneyGram to show casinos that just support that method.