Online gambling fans are no strangers to various popular payment methods, so many of them have likely encountered MuchBetter and Skrill in the past. These modern payment solutions are very well-established in today's gambling scene, so you might be interested in what they offer. At their core, these services aren't too different from one another. They're both eWallets that aim to provide a smooth transacting experience built around convenience as the main building block. While it's not hard to say they're successful in this task, they're not the only payment methods available that manage to do this. Naturally, this puts into question the sheer popularity of these services in the current climate. To clear up the confusion surrounding their hype, we'll provide a lengthy answer to a simple question – Why choose MuchBetter or Skrill as your online casino payment method?
About MuchBetter and Skrill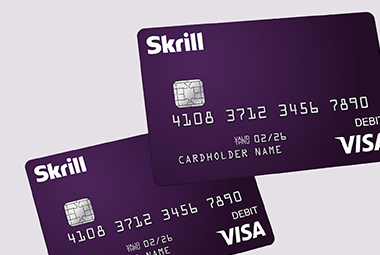 MuchBetter is an insanely popular option in the online gambling space. Players can't seem to get enough of this service, and there's a good reason for this. Before we get into why this solution is such a hit, it's best to go over its history briefly. Briefly is a keyword in that last statement, as this service has only been around for a few years. It was established in 2016, which probably comes as a surprise to most readers. This ultra-modern eWallet has managed to work wonders in the short time it's been out. It's reached countless countries and impressed enough people to build an enviable user base.
The reason for MuchBetter's success is much simpler than many realize. Essentially, the solution took a risk and used an underutilized feature to its advantage. The feature in question is cryptocurrency support! When it launched in 2016, most competitors were still wary of crypto. While few services did offer this feature, they were niche payment solutions far more limited in other areas. Thankfully, MuchBetter didn't have this problem. It launched with support for multiple popular cryptocurrencies, alongside a platform that boasted many other perks most people deem essential.
This solution might still be a relatively new player on the scene, but it shouldn't be underestimated. MuchBetter is known to take seemingly small things and make them into must-have features. An excellent example of this is its multilingual platform. Users can easily navigate the service's network in their native language, making for a much better user experience. In that same vein, the solution offers support for tons of different fiat currencies to better-accommodate users globally. At the moment, you can find this service pretty much everywhere, except for around 25 territories. Overall, this number is ridiculously small!
One more thing we want to discuss surrounding this service is its continuous support. While the perks we mentioned previously go a long way, MuchBetter takes things a step further by implementing a loyalty program to reward long-term users. Simply by using the service, you can accumulate loyalty points. These can later be exchanged for all kinds of rewards, such as funding your future payments! Right now, players can receive one loyalty point for every $10 they spend. The last thing we'll mention is something you'll love from a practical standpoint. This eWallet can be funded through various popular payment options! These include credit cards, bank transfers, gift cards, and more!
Like the previous solution, Skrill is also an eWallet. It's one of the most widespread payment methods you'll run into at the moment, so its popularity in the online gambling space and beyond is a given. While this service is incredibly sought-after in the gambling niche, its reach extends far beyond it. Thanks to its support for physical and digital payments, it's a powerhouse in multiple fields and keeps growing its influence by the day. Of course, this method's popularity isn't too surprising when you realize it's been around since 2001! It's had plenty of time to make an impact and build a user base of loyal customers.
What's interesting about this service is its background. Skrill is one of the few top-performing products released by the Paysafe Group in the late 90s and early 2000s. It launched pretty close to Paysafecard and Neteller, so the three payment solutions grew simultaneously through various trials and tribulations. Being a part of such a well-established team of products, it's not hard to see the influences of these other services. The company behind them was smart enough to learn from them collectively and creatively adjust what works for one of these services to the others. Thanks to this, the service is now available in over 100 territories! This number is impressive in anyone's eyes, especially when you learn that the method is still growing its reach.
Now that we've covered some of Skrill's history, it's time to dive into the main reasons for its massive success. Thankfully, these aren't too hard to pinpoint. The service was released when the online shopping craze went viral. Computers and the internet were becoming a household necessity, so most people were introduced to this convenient way to shop during this period. Unfortunately, scams were a big issue for online shoppers back then. People needed a payment solution that was quick, easy to use, and above all, anonymous! Of course, Skrill hit every mark. It offered users a safe way to make purchases online without disclosing personal information.
Skrill has tons of other positive qualities users can appreciate. One you'll likely be a fan of is its rewards program! It works on a tier system, giving users a chance to advance through four levels. These include Bronze, Silver, Gold, and Diamond. You can rank up by using the service more frequently and reap rewards like significantly lower fees.
One final topic we'd like to cover here is Skrill's popularity in the online gambling space. The service is practically a staple in online casinos now. It's available in nearly 1,000onlinegambling venues, giving users access to options they can only dream of! What's better than the quantity users are privy to with this service is quality. Some of the operators that support this service are top-performing casinos with premium content. You can explore top-quality casino games, Bingos, sportsbooks, and various other features on their platforms that entertain without fail.
Getting Started with the Two Solutions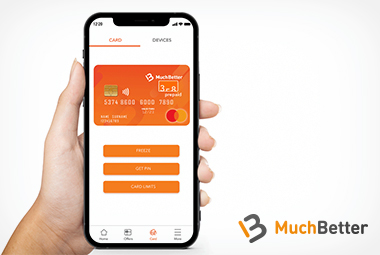 Since MuchBetter is an eWallet, setting up an account with the service is online. Thankfully, this is a massive plus for those looking for convenience. The first step to getting your account ready is visiting the service's website and clicking the registration button. Alternatively, you can download the payment method's app from the Google Play Store or Apple App Store on a mobile device and start the process there. There's essentially no difference between the two, other than the apps being better optimized for the mobile platform.
The process starts on the registration tab. Here, you'll need to fill out a form with personal information, such as your address, email, phone number, etc. Don't worry, these are kept confidential. Once you finish filling out the form, you'll be prompted to verify your identity. Doing this is also pretty easy. To complete this step, you'll need to submit a valid form of photo ID. You have multiple options to choose from here, including a passport, government-issued ID, or driving license.
Now, we're on to the last step in the registration process. To ensure the maximum safety of your account, you'll need to assign a 4-digit passcode to your profile. When you're done, you'll be asked to verify everything through a verification code sent to your phone. This two-factor authentication process pops up during the registration, so you needn't worry about it later. After entering the correct code, your account is complete!
Now that your account is active, you'll need to do one more thing before you can start depositing at your chosen operator – fund it! The good news, MuchBetter supports several popular payment solutions you can use to do this. They include credit cards, bank transfers, debit cards, and more. One thing to keep in mind is that fees do apply to this process, and they vary based on the method you're using. They go from 1.4% to 7%, along with an added 0.99% conversion fee for some currencies. If you want to avoid these fees altogether, you can go for the few fee-free options the service supports. These include Interac, Giropay, and Przelewy 24.
Getting started with Skrill is no different than what we just saw with the previous service. To start, visit the method's official website and click the sign-up button. Here, you'll need to do two things before your account goes live. The first one is entering your data into a registration form. This is pretty standard, as it mainly requires contact details. The second step is identity verification. Just like with MuchBetter, you'll need to submit a valid photo ID to get this over with. Once you send it, your account should be ready to use!
Of course, funding your account is crucial to activating many of the service's features. Luckily, Skrill works with many payment options. If you're more of a traditionalist, you can use services like VISA, MasterCard, Diners Club, American Express, and JCB. On top of these options, you'll also find methods like Trustly, Bank Transfer, Rapid Transfer, Paysafecard, and more! Be aware that funding your account does incur a fee In the case of a bank card, you might be charged an additional "cash advance" fee from your provider.
Using MuchBetter and Skrill Across Online Casinos
MuchBetter and Skrill are undoubtedly some of the most popular banking options available in online casinos. Both reach a vast array of venues, with the latter leading with nearly 1,000 of them in its corner. In comparison, the former of the two is supported in just over 500 online casinos. While this number might seem significantly smaller compared to the other service, it's more than impressive in its own right.
If you're planning on using MuchBetter as your go-to online casino deposit option, here's how to proceed:
Head over to the casino's Banking/Deposits/Cashier page.
Find the MuchBetter Logo in the list of payment methods and click it.
In the pop-up, log into your eWallet account using your credentials.
Enter the amount you'd like to deposit and confirm the transaction.
The money will appear on your casino balance instantly.
One of the biggest perks of using MuchBetter as your primary casino deposit option is speed. Deposits with the service are instant, and in many cases, so are withdrawals! The service has one of the shortest processing times you'll find, with the maximum waiting time for withdrawals being 24 hours. Of course, this is great news for players that might need to cash out their winnings quickly if the situation calls for it.
If you've landed on Skrill as your preferred casino deposit option, here are the steps you'll need to follow going forward:
Visit the casino's Cashier/Payments/Banking page and look for Skrill's logo.
Press it, and a new window will appear.
Log into your eWallet account using your credentials.
Specify how much you'd want to fund your balance, and confirm the transaction.
The money should appear on your balance instantly.
Skrill makes withdrawals easy. To cash out your winnings, all you have to do is follow the same steps listed above, with a small change in one of the steps. In step four, make sure to specify how much you want to withdraw instead. The good news doesn't end there. The service's processing times are on the shorter end of the spectrum. Generally, it should take about 24 hours to receive your withdrawal. Worst case scenario, you'll need to wait up to three days for the money to appear on your balance, which is still pretty reasonable.
Advantages and Disadvantages
If you're having a tough time choosing between MuchBetter and Skrill, we understand your struggle. Both services have incredible offers that are hard to resist, so choosing one over the other can feel like playing Tug-of-War. In the last section of this text, we'll hopefully point you towards the method that best suits your tastes by going over their biggest pros and cons.
MuchBetter has all the staples of a great eWallet. It's safe, quick, and easy to use, making it an excellent match for newbies that might not have much experience with digital payment services. Of course, what gives this service an edge is its support for fiat and digital currencies alike. Since it's collaborated with cryptocurrencies from the start, its network and support for these options are much larger than what you might find with competitors. Unfortunately, the downside to using this method is the fees. While there are ways to avoid them, they can be pretty high depending on how you fund your eWallet.
Skrill offers many of the same perks as the previous option. Its safety, speed, and anonymity are a few of the best things it has going for it, so it's easy to see why online casino fans are so charmed by it. While these perks go a long way, its best trait is availability. The service is incredibly well-established globally, and this extends to the online gambling space. Players can find the option in countless online casinos, giving them various venues to explore. Sadly, this eWallet suffers from the same con as the last one. Funding it incurs a reasonable, but unavoidable fee.
All in all, most people would be happy with either of these services. They're both at the top of the list of leading online casino payment methods, and they have excellent offers that are bound to lead to a positive gaming experience. It's all about the finer details with this choice, so make sure to go for the option best suited to your playstyle.
Payment Methods Comparison
Payment methods name
MuchBetter
Skrill
Available accounts
1 account
1 account (1;2;3;4 different currency accounts)
Available currencies
EUR, GBP, USD
AED, AUD, BGN, BHD, BRL, CAD, CHF, CLP, COP, CRC, CZK, DKK, EUR, GBP, HKD, HUF, ILS, INR, ISK, JOD, JPY, KRW, KWD, MAD, MEX, MYR, NOK, NZD, OMR, PEN, PLN, QAR, TND, TRY, RON, TWD, USD, ZAR, RSD, RUB, SAR, SEK, SGD, THB
One time signup bonus
n/a
15 USD Signup Bonus
Account management fees
free
free
Account unused
Inactivity Fee
unused for 12 months: 1 EUR/month
Exchange fees (FX)
0.99 % for conversions between USD/EUR/GBP – FX rates will vary for all other currency conversion including where USD/EUR/GBP is converted to a different currency
3.99% (3.79%; 2.89%; 2.59%; 1.99%)
p2p Money transfer
Send money p2p
free
1.9%, max 20 EUR (1%, max 10 EUR for bronze; 1%, max 2 EUR for above)
Receive money p2p
free
free
Deposit fees
Bank transfer
0% - 5% (SEPA Bank Transfer: free)
free
Instant bank transfer
n/a
free
Credit card
0% - 5%
1.90% (1.25%; free; free; free)
Withdraw fees
Bank transfer
0% - 5% (SEPA Bank Transfer: 2.20%)
3.95 EUR (3.95; free; free; free)
Cheque
n/a
3.50 EUR
Prepaid card at the ATM
0.99%
1.75% (1.75%; free; free; free)
To merchant site
free
free
Cashback and promotions
Promotions
Mega Draw
up to 100 EUR Bonus by becoming Skrill VIP
PrePaid card
MuchBetter Prepaid Mastercard
Skrill PrePaid MasterCard
Fee to order
free
10 EUR (free)
Membership
free
n/a
Costs for cash withdrawals at the ATM
0.99%
n/a
Costs at points of sale
free
free
Online bank statement
free directly from the app
free
New PIN
free
free
New prepaid card
10 GBP, EUR
10 EUR (free)
Cash withdrawal at ATM limits/24h
300 GBP, EUR
250 EUR (750;1,500; 3,000; 5,000)
Points of sale limits/24h
4,500 GBP, EUR
1,000 EUR (3,000; 3,000; 5,000; 5,000)
Delivery time
up to 5 days (UK), 10 business days (EU) or 2-3 weeks (Norway)
5-10 business days
Available currencies
EUR, GBP, USD
EUR, USD, GBP, PLN
Validation
n/a
3 years
Two factor authentication
n/a
Skrill Two-step Authentication
Fee to order
n/a
free app
Delivery time
n/a
right after app installation is completed
Money-back guarantee in case of fraud
n/a
for all Skrill customers using the 2-step-authentication
Link to terms & conditions
https://muchbetter.com/legal/
https://www.skrill.com/en/footer/terms-conditions/skrillaccounttermsofuse/
No casinos support both MuchBetter & Skrill, click MuchBetter or Skrill to show casinos that just support that method.