One of the things players appreciate the most when it comes to online gambling transactions is privacy, to be able not to share any banking or credit card details with the operator, and with Neosurf and Flexepin, they get precisely that. The two are renowned voucher systems, allowing online casino players to make easy and safe deposits, without sharing anything about their other payment methods, without sharing bank account details. The two are extremely popular across the online gambling industry exactly because of that. So, if planning on using any of them, make sure you stay with us. Why choose Neosurf or Flexepin across online casinos?
About Neosurf and Flexepin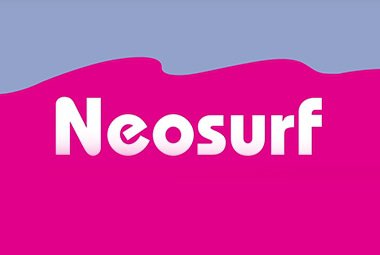 Both Neosurf and Flexepin, as introduced, are voucher systems, alternatives to traditional banking methods, which will allow you to make discreet deposits across online casino sites. The thing is, due to their nature, they both allow you to make safe and instant deposits, without having to share any details about your credit card or bank account. On that note, they are perfect to be used by players playing from a country where gambling with credit cards is banned, or by players who simply don't want to share any credit card details with the casino. But let's look at them separately to discover all the pros and cons they come with, since the two offer different things, even though essentially pretty similar.
Launched way back in 2004 by a privately-held company, Neosurf has become the number one voucher system in Europe. It was first available in France only, where it was launched, but then it expanded its reach throughout other European countries, and then even further. As such, it is available in several denominations and allows you to make fee-free, one-time deposits across online casinos.
As mentioned, in addition to France, the voucher is available in the Netherlands, Spain, Austria, Germany, Ireland, Malta, and Belgium. However, when it further expanded its reach, it also became available in Colombia, Canada, Australia and China.
Therefore, we can safely say that the solution has gone global. And as such, you can purchase it across many Neosurf Authorized Resellers (NARs), all across the globe, over 135,000 to be more precise. Just as you explore its website, you will see that a NAR can be anything from a gas station, supermarket to an online platform! On that note, one of the best things about it is that you don't need to leave your home to purchase your voucher; you can do it online, as the voucher is available for purchase both offline and online.
We should mention here that Neosurf is the type of voucher that has received the biggest success across online gambling sites. It is available at leading sites like NetBet and PokerStars, for instance, but you should know that it is also an option across hundreds of other bingo, sportsbetting, poker and casino sites. So, you should not worry about its availability across online casinos, as, trust us, most, if not all, sites offer it.
Flexepin was launched over a decade later, in 2015, but has managed to be recognized by the online gambling industry, as well, in such a short time. It was launched by a FinTech company from Australia, called Novatti. Today, it is operated by Flexewallet Pty Ltd, and available not only in Australia but all across the world. Just like Neosurf, you can purchase it both online and offline, and use it in many denominations and currencies.
As far as its availability goes, Canada is its second-biggest market. There are over 14,000 authorized reselling points in the country alone, stores, gas stations, shops and kiosks. But, the voucher has also entered the UK, Italy, South Africa, Brazil, India, Malaysia, Germany, and Switzerland.
Its strongest suit is, without a doubt, the security it offers. For a simple voucher, Flexepin offers an unrivalled security detail. It is regulated and licensed by the Australian Securities and Investment Commission and the Australian Financial Services. It offers bulletproof SSL encryption, and transactions with it are protected with the 16-digit code you receive upon purchase. However, there's also a Stay Safe page on its official website instructing you on how to further protect your funds, as well as a Stay Aware page where the solution has published unauthorized platforms and provided you with a tool to check whether the site you're intending to use your voucher at is authorized to offer it as a solution.
Getting Started with the Two Solutions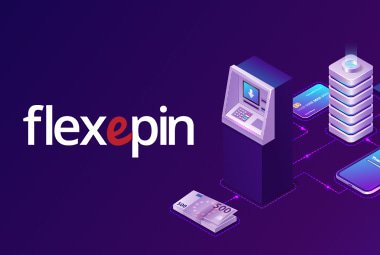 The getting started procedure with Neosurf and Flexepin is pretty similar, considering they are both vouchers. But it is also an easy one, as you will see, as you won't need to, for instance, visit your bank to do it.
With Neosurf, the first thing to do is visit its website. Once there, you will find a tool called a NAR locator, where you'll find all the land-based and online platforms where you can purchase the voucher. You'll see the possible online platforms, and when you type in your home address, you will see the nearest NARs to your home, where you can go and buy your voucher.
To buy the voucher online, you would need to use a credit card, bank transfer or a cheque to complete the purchase. To buy it offline, you can only give the desk clerk cash, depending on the type of card you want to purchase. On that note, you have four different types of Neosurf vouchers, available in different denominations. You have the Classic one, which offers the most denominations, €15, €30, €50, €100 and €250. Then, you have the Minor, available for €10 or €20, and then you have the online-only MyNeosurf Card. There's also a reloadable voucher, launched in collaboration with MasterCard, called NeoCash MasterCard.
Upon purchase, regardless of the type of voucher you choose to use, you will get a 10-digit code on your purchase receipt. This will be the code you need to provide to use your voucher for payments and purchases. Keep it safe, and never share it with others, to protect your funds.
As mentioned, Flexepin can also be purchased online and offline. If you go with the online option, you can go to its official website and after creating an account with it, purchase your voucher there. Or, you can visit platforms like SCDKEY, SEAGM, Korsit BV, DPO Think Payments or TopMeUP by Payment Source. There are thousands of hundreds of stores if you want to purchase the voucher offline. Some suggestions are Hasty Market, GAS+, BP and Daisy Mart.
Contrary to Neosurf which can be purchased only in euros, Flexepin arrives in several currencies, and even the cryptocurrency Bitcoin. The currencies you can use are the Canadian dollar, Australian, US dollar, euro and the UK pound.
As far as the methods go, you can use worldwide-used solutions like JCB, MasterCard debit card, Maestro, VISA debit cards, PayPal and AmEx. And as far as the denominations go, you also have plenty, from $20 to $500. The best part? You can combine up to ten vouchers at one time, meaning make deposits of up to $5,000 across online casinos!
Using Neosurf and Flexepin Across Online Casinos
We mentioned that both Neosurf and Flexepin are extremely popular vouchers across online casinos. But let's talk numbers. Neosurf is available across over 300 casino sites, while Flexepin across over 100. So, whichever you decide to go with, you'll have a huge choice of sites to explore, to find the one that would suit your gambling needs most. As soon as you do, make sure you join that site to proceed with the depositing.
To make your first deposit with Neosurf, you would need to do the following:
Visit the casino's Banking/Payment Methods/Cashier page.
Explore the list of payment methods offered, find Neosurf's logo and click or tap on it.
In the pop-up window, all you'll need to do is type in the 10-digit code you got upon purchase.
Enter the amount of money you'd like to fund your online casino balance with.
Confirm the transaction and watch the money arrive on your balance in an instant.
Withdrawals with Neosurf are not impossible but are only possible if you have the reloadable card, of course. Considering one-time vouchers cannot be used in both directions, you have probably realized that you won't be able to make deposits with, say, the Minor or the Classic card. As long as you have the reloadable card, just repeat the same steps as described above for deposits, wait for the casino to approve your withdrawal, and as soon as it has, the money will arrive on the reloadable card.
To fund your online casino account using Flexepin, you would need to go through these steps:
Head over to the casino's Banking/Payment Methods/Cashier page.
Find Flexepin's logo from the list of offered methods and click or tap on it.
In the new window, type in the 16-digit code you got upon purchase.
Specify the amount of funds you'd like to deposit.
Confirm your deposit transaction and the money will arrive instantly on your casino balance.
Unfortunately, with Flexepin, withdrawals are impossible. This is a one-time voucher that cannot be used the other way around. You can only use it for deposits, but never for withdrawals, as you won't have an address to give to the casino where it could send your winnings. Therefore, if using Flexepin for deposits, make sure you have another method prepared for withdrawals, Neosurf maybe, or an eWallet. Cryptocurrencies are also great options.
Advantages and Disadvantages
When you compare the two, you can clearly see that although they offer similar things, they are quite different vouchers. True, they both allow you to make discreet deposits across online casinos, and they are both worldwide-known solutions. You never need to share any banking or credit card details with the operator, as an added protection measure. No fees apply when using them for deposits, and deposits with them are seamless and instant. Plus, they are both great for money management, as you can control your spending and not spend more than you have on your vouchers, even if you wanted to, even if, unconsciously, you'd want to chase losses.
Neosurf is available in some countries, Flexepin in others, with Germany, Canada and Australia being the three countries they have in common. That's what makes them great, the fact that they are an option to different players who somehow cannot or don't want to use credit cards/bank accounts for online gambling transactions. They are both purchasable online and offline, which is a great common perk.
Now, we've come to the part where they differ. While both purchasable online and offline, Neosurf can only be purchased with euros, while Flexepin with euros and many other currencies and even one cryptocurrency. Neosurf can be purchased across more than 135,000 NARs and is available in more than 300 casinos, while Flexepin can be purchased in over 14,000 authorized stops, and is an option for deposits across over 100 online casinos.
On that note, Neosurf, or at least the reloadable card, can be used for both deposits and withdrawals, while Flexepin for deposits only. This is one of the things that interests players the most, whether a method is available for cashouts or not.
But, on the other hand, with Neosurf, you cannot make deposits of more than €250 at one time, while with Flexepin, you could make deposits of up to $5,000, if you combined up to ten vouchers at once! This makes Flexepin the better option if you're a high-roller, willing to risk more in order to gain more!
Therefore, check out the two thoroughly and go with the one that would suit you better, depending on your preferences as an online casino player. Whichever you decide to go with eventually, you will see that you won't regret it, as they are both incredible vouchers.
Payment Methods Comparison
Payment methods name
Neosurf
Flexepin
Available accounts
1 account
1 account
Available currencies
NZD, AUD, EUR, CAD, GBP, PLN
CAD, EUR, GBP, AUD, USD, ZAR, NZD
One time signup bonus
-
n/a
Account management fees
Free
n/a
Account unused
-
n/a
Exchange fees (FX)
2% (3% for the currency ZLOTY)
n/a
p2p Money transfer
Send money p2p
-
n/a
Receive money p2p
-
n/a
Deposit fees
Bank transfer
Free
n/a
Credit card
Free
n/a
Withdraw fees
Bank transfer
1.5%
n/a
Prepaid card at the ATM
Fee varies dependent on ATM bank
n/a
To merchant site
Free
n/a
Link to terms & conditions
https://www.neosurf.com/terms-and-conditions/
https://flexepin.com/
No casinos support both Neosurf & Flexepin, click Neosurf or Flexepin to show casinos that just support that method.