Players looking for alternative payment methods to bank accounts and credit/debit cards to use across online casinos often find themselves doubting whether to use Neosurf or MoneyGram. The thing is, both of these solutions are extremely popular across online casinos and they both have their own fan base. They are both really useful when it comes to alternative payments, as they both provide you with super-fast transactions, and they are both really safe to use. Therefore, if you're in a dilemma about whether to use one or the other, stay with us to discover more about them. Why use Neosurf or MoneyGram at an online casino?
About Neosurf and MoneyGram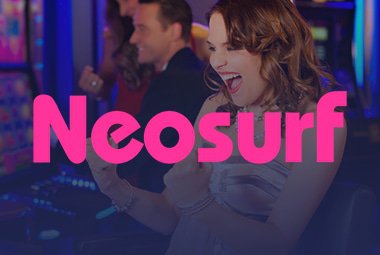 As introduced, Neosurf and MoneyGram are alternative payment methods. Using either, you won't need to share any bank account or credit card details with your online casino operator. But even though both are alternatives, they are actually quite different, considering the former is a voucher system, while the latter a money transfer service. As such, they have their own separate fans across the online gambling industry, but you can rest assured that they are both really popular among online casino players. Let's discover more about them.
Neosurf is, as said, a voucher system. The first thing you need to know about it is that it was launched by a privately-held company in France, back in 2004. When it was first launched, it was available in its home country only. However, as the need for reliable vouchers grew all across the continent, the solution managed to expand cross-border, in many other European countries. Eventually, it even became available on other continents.
The European countries that offer it, in addition to France, are Malta, the Netherlands, Belgium, Germany, Spain, Ireland and Austria. However, the voucher is also available in China, Canada, Colombia and Australia.
What is its secret and the reason why it has expanded its network so much? Well, one of the main reasons is the fact that you can purchase it both offline and online. This is rare when it comes to vouchers, which are usually purchasable only offline. And the second reason is that it is so easy to be used and available in many denominations, so you can use it at your convenience. There are more than 135,000 NARs (Neosurf Authorized Resellers), both offline and online, where you could purchase the voucher, so its availability is huge.
But the best part, for you as an online casino player, is that the solution is available across so many online casinos. You can rest assured you'll find it at the top online gambling sites, such as PokerStars and NetBet, since most, if not all, poker, sportsbetting, bingo and casino sites are offering it.
MoneyGram is a name that is one of the most recognized by people all across the globe. You can see its logo displayed in every corner of the street, in every possible country and territory in this world. Its network is one of the most massive ones out there. One of the reasons it had reached such heights is that this is a money transfer service that has been existing for years. Literally. Its foundations date back to 1940 when Travelers Express was formed, a money order company from the US, Minneapolis. This company merged with Integrated Payment Systems in 1998, and the two launched a new money transfer service, which we know today as MoneyGram. Even though available in the US only at first, six years later, the solution went global and rebranded to MoneyGram International.
There's barely a person who hasn't heard of or used MoneyGram today. This solution, with global recognition and success, has an incredibly powerful land-based presence, and its retail network counts over 150 million customers from all across the globe. Users just need to visit one of its branches, available around the corner, to make seamless transactions to and from any country in the world. But, leveraging its modern, API-based platform, the solution has also gone digital and has even become one of the top P2P digital payments providers, offering its solutions across the internet, too.
Thanks to its partnerships with global brands…
…the money transfer service has managed to offer its direct-to-customer solutions not only via any browser but also via its app. The beauty with it is that, the moment you start using it, you get so many perks and benefits. First, you get a 20% discount on the fee for transfers, once you register, and then, you are eligible to get Plus Rewards. When you download its app, visit its official website or one of the hundreds of branches, you can request a transfer in an instant, just by entering the exact details about the sender and receiver of the money. The best part yet? You can use it across so many online casinos, regardless of what your country of residence is or where the casino is based!
Since you now know the basic info about Neosurf and MoneyGram, and you've learned how useful and popular they both are across online casinos, let's see how you can get started with them to enjoy seamless online gambling time.
Getting Started with the Two Solutions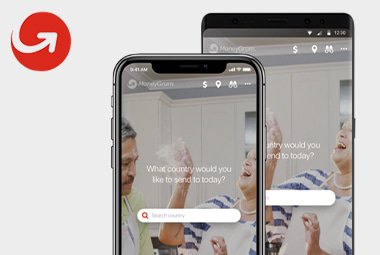 Considering they are both alternative payment methods, you won't need to visit your bank to get started with them. You would need to have some things pre-set, of course, but we'll guide you through the steps in detail.
To get started with Neosurf, you would need to locate the NAR locator tool on its official website. This is the tool that will help you find a suitable land-based office or online platform where you could purchase your voucher. Therefore, you can either type in your home address and see which land-based locations are nearest to you to visit, or simply choose one of the online platforms that resell these vouchers, and you'll be done with the first step.
The next step would be choosing the denomination of the voucher. There are four types of vouchers to choose from. The Minor comes in denominations of €10 and €20, while the Classic of €15, €30, €50, €100 and €250. Then, there's the online-only voucher type, the MyNeosurf Card, and the reloadable NeoCash MasterCard voucher, launched in collaboration with MasterCard.
The actual purchase will depend on whether you've decided to purchase the voucher offline or online. If offline, you'd need to give the desk clerk the cash for the purchase and you'll instantly have your voucher in your hands, along with a receipt containing a 10-digit code you'll need to use when paying with the voucher. If you're purchasing it online, you'd need to use a cheque, a bank transfer or a credit card to complete the purchase. Again, you'll get your 10-digit code on the receipt. This code needs to be kept safe, as it would be the only thing you'll need to use the voucher when paying later, hence, when depositing at an online casino.
With MoneyGram, you also have the offline and online options
If you go with the offline option, you'd need to visit one of the many land-based branches. You can either get out on the street and go straight to a branch you know of or use the locator tool on its official website to figure out where the nearest branch to your house is. Provide the desk clerk with the needed transaction details and give them cash to complete the transfer. If you go with the online option, just visit its official website and request the transfer there, specifying the needed information.
The second option is more convenient if you don't wish to leave your home to request a transaction. However, to make an online transfer, you would first need to create an account with the solution. You can do that via the website, or the app, which can be downloaded from Google Play Store or Apple App Store, depending on whether you have an Android or iOS mobile device at your disposal. After you enter your email address, password and phone number, all you'd need to do to activate your account is accept the Terms and Conditions.
The actual transfer process would go like this:
As a sender, you'd need to specify how much money you'd like to transact, to whom and how the receiver would like to receive it. Based on the money amount and the methods used for the transaction to be completed on both sides, fees would apply. The solution will calculate the fees at this point and display the exact amount you'd need to pay so that your transaction is successful. You can pay using your bank account or card. After the payment is complete, you'll get a reference number on your receipt which you'll need to share with the receiver so that they can successfully cash out the money. And that's it.
Using Neosurf and Flexepin Across Online Casinos
Now that you know the essential things and how to get started with these two solutions, it is time to learn how you could use them across online casinos. First, you should know that Neosurf is accepted across over 500 online gambling sites, while MoneyGram across more than 60. This puts you at an advantage as it allows you to choose from hundreds of sites to join to use either of the two solutions. So, the first thing to do is explore your options, and join the casino that would suit you best.
After you've joined a casino that accepts Neosurf, to make your first deposit with it, do the following:
Go to the casino's Banking Methods/Payments/Cashier page.
Look for Neosurf's logo on the list of accepted methods and press it.
In the new window, all you'd need to do is enter the 10-digit code.
Specify how much you'd like to deposit at your online casino balance and confirm the transaction.
The money you specified will be on your balance immediately.
Technically, Neosurf is not an option for withdrawals, unless you're using the reloadable MasterCard card and the casino is willing to send you your winnings on it. The truth is, not that many online casinos are offering it as a withdrawal method, so in these cases, you would need to use a different method to cash out your winnings. As long as the casino does offer it for withdrawals, just repeat the same process as described for depositing and as soon as it approves it, the casino will send you your winnings on the reloadable card.
As far as depositing with MoneyGram goes, the process was actually explained previously, when we guided you on how to send money with it.
But let's review the actual steps of depositing:
Visit your online casino's Cashier/Banking/Deposits page.
Look for MoneyGram's logo and click or tap on it.
In the pop-up window, log into your account and specify the amount you'd want to deposit.
If the casino has not pre-filled the fields, enter its (receiver's) information, hence, how it would like to receive the money.
After MoneyGram calculates the total amount to be paid, fees included, use your bank account or card to complete the transfer.
The deposit will arrive on your balance as soon as the casino receives the reference number.
When it comes to withdrawals, you can rest assured that MoneyGram is one of the top US withdrawal methods, and a method millions of players across the globe are using for cashouts. However, just like the case with Neosurf was, not all casinos accept it for withdrawals. As long as your casino does, just go through a similar procedure as described for depositing, only this time specifying how you'd like to receive the money. As soon as you get the reference number, you'll be able to safely cash out your winnings, as you requested.
Advantages and Disadvantages
The perks both Neosurf and MoneyGram come with are quite obvious, but so are the evident downsides. The fact that Neosurf cannot be used for withdrawals, except the reloadable card, and the fact that MoneyGram comes with fees are two of their major disadvantages.
But on the plus side…
…they are both available to many online casino players across the globe. They are both easy to be used and available both offline and online. They are both popular options across online casinos, and deposits with both are instant. You can use them both via any desktop and mobile device, any time you want.
Therefore, you'd need to explore your options and compare the advantages and disadvantages the two are offering, to figure out which one would suit you better. Regardless of your choice, you can rest assured that your online gambling experience with Neosurf and MoneyGram would be smooth.
Payment Methods Comparison
Payment methods name
Neosurf
MoneyGram
Available accounts
1 account
1 account
Available currencies
NZD, AUD, EUR, CAD, GBP, PLN
USD
One time signup bonus
-
n/a
Account management fees
Free
n/a
Account unused
-
n/a
Exchange fees (FX)
2% (3% for the currency ZLOTY)
Fees vary depending on where you are sending, how much, and how you are paying.
p2p Money transfer
Send money p2p
-
Fees vary depending on where you are sending, how much, and how you are paying.
Receive money p2p
-
Fees vary depending on where you are sending, how much, and how you are paying.
Deposit fees
Bank transfer
Free
n/a
Credit card
Free
n/a
Withdraw fees
Bank transfer
1.5%
n/a
Prepaid card at the ATM
Fee varies dependent on ATM bank
n/a
To merchant site
Free
n/a
Link to terms & conditions
https://www.neosurf.com/terms-and-conditions/
https://www.moneygram.com/mgo/us/en/m/terms-and-conditions
No casinos support both Neosurf & MoneyGram, click Neosurf or MoneyGram to show casinos that just support that method.