Online gambling can be somewhat tricky, so payment options like Neosurf and Skrill are a big help to new players and casino veterans. At the moment, these services are two of the most popular payment methods on the market. They're packed with powerful features that make transacting easy, while still being widely accessible to most people interested in their offers. On the topic of their offers, there's plenty to look forward to. They're safe, easy to use, and fast, making them excellent picks for various purposes. Of course, these perks aren't too unique once you compare them to some of the other options available out there, which leads to some questions that might be bugging you. To hopefully cover all of them in this text, we'll try to answer one far-reaching question
– Why use Neosurf or Skrill in Online Casinos?
About Neosurf and Skrill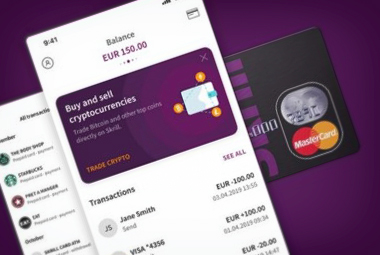 The first option we'll explore is n Neosurf. This payment service has been on the market longer than some think. It debuted in 2004, run by an ambitious French company that hoped to expand far beyond its territory. Before we get into its expansion efforts and how they panned out, here's a brief rundown of what the service is. Essentially, this payment method is a prepaid voucher. It's sold in countless outlets, and it can be used to pay for all kinds of services in the online space. It's mostly a hassle-free option that presents a convenient way to make one-time payments.
Now that you know what Neosurf is, it's time to dive deeper into its availability. At the start, this service operated in a few European countries where it amassed a pretty solid user base. Once it picked up enough traction, it expanded to include many other territories. Now, the service is a staple in European territories like Malta, the Netherlands, Germany, Austria, Belgium, Spain, Ireland, and many others. The method's reach extends beyond Europe too. Overseas, the service is available in China, Colombia, Australia, Canada, and several other regions!
The success of this service is undeniable, and while it can be measured in many ways, the one we feel is most fitting is its accessibility. There are over 135,000 Neosurf resellers globally. This makes it incredibly easy to find a voucher, no matter where you are! You can look for vouchers in local stores, gas stations, supermarkets, and countless other places. Naturally, you can purchase some online as well. These vouchers are sold primarily electronically, so you can find them by visiting various online retailers.
We've covered some of the more important aspects of this service, but we still haven't discussed why it's so popular. Of course, the answer to this is much simpler than you might think. Since Neosurf is a prepaid voucher, it grants users heightened anonymity when transacting. They don't have to share any personal details to use the method, and in turn, no personal info is shared with other service providers or shops. Another reason for the solution's success is its rising fame as a bank card alternative. With regions like Germany and the UK affected by a credit card gambling ban, users need alternative methods to enjoy their favorite games. Of course, that's where this service comes in as a convenient replacement with tons of perks!
Skrill debuted back in 2001 as Moneybookers. While it's gone through a rebrand once or twice, its popularity isn't in question. The eWallet is one of the most popular payment services worldwide. It's a massive hit in the online gambling space, but beyond that, it's used for various purposes in many different fields! Since this powerhouse of a method can foster digital and physical payments alike, it has much to offer. Thankfully, the world seems to have recognized that immediately, making it a go-to payment option.
There's much to explore with Skrill, but before we get into that, we'd be doing it a disservice if we didn't mention where it came from. It was launched by a massive brand in the financial services sphere – Paysafe Group. As you're likely aware, this company launched two more big-name payment options at around the same time as this one. Those two services are Neteller and Paysafecard and both have been a big influence on how Skrill operates today. Since all of these solutions are run by the same entity, they use similar methods that have been proven effective. These services build on each other's best qualities, which has helped them grow immensely in their decades on the market.
Now that you know some of Skrill's background, we can discuss one of the biggest secrets to its success. The service debuted at pretty much the perfect time. Online shopping became a massive trend in the early 2000s, but unfortunately, it wasn't the safest activity one could get into. Scams were everywhere, especially ones that abused players' private information with malicious intent. Of course, the anonymity this service granted made this a non-issue! Users could shop online without worrying about their payment info and other private details being stolen. Of course, when you combine this with the method's convenience and speed, people couldn't get enough of it!
Another perk that garnered plenty of attention is the rewards program ran by the service. Skrill offers a rewards program consisting of four different tiers. These include Bronze, Silver, Gold, and Diamond. The more you use the service, the further you can progress through these levels! Naturally, each consecutive level comes with a unique set of perks. While these can vary, a benefit most players adore is the lower fees in the higher tiers!
To tie everything together, we'll now cover Skrill's work in the online gambling space. As you probably already know, the method is a staple in online casinos, sportsbooks, Bingo sites, and other online gambling venues. It's available in nearly 1,000 online casinos, which is a mind-boggling number when you look at all of the options! One of the best things about this isn't the sheer number of venues available, but the quality of some of them. Many of these operators are as premium as it gets. They host top-tier games, run frequent rewarding promos, and are generally excellent entertainment platforms that any online gamer can enjoy to the max!
Getting Started with the Two Solutions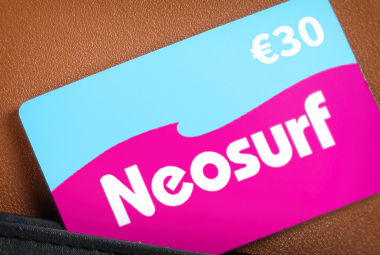 Getting started with Neosurf is pretty easy. If you don't mind a bit of walking and some face-to-face interaction, the first way to pick up a voucher is by visiting a physical store. If you're not sure where to find one near you, you can use the locator tool on the method's official website to help you out. With a few clicks, this nifty tool will show you a list of the nearest resellers. As we already mentioned, these can be smaller stores or big supermarkets, so don't be surprised when you find out your favorite local grocery store sells these vouchers!
The second method users can try is picking up a voucher online. This method offers two options. The first is pretty standard. It entails purchasing a typical Neosurf voucher forone-time use, while the second one is choosing a reloadable MyNeosurf card. The difference between these two is pretty big. With the first option, all you have to do is buy a voucher from an authorized reseller. The process takes a few minutes and requires the use of a bank transfer, bank card, or cheque to finish the transaction. The other option is the result of a collaboration between the service and MasterCard. The card isn't a throwaway and can be reloaded with funds as needed.
Back to the traditional one-off voucher, here are a few important things to keep in mind. The Neosurf voucher comes in seven denominations. These include €10, €15, €20, €30, €50, €100, and €250. These options should be enough to accommodate most players, but some high rollers might be disappointed by the maximum deposit option. Another thing to remember is the method's safety feature. With every voucher, players will receive a 10-digit code. This code is crucial to using the card, so keep it safe.
Skrill's getting-started process looks much different than the previous method. The first step players will need to take here is visiting the service's official webpage. Once there, they can start the process by clicking the register button. The process itself is made up of two main parts. The first is filling out a registration form with details like your address, phone number, email, etc. Don't worry, this info is confidential and won't be shared with anyone. The second part is verifying your identity. To do this, you'll need to provide a valid photo ID document. A few viable choices include a driving license, a passport, or a government-issued ID. Once you complete both parts of the process, your account should be ready to go!
Now that your account is live, you'll need to fund it before you can start using your eWallet freely. Doing so isn't a hard task. Skrill works with plenty of payment methods, so you can fund your account with VISA, MasterCard, JCB, AmEx, Diners Club, Bank Transfer, Rapid Transfer, Trustly, Paysafecard, and more! While funding your account should be a breeze, remember that doing so does incur a fee. We have even more bad news. If you're using a bank card to do so, you could incur an additional charge from your provider called a "cash advance" fee.
Using Neosurf and Skrill Across Online Casinos
Neosurf and Skrill are both pretty popular in the online gambling space. While the latter is a much more widespread option, the former is also pretty successful. Currently, Neosurf can is available in over 300 online casinos. This gives players more than enough options to sift through. Skrill is an online gambling staple, so the service is available in nearly 1,000 casinos. It's safe to say this gives users access to some of the best casinos!
If you've decided to use Neosurf as the primary method for your casino deposits, here's how to proceed:
Go to the casino's Cashier/Banking page, and from the list of accepted methods, find Neosurf's logo and click on it. 
When the new window appears, enter the 10-digit code you received upon purchase. 
Specify how much you wish to deposit and confirm the transaction. 
The deposit will be instantly processed, and the money will be available on your balance right away. 
We have some good news and some bad news about Neosurf withdrawals. The bad news is something many of you probably saw coming. Since the standard option with this method is a prepaid voucher, it doesn't offer withdrawals. Sure, this might be disappointing, but the good news might offset that. If you use the MyNeosurf card, you can request withdrawals from the online casinos you visit. While the option is rarer than deposits, it's still available in most venues.
If you're one of the many casino fans that want to use Skrill as their primary deposit option, here's how to do so:
Visit the casino's Cashier/Payments/Banking page and look for Skrill's logo.
Press it, and a new window will appear.
Log into your eWallet account using your credentials.
Specify how much you'd want to fund your balance, and confirm the transaction.
The money should appear on your balance instantly.
Withdrawing with Skrill is much like depositing – easy. The process follows the same steps listed above, so you need only make a few minor changes to request a cashout. There's more good news about withdrawals through this service. The method has one of the shortest processing times out there! It usually takes about 24 hours for the money to arrive on your balance, which is much less than what you see with most other services. The longest withdrawals may take is up to three days, but this rarely happens.
Advantages and Disadvantages
Choosing between the two methods in this text is no easy job. Neosurf and Skrill have plenty to offer, respectively, so picking one isn't a decision you should make lightly. Of course, this doesn't mean you should wrack your brain for too long, going over every minute detail countless times. Up next, we'll review the pros and cons of these services one more time to hopefully shorten the decision-making process.
Neosurf is a payment method with plenty to offer. It's a hugely popular prepaid voucher intended for one-time use, but it also offers a reloadable card option for those in need of maximum convenience. The end of the previous sentence should give you a hint of what makes it so great. The service is incredibly convenient, safe, and, above all, completely anonymous! There's no need to share any personal info when using this voucher, which most casino aficionados appreciate. The biggest con to using this service is the lack of a withdrawal option when using the prepaid voucher. Thankfully, the reloadable card somewhat makes up for that.
Skrill is easily one of the most popular payment methods in the online gambling space and beyond. It offers users speed, safety, and anonymity, making it an excellent fit for online gamers. These perks might be a massive plus, but the biggest pro of this service is availability! You can find the solution in nearly 1,000 online casinos, so you can choose between the top operators on the scene. Unfortunately, there is a con to using this service. Funding your account incurs unavoidable fees. They might not be huge, but they can be pesky. 
It's not hard to see that these payment methods would make most players very happy. It's all about what works best for you in the end, so see which set of perks is a better fit for your playstyle and choose the one that brings you closer to your goal!
Payment Methods Comparison
Payment methods name
Neosurf
Skrill
Available accounts
1 account
1 account (1;2;3;4 different currency accounts)
Available currencies
EUR
AED, AUD, BGN, BHD, BRL, CAD, CHF, CLP, COP, CRC, CZK, DKK, EUR, GBP, HKD, HUF, ILS, INR, ISK, JOD, JPY, KRW, KWD, MAD, MEX, MYR, NOK, NZD, OMR, PEN, PLN, QAR, TND, TRY, RON, TWD, USD, ZAR, RSD, RUB, SAR, SEK, SGD, THB
One time signup bonus
n/a
15 USD Signup Bonus
Account management fees
free
free
Account unused
n/a
unused for 12 months: 1 EUR/month
Exchange fees (FX)
2% (3% for the currency ZLOTY)
3.99% (3.79%; 2.89%; 2.59%; 1.99%)
p2p Money transfer
Send money p2p
n/a
1.9%, max 20 EUR (1%, max 10 EUR for bronze; 1%, max 2 EUR for above)
Receive money p2p
n/a
free
Deposit fees
Bank transfer
Free
free
Instant bank transfer
n/a
free
Credit card
Free
1.90% (1.25%; free; free; free)
Withdraw fees
Bank transfer
1.5%
3.95 EUR (3.95; free; free; free)
Cheque
n/a
3.50 EUR
Prepaid card at the ATM
Fee varies dependent on ATM bank
1.75% (1.75%; free; free; free)
To merchant site
Free
free
Cashback and promotions
Promotions
n/a
up to 100 EUR Bonus by becoming Skrill VIP
PrePaid card
n/a
Skrill PrePaid MasterCard
Fee to order
n/a
10 EUR (free)
Costs at points of sale
n/a
free
Online bank statement
n/a
free
New PIN
n/a
free
New prepaid card
n/a
10 EUR (free)
Cash withdrawal at ATM limits/24h
n/a
250 EUR (750;1,500; 3,000; 5,000)
Points of sale limits/24h
n/a
1,000 EUR (3,000; 3,000; 5,000; 5,000)
Delivery time
n/a
5-10 business days
Available currencies
n/a
EUR, USD, GBP, PLN
Validation
n/a
3 years
Two factor authentication
n/a
Skrill Two-step Authentication
Fee to order
n/a
free app
Delivery time
n/a
right after app installation is completed
Money-back guarantee in case of fraud
n/a
for all Skrill customers using the 2-step-authentication
Link to terms & conditions
http://www.neosurf.com/en_GB/termsOfUse
https://www.skrill.com/en/footer/terms-conditions/skrillaccounttermsofuse/
No casinos support both Neosurf & Skrill, click Neosurf or Skrill to show casinos that just support that method.