Thanks to trusted payment methods like Neteller and Paysafecard, transacting in the online casino world isn't as hard as it once was. These methods give users easy entry into plenty of popular venues, giving them a chance to enjoy some of the best iGaming content on the market. Of course, access isn't always enough. Thankfully, both methods go beyond that, carrying several excellent perks that users can enjoy. Among others, these include speed and unmatched convenience. On the other end, they also have a few cons, so not everything is as picture-perfect as you might want it to be. If you're on the lookout for a new payment method for your online gambling ventures, these two are likely on your list. To help you narrow down your choices, below, we'll try to answer the question – Why use Neteller or Paysafecard across online casinos?
About Neteller and Paysafecard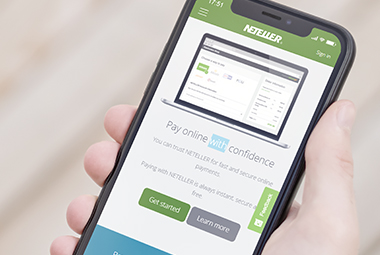 Neteller and Paysafecard are two popular payment services that garner tons of attention in the world of online gambling. Of course, their reach extends far beyond just that. Here's a bit more about each one respectively.
Neteller is a name that most people are familiar with, in and out of the online gambling scene. The payment method might be a big hit with online casino fans, but it's much more than that. The service is a global payment solution that's established itself as a viable option for shopping of any kind. Since it's so widely available, it's used in physical shops and the online space generously. Of course, this isn't too surprising to learn once you find out that it's been around since 1999! In over two decades on the market, it's left behind a powerful mark.
You might be a bit shocked by this, but Neteller was created by the Paysafe Group! Yes, both of the methods on this list are operated by the same company, which isn't too surprising when you compare their success. The company did an incredible job of spreading the word about Neteller, and so did its users. The service started growing not too long after it was released, covering a staggering number of over 150 territories at the time of writing. It's worth noting that the payment method can't be found in around 50 countries. While this isn't a small number, it's not much globally.
If you're wondering why Neteller has been so successful in its time on the market, the answer might surprise you. On top of the speedy transactions, heightened anonymity, and overall ease of use, Neteller proved to be a method that can take criticism. Back in its early days, the service came with hefty processing fees. As you can imagine, users weren't too happy about this, so they demanded the service do something to remedy the situation. To their surprise, it did so quickly, and it continued to do so in the future! The Paysafe Group knows how to take critique and grow from it.
It's easy to see that Neteller is a beloved service, despite some of its past blunders. Because of how much it's improved over the years, it's not available in venues everywhere, covering over 1,000 online casinos! Naturally, this is a massive number that only a few select services boast. In addition to being accepted in a myriad of gambling sites, it's also a viable option in some of the best online casinos out there! Quality is often better than quantity, and with this method on your side, you can rest assured you'll get it.
The other method we want to talk about is Paysafecard. This service was also launched by the Paysafe Group, making its debut in 2000. Since it was released in proximity to the company's other methods like Neteller and Skrill, it's easy to spot their shared traits. Sure, this prepaid card might be a unique option compared to eWallets, but it still offers top-tier security, safety, and speed. It's worth noting that these shared traits are no accident. The Paysafe Group riffs off of its different methods, incorporating their best parts into the other services it offers.
While the popularity of Paysafecard is owed in part to the company's other successes, it's also proved to be a powerhouse in its own right. The biggest reason this prepaid card has seen so much success over the years is much simpler than you might think. Essentially, it's all about timing! Paysafecard joined the market when online shopping became a massive trend. Everyone was raving about this new convenient form of shopping, but most people had a few safety concerns regarding it. Paysafe managed to offer a safe online shopping alternative where users could remain anonymous. Since they didn't have to share their info with shops, they could avoid scams!
Of course, Paysafecard's other benefits were the cherry on top. The service was easy to use, it processed transactions fairly quickly, and it was available pretty much everywhere in Europe. It didn't matter if you were in the Netherlands, Switzerland, or Greece, you could find a reseller at every corner. Naturally, the method's availability only grew with time. As it expanded beyond Europe, players could find the prepaid card internationally. Some worldwide Paysafecard locations are Turkey, the USA, Canada, Mexico, and more!
The last thing we want to go over with Paysafecard is the options it offers. While the prepaid card is its biggest success, the service offers a few banking options that users can choose from. These include a digital payment solution that works similarly to an eWallet and a traditional bank card created through a collaboration between Paysafecard and MasterCard. The digital payment service – MyPaysafecard, is an excellent choice for tech-savvy users that like a modern spin on things. For users that want to kick it old-school, the Paysafe credit card is the best option.
Getting Started With the Two Solutions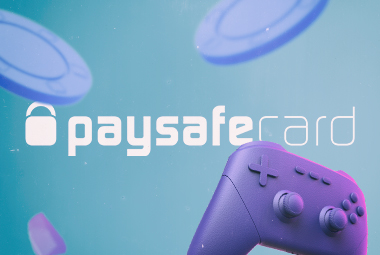 Since both solutions come from the same company, their setup process is pretty similar. Of course, this rings true for the main services, especially when Paysafecard is in question. Since there are several different options you can try, we'll make sure to touch all bases.
We'll begin with Neteller. Setting up a Neteller account isn't too much trouble. To start, you'll need to visit the method's webpage and click on the sign-up button. Here's you'll be redirected to a registration form with things like your name, phone number, address, date of birth, and other similar fields. Make sure to fill them out correctly, and don't worry, this information won't be shared with anyone when making payments. Once you've filled this out, you'll also need to pick a currency for your account and accept the terms of use.
Something players should keep in mind with Neteller is that the registration process is technically still incomplete, even after you do the previous steps. If you want to experience the full range of what the service has to offer, you'll need to verify your identity first. The good news is, this isn't too hard to do. Just submit the required identity verification documents, and you should be good to go! After this, you'll receive an account ID and a Secure ID code. These function as two-factor identification and allow players access to more of Neteller's excellent benefits!
The last thing you'll need to do to start using Neteller unobstructed is to fund your account. Of course, doing this is incredibly easy. Neteller currently supports over 100 payment options! We're not sure if that's a record, but it sure feels like one in our book. On top of classic methods like Giropay, BOKU, Rapid Transfer, and AstroPayCard, it also accepts nearly 30 cryptocurrencies. These include popular options like Litecoin, Ethereum, and Bitcoin, among other up-and-coming tokens.
Now that we've covered Neteller, it's time to take a look at Paysafecard. As we already mentioned, you have a few options here. We'll start going over them in order of popularity, starting with the least popular one of the bunch.
The Paysafe MasterCard is the perfect fit for users that love the brand but prefer something a bit more traditional. Seeing as this option is a classic bank card, things don't get more traditional than that in the current payment method market. To get your own Paysafe MasterCard, you'll need to visit a local bank or other financial institution that supports the service. When you do so, you'll need to follow the standard procedure for obtaining a bank card. As you likely already know, this includes filling out a few forms with your personal information and verifying your identity through a valid photo ID. If all goes well, the bank will start working on your card immediately and have it ready for pick up in a matter of days.
The MyPaysafecard option is the second most popular one of the services included in the Paysafecard family. While the last option was an excellent fit for fans of old-school traditional banking, this one's the opposite. If you want to step into the digital world and enjoy all the benefits of online banking, MyPaysafecard is your best bet. Since it operates like an eWallet, all you need to do is sign up for an account through the Paysafecard website and start using it immediately. Of course, you'll need to fund your account before that, and you can do so with a debit card, credit card, or some of the other options offered by the service.
The last option we'll take a look at here is the most popular Paysafe option of the three – the prepaid Paysafecard. This is what most people think of when Paysafe is brought up. The method is an excellent way to transact anonymously, and it's pretty easy to get your hands on. To start using it, you'll need to find a reseller near you and buy a card. They come in denominations of $10, $30, $50, $100, $150, and $250, so you'll likely find a good fit for your budget without an issue. Another good thing about these cards is that they support several currencies. You can find them in UK pounds, US dollars, Canadian dollars, and a few digital currencies as well.
Using Neteller and Paysafecard for Deposits and Withdrawals
By now, you probably have a good idea of what these methods have to offer. Naturally, those benefits make them smash-hits in online casinos. Before you proceed to use them, make sure to find a venue that matches your gameplay style perfectly. First, check if the casino is properly licensed. These methods might be secure, but not every casino is. Once you're sure the operator is legit, explore its offering. If the casino software is up to code and bonuses seem enticing, all that's left to do is deposit!
If you've decided on Neteller as your go-to deposit option, here's how you can proceed:
Visit the casino's Cashier/Payments/Banking page and look for Neteller's logo.
Press it, and a new window will appear. 
Log into your eWallet account using the Account ID and Secure ID codes you received. 
Specify how much you'd want to fund your balance, and confirm the transaction. 
The money should appear on your balance instantly.
Since Neteller is a classic eWallet, it offers all of the benefits most of these services have. Naturally, this includes speedy withdrawals! While the processing times can depend on the casino you've chosen, with Neteller as your withdrawal option, the processing time should take no longer than three days. In most cases, it's more akin to 24 hours.
Paysafecard deposits are a bit more complex, but only because there are so many options to choose from. Individually, they're nothing users can't handle. Here's how you can use them for online casino transactions, starting with the Paysafe MasterCard.
Visit the casino's Payments/Banking/Cashier page. 
Look for the MasterCard logo on the list of accepted methods and click or tap on it. 
In the new window, enter the card's number, expiry date, and the CCV2 number, if needed, and specify your name as the cardholder. 
Specify the amount of money you'd like to deposit.
Accept the transaction, and the money will arrive on your balance right away.
The second Paysafe option you can use for deposits is the MyPaysafecard service. Here's how it's used:
Visit the operator's Payments/Banking/Cashier page
Find the Paysafe logo on the list of supported payment options
Enter the required account information
Enter the amount you wish to deposit
Proceed with the transfer and wait for the money to arrive on your balance.
Lastly, you can deposit with the Paysafe prepaid card option by following the steps below:
Check out the operator's Payments/Banking/Cashier page
Search for the Paysafe logo among the other payment options
Choose the prepaid card option and enter the required 16-digit code
Confirm the transaction and wait a bit for the money to arrive.
When Paysafe withdrawals come into play, players might be disappointed by what they learn. While they're available with the Paysafe MasterCard and MyPaysafe service, they are impossible to do with the prepaid option. Seeing how the prepaid card is the most popular of the three, users will likely have to search for other alternatives to cash out their winnings. Of course, this can be a big inconvenience for some, especially in countries where most traditional payment options aren't viable choices in online casinos.
Advantages and Disadvantages
At this point, you probably have a solid idea of which method is a better choice for you. We've already gone over the core parts of what these services have to offer and how to use them in online casinos, so given that information, it should be easier to make a decision. Of course, we wouldn't blame you if you're not there yet. There's plenty to take into account, which is why we'll summarize the most important parts of these services one more time.
One of the biggest advantages of using these methods is their availability. Both have worldwide reach, so players everywhere can easily gain access to them in a matter of minutes. Naturally, their global dominance also gives players access to many online casinos and other gambling venues. These include some of the top operators worldwide and more than a few niche options that might just be your next go-to.
While both services are made by the same company, there are a few differences between them that might sway you one way or the other. With Neteller, the quick withdrawals are a godsend. If you're always in a hurry, this method might be the better option. Of course, it also has some cons to look into. Mainly, it does come with fees. Sure, they're not unreasonable, but they can be somewhat hefty depending on how you choose to fund your eWallet.
Paysafecard also comes with a few unique pros and cons that you might want to note. A big pro is that it offers several different options to choose from. These give players a more individualized approach when banking online. Unfortunately, one of the biggest cons with Paysafecard is the lack of withdrawals for the prepaid card. Most players choose the service for this online payment alternative, and having to add another method for withdrawals can be a hassle.
Generally, you can go wrong with either of these options. They're two of the best online casino banking services on the market, giving players a plethora of benefits that make casino gameplay all the more fun. We don't doubt that whatever your choice, you'll be happy with the outcome.
Payment Methods Comparison
Payment methods name
NETELLER
Paysafecard
Available accounts
1 account (1;2;3;4;N/A different currency accounts)
1 account
Available currencies
AED, AUD, BGN, BRL, CAD, CHF, CNY, COP, DKK, EUR, GBP, HUF, INR, JPY, MAD, MXN, MYR, NGN, NOK, PLN, RON, RUB, SEK, SGD, TND, TWD, USD, ZAR
USD, ARS, AUD, BGN, CAD, CHF, DKK, GBP, HRK, HUF, LVL, NOK, MXN, NZD, PEN, PLN, MDL
Account management fees
free
From the 13th Month, a monthly fee of 5 GBP will be deducted from the paysafecard account if the customer has not carried out any transactions in the paysafecard account within 12 months.
Account unused
unused for 12 months: 5.00 USD (or equivalent) /month
5 GBP per month
Exchange fees (FX)
3,99% (3.79%; 3,19%; 2,79%; 2,39%; 1.29%)
3%
p2p Money transfer
Send money p2p
1.45%, minimum 0.50 USD (1.45% money transfer fee with min. of 0.50USD for Bronze, free of charge for Silver, Gold, Platinum and Diamond)
Both the use of paysafecard prepaid codes and payment using the paysafecard account are basically free
Receive money p2p
free
Both the use of paysafecard prepaid codes and payment using the paysafecard account are basically free
Deposit fees
Bank transfer
2.5%
4 %
Instant bank transfer
2.5%
4%
Credit card
2.5%
4%
Withdraw fees
Bank transfer
10 USD
6 GBP
Cheque
N/A
n/a
Prepaid card at the ATM
1.75% (1.75%; 1.75%; $6; $6; $6)
3% (min. 3 GBP)
To merchant site
free
free
Cashback and promotions
Promotions
none (regular low-prize draws)
n/a
PrePaid card
Net+ Prepaid MasterCard (Net+ card is only available to residents of authorized European Economic Area (EEA) countries)
paysafecard Mastercard
Fee to order
10 EUR
8 GBP annual
Membership
n/a
3 GBP from 7th month
Costs for cash withdrawals at the ATM
n/a
3% (min. 3 GBP)
Costs at points of sale
free
The transaction fee is a customer fee which can be charged by individual pre-defined retailers and which must be declared.
Online bank statement
free
n/a
New prepaid card
10 EUR
4 GBP
Cash withdrawal at ATM limits/24h
1,000 USD (1,000; 1,000; 3,300; 3,300; 3,300)
400 GBP
Points of sale limits/24h
2,250 EUR
1,500 GBP
Delivery time
2 -10 business days
4 to 20 working days
Available currencies
28
USD, ARS, AUD, BGN, CAD, CHF, DKK, GBP, HRK, HUF, LVL, NOK, MXN, NZD, PEN, PLN, MDL
Validation
3 years
n/a
Two factor authentication
Two-step Authentication
3D Secure
Fee to order
free app
n/a
Delivery time
right after app installation is completed
n/a
Money-back guarantee in case of fraud
for all NETELLER users
n/a
Link to terms & conditions
https://www.neteller.com/en/policies/terms-of-use
https://www.paysafecard.com/en/terms-and-conditions/
No casinos support both NETELLER & Paysafecard, click NETELLER or Paysafecard to show casinos that just support that method.