Most gaming fans have likely encountered Neteller and Skrill in one of their many ventures in the online space. Whether it's in online casinos themselves or one of the many internet shops populating the digital world, these payment solutions are staples that appear nearly everywhere transactions happen. It's not hard to see why these methods have become so popular with online banking aficionados. They boast an array of excellent perks that make the experience a smooth ride, including speed, convenience, safety, and more! Of course, these perks might not seem that special once you compare them to what else is on the market. They're not particularly unique, leading to questions about how these services have made it to the top in such a competitive field. Next, we'll answer that and more through one big question – Why use Neteller or Skrill in online casinos?
About Neteller and Skrill
Neteller and Skrill share countless similarities. These services are two of the most popular eWallets, giving them an edge over much of the competition. As you can imagine, the nature of these methods plays a role in how they operate, and since they belong to the same group of payment solutions, it can be hard to differentiate between them. Of course, this isn't the only reason why these methods share so many common traits.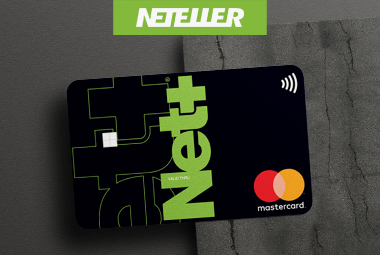 It might come as a surprise to learn that Neteller and Skrill are run by the same company! They both belong to the Paysafe Group, a massive corporation that thrives in the banking field. Both services were released at around the same time, alongside another popular payment method by the company –  Paysafecard. The similarities between these services exist for a good reason. While all three have some unique traits that set them apart, the company has made an effort to learn from all of its products and apply what works across them all. Thanks to this, these methods share many perks. Overall, this is a good thing! It's helped improve the user experience immensely, giving them new pros to look forward to.
With that out of the way, it's time to look at these services separately, starting with Neteller. This service is known for many things, but its worldwide reach is one of its biggest perks. Unlike some payment options that see success in particular niches, this solution is as widespread as they come. It's used frequently in many fields, and much of it is due to how well-established it is! The service has been around since 1999, operating in more than 150 territories. With over two decades of experience under its belt, it's proven time and time again that it's a reliable option that users can always turn to.
When going over this method's success, there are a few key points to keep in mind. These include the excellent perks it offers, and of course, a few circumstantial factors. Still, one thing that stands out when Neteller's success is in question is user interaction. The service might be one of the biggest payment solutions, but that doesn't stop it from treating players with the utmost respect. Its care for users has been one of its greatest strengths from the beginning, and it's backed by many examples. For instance, the service came with heftier fees back in the day. Some users weren't satisfied with this and expressed concern about the matter. Instead of ignoring these outcries as many companies do, Neteller listened to its users and implemented positive changes!
The other method we'll discuss in this text is Skrill. This payment solution is a top performer with plenty to offer. It's a service that supports physical and digital payments, making it an excellent choice for any modern user. Of course, its recent crypto support doesn't hurt either. Despite having an offer that goes neck-and-neck with most of the modern payment options available today, this service got its start in 2001! Its years on the market have given it plenty of time to adapt, grow, and amass a large user base that never fails to have its back.
We've already gone over some of the perks of using Skrill. These include high-end processing speeds, excellent security, and unparalleled convenience. These perks give it an edge in today's competitive market, but they're not why this method took off in the first place. The initial success of this service can be tracked to the online shopping trend that peaked in the early 2000s. The internet had just become a staple in every home, which meant millions of households had access to the miracle of online shopping! Unfortunately, internet scams were everywhere at the time, leading to compromised private data for countless people that used traditional payment services to shop online. Neteller, and other similar solutions, turned out to be the perfect remedy. Since it doesn't share private details, its anonymity made it a go-to tool for countless online shoppers!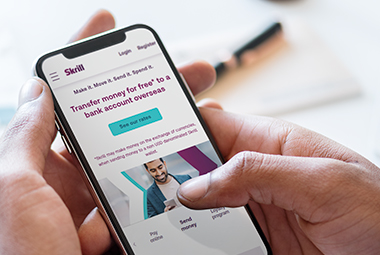 Something a bit more modern users can appreciate about Skrill is the solutions' updated rewards program. The service doesn't hold back when loyalty is in question, offering users various rewards based on how frequently they use the service. As you can probably guess, the loyalty program here consists of several tiers. The higher you rank, the nicer perks you experience. While there are many different pros to reaching the higher tiers, the ones users are interested in the most are the cash rewards and the lower fees!
Finally, we'd like to cover how well Skrill and Neteller do in the online gambling space. Both services have been around long enough to become online casino staples. They're widespread within the space, which is one of their biggest perks! Currently, you can find Neteller in over 1,000 online casinos, while Skrill reaches a number that's just below the 1,000mark. Sure, these numbers might be impressive, but what's even better is the quality these casinos boast. Some of the viable operators for these services are the best options on the market. They have top-tier games, excellent platforms, and exciting promotions that are bound to make your online gambling experience one to remember!
Getting Started with the Two Solutions
The getting-started process with Neteller and Skrill is practically identical. The services offer a simple online solution to registering an account, making the entire ordeal a time-saver that only takes a couple of minutes and can be done from the comfort of your home.
The first step to setting up an account with Neteller is visiting the service's webpage. There, launch the process by clicking on the register button. Once you do, you'll be prompted to fill out a registration form with personal information. This includes your address, email, phone number, etc. All of these remain confidential, so you needn't worry about sharing them. When you're done with the form, the next thing on the list is verifying your identity. To complete this part of the process, you'll need to submit a valid form of photo ID. You can choose between several options, including a driving license, passport, or government-issued ID. That's it for the sign-up process. At this point, you'll receive your account ID and Secure ID code, a safety measure that acts as two-factor authentication.
Your account is now live, but to activate it fully, you'll need to fund it. Neteller tries its best to make this part convenient too, adding over 100 payment methods that users can choose from! These include services like AstroPayCard, Giropay, BOKU, Rapid Transfer, and more. If you're a crypto enthusiast, you'll be happy to learn that you can fund your account with nearly 30 different cryptocurrencies. These include some of the most popular tokens on the market, such as Bitcoin, Litecoin, and Ethereum.
With Skrill, you'll practically be repeating the same steps you did with the previous method. First, visit the method's webpage and start the registration process there. It consists of two parts, where the first one is filling out a registration form with private data. When you complete the first step by entering your details, you can continue to the second step – identity verification. Here, all you have to do is submit a valid photo ID, and your account should be complete.
The final step to activating your account is also something we saw with the previous service – funding your account. Of course, things are a bit different here. With Skrill, your options are a bit more limited. Nonetheless, you still have plenty of excellent choices to explore. For those who prefer more traditional payment services, you can go for options like MasterCard, VISA, AmEx, Diners Club, JCB, or even bank transfer. You can also find a few modern solutions to sort things out, such as Trustly, Rapid Transfer, Paysafecard, and others. Something worth noting here is the fees. No matter which option you choose, you'll incur a fee when funding your account. These tend to be on the more reasonable side, but that doesn't make them any less annoying.
Using Neteller and Skrill Across Online Casinos
Since these services are available in countless online casinos, you should have no trouble finding an operator to spend your time in. Of course, this doesn't mean you shouldn't be careful when choosing one. Before you decide where you'd like to deposit, verify the site's legitimacy through its licenses and read more about its offers from expert reviewers.
If you'd prefer to deposit at an online casino using Neteller, here's how to proceed:
Visit the casino's Cashier/Payments/Banking page and look for Neteller's logo.
Press it, and a new window will appear. 
Log into your eWallet account using the Account ID and Secure ID codes you received. 
Specify how much you'd want to fund your balance, and confirm the transaction. 
The money should appear on your balance instantly.
If you're wondering whether withdrawing with Neteller is as easy as depositing, we've got good news for you. The service continues its trend of convenience here, so to withdraw your winnings, you can follow the same steps listed above, with some slight changes. This isn't even the best part about withdrawing from the service. This payment solution has top-notch processing speeds, usually taking about 24 hours to process withdrawals. On rare occasions, the waiting time can extend up to three days, which is still on the shorter end!
For those looking to deposit at online casinos through Skrill, here are the steps you'll need to follow:
Visit the casino's Cashier/Payments/Banking page and look for Skrill's logo.
Press it, and a new window will appear.
Log into your eWallet account using your credentials.
Specify how much you'd want to fund your balance, and confirm the transaction.
The money should appear on your balance instantly.
Withdrawing with Skrill doesn't differ much from withdrawing with Neteller. The process is nearly identical for both, and since they're run by the same company, their processing times are the same. Of course, this is good news! It means that players should receive their cashout within 24 hours most of the time, with a few exceptions where the waiting time can extend to three days.
Advantages and Disadvantages
Choosing between Neteller and Skrill can seem like an impossible decision. These methods share so many of the same traits that it's hard for some users to differentiate them in the first place. In all fairness, these methods are nearly identical on all fronts, and it's easy to see that once their pros and cons are given the spotlight.
When looking at the advantages of these services, you'll run into an endless stream of positives. To start, they're both available in countless online gambling venues, making it easy to choose an operator with a high-quality offer. They boast convenient platforms that make every step of the transacting process easier, lightning-fast processing speeds for deposits and withdrawals, and top-tier security that protects player data in creative ways.
Unfortunately, both of these services succumb to the same disadvantages too. The biggest problem here is the fees. While they aren't as extravagant as what you'll see with some other popular payment options, they're impossible to avoid.
In the end, it all comes down to preference when choosing between Neteller and Skrill is in question. Possibly the biggest difference between these two is the options available for funding them, so ultimately, you should go for the service that makes this part of the process more convenient for you!
Payment Methods Comparison
Payment methods name
NETELLER
Skrill
Available accounts
1 account (1;2;3;4;N/A different currency accounts)
1 account (1;2;3;4 different currency accounts)
Available currencies
AED, AUD, BGN, BRL, CAD, CHF, CNY, COP, DKK, EUR, GBP, HUF, INR, JPY, MAD, MXN, MYR, NGN, NOK, PLN, RON, RUB, SEK, SGD, TND, TWD, USD, ZAR
AED, AUD, BGN, BHD, BRL, CAD, CHF, CLP, COP, CRC, CZK, DKK, EUR, GBP, HKD, HUF, ILS, INR, ISK, JOD, JPY, KRW, KWD, MAD, MEX, MYR, NOK, NZD, OMR, PEN, PLN, QAR, TND, TRY, RON, TWD, USD, ZAR, RSD, RUB, SAR, SEK, SGD, THB
One time signup bonus
n/a
15 USD Signup Bonus
Account management fees
free
free
Account unused
unused for 12 months: 5.00 USD (or equivalent) /month
unused for 12 months: 1 EUR/month
Exchange fees (FX)
3,99% (3.79%; 3,19%; 2,79%; 2,39%; 1.29%)
3.99% (3.79%; 2.89%; 2.59%; 1.99%)
p2p Money transfer
Send money p2p
1.45%, minimum 0.50 USD (1.45% money transfer fee with min. of 0.50USD for Bronze, free of charge for Silver, Gold, Platinum and Diamond)
1.9%, max 20 EUR (1%, max 10 EUR for bronze; 1%, max 2 EUR for above)
Receive money p2p
free
free
Deposit fees
Bank transfer
2.5%
free
Instant bank transfer
2.5%
free
Credit card
2.5%
1.90% (1.25%; free; free; free)
Withdraw fees
Bank transfer
10 USD
3.95 EUR (3.95; free; free; free)
Cheque
N/A
3.50 EUR
Prepaid card at the ATM
1.75% (1.75%; 1.75%; $6; $6; $6)
1.75% (1.75%; free; free; free)
To merchant site
free
free
Cashback and promotions
Promotions
none (regular low-prize draws)
up to 100 EUR Bonus by becoming Skrill VIP
PrePaid card
Net+ Prepaid MasterCard (Net+ card is only available to residents of authorized European Economic Area (EEA) countries)
Skrill PrePaid MasterCard
Fee to order
10 EUR
10 EUR (free)
Costs at points of sale
free
free
Online bank statement
free
free
New PIN
n/a
free
New prepaid card
10 EUR
10 EUR (free)
Cash withdrawal at ATM limits/24h
1,000 USD (1,000; 1,000; 3,300; 3,300; 3,300)
250 EUR (750;1,500; 3,000; 5,000)
Points of sale limits/24h
2,250 EUR
1,000 EUR (3,000; 3,000; 5,000; 5,000)
Delivery time
2 -10 business days
5-10 business days
Available currencies
28
EUR, USD, GBP, PLN
Validation
3 years
3 years
Two factor authentication
Two-step Authentication
Skrill Two-step Authentication
Fee to order
free app
free app
Delivery time
right after app installation is completed
right after app installation is completed
Money-back guarantee in case of fraud
for all NETELLER users
for all Skrill customers using the 2-step-authentication
Link to terms & conditions
https://www.neteller.com/en/policies/terms-of-use
https://www.skrill.com/en/footer/terms-conditions/skrillaccounttermsofuse/
No casinos support both NETELLER & Skrill, click NETELLER or Skrill to show casinos that just support that method.