Most active players in the online gambling scene are familiar with payment options like PayPal and Skrill. These services are leading eWallets with worldwide reach, so you can find them in various gambling venues, offering users top-tier perks to improve their overall gaming experience. Among other things, these include convenience, safety, speed, and anonymity! There are many parallels between these two payment solutions. Not only are their offers very similar, but their histories are too. Naturally, this makes choosing one over the other nearly impossible. The best way to decide which of these two methods is the better choice is to dive deeper and figure out the subtle differences between them. Albeit small, they can lead to a better individual fit. We'll go into more detail about these services by answering one question – Why use PayPal or Skrill in online casinos?
About PayPal and Skrill
The first service we'll be discussing is PayPal. This payment method was launched in 1998, and at about the same time the internet was becoming a household necessity. As you can imagine, this brought the online shopping craze to the forefront, prompting countless internet users to give this rising trend a shot. Unfortunately, it didn't come without a cost. Since most people were unsuspecting of the dangers of the online space, scams were a huge issue. These scams stole and misused private player info, making it troublesome to use traditional payment methods when shopping online. PayPal was the perfect solution to this issue. Its nature as an eWallet meant it didn't share any banking details with shops and services. Thankfully, this practically removed threats like identity theft, meaning the most you could lose was just a few bucks.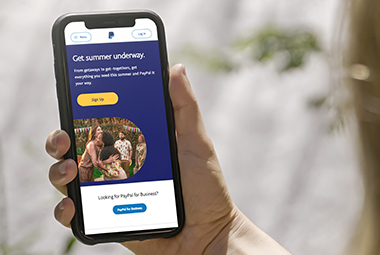 It didn't take long for PayPal to grow into an insanely popular service that people wouldn't stop raving about. The company played it smart and used its growing popularity to launch a few other services under the same umbrella. While they didn't reach the same level of success, they managed to do pretty well for themselves. An interesting collaboration you might run into is the PayPal MasterCard. This combines the two powerhouse banking solutions into one account, making it possible to enjoy the best of both worlds. Another interesting addition to the brand's line-up is PayPal connect. This app was made to help users take care of their internet provider bills without breaking a sweat.
While most people appreciate some of the other avenues the brand has taken, the classic PayPal service is still the most popular product. The eWallet continues to be a massive success, mainly due to its top-notch security and excellent processing speeds. Another thing that's helped this service stay at the top is its ability to grow and evolve. Recently, the method added new capabilities that players can't get enough of. Of course, we're talking about cryptocurrency support! The service can now process digital and fiat currencies alike, making it easy for users to get their hands on various popular tokens. Some of these include Bitcoin, Bitcoin Cash, Litecoin, and Ethereum.
Skrill is the other payment solution we'll talk about in this text, and it's also an eWallet. As you might already know, Skrill is a leading payment service with an incredible worldwide reach. Throughout the years, it's become a staple in the online gambling world, but it's also spread to multiple other fields where it thrives. A big reason for its widespread success is its support for physical and digital payments. You can use this service in multiple ways, making it a much more convenient choice than many of its competitors.
Skrill debuted in 2001 as one of the three popular payment solutions created by the Paysafe Group. You've likely heard of its sister-products Paysafecard and Neteller. All three services managed to become huge successes, and being run by the same company helped them out in the long haul. Essentially, the services could bounce ideas off and experiment with what works and what doesn't. The positives were applied across all of them, while the parts that weren't the best choices were removed and replaced with something better.
We mentioned that there are many parallels between PayPal and Skrill, but one that's hard to miss is one of the biggest reasons for its success. Much like PayPal, Skrill played an instrumental part in the early 2000s when the online shopping trend took off. This eWallet was another payment alternative that kept private player info safe, so it was a popular choice among countless online shoppers. To an extent, pretty much every eWallet benefitted from this trend, but of course, there were much fewer of them back then than there are now.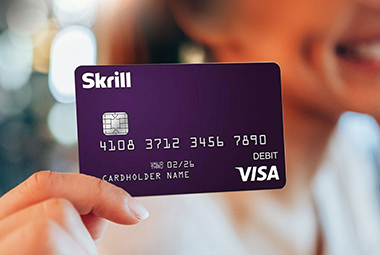 A trait that's unique to this service is the coveted rewards program. Skrill is known for rewarding loyalty, and it does so by implementing a loyalty scheme consisting of four tiers. These include Bronze, Silver, Gold, and Diamond. As you can probably guess, the higher your tier, the better the rewards. Thankfully, it's not hard to move through the ranks. The only requirement to move upwards and increase your placement is using the service more frequently. If you're wondering what kind of rewards you can expect, there are several different options. Some of them include lower fees and even cash rewards!
The final thing we'll discuss is Skrill's popularity in the online gambling scene. Skrill is easily one of the most sought-after online casino payment options and with good reason. The service is available in just about 1,000 online casinos, making it one of the most widespread payment options! The good news doesn't end there. Not only is the quantity of venues here impressive, but their quality is excellent too! Some of the casinos you can find Skrill in host top-tier premium content, platforms, and promotions and bonuses.
Getting Started with the Two Methods
Getting started with PayPal is pretty simple. The first thing you need to do is visit the service's official webpage and find the sign-up button. Click it, and you can start the account creation process. Unlike many other services, this one doesn't drag things out. The process itself consists of two parts. The first requires filling out a few necessary forms with personal information. This can include your address, phone number, and email, but don't worry, all of this data is kept under lock and key, away from prying eyes. The second part of the process requires users to verify their identity. Doing this doesn't take much effort. To complete this step, submit a copy of a valid photo ID document when prompted. It shouldn't take long for the service to process everything and have your account ready.
When you finish setting up your account, you're nearly there. Before you proceed to transact, you'll need something to transact with. Naturally, this is where funding your PayPal account comes into play. There's good news and bad news about this part. The good news, you've got plenty of payment options to fund your account. The service supports most traditional methods, so you should have no trouble topping up your balance. The bad news, each one comes with a fee. These fees can range depending on the method, so be careful. If you go for a bank transfer, you'll be spared any fees! If you choose to use a credit card, you'll incur a 2.5% charge on your account.
The getting-started process for Skrill doesn't differ much from PayPal's. It's also an online ordeal, making it easy to get everything up and ready from the comfort of your own home. To move things along, you'll first need to visit the method's website and click the Register button. This will start the process, which is practically identical to the last one we discussed. The first thing you'll need to do here is to fill out a form with your details. When your finish that step, you'll need to verify your identity. Both steps should only take a few minutes, so your account will likely be ready in a jiff.
Now that you have an active Skrill account, you'll have to fund it before you can proceed to use it. Thankfully, you've got tons of options to choose from. If you're used to going for more traditional options, you can fund your account through MasterCard, VISA, Diners Club, American Express, JCB, or bank transfers. If these options aren't your style, you can go for Trustly, Rapid Transfer, Paysafecard, and several other modern alternatives! Unfortunately, Skrill suffers the same downside as PayPal when funding your account is in question. No matter which method you go for, you'll incur a fee. While this fee is generally on the smaller side, it's unavoidable. To make matters worse, in the case of options like bank cards, you might be charged an additional fee from your provider!
Using PayPal and Skrill in Online Casinos
PayPal and Skrill have made a significant impact on the online gambling scene. While the latter of the two is more widespread in the field with access to nearly 1,000 online casinos globally, the former isn't too far behind. Since finding a venue shouldn't be an issue, it's best to focus on finding a high quality venue that's respectable and trustworthy. To do this, ensure the online casino you pick is licensed by the proper gambling authorities and has positive reviews from players and experts alike.
If you've chosen PayPal as your primary online casino deposit method, here's how to proceed:
Look for PayPal's logo on the list of Payment Methods/Deposit Methods at the casino's Cashier/Banking section. 
Click or tap on it, and a new pop-up window will appear. 
Log into your eWallet account using your credentials. 
Enter the amount you'd like to deposit at the casino. 
After the authentication procedure, confirm your transaction. 
As soon as you've confirmed it, the money will instantly arrive on your casino balance. 
We have excellent news in store for PayPal fans. Withdrawing through PayPal can be done in a few steps. Essentially, all you have to do is follow the steps listed before, with a few intuitive changes. That was just the warm-up round. The better news regarding PayPal withdrawals is about the service's processing times. Since it is an eWallet, these are incredibly short! You should expect to see a change in your balance hours after submitting your withdrawal request.
Here are the steps you need to follow to start depositing in the online casino of your choice with Skrill:
Visit the casino's Cashier/Payments/Banking page and look for Skrill's logo.
Press it, and a new window will appear.
Log into your eWallet account using your credentials.
Specify how much you'd want to fund your balance, and confirm the transaction.
The money should appear on your balance instantly.
As you might have expected, Skrill withdrawals are easy to do. They're practically identical to depositing with some minor changes in the fourth step. Here, insert the amount you'd like to withdraw. Speedy processing times are a trait of this eWallet too. Players won't have to wait long to see their withdrawals in their accounts. They usually take about 24 hours, but the waiting time can extend to a maximum of three days in some cases.
Advantages and Disadvantages
From this text, it's easy to tell that PayPal and Skrill are insanely popular payment options with great offers in their corner. Of course, it's also easy to see that both services are very similar. Choosing one over the other is a matter of zeroing in on the finer details of what they have to offer, so up next, we'll go over their biggest pros and cons to hopefully make your choice easier.
PayPal is a well-established eWallet with plenty of positives to boast about. It offers users safety and anonymity when transacting online, but when it comes down to it, its biggest advantage is speed! PayPal has one of the shortest withdrawal waiting times you'll run into in the online gambling space. Deposits and withdrawals are pretty much instant, which puts the service ahead of many competitors. Unfortunately, the biggest con to using this service is the fees. While they can be avoided if you choose to fund your account with bank transfers, they're still an annoyance with every other method.
Skrill's pros aren't too different from PayPal's. The service offers users top-tier security, heightened anonymity, and quick processing speeds. These perks might put it ahead of many competitors, but its biggest advantage is its availability. The solution is available in countless online casinos, giving users a chance to enter any venue they have their eye on. The biggest disadvantage to using this service is the fees. They're smaller than most, but they're unavoidable.
With all of this information at your side, you should have an easier time choosing the service that works better with your playstyle. At the end of the day, both are some of the top choices on the market, so we're sure either one will be enough to guarantee a good time!
Payment Methods Comparison
Payment methods name
PayPal
Skrill
Available accounts
2 accounts (1 personal + 1 business account)
1 account (1;2;3;4 different currency accounts)
Available currencies
AUD, BRL, CAD, CNY, CZK, DKK, EUR, HKD, HUF, ILS, JPY, MYR, MXN, TWD, NZD, NOK, PHP, PLN, GBP, RUB, SGD, SEK, CHF, THB, USD
AED, AUD, BGN, BHD, BRL, CAD, CHF, CLP, COP, CRC, CZK, DKK, EUR, GBP, HKD, HUF, ILS, INR, ISK, JOD, JPY, KRW, KWD, MAD, MEX, MYR, NOK, NZD, OMR, PEN, PLN, QAR, TND, TRY, RON, TWD, USD, ZAR, RSD, RUB, SAR, SEK, SGD, THB
One time signup bonus
n/a
15 USD Signup Bonus
Account management fees
free
free
Account unused
free
unused for 12 months: 1 EUR/month
Exchange fees (FX)
2.5%
3.99% (3.79%; 2.89%; 2.59%; 1.99%)
p2p Money transfer
Send money p2p
free
1.9%, max 20 EUR (1%, max 10 EUR for bronze; 1%, max 2 EUR for above)
Receive money p2p
Free for p2p in same country and currency by using bank or PayPal balance only.By transferring money internationally, with different currencies or by using a credit card the fee is between2.9% + 0.30 USD (from US to US account) and7.4% + 0.50 USD (from US to Brazil account)–> PayPal User Agreement #Receive Money
free
Deposit fees
Bank transfer
free
free
Instant bank transfer
free
free
Credit card
between 2.90% + 0.30 USD and 7.40% + 0.50 USD
1.90% (1.25%; free; free; free)
Withdraw fees
Bank transfer
free
3.95 EUR (3.95; free; free; free)
Cheque
1.50 USD
3.50 EUR
Prepaid card at the ATM
1.95 USD
1.75% (1.75%; free; free; free)
To merchant site
free (only available at few online gambling providers)
free
Cashback and promotions
Promotions
n/a
up to 100 EUR Bonus by becoming Skrill VIP
Additional bonus programs
none
n/a
PrePaid card
PayPal PrePaid MasterCard
Skrill PrePaid MasterCard
Requirements to order
customer for 60+ days with premier or business account
n/a
Fee to order
free
10 EUR (free)
Membership
4.95 USD/month
n/a
Costs for cash withdrawals at the ATM
1.00 USD + 2.5% FX fees, 1% + 2.5% FX fees outside the US
n/a
ATM transaction decline fee
1.00 USD
n/a
Costs at points of sale
free
free
Stop payment fee for preauthorized
10 USD
n/a
Online bank statement
free
free
New PIN
free
free
New prepaid card
5.95 USD
10 EUR (free)
Cash withdrawal at ATM limits/24h
940 USD
250 EUR (750;1,500; 3,000; 5,000)
Points of sale limits/24h
5,000 USD
1,000 EUR (3,000; 3,000; 5,000; 5,000)
Delivery time
2-4 weeks
5-10 business days
Available currencies
EUR, USD
EUR, USD, GBP, PLN
Validation
3 years
3 years
Two factor authentication
PayPal Security Key
Skrill Two-step Authentication
Fee to order
29.95 USD
free app
Delivery time
n/a
right after app installation is completed
Money-back guarantee in case of fraud
yes
for all Skrill customers using the 2-step-authentication
Link to terms & conditions
https://www.paypal.com
https://www.skrill.com/en/footer/terms-conditions/skrillaccounttermsofuse/
No casinos support both PayPal & Skrill, click PayPal or Skrill to show casinos that just support that method.