If you're journeying into the online gambling world, you'll likely run into popular payment options like Paysafecard and Discover. These services tend to pop up in many online casinos, and with good reason! Both of them offer an excellent set of perks that make transacting a breeze, so players all over the globe appreciate the positives they bring to the table. While these services are undoubtedly some of the best options, they're not the only ones. You can probably think of a few other payment solutions with similar offers to them. Naturally, this leads to questions that beg for detailed answers. Below, we'll try to answer some of them, starting with a big one. Why choose Paysafecard or Discover for online casino transactions?
About Paysafecard and Discover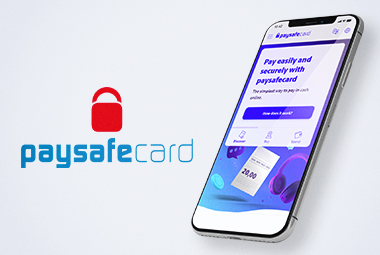 The first method we'll explore in this text is Paysafecard. This payment option was established back in the year 2000. As you can imagine, the market was ripe for a service like this one at the time. The internet was making its way into every home globally, so online shopping was gaining traction like never before! Naturally, online shopping-related scams grew with it, garnering a need for a safe payment option that protects user data. Paysafecard's main service, its prepaid card, offered something even better. Since users didn't need to share any info to get started, there was no way for scammers to get their data through this method. As expected, this quickly propelled it to the top.
Paysafecard's nature as a prepaid card wasn't the only reason this service saw so much success. The payment method is a product of the mega-popular Paysafe Group. At nearly the same time as this method, the company launched two other payment solutions that offered a different way to transact. Both of these services managed to reach the top of the banking food chain in no time, as similarly to Paysafecard, they filled a glaring gap in the market that users were not fond of. You've likely heard of these two services, Skrill and Neteller! Since the firm simultaneously ran several popular banking brands, it learned from their growth and strategically applied the best parts of one service to the others.
Paysafecard's improvement was in several aspects. First, the solution improved its processing times by making transactions nearly instant. This is a big deal in the online gambling space, a frontier the service is involved with deeply. Here, the quicker the payout, the better. Another front where it excelled was fees. While it started with somewhat reasonable fees, it managed to make them even smaller to appease users. Arguably the most important improvement for this method is its reach. The service is a global powerhouse available in countless regions worldwide. Some of these include Greece, the Netherlands, Mexico, the US, Turkey, Switzerland, Germany, and Canada!
Paysafecard has a few more surprises up its sleeve. When most people talk about this solution, they're referring to the prepaid card. While this option is the most popular service the brand currently offers, it also has two more Paysafecard options that users can go for. These include a digital payment service that works similarly to an eWallet and a bank card service in collaboration with another banking powerhouse – MasterCard. As you can imagine, these services have different perks, giving users various options within the same payment service family.
Discover is a US-based payment solution launched in 1986 by the company Discover Financial Services. For those unaware of the competitiveness within the banking sphere, it might seem like this service debuted pretty early, at an opportune time. Unfortunately for the credit card, massive bank cards like VISA, American Express, and MasterCard had already dominated the space, making it hard for up-and-comers to amass a solid user base. Thankfully, Discover managed to win over a crowd of over 5 million global users by presenting an offer that's hard to refuse.
You're probably questioning how this credit card outwitted the competition and spread throughout the US, Europe, and beyond, transforming dedicated bank card users into Discover fanatics. The answer to this is simple. The service turned its biggest disadvantage into a plus, adding excellent perks that other bank card brands didn't have. Of course, these came on top of the usual security, convenience, and reliability of using a credit card. The unique perks we're talking about include cashback, no annual fees, and no need for users to set up an account with the service.
These few pros can be pretty beneficial to any Discover user, but they have a special place in the heart of online gambling fans. It's not hard to see that some of these perks were practically made to fit the casino world. They complement unique online casino features perfectly, making it easier for players to enjoy gameplay with seemingly boosted odds. The lack of a user account allows players to deposit and play in seconds, the cashback extends their potential playtime, and the lack of annual fees gives them less to worry about as they enjoy premium titles at their chosen operator.
There's one more thing to cover when Discover is in question, and that's the method's top-tier security. While the service has all of the standard bank card safeguards to keep players protected, it also uses a unique form of tracking. All partnering Discover brands have a unique merchant code. This code is attached to every transaction, making it easy to follow wherever it goes! While this feature is great addition now, it used to be a big con for US players. Banks used these codes to track casino transactions and stop them in their tracks. The reason for this was the strict gambling laws in the region back then. Since these regulations are now much different, this is no longer an issue.
Getting Started with the Two Methods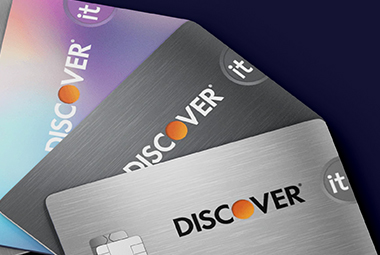 The first method we'll explore in this section is Paysafecard. As we've already mentioned, this method offers three different payment solutions to cover more ground. The selection is diverse, giving you more opportunities to find a better fit within the service. Of course, it also makes things a bit more complicated, as each separate solution comes with a unique getting started process.
The first Paysafecard option we'll dive into is the classic prepaid card. This is the most popular option of the three, so users are likely interested in it the most. Getting started with this prepaid card is easy. The first way to obtain one is by visiting a local reseller and buying one. That's all there is to it! The one thing we should note here is the locator tool on the method's official website. If you're having trouble finding a store that carries these cards, it will point you in the right direction. You can also buy a prepaid card online at various verified shops.
It's worth mentioning that these cards are as convenient as it gets. They come in denominations of $10, $30, $50, $100, $150, and $250, giving you a range of options when funding your casino account. They also support many popular currencies! These include the US dollar, Canadian dollar, euro, UK pound, and others. Another thing to note is the 16-digit pin assigned to every card. It functions as an additional layer of security, and it's an essential part of every transaction. Make sure to keep it safe and out of sight.
The other Paysafecard option we'll look at is the Paysafe MasterCard. As you can probably tell by the name, this traditional bank card is the result of a collaboration between two powerhouses in the banking field. It functions just the same as any other bank card, and it's even issued in the same manner. To get your hands on this card, you'll need to visit a bank that supports these options. Head inside and apply for the card. Once you do, you'll need to fill out some required forms and verify your identity  That's pretty much it! Your card should be ready in a few days, and you can pick it up on location or have it delivered.
The final product in the Paysafecard brand of financial solutions is the MyPaysafecard option. This option is the most modern of the bunch. It operates as an eWallet, offering incredible convenience and unbeatable perks. To get started with this service, you'll need to sign up for an account and proceed to fund it. Both steps are pretty easy, but they can be a bit time-consuming. The good news, you can fund your account with debit cards, credit cards, bank transfers, and tons of other popular payment methods!
Discover is a credit card with a few nice add-ons, so the getting-started process for the method doesn't differ much from getting a bank card. Thankfully, there is one thing that makes the process tons more convenient, and it's the online element. Discover has a separate network for issuing cards, so players don't have to bother with a bank visit to apply for one. They can start the process online and be done within minutes! Before doing so, we recommend learning more about the various card options the service offers. While they're similar, they have some unique traits depending on the demographic they're targeting.
Once you pick a Discover credit card option that strikes your fancy, you can proceed to apply for it on the website. From this point on, the process is practically the same as getting a credit card. First, users will be prompted to fill out forms with their info. Since this is a credit card application, some of the questions may be more personal than expected. The second part of the process is identity verification. To do this, users will need to submit a valid photo ID. That's about it. Once the documents are submitted, the team at Discover will look them over and respond promptly.
Using Paysafecard and Discover in Online Casinos
Paysafecard and Discover are two of the most popular online casino payment options available, and as such, they're accepted in hundreds of online gambling venues globally. You should have no trouble finding a fun and reputable casino after exploring some of your options. Once you find a casino that matches your taste, you can proceed to the next part – depositing.
As you know, Paysafecard comes with three different services. Since all of their depositing instructions are unique, we'll explore them separately. The first one we'll take a look at is the classic prepaid card. Here's what you need to do to start:
Visit the operator's Payments/Banking/Cashier page
Search for the Paysafe logo among the other payment options
Choose the prepaid card option and enter the required 16-digit code
Confirm the transaction and wait a bit for the money to arrive.
The second Paysafecard option on the list is the MyPaysafecard service. Here's how to start:
Visit the casino's Payments/Banking/Cashier page
Find the Paysafe logo on the list of supported payment options
Enter the required account information
Enter the amount you want to deposit
Proceed with the transfer and wait for the money to arrive on your balance.
The final service is the Paysafe MasterCard collaboration. Since this is pretty much a traditional bank card, the process is identical to depositing with a competing brand. Here's how to do it:
Visit the casino's Payments/Banking/Cashier page. 
Look for the MasterCard logo on the list of accepted methods and click or tap on it. 
In the new window, enter the card's number, expiry date, and the CCV2 number, if needed, and specify your name as the cardholder. 
Specify the amount of money you wish to deposit.
Accept the transaction, and the money will arrive on your account balance instantly.
Depositing with Paysafecard might be relatively easy, no matter which of the three services you choose, but things are much different with withdrawing. Here, we'll focus on the most popular option of the bunch, as it's the one most players currently use, or will be using. The classic prepaid card from the service doesn't have a withdrawal option. Naturally, this is a massive blow. Thankfully, the other two options do offer one. Still, having to work with two different Paysafecard options is a hassle not many are willing to go for.
If you're one of the many users that have decided to go for Discover, here's how to start depositing:
Choose the "Deposit with Credit/Debit Card" option.
From the list of offered credit/debit cards, select Discover as your deposit option. 
Enter the card information requested on the screen.
Enter the 3-digit verification code provided by Discover. 
Specify how much you wish to deposit and confirm the transaction. 
In an instant, the funds will arrive on your balance!
We have some excellent news. The process of withdrawing with Discover is just as easy as depositing! It's practically the same steps, with a few minor changes that feel intuitive. Now, on to the bad news. Processing times are an area where the service is lacking. They're very slow, taking between five to seven days for a transaction to go through. Knowing this, it's safe to say that this service isn't the best option for those lacking patience.
Unfortunately, we have more bad news. As you might already know, countries like the UK and Germany have imposed a ban on credit cards for gambling-related purposes. Since Discover fits the bill, it's impossible to use this service within these countries or in online casinos in the regions.
Advantages and Disadvantages
We've been pretty exhaustive with our coverage of Paysafecard and Discover, so you should be close to a decision on which method is the right fit for you by this point. If you're still deciding, we've compiled a summary of their biggest pros and cons to make that decision easier.
Paysafecard is undoubtedly one of the most diverse services out there. It offers three different payment options, all of which carry unique pros to put users ahead. Generally, security, convenience, and anonymity are the common trends among these options. They're all top of the line, making the service an excellent pick. Availability is another big perk of using the solution. Paysafe is a massive global brand, so it's available in more online casinos than you'd generally expect from competitors. The cons with this brand come from its most popular service – the prepaid card. Unfortunately, it doesn't offer withdrawals, which prompts users to search for alternative options.
Players might be surprised by the similarities between Discover's situation and the previous method. Like Paysafecard, this service offers unparalleled security and high levels of convenience. Thankfully, it also has a few other perks that make it memorable. Of course, we're talking about the cashback, lack of annual fees, and lack of need for a user account. These make it a force to be reckoned with, especially when online gambling is in question. Naturally, Discover's biggest flaw shouldn't be overlooked. The service has insanely slow withdrawal processing times, making it a nightmare for anyone that needs quick cashouts.
All in all, both of these services have plenty to offer, whether you're in the online gambling scene or not. They're excellent options with perks that anyone can take advantage of. Choosing the right one for you might take some time, but once you do, we don't doubt you'll be happy with the results going further.
Payment Methods Comparison
Payment methods name
Paysafecard
Discover
Available accounts
1 account
1 account
Available currencies
USD, ARS, AUD, BGN, CAD, CHF, DKK, GBP, HRK, HUF, LVL, NOK, MXN, NZD, PEN, PLN, MDL
n/a
Account management fees
From the 13th Month, a monthly fee of 5 GBP will be deducted from the paysafecard account if the customer has not carried out any transactions in the paysafecard account within 12 months.
free
Account unused
5 GBP per month
n/a
Exchange fees (FX)
3%
n/a
p2p Money transfer
Send money p2p
Both the use of paysafecard prepaid codes and payment using the paysafecard account are basically free
n/a
Receive money p2p
Both the use of paysafecard prepaid codes and payment using the paysafecard account are basically free
n/a
Deposit fees
Bank transfer
4 %
n/a
Instant bank transfer
4%
n/a
Credit card
4%
n/a
Withdraw fees
Bank transfer
6 GBP
n/a
Prepaid card at the ATM
3% (min. 3 GBP)
n/a
To merchant site
free
n/a
Cashback and promotions
Additional bonus programs
n/a
Yes
PrePaid card
paysafecard Mastercard
n/a
Fee to order
8 GBP annual
n/a
Membership
3 GBP from 7th month
n/a
Costs for cash withdrawals at the ATM
3% (min. 3 GBP)
n/a
Costs at points of sale
The transaction fee is a customer fee which can be charged by individual pre-defined retailers and which must be declared.
n/a
New prepaid card
4 GBP
n/a
Cash withdrawal at ATM limits/24h
400 GBP
n/a
Points of sale limits/24h
1,500 GBP
n/a
Delivery time
4 to 20 working days
n/a
Available currencies
USD, ARS, AUD, BGN, CAD, CHF, DKK, GBP, HRK, HUF, LVL, NOK, MXN, NZD, PEN, PLN, MDL
n/a
Two factor authentication
3D Secure
n/a
Money-back guarantee in case of fraud
n/a
Yes
Link to terms & conditions
https://www.paysafecard.com/en/terms-and-conditions/
https://www.discover.com/online-banking/terms-of-use/
No casinos support both Paysafecard & Discover, click Paysafecard or Discover to show casinos that just support that method.