The online gambling world is getting more popular by the day, and thanks to payment options like Paysafecard and Skrill, people have much easier access than they once did. These services are some of the most widespread payment solutions available, and it's not just because of their convenience. There are plenty of perks to using these services. From speedy transactions to high-end security, users are treated to a host of advantages that are bound to make transacting feel easy. Naturally, things aren't always positive, even with popular options like these. They do have a few flaws users should look out for, even if they're not too prominent. In any case, these solutions are likely on your mind if you're considering an online gambling venture. To help you decide if they're a good choice, we'll be answering the question – Why use Paysafecard or Skrill across online casinos?
About Paysafecard and Skrill
Paysafecard and Skrill might not look like they have much in common, but these services are more similar than you think. It's best to start with their most prominent similarities – their shared traits. Although the former of these methods is a prepaid card and the latter is an eWallet, they offer similar advantages to satisfy users. Among other things, these include excellent security, unparalleled convenience, and anonymity. These traits are a big part of what makes them tick, so it's best not to discredit them, even if some seem trivial.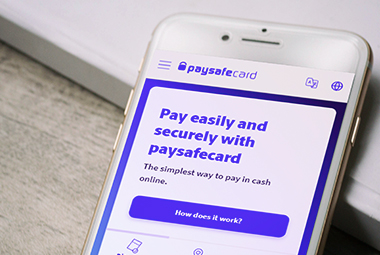 The similarities between these services go far beyond their shared traits. Those without an interest in the history of these methods likely had no idea they come from the same company! Paysafecard and Skrill are run by the popular financial firm Paysafe Group. They were released only a year apart, giving them a chance to grow and learn together in the competitive financial services market. Surprisingly enough, they were joined by another successful payment method developed by the company – Neteller! All three solutions saw incredible success early on, and much of it was due to their shared network. They had the opportunity to learn from each other, implementing what works across the board and discarding traits that held them back.
Something else these two services share is a similar history. Paysafecard and Skrill debuted in the early 2000s. Since they are a prepaid card service and an eWallet, they were considered relatively modern solutions without much competition. At around this time, online shopping had become a booming trend that millions developed an interest in. While this was undoubtedly an exciting time, it also had many downsides. Mainly, the internet full of scams, and online shoppers often had their banking details compromised or stolen when using traditional banking methods. You can probably see where this is going. Since there weren't many other similar options around, Paysafecard and Skrill became go-to choices for online shopping! Unlike traditional services, they offered heightened anonymity, ensuring users could shop freely without worry.
With that out of the way, it's time to look at these services separately. We'll start with Paysafecard. This method launched in the year 2000, and it quickly amassed a pretty big audience of loyal followers. The service grew immensely in a short period, spreading to countless locations worldwide. Among them were countries like Greece, Switzerland, the Netherlands, Turkey, Canada, the US, Mexico, and many others!
While Paysafecard is most popular for its prepaid card option, that's not all it has to offer. The payment method is separated into three different services, with the prepaid card leading the charge as the go-to choice. The other two services here include a digital banking solution and an old-school bank card. The digital banking solution, MyPaysafecard, functions similarly to an eWallet. Players can set up an account, fund it, and proceed to use it for various online transactions. The bank card option is the result of a partnership between Paysafe and MasterCard. It's essentially a branded bank card that users can pick up from various supported financial institutions. If you're looking for something sleek and modern, MyPaysafecard is an excellent choice. If you prefer a more traditional approach to banking, you might want to go with the Paysafe MasterCard product.
The next method we'll discuss is Skrill. This service is easily one of the most popular eWallets on the market. It dominates in over 100 worldwide locations, and with good reason! Unlike many other similar services, it fosters digital and physical payments. Naturally, this gives it a massive advantage when convenience is in question, making it a no-brainer for many users. The solution was released in 2001. While this might not mean much to most people, it's an indication of a well-established brand that's managed to stay at the top of the game for over two decades!
While we've already mentioned a few things about Skrill's history, it might benefit users to know about some of the recent updates. Of course, we're talking about its rewards program! Skrill has always rewarded loyalty, but its new and improved rewards program is something many fans can benefit from. Essentially, the scheme consists of several tiers. The higher you rank in these tiers, the better rewards you'll receive. While this might sound a bit complicated on paper, it couldn't be any easier in practice. To reach the higher tiers and experience perks like cash rewards and lower fees, all you have to do is use the service more frequently!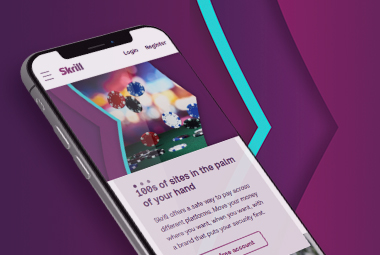 Lastly, we want to cover the influence of these services in the world of online gambling. Paysafecard and Skrill are incredibly prominent when online casinos come into play. Both are available in nearly 1,000 of these venues, respectively, making them excellent options for players wanting variety. Of course, that's not where the good news ends. Many of the casinos where these services are supported are top picks. They're some of the best options on the market, as they offer premium software, versatile gaming platforms, and excellent Customer Support!
Getting Started with the Two Solutions
As we've already mentioned a few times in this text, Paysafecard offers users several different banking options to choose from. Since they all come with unique getting-started processes, we'll explore them separately.
The first Paysafecard option we'll explore is the most popular of the bunch – the prepaid card. When people mention the name of this method, this is the option they're usually referring to. Since it's much more widespread than the other two options, it's also one of the easiest to obtain and start using! To get your hands on a prepaid card, all you have to do is find a reseller nearby and purchase one. This should be easy, as the service is supported by countless shops, online and offline. Something to remember before buying this card is that it comes in several different currencies and denominations. Generally, its denominations include $10, $50, $100, $150, and $250. This gives players an excellent range fit for different budgets. When currencies are in question, the method supports US dollars, Canadian dollars, UK pounds, and several cryptocurrency options.
The second Paysafe option we'll look at is the MyPaysafecard service. This service is the brand's equivalent of an eWallet, so the getting started process doesn't differ much from what you can expect with similar services. To start using it, you'll need to register an account through the service's webpage. Doing so should only take a few minutes, as all that's required is filling out a few forms with your details. Once your account is live, you'll need to fund it before proceeding further. You can do so through a bank card or several other traditional options.
The last option we'll go over is the Paysafe MasterCard. If you're looking for something more traditional, this service is the best of the Paysafe alternatives. Since this option is a regular old bank card, the getting-started process is the same as applying for any other credit or debit card. To get started, you'll need to visit a bank or other financial institution that supports it. Once there, you can start the application process by filling out a few forms. After you finish this step, you'll need to verify your identity with the clerk. To do this, you'll need to provide a valid photo ID document, such as a passport or driving license. The bank will review your application and start preparing your card as soon as possible. When it's finished, it will be delivered to you by mail or you will be contacted to pick it up.
Skrill is an eWallet, so the getting-started process with the service is pretty similar to what we went over with the MyPaysafecard option. The first part of the process is visiting the method's official webpage and clicking the register button. This should prompt a form to pop up, one that requires personal details like your address, phone number, email, etc. Players don't need to worry about sharing these private details. They're confidential and won't be shared with any third parties. After filling out the form, you'll need to verify your identity by submitting a copy of a photo ID document when prompted. Once this step is done, your account should be ready!
Now that you have an account with Skrill, you can proceed to one of the most important steps of using the service – funding it! We've got good news. The solution makes this part a breeze by offering a ton of options to choose from. You can top up your balance using MasterCard, VISA, JCB, Diners Club, American Express, Bank Transfer, Rapid Transfer, Trustly, Paysafecard, and many more! Unfortunately, there is a downside here you should be aware of. Each of these methods incurs a fee, with some of the more traditional options like bank cards charging an additional provider fee. These fees are pretty reasonable, but they can still be a pain.
Using Paysafecard and Skrill Across Online Casinos
Paysafecard and Skrill are easily two of the most widespread banking options in the online gambling world. Both are available in just under 1,000 online casinos, making it easy for players to find a venue that fits their needs. While options aren't an issue when using these methods, it's still a good idea to ensure the venues you visit are respectable. Before setting up an account with a casino, we suggest checking out its licensing information and reading up on expert reviews.
Depositing with Paysafecard is a pretty laidback ordeal, but it does differ for each of the options it offers. Since you'll encounter a unique depositing process for each of them, it's best to look at them separately, starting with the Paysafe MasterCard option:
Visit the casino's Payments/Banking/Cashier page. 
Look for the MasterCard logo on the list of accepted methods and click or tap on it. 
In the new window, enter the card's number, expiry date, and the CCV2 number, if needed, and specify your name as the cardholder. 
Specify the amount of money you'd like to deposit.
Accept the transaction, and the money will arrive on your balance right away.
The second Paysafe option you can deposit with is the MyPaysafecard service. Here's how to do so:
Visit the operator's Payments/Banking/Cashier page
Find the Paysafe logo on the list of supported payment options
Enter the required account information
Enter the amount you wish to deposit
Proceed with the transfer and wait for the money to arrive on your balance.
Finally, you can deposit with the Paysafe prepaid card option. Here are the steps you'll need to follow to do so:
Check out the operator's Payments/Banking/Cashier page
Search for the Paysafe logo among the other payment options
Choose the prepaid card option and enter the required 16-digit code
Confirm the transaction and wait for the money to arrive.
Withdrawals with Paysafecard are one of the biggest downsides to using the service. While they're available through the MyPaysafecard and Paysafe MasterCard options, they're impossible to do through the classic prepaid card. Since this option is the one most people go for, this can be a massive downer.
If you've decided to go for Skrill as your preferred online casino deposit method, here's how to proceed:
Visit the casino's Cashier/Payments/Banking page and look for Skrill's logo.
Press it, and a new window will appear.
Log into your eWallet account using your credentials.
Specify how much you'd want to fund your balance, and confirm the transaction.
The money should appear on your balance instantly.
Withdrawing through Skrill is one of the easiest things you can do. The process is practically the same as depositing, so you can follow the steps listed above, with a few intuitive changes. Things get even better when processing speeds come into play. This service has one of the best processing times you'll encounter. Most withdrawals take about 24 hours, with the maximum waiting time extending to three days. In any case, these waiting times are much shorter than what you'll experience with competitors.
Advantages and Disadvantages
Paysafecard and Skrill are two of the best payment methods available to online gambling fans. Furthermore, they share tons of similarities, despite being fundamentally different services. While this gives them an edge and puts them ahead of the competition, it also makes it nearly impossible to choose one over the other! Up next, we'll explore the best and worst parts of their offers in detail to try and spot some deal-breaking differences.
With Paysafecard, players are privy to world-famous payment options available in online casinos everywhere. While the method's speed and anonymity are undoubtedly some of its best perks, what truly sets it apart is its offer of multiple payment options. Since players can choose between a bank card, prepaid card, and digital payment service, they have the privilege to pick an option that's most convenient to their situation. Of course, the service isn't perfect. The prepaid card, the most popular Paysafe option of the bunch, is sans withdrawals. If they want to use it for online casino transacting, they'll need to add a withdrawal alternative additionally.
Like the previous option we discussed, Skrill offers perks like top-notch security, speed, and ease of use. These give it a leg-up over most of the competition, making it one of the most sought-after methods around. Another big advantage this service has is its popularity in the online gambling space. Since it's available in nearly 1,000 online casinos, it offers users a plethora of choices that suit different playstyles. Unfortunately, the con to using this service is the fees. Players will encounter them every time they fund their eWallet, and what's worse, some options might incur additional charges!
Given how similar these services are, your decision is ultimately up to personal preference. Both are incredible picks for online gambling, but if some of their cons are a deal-breaker, then the other option of the two is likely your perfect match!
Payment Methods Comparison
Payment methods name
Paysafecard
Skrill
Available accounts
1 account
1 account (1;2;3;4 different currency accounts)
Available currencies
USD, ARS, AUD, BGN, CAD, CHF, DKK, GBP, HRK, HUF, LVL, NOK, MXN, NZD, PEN, PLN, MDL
AED, AUD, BGN, BHD, BRL, CAD, CHF, CLP, COP, CRC, CZK, DKK, EUR, GBP, HKD, HUF, ILS, INR, ISK, JOD, JPY, KRW, KWD, MAD, MEX, MYR, NOK, NZD, OMR, PEN, PLN, QAR, TND, TRY, RON, TWD, USD, ZAR, RSD, RUB, SAR, SEK, SGD, THB
One time signup bonus
n/a
15 USD Signup Bonus
Account management fees
From the 13th Month, a monthly fee of 5 GBP will be deducted from the paysafecard account if the customer has not carried out any transactions in the paysafecard account within 12 months.
free
Account unused
5 GBP per month
unused for 12 months: 1 EUR/month
Exchange fees (FX)
3%
3.99% (3.79%; 2.89%; 2.59%; 1.99%)
p2p Money transfer
Send money p2p
Both the use of paysafecard prepaid codes and payment using the paysafecard account are basically free
1.9%, max 20 EUR (1%, max 10 EUR for bronze; 1%, max 2 EUR for above)
Receive money p2p
Both the use of paysafecard prepaid codes and payment using the paysafecard account are basically free
free
Deposit fees
Bank transfer
4 %
free
Instant bank transfer
4%
free
Credit card
4%
1.90% (1.25%; free; free; free)
Withdraw fees
Bank transfer
6 GBP
3.95 EUR (3.95; free; free; free)
Cheque
n/a
3.50 EUR
Prepaid card at the ATM
3% (min. 3 GBP)
1.75% (1.75%; free; free; free)
To merchant site
free
free
Cashback and promotions
Promotions
n/a
up to 100 EUR Bonus by becoming Skrill VIP
PrePaid card
paysafecard Mastercard
Skrill PrePaid MasterCard
Fee to order
8 GBP annual
10 EUR (free)
Membership
3 GBP from 7th month
n/a
Costs for cash withdrawals at the ATM
3% (min. 3 GBP)
n/a
Costs at points of sale
The transaction fee is a customer fee which can be charged by individual pre-defined retailers and which must be declared.
free
Online bank statement
n/a
free
New PIN
n/a
free
New prepaid card
4 GBP
10 EUR (free)
Cash withdrawal at ATM limits/24h
400 GBP
250 EUR (750;1,500; 3,000; 5,000)
Points of sale limits/24h
1,500 GBP
1,000 EUR (3,000; 3,000; 5,000; 5,000)
Delivery time
4 to 20 working days
5-10 business days
Available currencies
USD, ARS, AUD, BGN, CAD, CHF, DKK, GBP, HRK, HUF, LVL, NOK, MXN, NZD, PEN, PLN, MDL
EUR, USD, GBP, PLN
Validation
n/a
3 years
Two factor authentication
3D Secure
Skrill Two-step Authentication
Fee to order
n/a
free app
Delivery time
n/a
right after app installation is completed
Money-back guarantee in case of fraud
n/a
for all Skrill customers using the 2-step-authentication
Link to terms & conditions
https://www.paysafecard.com/en/terms-and-conditions/
https://www.skrill.com/en/footer/terms-conditions/skrillaccounttermsofuse/
No casinos support both Paysafecard & Skrill, click Paysafecard or Skrill to show casinos that just support that method.