Players Rewards Card vs. Skrill
Running into Players Rewards Card and Skrill is bound to happen sooner or later in the online gambling scene. These are two of the most sought-after payment options in the field, and despite some of their more drastic differences, they both have similar offers on deck. At their core, these services are eWallets that aim to foster quick and convenient transactions for their users. They're incredibly successful in this goal, which is where much of their success originates from. Of course, these traits might not seem like they're enough to garner the kind of reach these solutions have. There's plenty more to look forward to with these services, and in this text, we'll dive deeper into what makes them so good by answering one big question. Why use Players Rewards Card or Skrill for online casino transactions?
About Players Rewards Card and Skrill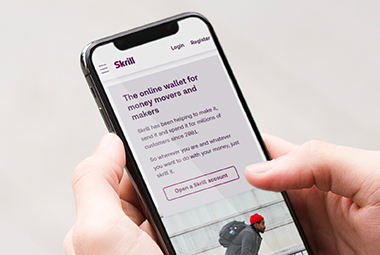 It's not hard to see that Players Rewards Card and Skrill share many common traits. The former of the two is a multi-faceted solution that offers an eWallet and a prepaid card. Both options are used frequently, but the eWallet is what people turn to the most, especially when gambling online. We're sure you already know this, but Skrill is an eWallet too. It's one of the leading eWallets worldwide, making it a fierce competitor to watch for.
The first option we'll explore is Players Rewards Card. The name of this service already has some implications, and if you've assumed a few things about the service based on it, your assumptions are likely correct! This service was created by online gambling fans to serve this specific part of the population. It was put together by gambling industry professionals and it aims to provide an enhanced online gambling experience for any fan of online casinos, sports betting, Poker, and even Bingo! Naturally, its orientation toward the online gaming field means the service has an excellent offer consisting of a few special perks.
We won't keep you guessing about the special perks of using Players Rewards Card, but you might find some of them hard to believe. First, online casino fans can rejoice, as one of the biggest pros of using this service comes from depositing in these venues. For every eligible deposit made using the service, you'll receive a 10% Deposit Match Bonus! For example, if you deposit $50, you'll receive an extra $5 bonus to play through. This should already turn many heads, but it's not where the good times end. Loyalty rewards are a core part of the experience. The more you use this service as your primary banking option, the more you'll benefit in various ways. Lastly, players using this method get to enjoy exclusive bonuses and promotions at select venues. These premium offers can be incredibly beneficial, so keep an eye out for them!
We're sure your head is probably still spinning after that exciting list of benefits, so we'll try to ground you with something you might have seen coming. While Players Rewards Card is full of excellent perks, its availability is limited. The payment option is only available at about 20 online gambling  venues, including online casinos, sportsbooks, and Bingo sites. The more appropriate way to describe this side of the service is exclusive. The payment method has a carefully crafted selection process, and it's very particular about the venues it partners with. Because of this, you can expect the operators on the approved list to be top-tier!
It's easy to see that while the number of accessible sites through Players Rewards Card is small, these options are high-quality venues that don't disappoint. While this is excellent news, we do have some bad news ahead. If you're itching to give this service a shot, you might be sorely disappointed to learn that it's exclusively available in the US and Australia. The payment method doesn't have a global reach, which is a massive letdown for tons of interested parties. 
The other method we'll discuss here is Skrill. We don't doubt you've heard of this service before. It's one of the most popular banking solutions around, making it a top pick for countless online gambling fans. Of course, this doesn't mean it's limited to the field. This service is a global powerhouse that's become a staple in multiple areas of life. Thanks to its ability to foster online and physical payments alike, it's used regularly for all kinds of purposes. This shouldn't come as a surprise given its time on the market. The payment method has been around since 2001, giving it more than enough time to grow into the behemoth it is today.
To learn more about the history of this service, it's a good idea to look at the company behind it – the Paysafe Group. This massive company is known for launching several successful payment solutions. Other than Skrill, it also released Paysafecard and Neteller at around the same time! Like the focus of this text, these services have made it big. They're easily recognizable in nearly all parts of the world, and they're known for their excellent offers. Since the start, the company behind these three methods has used its experiences wisely. It's learned what works and what doesn't when banking is in question, applying this knowledge to better the individual offers of each service!
Of course, this isn't the only reason for this method's success. Timing played a big part in getting Skrill to where it is today. As we mentioned, the service was launched in 2001. The internet had become a fixture in every household at this time, and online shopping had become the trendy thing to try. Of course, the internet wasn't nearly as safe as today. Online shopping often led to theft, and even worse, theft of private user information through your payment option. Since Skrill granted users anonymity, it was the perfect choice for this activity. Sure, losing a few bucks to a shady sale was still a possibility, but since the service didn't share any private user or banking information with sellers, your data was safe.
Skrill's current success is owed to plenty of other features. Among them, speed, safety, and convenience take the cake. Of course, some of its lesser-known additions also give it a nice boost. Many might not know about the service, but it hosts a rewards program! The loyalty scheme with this service consists of four tiers – Bronze, Silver, Gold, and Diamond. To put it simply, the more you use your card, the higher your tier will be. Naturally, each tier has a unique set of perks, which can include excellent benefits like lower fees!
Finally, we'd like to briefly go over Skrill's success in the online gambling space. It's safe to say that the service is a staple in the field. It is used by a massive chunk of online gambling fans, and it's a viable option in nearly 1,000 different online casinos! This number might be impressive, but what might impress players more is the quality of some of these operators. These platforms take their offers seriously. They curate fine selections of premium games, boast rewarding promotions and bonuses, and regularly update their overall offers.
Getting Started with the Two Payment Methods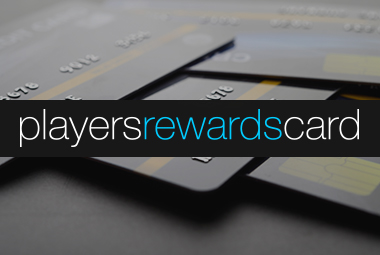 There's nothing hard about getting started with Players Rewards Card. The process is online, and it's as simple as possible to up the convenience of using the service. To get things underway, you should head to the method's website and start the registration process for your eWallet. Here, you'll need to fill out a form with your personal information, such as email, phone number, address, etc. Double-check that the info is correct and submit it. The next step is verifying your account, which is done through email. Open your inbox, confirm the verification, and you're done! Your eWallet account is now live and ready to use.
We have even more good news regarding this method. If you also want to get the Players Rewards Card prepaid card, you needn't worry. Since the service already has your info on deck, all you need is to request a card, and the support team will do all the work for you. It shouldn't be too long before your card is ready. It usually arrives within a week, which is about the same time it takes for bank cards to be issued. Your card will arrive in an envelope along with some crucial information needed to use it.
Getting started with this service might be easy, but there's one thing you should learn more about before you can use it. Your Players Rewards Card account is made up of two parts. These are the Real Money Account and the Rewards Money Account. The former of the twwo is like any other standard account. It stores all of the real money you'll be using through the service, and it operates as any other account would. To use it, you'll need to fund it with a viable payment method first. The Rewards Money Account is a feature you won't find with other services. This account comes pre-loaded with bonus funds that you can start using right away, and it's used to store all the reward funds you earn along the way.
Getting started with Skrill isn't too different from the previous method. The entire ordeal consists of two steps, which shouldn't take most users long to complete. The first step is filling out some forms after clicking the register button on the service's official webpage. These forms might require some personal info, but don't worry, it's kept strictly confidential. The second part is identity verification. To complete this step, users need to submit a valid photo ID. If you're not sure what your options are, a passport, driving license, or government issued-ID work just fine.
Your Skrill account should be up and ready, but before you can actively use it, you'll need to load it with some money. The good news here is that the service offers plenty of viable payment options you can use to fund your account. These include VISA, AmEx, JCB, MasterCard, Diners Club, Bank Transfer, Rapid Transfer, Paysafecard, Trustly, and more. The bad news, is you're subjected to a fee no matter which method you choose. In the case of bank cards, you might even experience an additional "cash advance" fee from your provider.
Using Players Rewards Card and Skrill Across Online Casinos
You should have no trouble using these methods in the online gambling space. With Players Rewards Card, you're limited to about 20 gambling sites. Thankfully, they're premium options thoroughly vetted by the service itself. With Skrill, your options are almost limitless! You have nearly 1,000 online gambling venues to choose from, including some of the top sites on the market. Give them a browse and choose the one that works best in your favor.
If you've landed on Players Rewards Card as your primary online casino deposit method, here's how to proceed:
Head over to the casino's Payment Methods/Cashier/Banking page.
Choose Players Rewards Card from the list of available solutions and click or tap on it. 
Decide whether you'd want to deposit with your card, your Real Money, or your Rewards Money account. 
Log into your account to get access to your Real Money/Rewards Money account. 
Enter the amount you'd like to deposit. 
If using the prepaid card, enter the card details, as required. 
Confirm the transaction, and the money will immediately arrive in your account. 
Withdrawing with Players Rewards Cards isn't only available, but it's easy to do. The process isn't too different from depositing. You'll need to submit a withdrawal request, enter the amount your want to cash out, and wait a while for the funds to arrive. We've already gone over this, but we'll mention it again just in case. The money you request via withdrawals will arrive in your Real Money Account. If you win bonus cash via a promo, that money will go towards your Rewards Money Account.
If you prefer Skrill as your go-to online casino deposit method, here's how to proceed:
Visit the casino's Cashier/Payments/Banking page and look for Skrill's logo.
Press it, and a new window will appear.
Log into your eWallet account using your credentials.
Specify how much you'd want to fund your balance, and confirm the transaction.
The money should appear on your balance instantly.
Withdrawing through Skrill is incredibly easy. Essentially, the process is no different from depositing. The one change appears in step 4 of those listed above, where players need to specify how much they want to withdraw. Thankfully, we have more good news about withdrawing through this service. The solution has short processing times! Generally, it should take about 24hours for your money to arrive on your balance. While the waiting time can extend up to three days, this rarely happens. 
Advantages and Disadvantages
While many of the processes throughout this text have been marked as easy, one thing that isn't easy is deciding which of these payment methods to use going forward. Both are armed with excellent perks, so choosing one over the other involves going over many fine details that can affect your personal experience in the online gambling space. To help make your decision easier, we'll briefly lay out the biggest pros and cons of these solutions down below.
Players Rewards Card offers tons of excellent perks. It has fast processing times, and top-tier security, and it's easy to use, even for complete newbies. Of course, these traits aren't what gives it an edge in the online gambling space. The service is best known for its unique perks aimed at online gamblers. These include exclusive bonuses and loyalty rewards that are unmatched by any other service of its kind! Unfortunately, exclusivity is also this method's biggest con. Not only is the service limited to a select few venues, but it's only available to players in Australia and the USA.
Skrill shares many similarities with the previous option. It offers users quick processing times, excellent safety features, anonymity, and much more. These perks are a part of why the service is so beloved, but its true strength lies in its availability! The solution is a global powerhouse found in nearly 1,000 online casinos. Players are privy to countless options with this service, so they're free to choose from a massive pool of venues that might suit their playstyles to a T. The biggest con of using this service is the fees. They might not be extravagant, but they're unavoidable.
We're sure that we've given you enough information about these services to help you decide which one works best in your favor. Whatever the case may be, it's good to remember that both are some of the top options in the online gambling space! Players Rewards Card or Skrill, we don't doubt your experience will be enjoyable with either one. 
Payment Methods Comparison
Payment methods name
Players Rewards Card
Skrill
Available accounts
1 account
1 account (1;2;3;4 different currency accounts)
Available currencies
USD, AUD
41
One time signup bonus
n/a
15 USD Signup Bonus
Account management fees
free
free
Account unused
n/a
unused for 12 months: 1 EUR/month
Exchange fees (FX)
n/a
3.99% (3.79%; 2.89%; 2.59%; 1.99%)
p2p Money transfer
Send money p2p
n/a
1.9%, max 20 EUR (1%, max 10 EUR for bronze; 1%, max 2 EUR for above)
Receive money p2p
n/a
free
Deposit fees
Bank transfer
n/a
free
Instant bank transfer
n/a
free
Credit card
free
1.90% (1.25%; free; free; free)
Withdraw fees
Bank transfer
n/a
3.95 EUR (3.95; free; free; free)
Cheque
n/a
3.50 EUR
Prepaid card at the ATM
n/a
1.75% (1.75%; free; free; free)
To merchant site
n/a
free
Cashback and promotions
Promotions
10% Top-Up Match Bonus
up to 100 EUR Bonus by becoming Skrill VIP
PrePaid card
n/a
Skrill PrePaid MasterCard
Fee to order
n/a
10 EUR (free)
Costs at points of sale
n/a
free
Online bank statement
n/a
free
New PIN
n/a
free
New prepaid card
n/a
10 EUR (free)
Cash withdrawal at ATM limits/24h
n/a
250 EUR (750;1,500; 3,000; 5,000)
Points of sale limits/24h
n/a
1,000 EUR (3,000; 3,000; 5,000; 5,000)
Delivery time
n/a
5-10 business days
Available currencies
n/a
EUR, USD, GBP, PLN
Validation
n/a
3 years
Two factor authentication
n/a
Skrill Two-step Authentication
Fee to order
n/a
free app
Delivery time
n/a
right after app installation is completed
Money-back guarantee in case of fraud
n/a
for all Skrill customers using the 2-step-authentication
Link to terms & conditions
https://www.playersrewardscard.com/terms-and-conditions
https://www.skrill.com/en/footer/terms-conditions/skrillaccounttermsofuse/
No casinos support both Players Rewards Card & Skrill, click Players Rewards Card or Skrill to show casinos that just support that method.