If you've made rounds in the online casino scene before, you've likely heard of payment options like UPayCard and Discover. These services are renowned in this growing market, as they offer online gambling fans a safe and easy way to transact at their favorite venues. There's plenty to look forward to with both of these options, despite their differences. While one boasts a prepaid card and eWallet service, the other is a modern credit card with fun add-ons. Still, their focus on providing a convenient and secure way to transact gives them a common goal they never fail to meet. Both of these popular payment options do an amazing job when online casino gameplay is in question, but looking at the bigger picture, they aren't the only ones. There are countless other payment methods with similar offers, which begs the question – Why use UPayCard or Discover in online casinos?
About UPayCard and Discover
UPayCard is a popular payment option in more than just the online gambling scene these days. It's best known for its prepaid card, which tends to cover tons of ground all over the globe. Right now, players can find this service in nearly every country that comes to mind. The few exceptions here are American Samoa, the USA, the Republic of Moldova, Angola, and Bahrain. The prepaid card isn't available in these few locations, and the chances of it expanding their way seem pretty slim at the moment.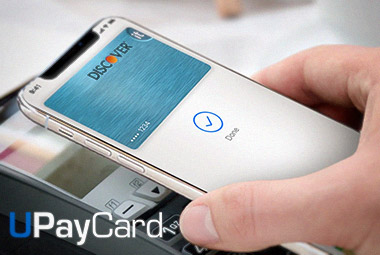 To learn more about UPayCard's beginnings, you don't need to look too far back. Despite its incredible popularity, the service is relatively new. It debuted in 2013, gaining tons of traction from the get-to and utilizing it to spread to as many locations as it can. If you're questioning why a new service made such a big boom in this modern age, the answer might surprise you. UPayCard was one of the first payment services to support fiat and digital currencies on its platform! Given the popularity of crypto itself, the service skyrocketed to fame as the obvious pick for all crypto enthusiasts.
Interestingly enough, UPayCard's quick rise to fame also garnered negative attention. When it launched, the method came with some hefty fees attached. Naturally, this garnered many responses from users that weren't happy. Thankfully, the service managed to turn things around. It acted quickly and listened to user feedback, lowering its fees to a reasonable rate. This strengthened their relationship with the service, as they saw the genuine care it showed for them and its willingness to improve.
We've already covered some of the payment method's history, but we haven't mentioned one of its most important traits. UPayCard doesn't just offer a prepaid card service. While it is the more popular choice, it also has an eWallet to give users more options! The pros of this should be pretty obvious. With both services, users gain a much higher level of anonymity to keep them safe in the often shady corners of the online gambling world. Coupled with the speed and availability it has, the service is a fan favorite for many online casino enthusiasts.
The last thing we'll mention about UPayCard will likely quell some of your worries regarding the method's currency conversion fees. As we said, this service was among the first to cover fiat currencies and cryptocurrencies alike. It's built up quite a repertoire of supported currencies over the years, including the British pound, Australian dollar, Canadian dollar, Swedish krona, Bitcoin, Bitcoin Cash, Ripple, Litecoin, Ethereum, and many more! Since most of the world's popular currencies are accepted on the platform, you likely won't have to deal with conversion fees at all!
The other payment method we'll be discussing here is Discover. This credit card service was released in 1986 by a pretty well-known US-based company, Discover Financial Services. While 1986 makes it seem like Discover had a head-start on many other payment options, that's not exactly the case. The service came out much later than its direct competition. Bank cards like VISA, AmEx, and MasterCard were already massive players, so it was harder for the service to step up and start building a player base. Of course, it did so despite this, managing to amass around 5 million global users!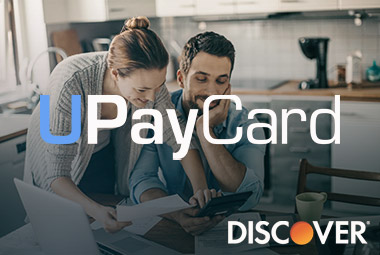 It's easy to assume that Discover started its journey locally in the US. Of course, once it started gaining traction there, it wasn't long before interest in Europe and other regions followed suit. One of the most impressive things about the growth of the service is that many of its users were inclined to switch over to it from other similar options. Naturally, it's not hard to see why. On top of typical perks like safety and convenience, the method offers a few special pros that are pretty unique. These include no annual fees, noneed for a user account, and 5% cashback on all payments!
These perks tend to attract most people to the service, but they're especially popular for online gambling fans. As you can probably tell, these particular perks of Discover work incredibly well with the promotions and bonuses most online casinos offer. When combined in creative ways, users can extend their playtime and increase their chances of winning at their favorite games. This is just one of the many reasons the service is a smash-hit with gambling venues and players alike. As of right now, it's available in nearly 200 online casinos worldwide!
There's one last thing players should be aware of when using Discover, and that's the high-endsecurity the method provides. Discover Financial Services assigns a special merchant code for all of the partnering businesses it works with. Naturally, this makes tracking transactions a breeze, ensuring everything goes smoothly every time. This might be a huge perk these days, but it was a big con for US casino fans in the past. Back in the day, banks used these codes to identify online casino transactions and block them. This was mainly because of the gambling regulations in the region at the time. The good news is that they've changed drastically since then, so this is no longer a problem.
Getting Started with the Two Methods
Before we get into the nitty-gritty, players using UPayCard need to determine what their needs are. If you intend to use the service solely to make deposits, you should be content with the prepaid service. While a portion of users should be happy with this, most would likely prefer to use it for withdrawals too. If you happen to be in the latter group, opening an e-wallet account with the service is a good idea.
After making your choice, things aren't that hard. The first thing you'll need to do is visit the official UPayCard website. Click on the register button and start the process of creating an account. Here, you're required to enter some personal details and later proceed to verify your identity. These steps don't take much time, so you should be done within a few minutes. The main reason users undergo this level of scrutiny is due to the service's approval by the UK Financial Conduct Authority and compliance with the rules of the KYC. These steps might seem like a hassle, but they guarantee users are as safe as can be.
Your account is practically set up at this point, but there is one more thing you'll need to do before you can start using it. Of course, we're talking about funding your account. The good news here is that UPayCard supports a variety of options you can choose from. These include popular services like Skrill, Neteller, QIWI, Poli, and others! You can refresh your card balance through these methods and transact online with no obstructions.
The getting-started process with Discover is surprisingly similar to that of UPayCard. While you might be thinking a trip to the bank is necessary, we're happy to tell you that the entire process is fully digitized! You can apply for your credit card online and finish the process in just a few minutes. Of course, before we explain how that part plays out, we should note that users need to consider a few things prior. Since the service offers several different credit cards, it's a good idea to see what they offer and which one is the best fit for your individual needs. You can find all of the necessary information on these cards on the service's official webpage.
After choosing your perfect fit, you can continue the process on the same website. It consists of two steps, so you shouldn't have a hard time with either. The first one is filling out some forms with information about your financial situation and personal details. These details are needed to assess your eligibility, so they're 100% confidential. The second step is going through the identity verification process. Submit a valid photo ID document here, and you're done! The service will process the information and get back to you soon.
Using UPayCard and Discover to Deposit and Withdraw
UPayCard and Discover are popular picks in many online casinos. At the moment, you can find these services in over 100 online gambling venues, respectively. You've already seen how easy it is to set up an account with both methods. Now, you'll get a chance to experience the convenience they offer when online casino transactions are in question!
If you're going to be using UPayCard to deposit at a casino of your choice, here's how to proceed:
If UPayCard is your primary choice, here's how to start depositing with it:
Head over to the casino's Banking/Cashier page and find the UPayCard logo.
Click on the logo and enter your eWallet account credentials or the card's number, depending on whether you're using the one or the other service.
Proceed to enter the amount of money you'd like to deposit.
Confirm the transaction, and in an instant, the money will arrive on your balance soon.
We've already mentioned this, but withdrawals with the UPayCard prepaid card option arent available. Of course, the service's eWallet is there to help you get things in order. Sure, you might need to invest a bit more time into setting up this option, but it's more than worth it. It offers quick processing times, user-friendly online banking, and an easy way to keep you updated on your current finances.
If you've decided to go for Discover as your online casino deposit method, here's what to do:
Choose the "Deposit with Credit/Debit Card" option.
From the list of offered credit/debit cards, select Discover as your deposit option.
Enter the card information requested on the screen.
Enter the 3-digit verification code provided by Discover.
Specify how much you wish to deposit and confirm the transaction.
In an instant, the funds will arrive on your balance!
Discover withdrawals are available nearly everywhere, and they're pretty easy to do. The process is the same as depositing, with a few small changes in some of the steps. Unfortunately, withdrawals with the service come with a serious drawback. The processing time is 5-7 days, so players have to wait pretty long before their payout reaches their account. On top of this, Discover is affected by the credit card gambling ban active in the UK and Germany. While this isn't an issue for most people, players in these regions should be aware of that.
Advantages and Disadvantages
It's not hard to see that both of the services we've discussed in this text come with top-tier perks. Naturally, this makes it harder to choose one of them! Below, we'll go over their best and worst features again to help make your decision easier.
With UPayCard, players get an excellent set of perks from its prepaid card and eWallet. Both offer anonymity, they're lightning-quick, and they're incredibly convenient. Unfortunately, both come with downsides, albeit small. With the prepaid card, players can't withdraw. With the eWallet, they need to take additional time in the set-up process to open their accounts. On top of this, both are subject to fees.
Discover carries all of the perks traditional credit cards have. These include a reliable service, a convenient way to transact, and top-tier security. On top of this, it has a few exclusive perks that make it a gem for many casino fans. These include a lack of annual fees and cashback! While it's easy to get swept up in these benefits, it has one big downside players need to remember. The processing times for withdrawals are dramatically long, giving even the most patient of users a run for their money.
We can safely say that the pros outweigh the cons with both of these services. Naturally, this doesn't mean you should pick one of them blindly. Consider their offers carefully and choose the one better suited to your individual needs.
Payment Methods Comparison
Payment methods name
uPayCard
Discover
Available accounts
2 accounts (1 personal + 1 business account)
1 account
Available currencies
EUR, USD, JPY, GBP
n/a
One time signup bonus
free
n/a
Account management fees
free
free
Account unused
free
n/a
Exchange fees (FX)
3%
n/a
Deposit fees
Credit card
0.25 EUR +3.9%
n/a
Withdraw fees
Bank transfer
10-25 EUR
n/a
Cashback and promotions
Additional bonus programs
n/a
Yes
PrePaid card
UPayCard
n/a
Requirements to order
Personal Card and Business Card
n/a
Fee to order
free
n/a
Membership
2 EUR/month
n/a
Costs for cash withdrawals at the ATM
3.5 EUR
n/a
Online bank statement
free
n/a
Cash withdrawal at ATM limits/24h
900 EUR
n/a
Delivery time
up to 6 weeks
n/a
Available currencies
EUR, USD, JPY, GBP
n/a
Validation
36 months
n/a
Two factor authentication
3D Secure
n/a
Money-back guarantee in case of fraud
n/a
Yes
Link to terms & conditions
https://upaycard.com/about
https://www.discover.com/online-banking/terms-of-use/
No casinos support both uPayCard & Discover, click uPayCard or Discover to show casinos that just support that method.