It's not rare to see UPayCard and Skrill used in the online gambling space. These solutions are two of the most popular options in the field, and there's a pretty good reason for this. Generally, both services are well-established, reliable, and reputable, but more than this, they're easy to use, fast, and some of the safest options you'll find in the current market! Not to discredit their top-tier capabilities right after praising them, but these traits aren't unique to these methods. Sure, they're not as common as some would hope, but many other payment options boast similar offers. Naturally, this probably prompts a few thoughts that have you questioning the popularity of these services in particular. To narrow down why these solutions have reached the success they have, we'll answer one detailed question – Why use UPayCard or Skrill in online casinos?
About UPayCard and Skrill
UPayCard and Skrill share some similarities, but they're very different upon closer inspection. The first method is known for its popular prepaid card, while the second is an eWallet that takes one of the top spots worldwide as a leading payment option. Still, these services have more in common than you might think. Despite sharing traits like heightened anonymity and safety from the get-go, they also share a similar nature. The former of the two offers two different options. While its prepaid card is the more popular choice, it also has an eWallet with similar capabilities as the other method on this list. This evens the playing field, giving players plenty to look forward to.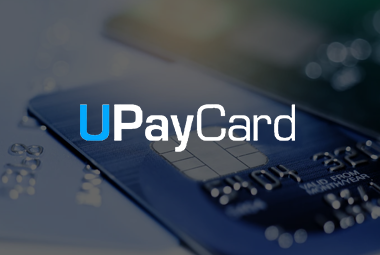 With that out of the way, it's time to explore what these services offer separately, starting with UPayCard. This payment option is mainly known for its prepaid card with an impressive worldwide reach. While these services tend to operate on a smaller scale, this one is a global powerhouse that has no intention of reaching as many locations as possible. There are very few exceptions in countries that don't support the prepaid card. These include Angola, the US, the Republic of Moldova, American Samoa, and Bahrain.
Despite being very well-established, UPayCard is a newer payment solution. It was released in 2013, which might surprise many users! The service has progressed significantly since its launch, leaving many to wonder what its secret to success is. Of course, the answer to this is much simpler than you might think. The payment method got ahead by bringing progressive ideas to life earlier than competitors. It's among the first options to support fiat and digital currencies alike since its launch, which was a much rarer feature than it is today. Crypto enthusiasts loved this, and many Regular Joes developed an interest in cryptocurrencies thanks to the ease of use and accessibility this service offered.
Interestingly enough, UPayCard has run into a few issues in its time on the market. Mainly, the service had to deal with some backlash for its hefty fees back when it was released. We'd like to note that this wasn't as serious as it might sound. Since prepaid payment options generally impose higher fees than most services, the fees it had attached weren't too out of the norm. Of course, users aired their distaste for them without much hesitation, and the service took this seriously. It listened to feedback, implemented changes, and ultimately came up with a solution that built trust, loyalty, and satisfaction among users.
Finally, we'll look at the service's popularity in online gambling. UPayCard might have a long way before it becomes an  online casino staple, but it's doing pretty well for itself given its short time on the market. This service is a viable option in many top-tier online gambling platforms, making it easy to find a reputable online casino you can have fun in. It's also available in a few smaller venues, so if you're looking for something a bit more niche, you'll likely spot a few interesting options! The main reason for the solution's quick spread in this field is its anonymity, but its crypto support also gives it an edge when crypto casinos come into play.
Skrill is a payment option most people have already heard of. The eWallet is one of the leading services in the category, offering excellent benefits and innovations that other similar services don't have. At the moment, the solution is one of the best-known payment methods worldwide, and with good reason. It's been around since 2001, establishing a massive user base that always has its back. On top of this, it supports physical and digital payments, making it one of the most convenient options one can go for these days!
To learn more about Skrill and how it got to where it is today, it's important to look at the company behind it. Skrill was launched by the Paysafe Group in the early 2000s. At around the same time, this service released two other popular payment solutions – Paysafecard and Neteller. They all managed to become smash-hits, amassing huge user bases that grew over time. With so many people behind them, these solutions had to grow fast and adapt to the changing times. Thankfully, that's what they did. The company behind them learned from each service and applied what worked well across all its products. As you can imagine, this propelled these services forward and gave them an edge over competitors.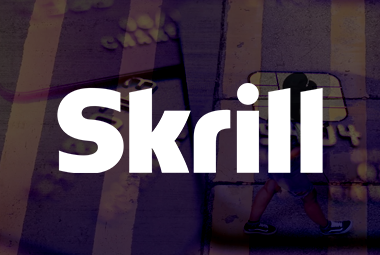 Today, Skrill is a top choice in over 100 territories, thanks to its speed, safety, and convenience. These traits are hugely beneficial at the moment, but when the service first launched, it was anonymity that put it on the map! The early 2000s were marked by an astronomical rise in online shopping. The trend grew quickly, and unfortunately, so did the many internet scams related to it. It was hard to make online purchases without putting your private information at risk, which is why Skrill was a breath of fresh air for many! Since it's an eWallet, the service doesn't share any private banking info. Naturally, this made it one of the best options one could choose to shop on the World Wide Web.
More recently, users can appreciate some of Skrill's loyalty-related perks. The service now boasts a rewards program that's bound to give you something to look forward to. The scheme consists of several different tiers, and as you can probably guess, the higher your tier, the better the rewards are! Thankfully, the service makes moving up the ranks easy. To reach the higher levels of the loyalty program, all you have to do is use the solution more frequently. By doing this, you can experience perks like lower fees and cash rewards.
Like with the previous method, we've saved the best for last. Skrill's popularity in the online gambling field is practically unmatched. The service is widespread here, granting users access to nearly 1,000 online gambling venues! These numbers are impressive, but what's even better is what some of these operators have to offer. Many of the casinos on this list are the best online gambling platforms around. They have top-tier content, excellent support, and impressive promos and bonuses that keep users coming back for more!
Getting Started with the Two Solutions
As we've already mentioned, UPayCard offers two separate services that might fit different players. If you're looking for a quick and easy way to deposit but already have a separate withdrawal option in mind, then the prepaid card is enough to get the job done. If you're looking for a more well-rounded solution that can process deposits and withdrawals alike, we suggest going for the eWallet option this brand offers.
After you decide which of these options is best for you, you can move forward with the getting-started process. First, you'll need to visit the service's official webpage and click on the register button. This part of the process shouldn't take too long but keep in mind that you might need to share personal data to set everything up. On top of this, you'll also need to verify your identity by providing a valid photo ID document. Don't worry, this will be kept 100% confidential. The service has strict policies in place as it's approved by UK's Financial Conduct Authority and complies with KYC rules.
Once you complete the previous steps, your account should be live and nearly ready to go. We say nearly because there's one more thing you'll need to do before using the service – fund your account! UPayCard gives users a chance to fund their accounts through several different means. A few viable methods they can use are Skrill, Neteller, QIWI, Poli, etc. Once your card is loaded, you're free to spend the money as you please!
The Skrill getting-started process isn't different than what we just explained about the previous method. It's online, and you can get it started by visiting the solution's official website and clicking on the sign-up button. As expected, this will prompt the registration process. It doesn't take much time to complete the whole ordeal. Since it only consists of two parts, most users will have everything ready in 15 minutes. The first part of the process includes filling out a form with personal info. This includes your email, phone number, address, etc. The second is identity verification. When you finish both, your account should go live!
The next step is the last thing you need to do before you're free to use your eWallet – fund it! Skrill is all about convenience, and you can see that sentiment applies here too. You can fund your eWallet through several popular methods. These include VISA, AmEx, MasterCard, Diners Club, JCB, bank transfer, Rapid Transfer, Trustly, and more! Unfortunately, there is some bad news about this process. Each time your fund your account, you incur a fee! Depending on the payment method you use, you might even get an additional charge from your provider.
Using UPayCard and Skrill in Online Casinos
It should be clear that UPayCard and Skrill are popular options in online casinos. They offer players access to countless top-tier gambling venues, even though the latter of the two leads by a few hundred. Since pinning down a casino shouldn't be too hard, it's best to focus on finding one that's higher quality. To do this, make sure the operator is licensed, reputable, and hosts top-tier content. You can do this by checking the casino's licensing information usually found at the bottom of the page and reading expert reviews!
If you've found a casino you like and want to deposit using UPayCard, here's how to move forward:
Head over to the casino's Banking/Cashier page and find the UPayCard logo. 
Click on the logo and enter your eWallet account credentials or the card's number, depending on whether you're using the one or the other service. 
Proceed to enter the amount of money you'd like to deposit. 
Confirm the transaction, and in an instant, the money will arrive on your balance soon. 
We've already talked about this, but it's worth repeating. Withdrawing through the UPayCard prepaid card service isn't an option. Thankfully, you can always open an eWallet account with the solution and use that to cash out your winnings. There's good news and bad news here. The bad news, setting up your eWallet account might take a bit of extra work. The good news is that it's well worth it! Processing times with this option are on the shorter end, so you won't have to wait long to receive your winnings.
If you've opted to use Skrill as your preferred online casino deposit method, here's how to proceed:
Visit the casino's Cashier/Payments/Banking page and look for Skrill's logo.
Press it, and a new window will appear.
Log into your eWallet account using your credentials.
Specify how much you'd want to fund your balance, and confirm the transaction.
The money should appear on your balance instantly.
Skrill offers users plenty of excellent benefits, and many of them apply to withdrawing. First, it's worth noting that the withdrawal process itself is easy to do. It's nearly identical to depositing, so you can repeat the steps listed above with slight changes. Of course, the better news is the withdrawal speed. Withdrawals through the service are incredibly speedy. They usually take 24 hours, which is much quicker than most other methods. In rare cases, the processing time may extend to a maximum of three days.
Advantages and Disadvantages
If there's one thing to conclude from this text, it's that choosing between UPayCard and Skrill is no easy task. Both payment methods have plenty to offer, and their similarities make it even harder to pin down a service that better fits your playstyle. Essentially, choosing the best option is up to personal preference, but it requires a meticulous look at the small differences between these solutions. Up next, we'll give some insight into their biggest pros and cons to help make choosing one a tiny bit easier.
UPayCard is a service that's quickly taken the world by storm. Its convenience, speed, and safety are some of the best things about it, but what players appreciate most about it is its support for fiat and digital currencies. While plenty of services offer similar capabilities nowadays, this solution has had them from the start. It's fine-tuned its platform to accommodate all kinds of transactions, making the process as smooth as butter. Of course, the service does have a downside you should be wary of. Albeit reasonable, it does come with fees. Before proceeding, make sure to take these into account.
Skrill is one of the world's leading eWallets, and it's achieved plenty in its decades on the market. While the service boasts pros like safety, speed, and anonymity, its biggest advantage is its unparalleled reach! The service grants players access to countless online casinos. They're free to pick and choose between a myriad of top-class options, making it easy to find platforms that are bound to lead to a positive online gambling experience. The biggest con this service faces is the fees. They're on the smaller side, but that doesn't make them less annoying.
With everything on the table, it's not hard to see that whatever choice you make, it won't be a bad one. These services are killing it on the current market, so no matter what, we're sure they'll lead to good times down the line.
Payment Methods Comparison
Payment methods name
uPayCard
Skrill
Available accounts
2 accounts (1 personal + 1 business account)
1 account (1;2;3;4 different currency accounts)
Available currencies
EUR, USD, JPY, GBP
AED, AUD, BGN, BHD, BRL, CAD, CHF, CLP, COP, CRC, CZK, DKK, EUR, GBP, HKD, HUF, ILS, INR, ISK, JOD, JPY, KRW, KWD, MAD, MEX, MYR, NOK, NZD, OMR, PEN, PLN, QAR, TND, TRY, RON, TWD, USD, ZAR, RSD, RUB, SAR, SEK, SGD, THB
One time signup bonus
free
15 USD Signup Bonus
Account management fees
free
free
Account unused
free
unused for 12 months: 1 EUR/month
Exchange fees (FX)
3%
3.99% (3.79%; 2.89%; 2.59%; 1.99%)
p2p Money transfer
Send money p2p
n/a
1.9%, max 20 EUR (1%, max 10 EUR for bronze; 1%, max 2 EUR for above)
Receive money p2p
n/a
free
Deposit fees
Bank transfer
n/a
free
Instant bank transfer
n/a
free
Credit card
0.25 EUR +3.9%
1.90% (1.25%; free; free; free)
Withdraw fees
Bank transfer
10-25 EUR
3.95 EUR (3.95; free; free; free)
Cheque
n/a
3.50 EUR
Prepaid card at the ATM
n/a
1.75% (1.75%; free; free; free)
To merchant site
n/a
free
Cashback and promotions
Promotions
n/a
up to 100 EUR Bonus by becoming Skrill VIP
PrePaid card
UPayCard
Skrill PrePaid MasterCard
Requirements to order
Personal Card and Business Card
n/a
Fee to order
free
10 EUR (free)
Membership
2 EUR/month
n/a
Costs for cash withdrawals at the ATM
3.5 EUR
n/a
Costs at points of sale
n/a
free
Online bank statement
free
free
New PIN
n/a
free
New prepaid card
n/a
10 EUR (free)
Cash withdrawal at ATM limits/24h
900 EUR
250 EUR (750;1,500; 3,000; 5,000)
Points of sale limits/24h
n/a
1,000 EUR (3,000; 3,000; 5,000; 5,000)
Delivery time
up to 6 weeks
5-10 business days
Available currencies
EUR, USD, JPY, GBP
EUR, USD, GBP, PLN
Validation
36 months
3 years
Two factor authentication
3D Secure
Skrill Two-step Authentication
Fee to order
n/a
free app
Delivery time
n/a
right after app installation is completed
Money-back guarantee in case of fraud
n/a
for all Skrill customers using the 2-step-authentication
Link to terms & conditions
https://upaycard.com/about
https://www.skrill.com/en/footer/terms-conditions/skrillaccounttermsofuse/
No casinos support both uPayCard & Skrill, click uPayCard or Skrill to show casinos that just support that method.