If you're used to using cards across online casinos, then you must have already used or considered using VISA or Flexepin. These two are different types of cards, however, extremely popular across online casinos. They are offered at most, if not all, casino sites, so you cannot miss them. They provide players from all across the globe with super-quick transactions, which is the best perk you can get, and they are extremely safe and easy to be used. So, if you're considering using either of the two, stay with us, as we'll guide you through every step you need to make to use them. Why choose VISA or Flexepin as your online casino payment method?
About VISA and Flexepin
One of the things that make VISA and Flexepin so popular across online casino sites is the fact that they are available all across the world. This is one of the first conditions a solution must meet in order to become listed across leading online casinos. The availability is crucial, and these two have met this condition. Among other reasons why they are ruling the accepted methods list is the fact that they are both incredibly easy and safe to use, considering they are both cards. VISA, of course, is a name you know already, a worldwide-recognized card brand, issuing different types of cards, the credit card being in demand the most, while Flexepin is an eVoucher. Let's dig deeper and discover all of the things the two can offer to you.
VISA remains a name that anyone on this Earth can recognize in an instant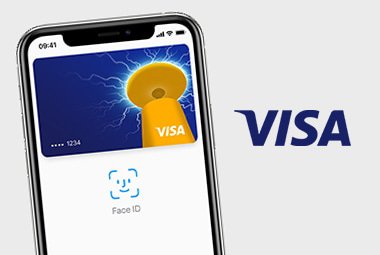 This is one of the world's leading and oldest credit card brands, operating since 1958. It was first created in the US, by a simple project manager at the Bank of America, who needed to invent a solution that would make the bank's computer systems do all the work for users, instead of them doing the billing manually. The concept was a success, and the project manager managed to create the first credit card program that changed the billing process across businesses and improved banking for good.
The name is widely known across all continents in the world, and VISA cards are used by billions of people for all kinds of purposes, from going out to eat to making important business payments. The brand holds the largest payment network, processing transactions for governments, businesses, financial institutions and users on a daily basis. Its secret lies in the security it provides users with. Its two-factor authentication is unrivalled and has ensured everyone's money stays safe with it for decades.
With such a remarkable reputation and track record, it is no surprise to learn that VISA has become among the number one payment methods available across online casinos. Players trust it but mainly use it due to the convenience. Every adult has at least once been issued a VISA card. And since they already have the card, players are more than eager to use it for their online gambling transactions. Sure, there are such countries that implement credit card halts, like the UK and Germany, but VISA can provide users with so many other card types, so it can cater to virtually any person in this world. In those countries where credit cards are allowed, VISA is definitely players' first choice.
Flexepin is a much newer voucher system…
…launched way later than VISA, in 2015. However, in such a short time, it has managed to become one of the most popular vouchers in the world, due to all the perks it can offer users. It was launched by Novatti, a FinTech company from Australia, and is operated by Flexewallet. The thing that made it such a hit among Australians is that it can be purchased both offline and online, in many currencies and denominations, giving people no excuses to give it a try.
At first, it was only available nationwide, however, the second market it entered was Canada, and it became an instant hit there, as well, with over 14,000 reselling points. Later, it also became available in the UK, Germany, Malaysia, Italy, Switzerland, Brazil, South Africa, and India. And with that move, it became a global solution, catering to users from all across the world.
Now, what makes it stand out from the rest of the payment methods of its type? Well, as a voucher, it needed to implement some of the highest security measures, to prove to the users its dedication and how seriously it takes security. So, it got its license and got regulated by the Australian Financial Services and Australian Securities and Investment Commission, for one. Two, it protected all of the voucher cards with the 16-digit code system, allowing no one but the person who purchases the card to use the funds on it. And three, it created a whole page on its official website, informing people on how to better protect their sensitive details and how to stay safe. So, no wonder how it found its way into the online gambling industry. Players love using vouchers, and this one really deserves a try. So, let's see who to get started with it.
Getting Started with the Two Methods
Even though they both offer cards, the getting started process with the two solutions is rather different. So, let's see how to do it.
To get started with VISA, if you haven't already, you would need to visit your bank or some other financial institution that issues cards on its behalf. You will see that this won't be difficult to do since VISA has partnered with probably every single reliable financial institution and bank out there. So, if by any chance, your bank does not issue VISA cards, the next one you find around the corner will. Create your account with it and you'll be eligible to apply for your VISA card.
The application would ask you to provide personal details and select the card type you'd like to apply for. Assuming you're applying for a credit card, some additional documents would be needed, to verify your identity and income. The proof of identity and income documents should be provided along with the application. After you submit your application, you'd need to wait for a couple of days for the bank to approve it and send the card on your doorstep, at home, along with the needed authentication and verification codes. You can also pick up your card at the bank/financial institution if that's what you prefer.
With Flexepin, you won't need to visit your bank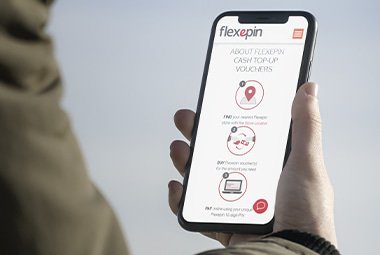 You can purchase the voucher offline, across the many authorized reselling stores, gas stations, kiosks, and shops. Some you can visit to purchase your voucher are BP, Hasty Market, Daisy Mart and GAS+. But, as mentioned, you can also complete the purchase online. You'd need to visit platforms like DPO Think Payments, Korsit BV, TopMeUp, SEAGM or SCDKEY, or go directly to Flexepin's official website, create your account with it and purchase the voucher there.
You can use multiple currencies to purchase your voucher, such as euros, US dollar, UK pound, Australian Dollar and Canadian dollar, and even Bitcoin. So, yes, cryptocurrency is also an option. About the voucher, it comes in denominations from $20 to $500, which is great for online casino transactions. But the best part is that you can purchase and use up to 10 vouchers at once, so your overall deposit can be of up to $5,000!
When it comes to the actual purchase, you'll be able to complete it using various payment methods. A VISA debit card would be one option, but you can also use a MasterCard debit card, JCB, AmEx, Maestro, and PayPal. One of these would probably suit you, as these are all world-recognized payment processing brands.
Using VISA and Flexepin for Deposits and Withdrawals
Now, we've come to the fun part – actually using these two solutions across online casinos. We cannot stress enough how widely accepted VISA is across online casinos. Seriously, it is accepted in virtually every single online casino. Flexepin may not be that popular, but you'll still fund hundreds of sites that accept it. So, finding the ideal casino for you to join which accepts these two methods would be a piece of cake. As you have your winner, join it and you'll be ready to make your first deposit.
To fund your online casino balance with VISA, you would have to go through the following steps:
Visit the casino's Payments/Banking/Cashier page.
Look for VISA's unmistakable logo on the list of accepted methods and click or tap on it.
In the new window, enter the card's number, expiry date and the CCV2 number, if needed, and specify your name as the cardholder.
Specify the amount of money you'd like to deposit.
Accept the transaction and the money will arrive on your balance right away.
Withdrawing with VISA is as easy, so just go through the same procedure as just described, only this time look for the solution in the Withdrawals section. Request your withdrawal and wait for the casino to confirm it and approve it. The withdrawal, however, won't be instant, but you'll need to wait for 3 to 5 days before the money arrives.
To make your first deposit with Flexepin, you would need to go through an even simpler procedure:
Go to the casino's Payments/Banking/Cashier page.
Find Flexepin's logo on the list of offered methods and click or tap on it.
In the pop-up window, just enter the 16-digit code that arrived on your receipt when you purchased the voucher.
Confirm the transaction and watch the money arrive right away.
Contrary to VISA, withdrawals with Flexepin are not an option. You cannot request a withdrawal with it since it is a voucher and does not offer a return address where the casino could send you your winnings. Therefore, when depositing with it, you would need to have a different method on hand to cash out your winnings, a crypto, for instance, or an eWallet. These are great options because they are cost-efficient, fast and easy to be used for cashouts.
Advantages and Disadvantages
Knowing what you now know about these two amazing solutions, you've probably created an image in your mind about their greatness. And you've probably noticed the drawbacks the two come with, as it is inevitable.
Let's start with the good things. Both VISA and Flexepin can be used by players from across the world, even though Flexepin does come with country limitations. They are both incredibly safe, licensed and regulated by the proper authorities and implementing the highest security measures, so you can rest assured that they will keep your money safe. Most importantly, they are available across so many online casinos, and they are so easy to get started with and use. That's what makes them so convenient to be used for online gambling transactions, especially Flexepin, which allows for deposits of up to $5,000!
With VISA, though, you'll bump into a problem if playing from a jurisdiction that does not accept credit cards for gambling, like the UK and Germany that we mentioned. Plus, fees apply when transacting with it, usually charged by the bank, but sometimes by the casino as well. Withdrawals with it, although possible, are not instant, but arrive in 3 to 5 days.
Flexepin, in addition to the country restriction, comes with one major disadvantage, the fact that it cannot process withdrawals. Players always choose to use methods that are available for both deposits and withdrawals, and Flexepin does not fit here.
Therefore, after you carefully compare the pros and cons these two solutions come with, you will see that the decision would be easy. Essentially, they are both awesome candidates, suited for different types of players, but both extremely popular across online casinos. So, nothing is stopping you from trying either one of them, so just do it!
Payment Methods Comparison
Payment methods name
Visa Credit
Flexepin
Available accounts
n/a
1 account
Available currencies
n/a
CAD, EUR, GBP, AUD, USD, ZAR, NZD
Link to terms & conditions
https://www.visa.co.uk/
https://flexepin.com/
No casinos support both Visa Credit & Flexepin, click Visa Credit or Flexepin to show casinos that just support that method.