Whether you're looking for a new payment option to transact in the online gambling space or one that could help you make smoother transactions generally, you'll likely run into solutions like VISA and Skrill. These payment services are leading options when banking is in question, as they're well-established, respectable, and widespread. The popularity of these services shouldn't come as a surprise given their offers. They're safe, convenient, and easy to use, making them top picks for countless users worldwide. Of course, these offers aren't too unique upon closer inspection. Several other solutions have similar features, so you might be wondering what gives these two an edge. The answer to this question requires an in-depth look at what they can do, and we'll delve into their respective offers by answering one big question – Why use VISA or Skrill in online casinos?
About VISA and Skrill
The first thing users need to know about VISA is that the method is a bank card. Not only that, but it's the most popular bank card globally! This service was released back in 1958, making it a massive innovation that changed the way we live our lives forever. It's easy to recognize the service and its branding these days, but what you might not know is how it got its start. The service was born when a Bank of America employee was asked to create an automated billing process using a computer system. Of course, the employee did their job successfully, and their project soon blew up unimaginably, starting the first credit card program in the world.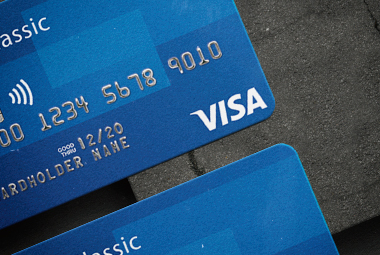 VISA has had more than enough time to establish itself as a leader in the market. The service is a global powerhouse that's used regularly by millions and for all kinds of purposes too! The bank card makes it easy for users to make the most of their banking experience. Since it offers online and offline transacting capabilities, it can be used in local shops, supermarkets, online retailers, various online services, and more! The method has an unprecedented global reach, which is of its biggest strengths. On top of being a viable payment option pretty much everywhere you can imagine, it also collaborates with massive financial institutions, and world governments to boot.
It's not hard to see that VISA is an incredible payment service that dominates in multiple fields, but the field we're most interested in is online gambling. Online casino connoisseurs are big fans of this payment option and with good reason. Safety and convenience play a crucial role here. The method offers top-tier security supported by banks and is easy to use once you get through the registration process. Of course, the biggest reason for its success in the online gambling space is its availability! This service is a viable option in nearly every venue you visit, giving users practically unrestricted access to everything this field has on deck.
Skrill is another powerhouse payment option that offers users plenty to look forward to. The service is a leading eWallet, and although it might not be quite as big as VISA, it's not too far behind! This service got its start in 2001 under the name MoneyBookers. While it did rebrand down the line, its fan support was never in question. You might be surprised to learn that this eWallet supports physical and digital payments alike, which is one of the big reasons it's become such a smash hit in today's competitive banking world. It's had time to establish a massive audience in over 100 territories worldwide, so it's not going anywhere anytime soon.
The popularity of this service is undisputed, but what you might not know is that it's just one method in a family of powerhouse banking solutions! The service is run by the Paysafe Group. The company launched two other methods at around the same time as this one, both of which became huge successes in their own right. These services are Neteller and Paysafecard. With its sister products, Skrill grew to become what it is today. These solutions learned from each other, applying what works best across the board to improve overall functionality and user satisfaction.
Skrill has plenty of benefits to offer. The payment solution is known for being speedy, safe, easy touse, and convenient. While all of these perks are much appreciated by users today, they're not what propelled the service into stardom. This payment solution's launch coincided with the online shopping craze. Since most people were still finding their footing on the internet, they had a hard time with scams and similar illegal activities that ran rampant. In particular, many had an issue with their private banking and user information being stolen and misused. Skrill offered a solution to this. Since the method didn't share any banking info during transactions, the eWallet could be used anonymously!
We've already gone over many of Skrill's benefits, but there's still much more to see with the eWallet. An exciting addition plenty of users love is the method's rewards program. The loyalty scheme has four tiers that players can advance through to earn excellent benefits. These tiers are Bronze, Silver, Gold, and Diamond. Moving through the ranks is easy, as all it requires is using the service more often. Of course, the higher your level, the better rewards you can earn. Some of them include things like cash rewards and even lower fees!
The last thing we'll discuss is Skrill in the online gambling world. As we've mentioned already, the service is beloved by online gamblers, and the main reason for this is its availability. Much like VISA, Skrill is available in tons of online casinos. With access to nearly 1,000 online gambling venues, players can pick and choose between some top-tier options that match their playstyle flawlessly. Other than quantity, the quality of some of these venues is through the roof! They include the top casinos available, so you can expect curated offers that are bound to make your online gambling journey unforgettable.
Getting Started with the Two Solutions
Getting started with VISA might take more effort than most payment options, but it's worth the trouble. To get things underway, you'll need to visit a local bank that partners with the brand. Of course, doing this should be an easy task. VISA collaborates with countless banks worldwide, so several of the financial institutions near you should be viable options. Before you get the process started, we recommend checking out the different card types offered by the service. The difference between credit and debit cards is significant, so make sure to apply for one that fits your needs.
Most people might already know what the difference between VISA's most popular card options is, but if you don't, here's a brief rundown. Debit cards tend to be the default option. With these cards, users can spend as much money as they have in their accounts, and not a penny more. With credit cards, things are a bit different. Users are given the chance to spend more than the amount available in their accounts, putting them in debt.
After choosing what type of card you want to apply for, you can proceed to the VISA getting-started process itself. The first step here is getting the correct application forms from the clerk and filling them out. This shouldn't take much time, but it can be a bit peeving. The questions on these forms can relate to your work, financial status, and even marital status. They're there to test your eligibility for the service, so don't worry, they're kept 100% confidential. The next step is verifying your identity. To do this, you'll need to provide a form of photo ID to the clerk. This can be in the form of a driving license, passport, etc. The rest of the process is just waiting. Once your card is approved, it will be done in a few days and ready for pick up.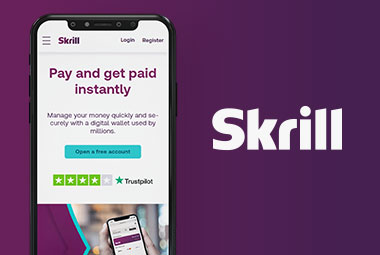 The good news about getting started with Skrill is that, unlike the previous method, the process is online. You can create an account with the service from the comfort of your own home within a few minutes. Surprisingly enough, the process itself isn't too different from applying for a bank card. It consists of two steps, filling out a registration form and verifying your identity. The first step requires things like your email address, phone number, address, etc. The second step requires sending a copy of a valid photo ID document when prompted. Once you complete both, your account should go live!
Your Skrill account is now active, but you'll need to fund it before you can use it. Thankfully, the service keeps true to its promise of convenience and makes this easy by offering users tons of different methods to fund it. If you're looking for a more traditional option, you can use a bank transfer, VISA, MasterCard, JCB, AmEx, or Diners Club. You can also use services like Paysafecard, Rapid Transfer, Trustly, and a few others. The bad news here is that you will be charged a fee, no matter which option you choose. With options like bank cards, you might incur an additional charge called a "cash advance" fee.
Using VISA and Skrill Across Online Casinos
VISA and Skrill are insanely popular options in online casinos. The main reason for this is their availability! With how commonly accepted these services are as online casino payment methods, you should have no trouble finding an operator suited to your tastes. Since finding a venue is an easy task, your focus should be on ensuring the venue is reputable and licensed. You can usually find licensing information about a casino at the bottom of their website. You can also learn more about it by checking out relevant reviews.
If you've opted to use VISA as your primary online casino deposit method, here's what you need to do:
Visit the casino's Payments/Banking/Cashier page. 
Look for the VISA logo on the list of accepted methods and click or tap on it. 
In the new window, enter the card's number, expiry date, and the CCV2 number, if needed, and specify your name as the cardholder. 
Specify the amount of money you'd like to deposit.
Accept the transaction, and the money will arrive on your balance right away.
VISA withdrawals are pretty simple. To cash out, you can follow the same steps as depositing, with a chance in step four. Here, make sure to enter the amount you want to withdraw instead. While the process of withdrawing is easy enough, it does come with a big con – processing times. Unfortunately, the service has one of the longest processing times out there. It takes between five and seven days for withdrawals to arrive on your account, which can be detrimental for players needing quick cashouts. 
For those that want to use Skrill for their online casino deposits, here's how to proceed:
Visit the casino's Cashier/Payments/Banking page and look for Skrill's logo.
Press it, and a new window will appear.
Log into your eWallet account using your credentials.
Specify how much you'd want to fund your balance, and confirm the transaction.
The money should appear on your balance instantly.
Skrill withdrawals are easy to do. The process is the same as depositing, with some minor changes that feel intuitive. Of course, this is just the start of the good news about withdrawing from the service. This eWallet comes with top-notch processing times. In most cases, it shouldn't take longer than 24 hours for your withdrawal to appear on your balance. At most, the waiting times can extend to a maximum of three days, which is still relatively short compared to many other payment solutions. 
Advantages and Disadvantages
If there's one thing we know for certain, it's that choosing between VISA and Skrill is not an easy choice. Both services are at the top, offering excellent privileges that players can benefit from immensely. Of course, that doesn't mean they don't have some flaws too. Up next, we'll sum up the biggest advantages and disadvantages of these payment solutions to hopefully make choosing one over the other easier.
VISA is the world's leading bank card, and possibly the most popular payment option on the market. Naturally, there's a good reason for this. The service is well-established, reliable, convenient, and beyond safe! While these traits give it a boost, its biggest perk is availability. VISA is a viable option in nearly every online casino you can think of. You don't even have to wonder if a venue you like accepts this service since the answer is an automatic yes pretty much all of the time. Of course, the service does come with a big con – processing times. Withdrawing through the bank card is slow, which can be a deal-breaker for some users. 
Skrill is in pretty much the same boat as VISA. As one of the world's leading eWallets, it has plenty to offer loyal users. Among other things, this includes speed, convenience, safety, and anonymity. Similar to the previous option, this one thrives due to its availability. The service is accepted in nearly 1,000 online casinos, so you'll always have an excellent venue to play in. The con to using this service is one many payment solutions deal with – fees. They're not as extravagant as what you'll see from other services, but they can still put a damper on the overall experience. 
When it comes down to it, it's all about personal preference. VISA and Skrill might be fundamentally different methods, but their offers are very similar. This isn't a bad thing, since both are top-tier methods! Before you land on one or the other, review the small differences between them and see which ones you'll be happy moving forward with.
Payment Methods Comparison
Payment methods name
Visa Credit
Skrill
Available accounts
n/a
1 account (1;2;3;4 different currency accounts)
Available currencies
n/a
AED, AUD, BGN, BHD, BRL, CAD, CHF, CLP, COP, CRC, CZK, DKK, EUR, GBP, HKD, HUF, ILS, INR, ISK, JOD, JPY, KRW, KWD, MAD, MEX, MYR, NOK, NZD, OMR, PEN, PLN, QAR, TND, TRY, RON, TWD, USD, ZAR, RSD, RUB, SAR, SEK, SGD, THB
One time signup bonus
n/a
15 USD Signup Bonus
Account management fees
n/a
free
Account unused
n/a
unused for 12 months: 1 EUR/month
Exchange fees (FX)
n/a
3.99% (3.79%; 2.89%; 2.59%; 1.99%)
p2p Money transfer
Send money p2p
n/a
1.9%, max 20 EUR (1%, max 10 EUR for bronze; 1%, max 2 EUR for above)
Receive money p2p
n/a
free
Deposit fees
Bank transfer
n/a
free
Instant bank transfer
n/a
free
Credit card
n/a
1.90% (1.25%; free; free; free)
Withdraw fees
Bank transfer
n/a
3.95 EUR (3.95; free; free; free)
Cheque
n/a
3.50 EUR
Prepaid card at the ATM
n/a
1.75% (1.75%; free; free; free)
To merchant site
n/a
free
Cashback and promotions
Promotions
n/a
up to 100 EUR Bonus by becoming Skrill VIP
PrePaid card
n/a
Skrill PrePaid MasterCard
Fee to order
n/a
10 EUR (free)
Costs at points of sale
n/a
free
Online bank statement
n/a
free
New PIN
n/a
free
New prepaid card
n/a
10 EUR (free)
Cash withdrawal at ATM limits/24h
n/a
250 EUR (750;1,500; 3,000; 5,000)
Points of sale limits/24h
n/a
1,000 EUR (3,000; 3,000; 5,000; 5,000)
Delivery time
n/a
5-10 business days
Available currencies
n/a
EUR, USD, GBP, PLN
Validation
n/a
3 years
Two factor authentication
n/a
Skrill Two-step Authentication
Fee to order
n/a
free app
Delivery time
n/a
right after app installation is completed
Money-back guarantee in case of fraud
n/a
for all Skrill customers using the 2-step-authentication
Link to terms & conditions
https://www.visa.co.uk/
https://www.skrill.com/en/footer/terms-conditions/skrillaccounttermsofuse/
No casinos support both Visa Credit & Skrill, click Visa Credit or Skrill to show casinos that just support that method.