Virtual currency is a secure way to fund your casino account. We understand that the unknown can be discouraging for some, so we've created this step by step guide to help you on your way. Bitcoin is among the most common cryptocurrencies available today and many online casinos have added it to the cashier.
In addition to the privacy factor, Bitcoin is quite a convenient option. We've registered an account with Blockchain and made a deposit at 888Tiger Casino. Whether you use Blockchain or another wallet, the funds transfer process is basically the same as you'll see below.
1. To initiate Bitcoin deposit, click on the cashier and select the Bitcoin option.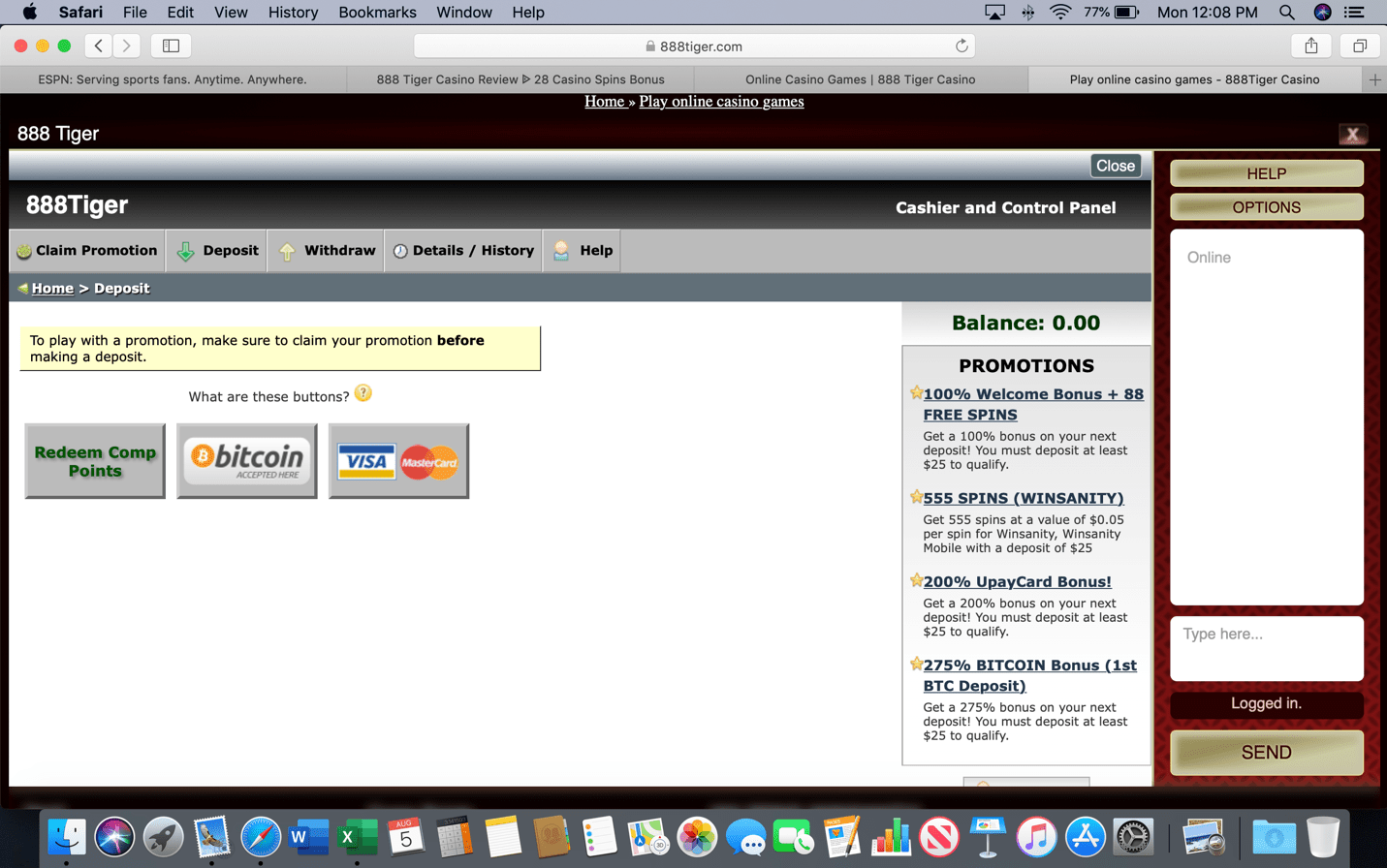 2. You will be prompted to enter the amount you wish to deposit into your casino account, and then click the deposit button.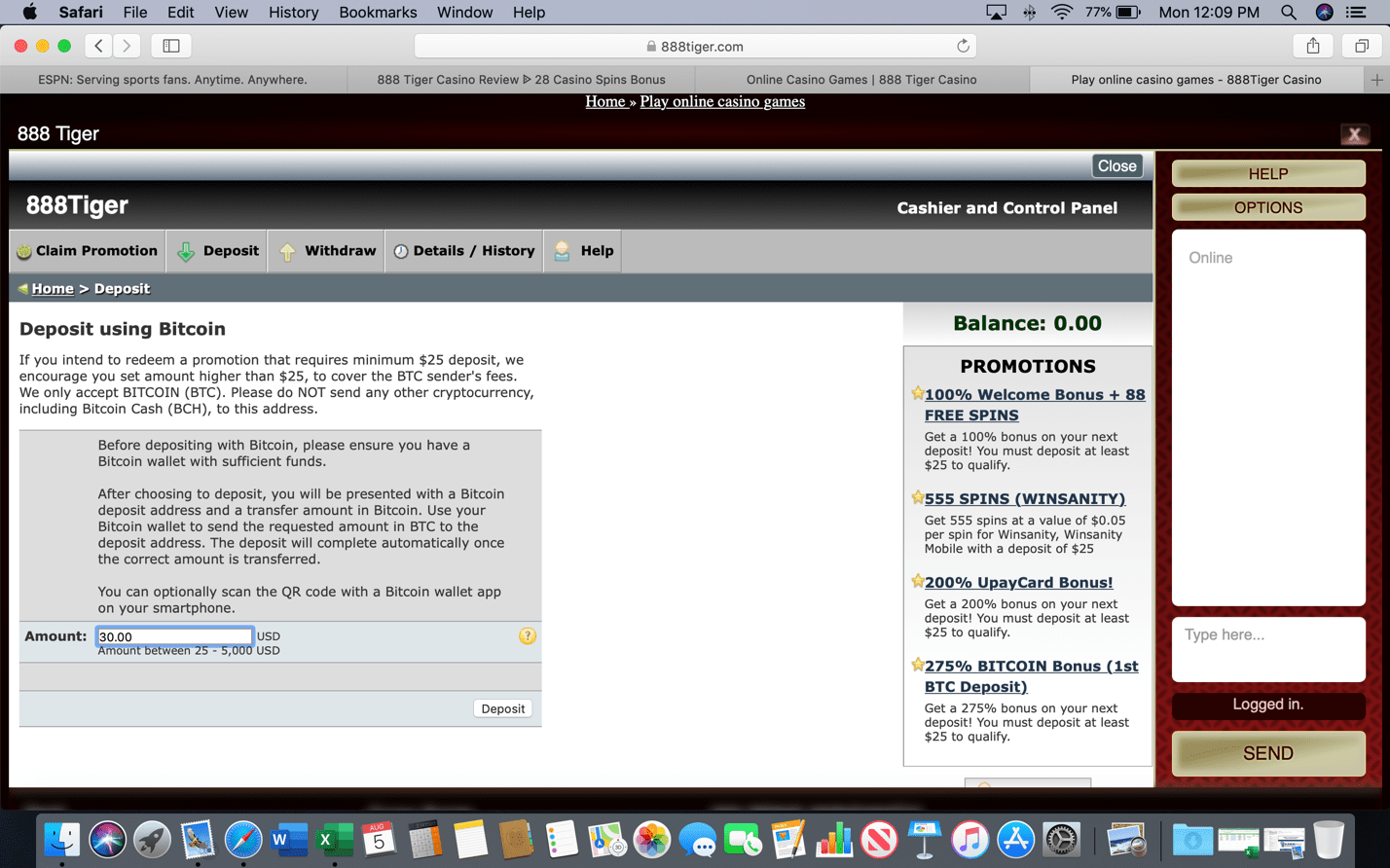 3. Copy the Bitcoin address provided as shown on the screen below.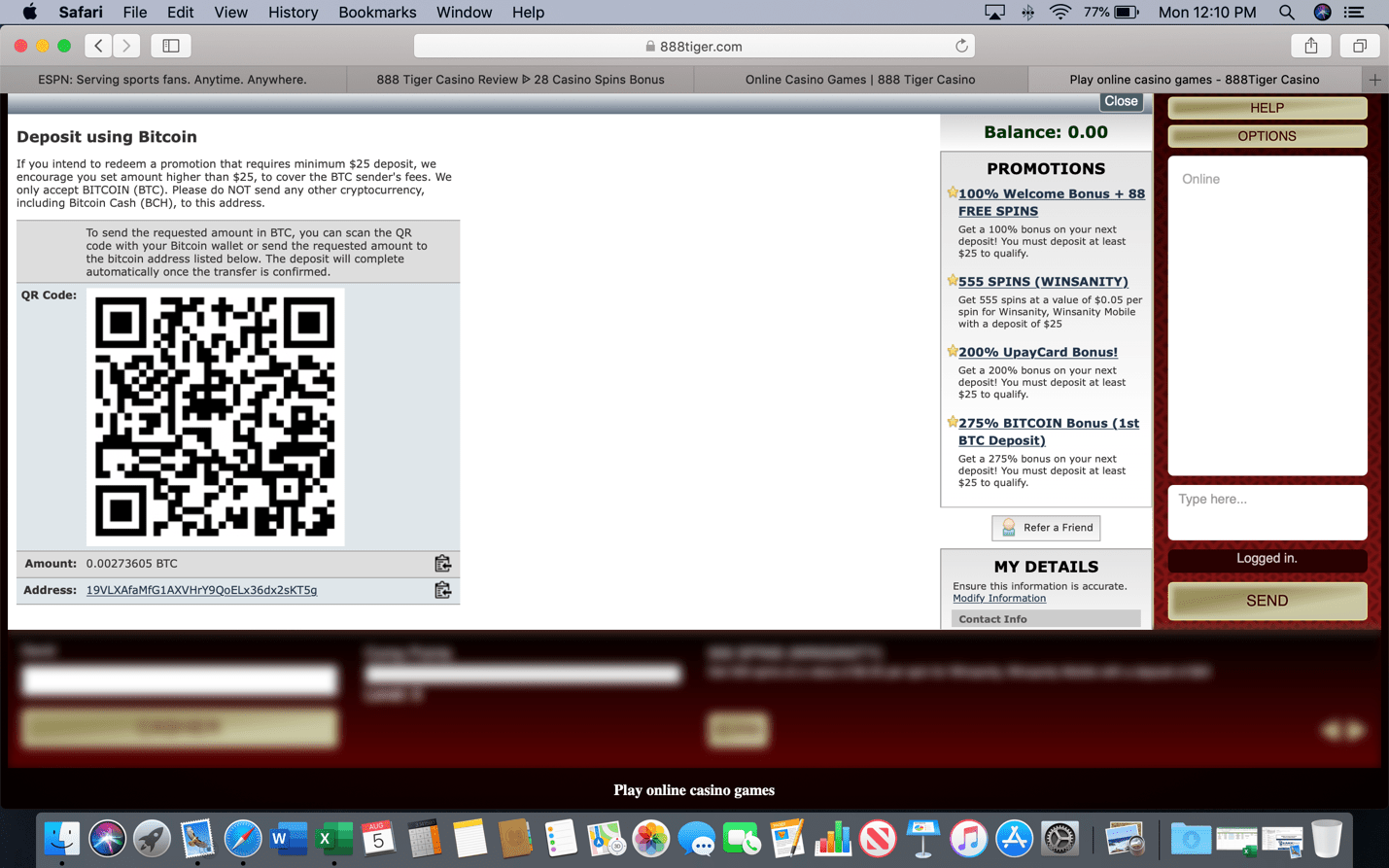 4. Login in to your Blockchain account (the selected wallet). Click Bitcoin, send, and enter the address provided by 888Tiger in the 'To' field. Enter the amount in the 'Amount' field in this case it is $30.00 USD. Then click continue.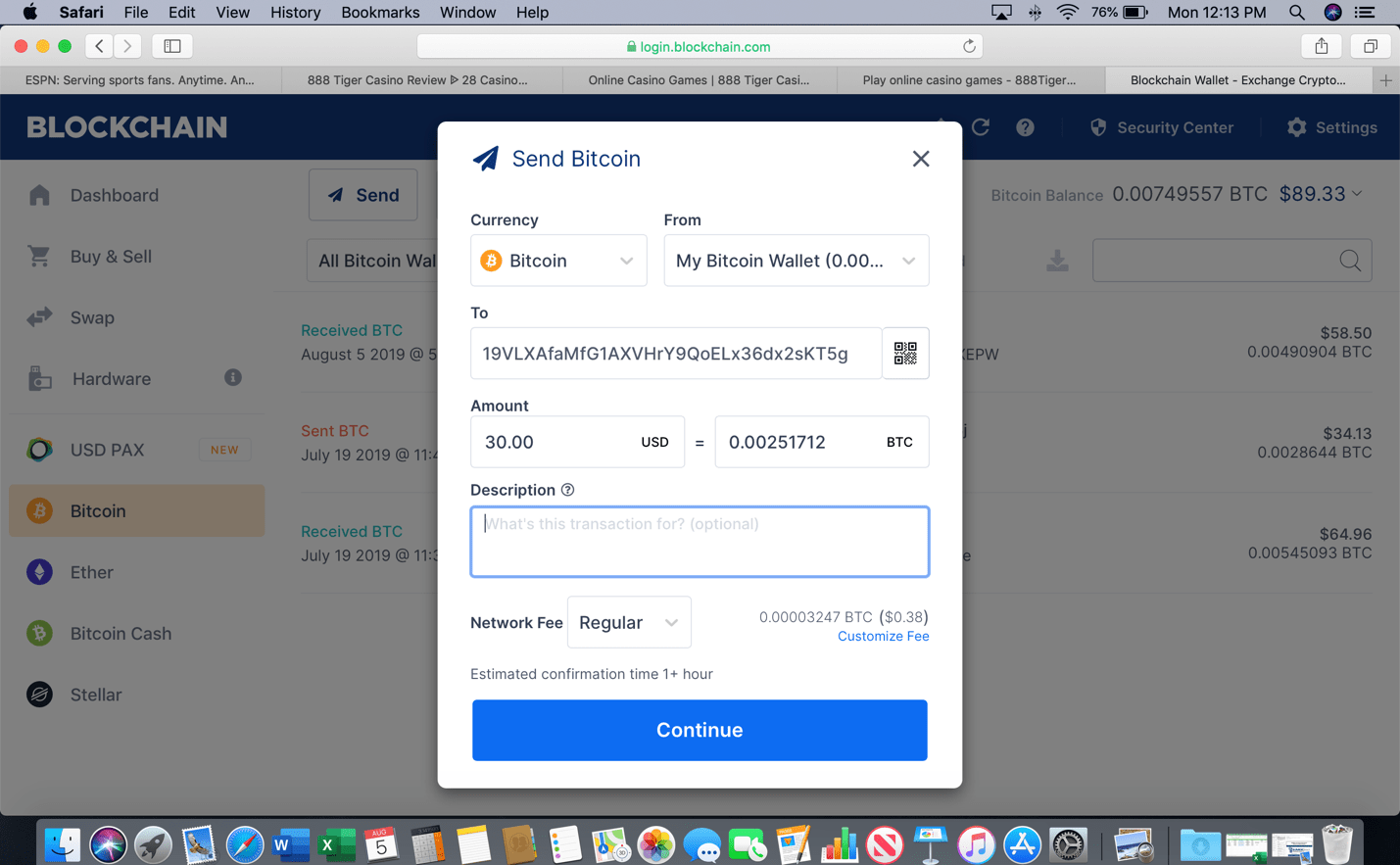 5. You should receive a confirmation summary as seen on the screen below. Verify the information and then click 'Send Bitcoin'.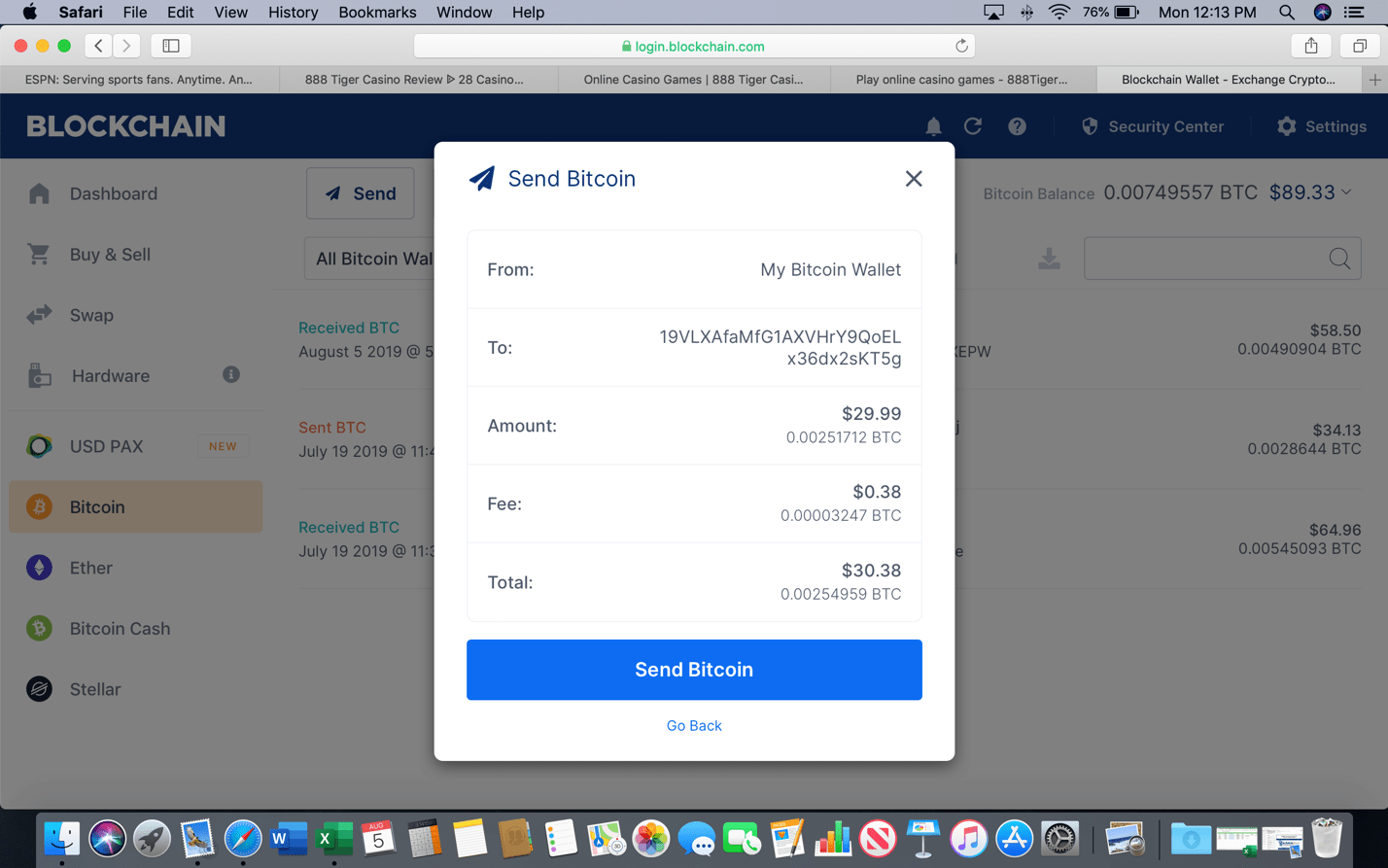 6. The transaction should appear as seen in the screen below.