The privacy associated with virtual currencies is attractive to users, especially in the world of online gambling. Toss your fears aside as you've come the right place for detailed instructions for making a Bitcoin deposit.
We've chosen an operator that accepts American players, Big Spin Casino, and the guide below demonstrates the deposit process including our chosen wallet (Blockchain). You may opt for a different wallet, however, the process of sending cash to the casino's provided address will be the same. Access to a range of slots, table games and more are just a few clicks away.
1. Click deposit and select Bitcoin.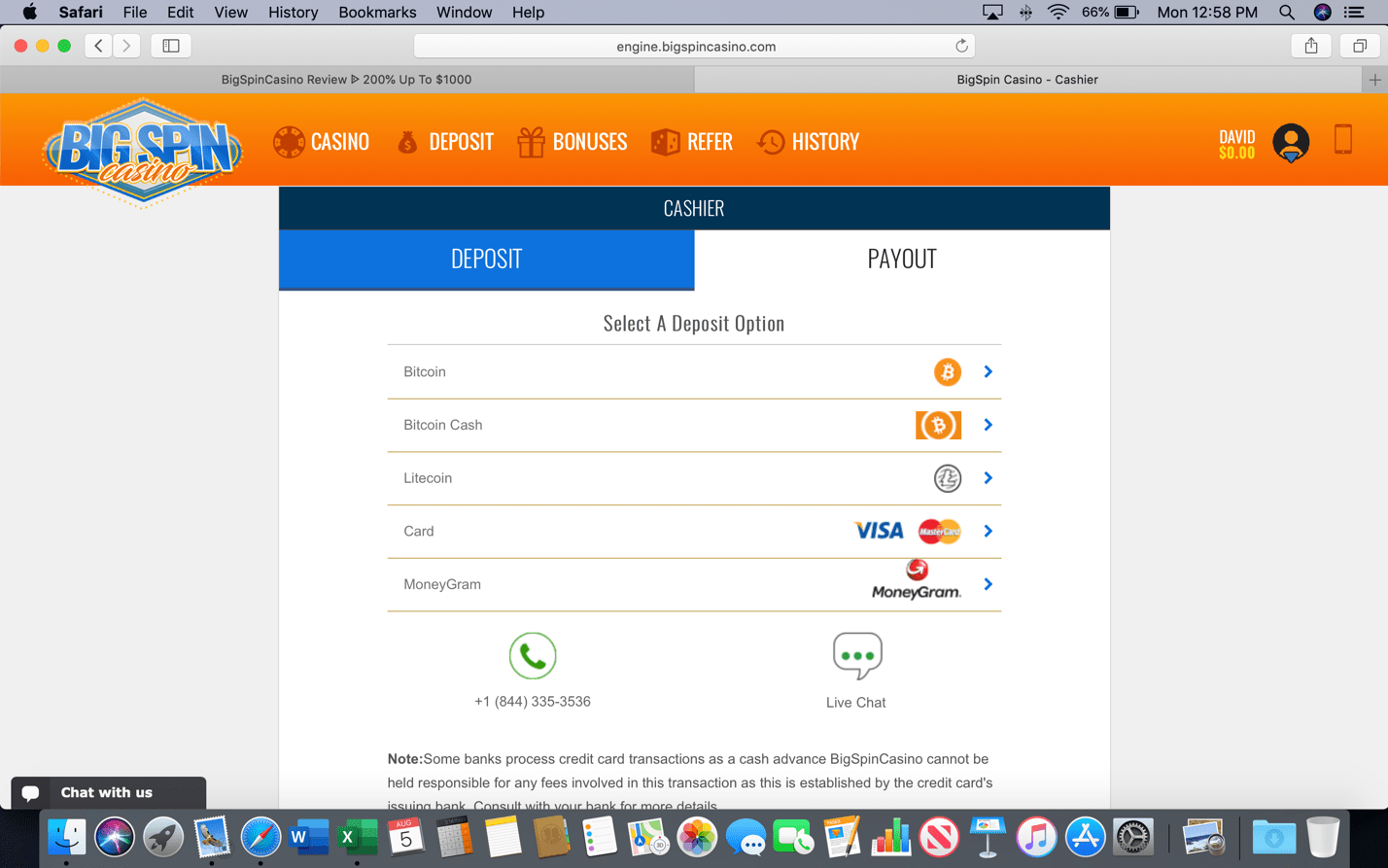 2. Click 'Get Address'.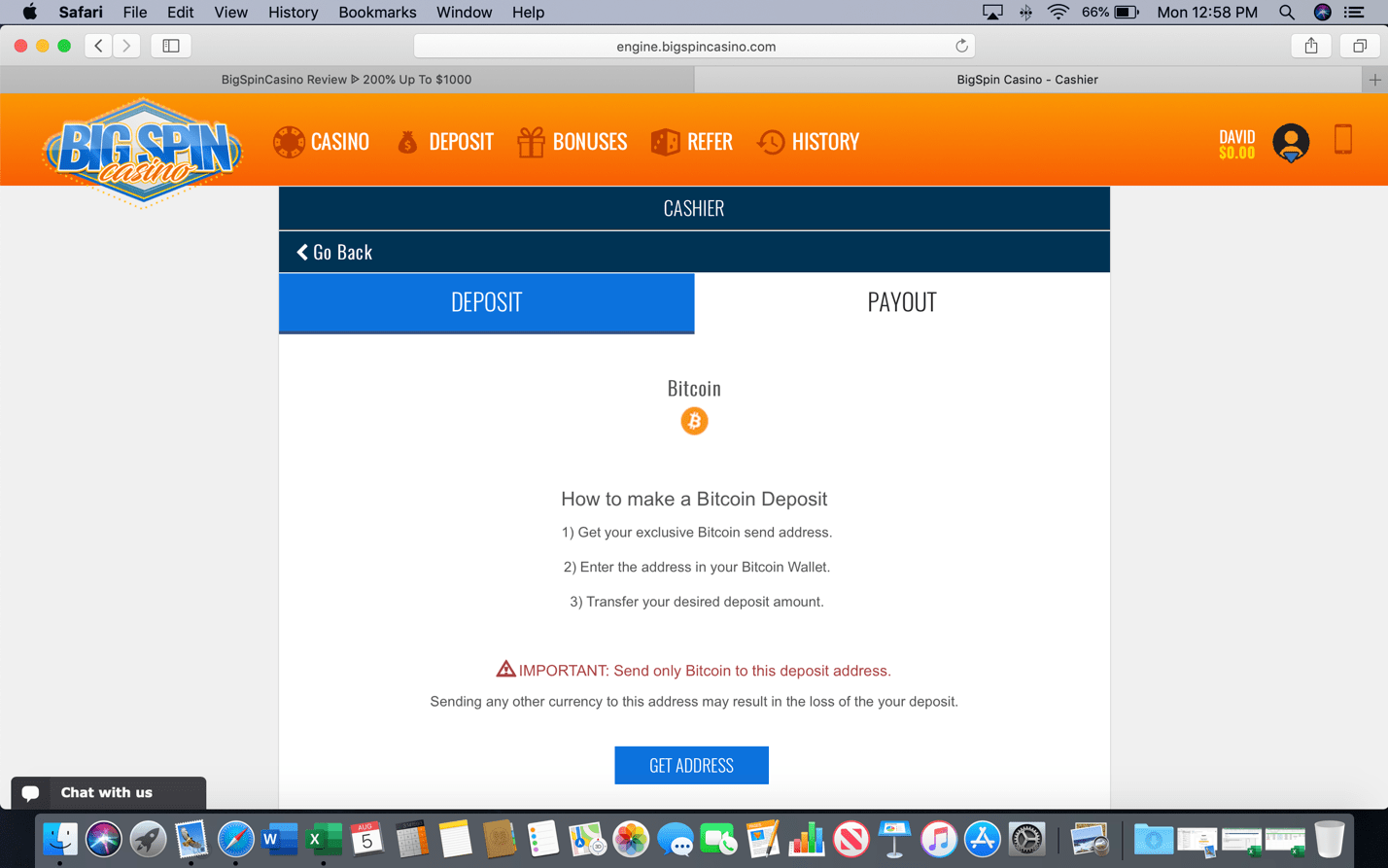 3. Copy the Bitcoin address provided by Big Spin Casino as seen in the screen below.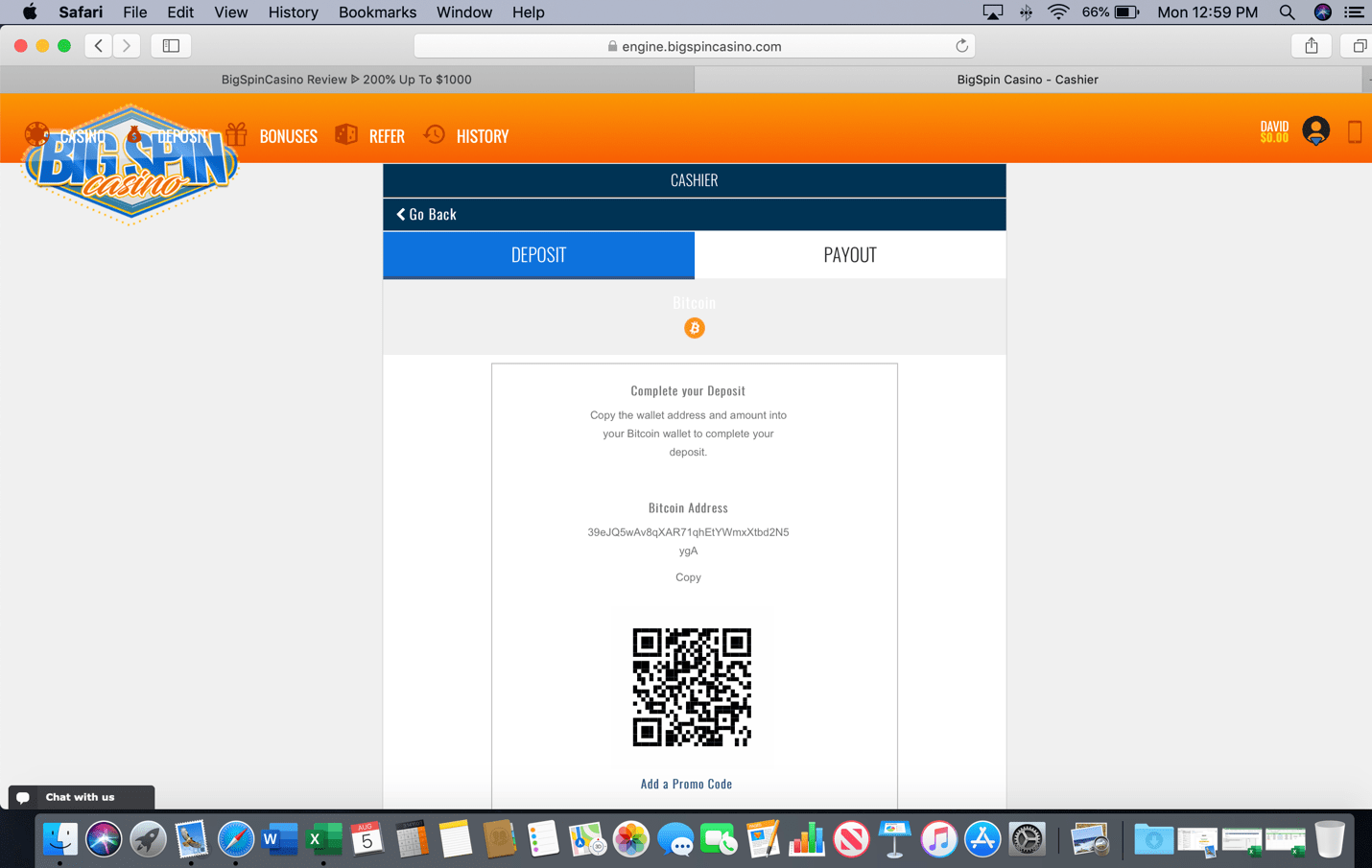 4. Login to your Blockchain account, the wallet we chose. Click send Bitcoin. Paste in the address provided by the casino along with the amount you would like to deposit. Click Continue.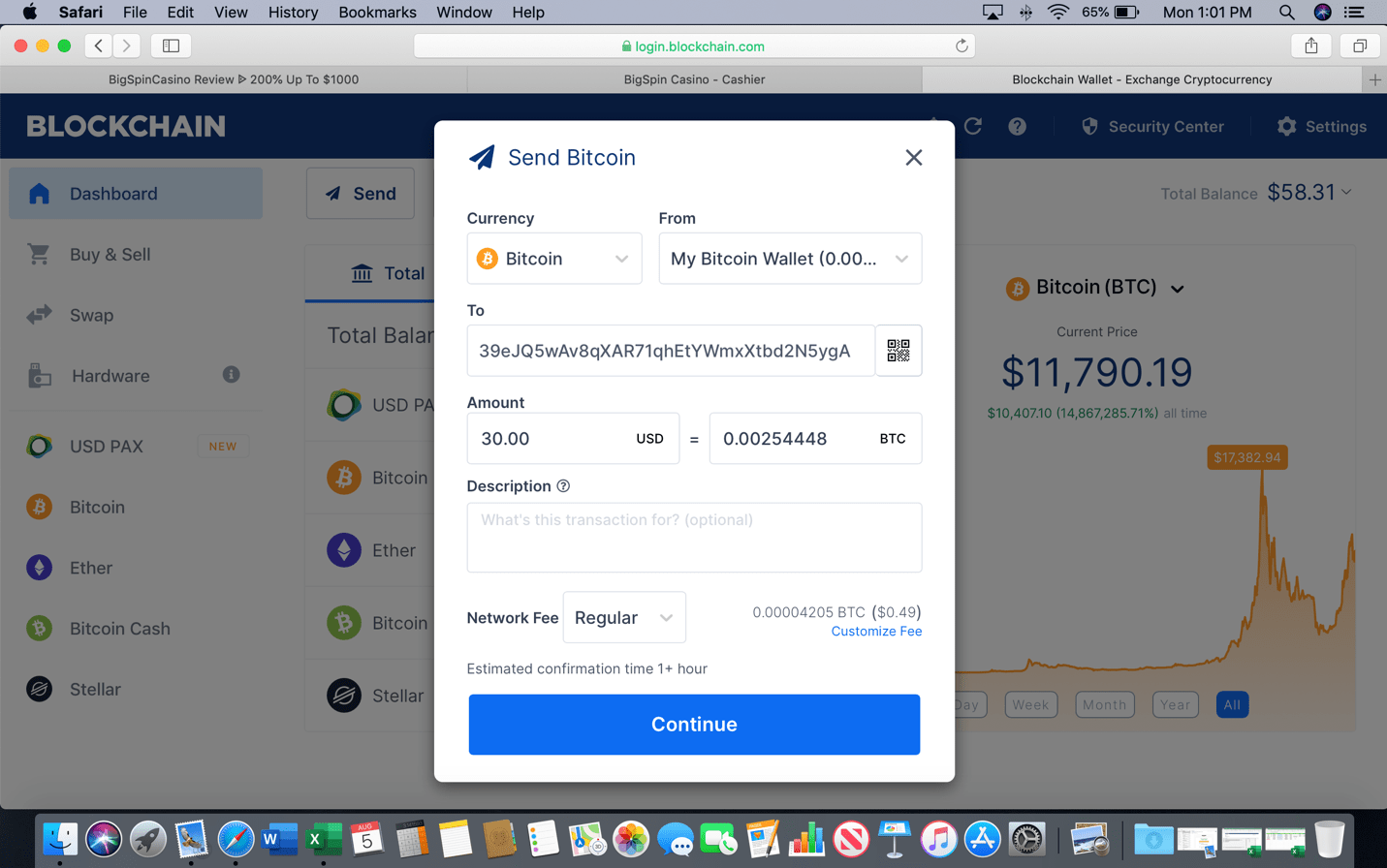 5. After reviewing the transaction summary click 'Send Bitcoin'.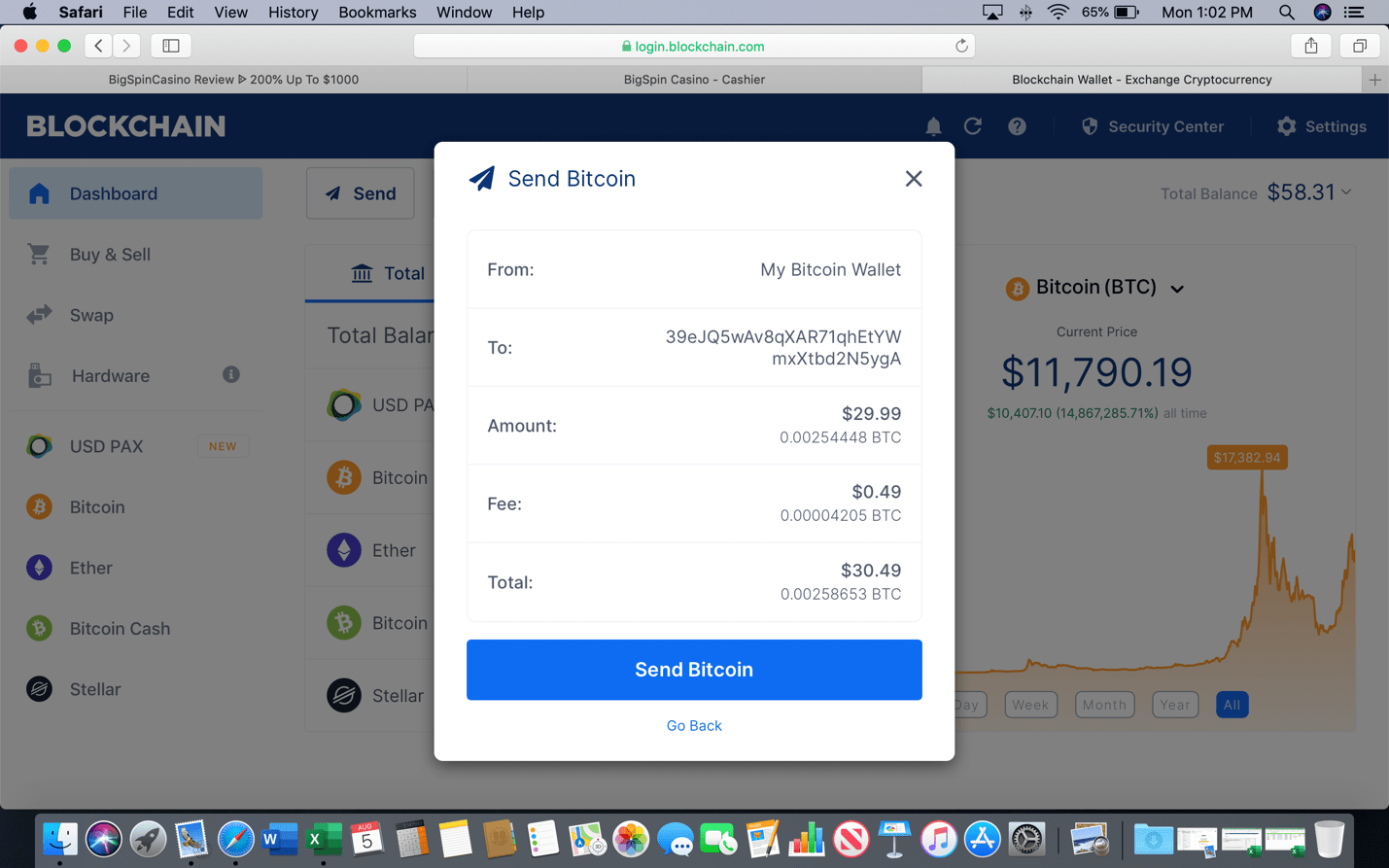 6. The transaction should appear in your Blockchain summary as shown on the screen below.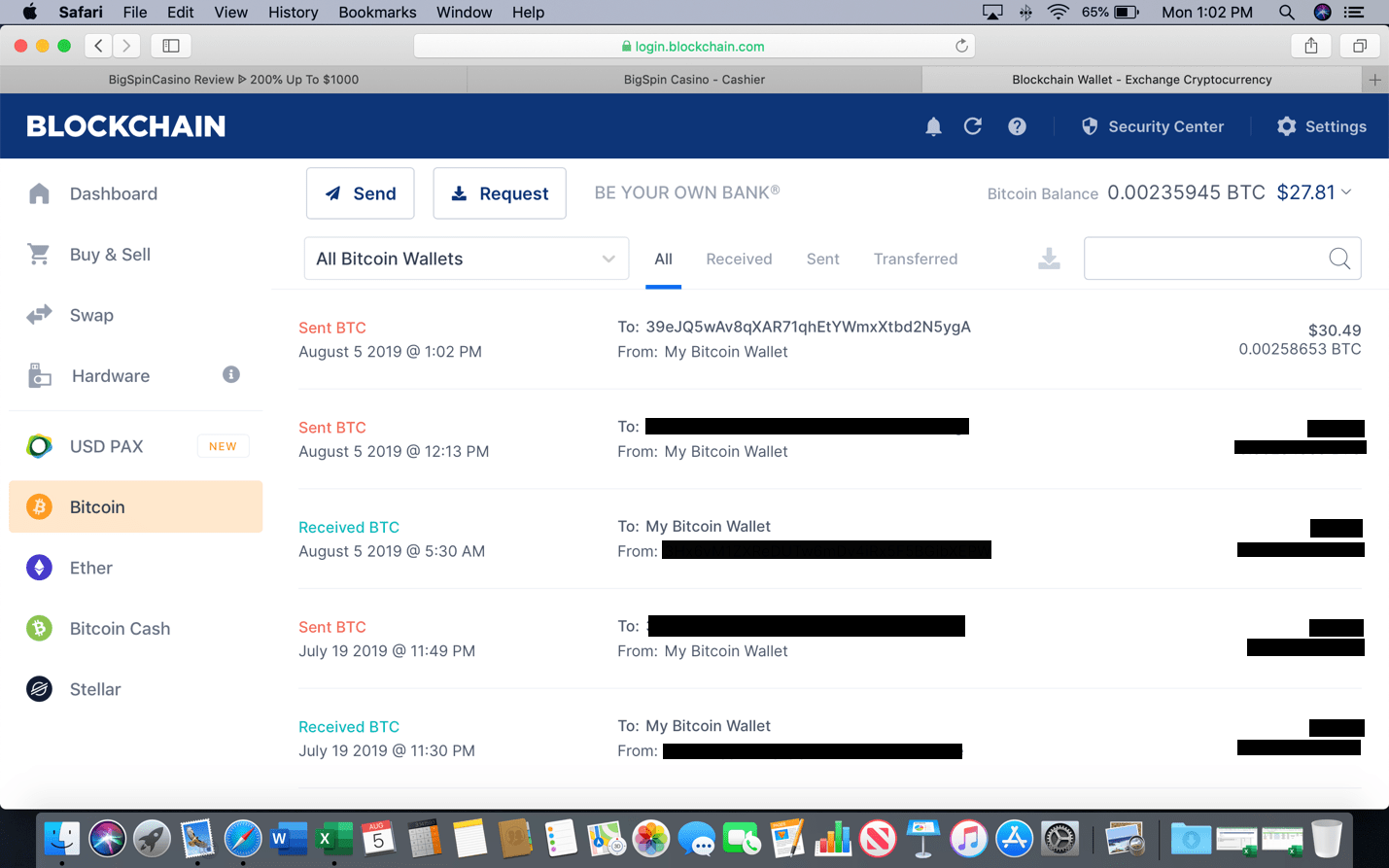 7. Verify that the deposit is available in your casino account. Bitcoin transactions may be delayed. This one took approximately 30 minutes to complete.