Payment methods are a dime a dozen these days, but that hasn't always been the case. Before the rise of modern digital solutions like eWallets, virtual cards, and online transfers, bank cards dominated the scene. Of course, there was a good reason for this. Offering a simple transacting solution, these cards allow users to pick up cash at ATMs, pay in person, and even make safe online payments by entering their card details. Despite the many modern solutions on the market, bank cards are...
Read more
Payment methods are a dime a dozen these days, but that hasn't always been the case. Before the rise of modern digital solutions like eWallets, virtual cards, and online transfers, bank cards dominated the scene. Of course, there was a good reason for this. Offering a simple transacting solution, these cards allow users to pick up cash at ATMs, pay in person, and even make safe online payments by entering their card details. Despite the many modern solutions on the market, bank cards are still some of the most used payment services. Their popularity is led by a few powerhouse brands, including MasterCard! In the following text, we'll explore the brand's MasterCard Debit service and how it still charms countless users worldwide. To dive into the essence of this solution, we'll answer one question. Why use MasterCard Debit in online casinos?
About MasterCard Debit
MasterCard is a brand most people are familiar with. It's one of the most popular banking options available, boasting an international reach that encompasses nearly every part of the world. What's more, its solutions aren't limited to any particular sphere. Unlike some niche payment options that focus on serving online gamblers, content creators, or freelancers, this one can be found in nearly all walks of life. Of course, this is one of the biggest reasons for its success. It offers multipurpose solutions for shopping, gaming, paying bills, and using various other services.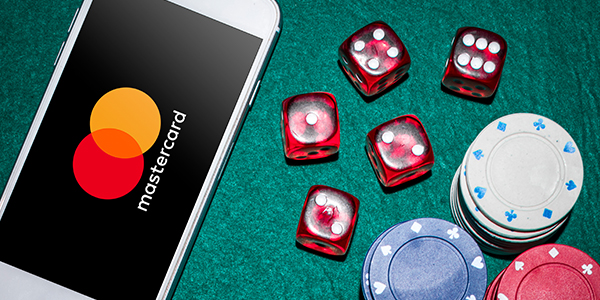 For some background on MasterCard Debit, we need to go back to its roots. The service has been around for much longer than you might have expected. It debuted in the USA in 1966, founded through a union of some of the region's biggest banks and financial institutions. These included the Bank of California, Wells Fargo, United California Bank, and Crocker National Bank. Its original status was as a membership organization under the name of MasterCharge, but once it picked up steam, things started to change.
It didn't take long for MasterCard to become a massive success. Soon after its launch, it amassed over 25,000 banks and financial institutions on its list of shareholders. This helped it make international headlines, helping spread its work to every corner of the world. Following this success, it rebranded under the iconic name we know today and released its first bank card services. The first MasterCard Debit card came a bit later in 1979. At this point, the brand had been operating for a while and was a well-established service that users trusted.
Let's get down to the core of MasterCard Debit. If you're a legal adult, or in some places even a bit younger, you probably already own one of these payment solutions. These cards are inherently linked to banks, as they're tied to your bank account, and they're easily some of the most widely-used payment solutions in existence. They operate similarly to credit cards, but there is a distinction between the two. Unlike the latter, what you see is what you get with debit cards. You can't go into debt and overcharge your account, instead, you can only spend as much money as you have in your checking.
In the online gambling world, this service offers many pros that users can take advantage of. First, it's great for money management. You can charge your account with a gaming budget suited to your needs, without worrying about going into debt when that budget is depleted. Second, the option is an excellent alternative to credit cards! Since places like the UK and Germany have implemented a credit card ban for online gambling, you can use this method in their place as they function on a similar principle.
Naturally, you can also expect some more common perks originating from the brand's success. Since MasterCard is accepted nearly everywhere, you shouldn't have trouble finding an online casino that supports MasterCard debit, no matter where you are. The service operates in over 180 countries, making easy access a big plus. Some of the cons of this service can be a bit annoying, but most people don't see them as deal-breakers. They include slower processing speeds than modern payment solutions and potential fees depending on the transaction.
Getting Started With MasterCard Debit
Getting your hands on a MasterCard Debit card is not a gruelling task. The process is something most people are already familiar with, as it's not too different from being issued any type of bank card. Something to note about this process is you'll need to set up a bank account to use the service, so a visit to a bank or financial institution is a must. While searching for a supported bank sounds like a ton of work, it's not with this brand. Thanks to its massive network, finding a bank that issues MasterCard debit cards is easy. They're pretty much everywhere, so a walk to a nearby provider can prove to be fruitful.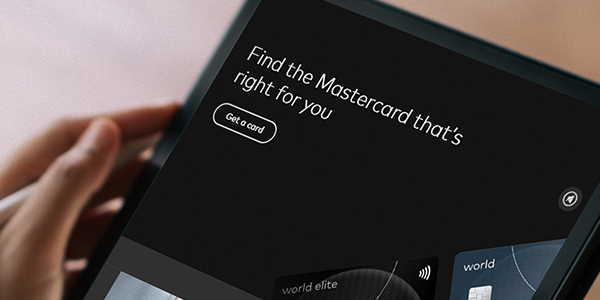 Once you find a bank or financial institution that supports the service, the next step is talking to the teller about being issued a MasterCard Debit card. This process consists of three parts. First, you'll need to choose the type of MasterCard Debit card you prefer. You'll be given several options depending on the bank. Make sure to learn more about them before making your decision, as they come with different benefits. After making your pick, it's time to move to the application process. Here, you'll need to fill out a few forms with your details. This can include some questions about your work, marital status, etc. Don't worry, the data is kept confidential, so your privacy is protected.
When you complete the forms, you'll need to hand them back to the bank teller, along with a valid photo identification document. This identity verification step can be finished by providing your passport, driving license, or government-issued ID. That's pretty much the gist of it. Your account will be opened immediately, and the bank will start working on your card. It might take a few days for the card to be issued, so you'll likely need to make a return trip to pick it up. Alternatively, you'll be notified when it's available and given the option to have it delivered by post.
With the card in your possession, it's time we discuss how to use it. Making an in-store payment is as simple as swiping your debit card at a POS terminal. You might need to enter your PIN code to authorize the transaction, so make sure to remember it or write it down somewhere safe. Using your card at an ATM doesn't differ from using it at a store. Enter your card into the card reader, or bring it close to the scanner. Enter your PIN to access your account, and you can withdraw without issue. Finally, using the card online is somewhat different, but not too much. After selecting the payment option at checkout, enter your card number, expiry date, and CCV2 in the required fields. Authorize the payment through online banking if prompted, and you're done!
How to Deposit in Online Casinos Using MasterCard Debit
Using MasterCard debit in online casinos is a breeze. The depositing process is no different from making a payment anywhere else online, and it consists of a few simple steps that even beginners can grasp intuitively. Of course, the better news is the availability of this service across online gambling sites. If you throw a digital rock in the endless void that is the online gambling world, chances are you'll hit a casino that supports this payment option. Its reach is unparalleled, so you'll have countless options to choose from.
Of course, we don't recommend rushing into something just because the option is there. Since the pool of options is so wide, many of them aren't up to par. To ensure you play in a stellar venue, check the operator's licenses and learn more about its offer through reading expert reviews. With that out of the way, here's how to deposit with MasterCard Debit:
Head to the operator's Banking/Cashier/Payment Methods page.
Choose the "Deposit with Credit/Debit Card" option from the list of payment options.
From the list of offered credit/debit cards, select MasterCard Debit as your deposit option.
Enter the card's number, expiry date, your name as the cardholder, and the CCV2 code on the back of the card.
Specify how much you wish to deposit to your casino balance and confirm the transaction.
In an instant, the funds will arrive on your balance!
How to Withdraw With the Solution
Withdrawing through MasterCard debit is just as easy as depositing. That said, you might not always have the option to do some. Not all of the online gambling sites that accept deposits through the method accept withdrawals. Before choosing an operator, be mindful of this. The withdrawal process is practically identical to depositing, with a slight change in the fifth step. Here, enter your desired withdrawal amount instead. You should also keep in mind that, unlike deposits, withdrawals aren't instant. They might take a few days to process and appear in your account balance.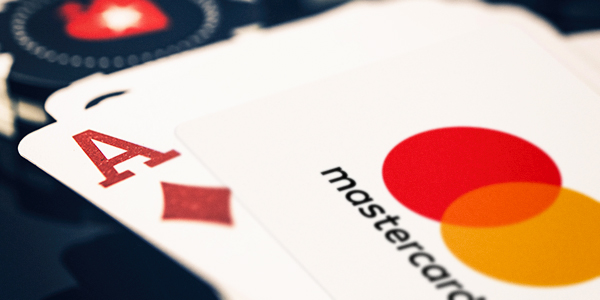 Applicable Fees
Unfortunately, fees are a core part of the MasterCard Debit experience. They apply to nearly all transactions made through the service, and they can vary depending on your banking provider. Of course, it's not just the card provider that influences the fee amount. Your chosen card type also plays a role here. Due to this, it's best to explore your options carefully before applying for one. On top of this, it's possible to incur fees from your chosen operator too. These tend to apply when withdrawing, but some rare cases might charge depositing fees as well.
Accepted and Restricted Countries
We've mentioned MasterCard's impressive reach a few times throughout this text. The service is available in over 180 countries, so it shouldn't be hard for most people to find a local bank that supports the service. Explore your local MasterCard Debit options and choose an appropriate match for your needs. Of course, there are some limitations to the service. In rare cases, you'll find countries that support the MasterCard debit option. You might be able to find credit cards and other options, but this alternative might not be on the list.
Available Currencies
Since MasterCard Debit is directly tied to your bank account, you can expect support in your local currency without question. Of course, this means that the service supports many global currencies, including the US dollar, euro, Swiss franc, Polish zloty, and more. Still, you shouldn't get too comfortable and expect support for all international currencies. The service will likely support popular and local options only. Transfers in other currencies could incur currency conversion fees. You can consult the list of supported currencies for your MasterCard Debit with your bank.
Customer Support and Service
Similarly to the currency options, the Customer Support experience with MasterCard Debit heavily depends on your chosen banking provider. If you need any help related to the service, you'll need to contact your bank's Customer Support. This can be a good thing and a bad thing. On one end, most banks that support the service are reliable and trustworthy, so their Customer Support Team is professional and helpful. On the other, some banks don't provide a pleasant Customer Service experience. They may be hard to get in touch with and make the entire ordeal harder than it needs to be.
Bonuses if you deposit with MasterCard Debit
FAQs
Is MasterCard Debit safe?
Yes, the service is safe. Since it's linked to a bank or financial institution, it uses high-end security provided by these establishments to ensure player safety.
Where is the service available?
MasterCard is available in over 180 countries, and the MasterCard Debit option is offered in most of them. This includes countries in Europe, Asia, Africa, and more!
How big are the fees?
The fees with MasterCard Debit vary depending on the card type and your banking provider. To learn more about them, contact your chosen bank or visit their website for more information.
Are MasterCard Debit deposits instant?
Yes, in most cases, they are. You might experience slight delays in some cases, but only by a few hours. While deposits are instant, keep in mind that withdrawals aren't. They usually take a few days to process.
Do I need a bank account to use the service?
Yes, you do. Having a bank account is a prerequisite to using MasterCard Debit as the card is linked to that account.
See all
Join today and start earning rewards
You will immediately get full access to our online casino forum/chat plus receive our newsletter with news & exclusive bonuses every month.
Join instantly with your social account