Using Money Order as an online casino payment method is one of the safest options you can choose. In essence, it works like a check that can't bounce. Since the service is prepaid, the recipient can always expect a pay-out if everything is filled out correctly. While this service isn't too widespread in the world of online gambling, some operators do support it. If you're interested in checking out one of these venues, we'll try to give you an answer to why use Money Order as your...
Read more
Using Money Order as an online casino payment method is one of the safest options you can choose. In essence, it works like a check that can't bounce. Since the service is prepaid, the recipient can always expect a pay-out if everything is filled out correctly. While this service isn't too widespread in the world of online gambling, some operators do support it. If you're interested in checking out one of these venues, we'll try to give you an answer to why use Money Order as your primary casino payment method?
About Money Order
As we already mentioned, a Money Order is a safe and reliable way to transfer money reminiscent of a cheque. The piece of paper offers users better security during the process, as it requires a signature from both the sender and recipient. On top of that, it's a prepaid method, removing the risk of the transfer bouncing. Looking at the basics of this service, it's easy to see why so many people have fallen in love with it. It's an excellent way to ensure that only one recipient can confirm the transfer, so you know exactly where your money is headed!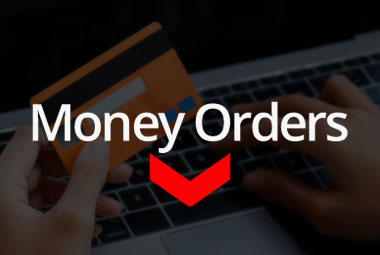 It's almost impossible to talk about Money Orders without going into the history of a particular company that offers them. Some of you might have already guessed that we're referring to Western Union. While the company surprisingly started as a telegram service in the 19th century, it peaked down the line when it introduced several different money transfer services! Naturally, Money Orders were among these options! Along with some of the other services the company offer, it soared in popularity and soon reached a worldwide audience! While Western Union alone can't take the credit for popularizing this service, it's had one of the biggest influences on it.
Money Orders are available through Western Union, banks, financial institutions, and even supermarkets! Depending on who issues the Money Order, it can be international or local! The best examples of their local use can be found in the US. Big supermarket chains like 7-Eleven and Walmart offer these services in the US, giving users a chance to send and receive money through their locations in different states. Western Union would be the best example of the service for international transfers. It's available in over 40 countries worldwide!
Getting Started with It
Using Money Orders can be a bit of an inconvenience. The service is mainly an in-person type of deal, so to get your hands on one, you'll need to visit a physical location that supports these transfers. The good news is, it might not be too hard to find one depending on your location! In theUS, there are nearly 100,000 locations country-wide that support this service. If you have an idea of which company you want to use for the transaction, Western Union, for example, you can use its helpful WU partner locator feature to find a WU location nearby.
Once you find a location that supports Money Orders, you should come prepared. First, you'll need to pay for service, so make sure to take enough cash, your credit card, or debit card. You should also be prepared to fork over a bit more money than expected as the service does typically incur a fee. In addition to this, you also need the name of the recipient.
Filling out the Money Order is practically identical to filling out a check. You write down your name, sign the paper, and potentially add your address as well. Of course, you'll also need to write down the name of the recipient or payee. While this might seem easy, mistakes happen often. Double-check what you've written down before proceeding to the next step - sending the transfer.
Once you've completed the previous steps, you're pretty much done. The last thing to do is pick up your receipt and mail it. One thing to note about Money Order receipts is that they usually come with a tracking number. Through this, you can ensure that the money has arrived and has been cashed out by the payee.
If you're on the receiving side of a Money Order, the process is pretty similar. Unfortunately, cashing out a Money Order is harder than sending one. Not all locations that support this service are cash-out locations, limiting your options. On top of that, you might need to pay fees and show some identity verification documents to pick up your money. The good news, however, is that you have two ways to cash out! The first is a traditional cash-out where you receive the cash in hand, while the other is adding the sum directly to your bank account.
How to Make a Deposit with Money Order at an Online Casino?
Before deciding on Money Order as your go-to casino payment option, it's worth noting that it can be one of the most inconvenient ways to make a deposit, on top of being a pretty rare find in most gambling venues. Of course, the anonymity it grants is something many users appreciate, so if you do choose it, here's how to deposit:
Contact Customer Support and ask them for the proper address to mail the Money Order
Inquire about the accepted deposit amounts
Go to a business that supports Money Orders and follow the instructions provided by the casino's Customer Support
Mail the Money Order to the address provided by the online casino's Customer Support
The money should be added to your balance once the casino receives it. In some cases, you may be able to track when the operator receives the funds through the tracking number on your Money order receipt.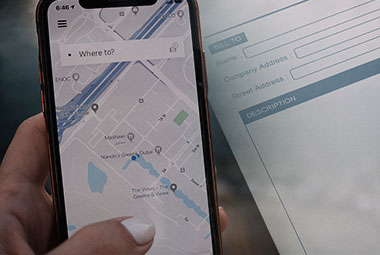 How to Make a Withdrawal
Depositing with Money Orders is already a rare occurrence in online casinos, but withdrawing is even rarer! To check if a casino supports withdraws through this service, visit its Cashier/Banking page and see if the option is listed under withdrawals. If it is, enter your personal information in the required fields and proceed. You should receive your Money Order in the mail not too long after. If you can't find the option on the casino's Cashier/Banking page, you can contact Customer Support to inquire about its availability. In some cases, the casino Customer Support has to initiate the request.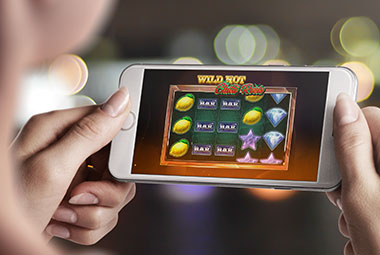 Applicable Fees
Fees are a big part of how Money Orders work. Since the companies supporting the service practically act as intermediaries, they usually charge hefty fees for their involvement.
The fees you can expect from using the service vary drastically depending on the company you initiate the transfer with and the method you pay with. If you're paying with a credit card, the fee ranges from 3-5% of the total sum! With US companies, you'll find flat fees are a common occurrence. If you initiate the service through Walmart, the fee is a measly $1. If you do so through the US Postal Service, the fee can be either $1.45 or $1.95 depending on the amount you're sending.
Accepted and Restricted Countries
Since the Money Order service is offered by a plethora of companies across the globe, it's safe to say that it's pretty widespread.
The solution is popular within the US, especially when massive retailers offer it. We've already mentioned the state-wide availability of the service through Walmart and 7-Eleven, but it's also available through Moneygram US, the US Postal Service, and many others!
It's best to look at the international availability of Money Orders through the lens of the Western Union. The company is the most widespread of the bunch, offering access to users in over 40 countries globally! These include Germany, Canada, Austria, Croatia, Ireland, Czech Republic, France, Romania, the UK, the US, New Zealand, Netherlands, and many others! 
Available Currencies
As you can probably imagine, these payments are usually sent out in the original currency of the sender. These can include the US dollar, euro, Canadian dollar, British pound, and more!
When international transfers come into play, things get a bit muddy. Currency conversions are an option with most companies, but they'll likely cost the payee some hefty currency conversion fees! If you can, try to avoid these.
Customer Service & Support Options
Since Money Orders are available through several different companies, it's hard to give a cohesive message regarding Customer Support. Since you'll likely be dealing with Western Union as the go-to option for this service, we'll focus on their Customer Support efforts.
Western Union does an excellent job of offering professional and prompt responses to users. It also offers a variety of contact options that range from phone numbers to in-person help! The quickest way to get in touch with the WU Customer Care Team is through Live Chat or Phone Number. Both are available 24/7, so you should have no trouble reaching them at any time. If you prefer to chat with someone face to face, you can head to the nearest WU location and speak with an agent!
Bonuses if you deposit with Money Order
FAQs
Are Money Orders safe?
While Money Orders can be used in fraudulent ways, they're usually a safe payment option. Unlike checks that carry the risk of bouncing, are a safe prepaid alternative that only the payee can cash out.
Is the service available in my country?
The availability of the service depends on the company you want to use it through. At the moment, Western Unions is in the lead with availability in over 40 countries.
Is there a limit to how much I can send?
Yes, there are typically limits on Money Orders. While they can vary depending on the company you send them through, they're usually capped at a $2,500 maximum.
Can I get a refund on a Money Order?
Again, this depends on the company you use. With Western Union, you can request a refund if the Money Order hasn't been cashed out yet. It's worth noting that you will be charged a non-refundable flat fee to receive your money back.
Is there a way to avoid fees?
Unfortunately, no. The best way to avoid higher fees is to look into the different companies that offer this service and see which ones charge the least.
See all
Latest Forum Posts
Never tried to send them a deposit that way, but a withdrawal cost about $30 for the Western Union part of the fees. So, not sure that is a good way to go... Cause then you also have the deposit fee...
My Paylinq
they are getting more creative.  I even saw one site where they would loan you a hundred or so if you were a regular member.  One that takes money orders, the deposit by cell phone thing;  I'm...
How is everyone depositing?
Join today and start earning rewards
You will immediately get full access to our online casino forum/chat plus receive our newsletter with news & exclusive bonuses every month.
Join instantly with your social account