Choosing YooMoney, formerly known as Yandex, as your primary banking method when online gambling is an excellent idea. Acting as an electronic payment service, YooMoney is one of the biggest money transfer services in the territory of Russia. It offers secure and quick payments that anyone can complete with minimal effort! Before you get your hands on it, you might want to learn more about this coveted payment solution. In this text, we'll answer the questions what is YooMoney and why you...
Read more
Choosing YooMoney, formerly known as Yandex, as your primary banking method when online gambling is an excellent idea. Acting as an electronic payment service, YooMoney is one of the biggest money transfer services in the territory of Russia. It offers secure and quick payments that anyone can complete with minimal effort! Before you get your hands on it, you might want to learn more about this coveted payment solution. In this text, we'll answer the questions what is YooMoney and why you should use it as your primary payment method in online casinos?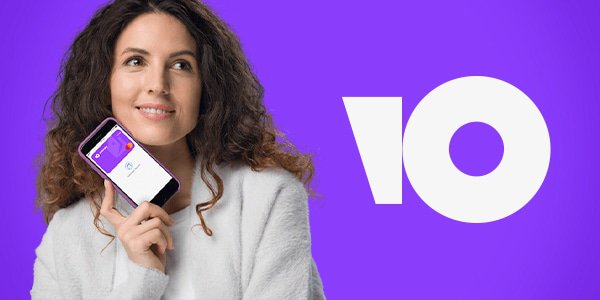 About YooMoney
YooMoney has a long and complicated history. The payment solution got its start as part of the leading Russian search engine Yandex and its largest bank Sberbank. The collaboration started back in 2002, but a lot has changed since then. With Yandex growing exponentially over the years, its ownership changed. Sberbank currently owns 100% stakes in the company and has undergone a rebrand for the service. Today, Yandex is better known as YooMoney. While there have undoubtedly been plenty of changes with the service over the years, one thing remains the same. The payment solution offers a convenient way for users to make online payments!
YooMoney was created with Russian users in mind, and this is still the case. Although it has expanded to include a few other neighboring countries, Russia is the priority. The service is currently Russia's second most popular payment solution, with over 90% of the population recognizing the name and over 40% of them using the service themselves. We can't say that we blame them. YooMoney, or Yandex, was built with convenience at the forefront. It can be used as an eWallet for online payments, and more recently, users can also order a virtual or physical payment card similar to VISA and MasterCard through the service. With so many options available, its versatility is practically unmatched by other similar solutions in the region.
It's worth noting that YooMoney is no longer just a simple payment solution. While its main purpose to make money transfers easier remains, the solution can do much more. YooMoney has partnered with tons of platforms that give it a unique advantage in the modern online entertainment space. These include entertainment platforms, gaming services, mobile apps, investing services, and more! With the help of YooMoney, users can access these services without a hassle and start using them within seconds. If you're looking for a solution that can help make your overall online entertainment experience a bit easier, this one might be the perfect pick.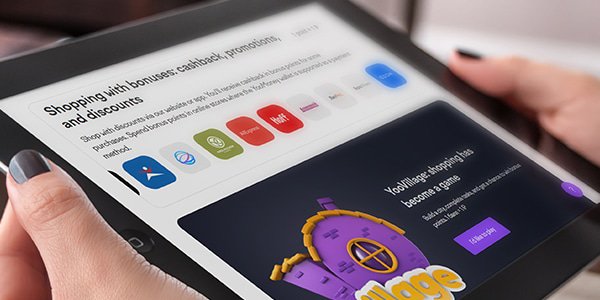 Getting Started with It
As we already mentioned, YooMoney is best-known for offering a convenient way for users to pay when shopping online. While this remains true, the service now offers a few different ways to do this! You can use the payment solution as a classic eWallet, or a payment card.
To get started with YooMoney's eWallet service, you'll need to register an account with the solution through its official website. The registration process is about what you'd expect when signing up with other similar services. You'll need to enter some personal information, verify your account, and complete the registration! One thing we should note is that other than entering your personal information into the registration form, you might also need to verify your identity later on to activate all of the features of your account.
Once you've completed setting up your YooMoney account, you're pretty much set! Using the service is pretty easy. You just need to find the YooMoney logo on the website of your choice and tap it to start a transaction. You'll be surprised to learn that the service works like this with most sites it partners with, including online casinos! You should have no trouble finding your way around this when your eWallet is complete.
Using the YooMoney payment cards is a bit different than using the eWallet service. First, you'll need to set up an account with the service just like before. The process doesn't differ up to this point. Once your YooMoney wallet is live, you'll need to submit a request for a payment card. If you thought this was going to be hard, you thought wrong. To get the virtual card, all you need to do is request one from the website. The approval process is almost instant and costs nothing! The same process can be repeated to receive the physical card, as well.
Now, you might be wondering why you would choose to use a YooMoney virtual card instead of an eWallet, and the answer is pretty straightforward. The virtual card comes with special perks like cashback! For avid users, this option can be pretty worthwhile in the long run. The good news is, the physical card also comes with these perks! Additionally, you have the benefit of a physical card that you can use to shop at local stores!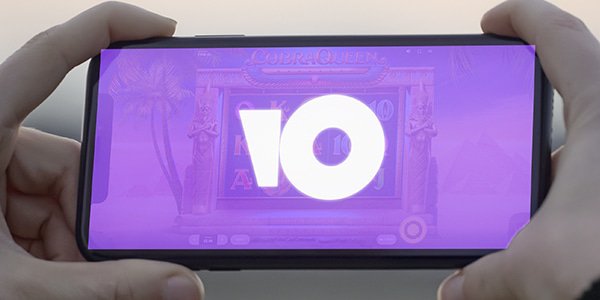 How to Make a Deposit with YooMoney at an Online Casino?
It might come as a surprise to most, but YooMoney, or Yandex, is accepted in many online casinos. While the payment option peaks in Russia, it's a viable payment option on gambling sites worldwide! To use the method for depositing in these casinos, you'll first need to register an account with them.
Once you've successfully set up your account with a casino of your choice, here's how you can use YooMoney to make a deposit:
Look for the YooMoney/Yandex logo in the casino's Deposits/Cashier/Banking page.
When the new window opens, enter your account details and log in to your YooMoney account. Alternatively, you can enter your YooMoney card information.
Once you log into your online banking profile, enter how much you'd like to deposit.
Confirm the transaction and watch the money arrive on your balance immediately.
How to Make a Withdrawal with It?
While we've mainly focused on deposits in this text, it's worth mentioning that YooMoney can be used for withdrawing too. Luckily, the withdrawal process is pretty simple. In essence, to withdraw with this method, you need to repeat the same steps for depositing. Naturally, the only difference here would be starting the withdrawal process through the withdrawal page instead of the deposit page of the casino.
Something you should watch out for when depositing with YooMoney is the waiting time. While the solution itself has pretty short processing times, the casino itself might impose a wait that lasts up to a few days.
Applicable Fees
Depending on the casino you choose, you might be prompted to pay some small fees when using YooMoney. Generally, these fees range anywhere between 0.1-3.1% of the amount being transferred. Other than this sum, you might also be prompted to pay a fee when requesting your physical YooMoney card. The fee attached to the physical card is pretty insignificant and consists of 99 Russian rubles for three years.
Accepted & Restricted Countries
From its early days as Yandex, YooMoney has catered to Russian users. Over the years, the company has expanded and now accepts users from several other territories too. These territories include Armenia, Belarus, Bulgaria, Germany, Kazakhstan, Crimea, Kyrgyzstan, Latvia, Moldova, Tajikistan, Thailand, Turkmenistan, Turkey, Ukraine, and Estonia.
While the player base for the solution is still somewhat limited, it's available in worldwide entertainment venues. YooMoney users don't have to worry much about the payment solution having a global reach.
Available Currencies
Although it was made for Russian users first, YooMoney can process several different currencies besides the Russian Ruble.
Among these currencies, you'll find the US dollar, Euro, Belarusian rubles, Tenge, British pounds, Chinese yuan, Japanese yen, Polish zloty, Swiss francs, and Czech koruna.
Customer Service and Support Options
If you run into an issue and need help related to your YooMoney account, you're in good hands. Not only is the official website packed with helpful info, but it offers several ways to contact Customer Support and get things sorted.
No matter your issue, we recommend checking out the YooMoney help page first. Here, you'll find multiple drop-down links that offer information on payments and purchases, payment passwords, bank cards, limits and fees, security, and more. If you can't successfully deal with the problem through the help page, you can contact Customer Support through email, Live Chat, and phone number. Of all these options, the Live Chat option garners the quickest response.
Yandex / Yoo Money payment method fees and facts
Yandex / Yoo Money is popular in these countries
Russia
Countries restricted from using Yandex / Yoo Money

Afghanistan,

Aland Islands,

Albania,

Guernsey,

Algeria,

American Samoa,

Andorra,

Angola,

Anguilla,

Antarctica,

Antigua and Barbuda,

Argentina,

Armenia,

Aruba,

Australia,

Austria,

Azerbaijan,

Bahamas,

Bahrain,

Bangladesh,

Barbados,

Belarus,

Belgium,

Belize,

Benin,

Bermuda,

Bhutan,

Bolivia,

Bosnia and Herzegovina,

Botswana,

Bouvet Island,

Brazil,

British Indian Ocean Territory,

Brunei,

Bulgaria,

Burkina Faso,

Burundi,

Cambodia,

Cameroon,

Canada,

Cape Verde,

Cayman Islands,

Central African Republic,

Chad,

Chile,

China,

Christmas Island,

Cocos (Keeling) Islands,

Colombia,

Comoros,

Congo,

Congo Democratic Republic,

Cook Islands,

Costa Rica,

Cote d'Ivoire,

Croatia,

Cuba,

Curacao,

Cyprus,

Czech Republic,

Denmark,

Djibouti,

Dominica,

Dominican Republic,

Ecuador,

Egypt,

El Salvador,

Equatorial Guinea,

Eritrea,

Estonia,

Ethiopia,

Falkland Islands (Malvinas),

Faroe Islands,

Fiji,

Finland,

France,

French Guiana,

French Polynesia,

French Southern Territories,

Gabon,

Gambia,

Georgia,

Germany,

Ghana,

Gibraltar,

Greece,

Greenland,

Grenada,

Guadeloupe,

Guam,

Guatemala,

Guinea,

Guinea-Bissau,

Guyana,

Haiti,

Heard Island and McDonald Islands,

Honduras,

Hong Kong,

Hungary,

Iceland,

India,

Indonesia,

Iran,

Iraq,

Ireland,

Isle of Man,

Israel,

Italy,

Jamaica,

Japan,

Jersey,

Jordan,

Kazakhstan,

Kenya,

Kiribati,

Korea, Democratic People's Republic of,

Republic of Korea,

Kuwait,

Kyrgyzstan,

Laos,

Latvia,

Lebanon,

Lesotho,

Liberia,

Libya,

Liechtenstein,

Lithuania,

Luxembourg,

Macau,

Madagascar,

Malawi,

Malaysia,

Maldives,

Mali,

Malta,

Marshall Islands,

Martinique,

Mauritania,

Mauritius,

Mayotte,

Mexico,

Micronesia, Federated States of,

Moldova,

Monaco,

Mongolia,

Montenegro,

Montserrat,

Morocco,

Mozambique,

Myanmar,

Namibia,

Nauru,

Nepal,

Netherlands,

Netherlands Antilles,

New Caledonia,

New Zealand,

Nicaragua,

Niger,

Nigeria,

Niue,

Norfolk Island,

North Macedonia,

Northern Mariana Islands,

Norway,

Oman,

Pakistan,

Palau,

Palestine,

Panama,

Papua New Guinea,

Paraguay,

Peru,

Philippines,

Pitcairn,

Poland,

Portugal,

Puerto Rico,

Qatar,

Reunion,

Romania,

Rwanda,

Saint Helena, Ascension and Tristan Da Cunha,

Saint Kitts and Nevis,

Saint Lucia,

Saint Martin,

Saint Pierre and Miquelon,

Saint Vincent and The Grenadines,

Samoa,

San Marino,

Sao Tome and Principe,

Saudi Arabia,

Senegal,

Serbia,

Seychelles,

Sierra Leone,

Singapore,

Slovakia,

Slovenia,

Solomon Islands,

Somalia,

South Africa,

South Georgia and The South Sandwich Islands,

South Sudan,

Spain,

Sri Lanka,

Sudan,

Suriname,

Svalbard and Jan Mayen,

Swaziland,

Sweden,

Switzerland,

Syria,

Taiwan,

Tajikistan,

Tanzania,

Thailand,

Timor-Leste,

Togo,

Tokelau,

Tonga,

Trinidad and Tobago,

Tunisia,

Turkey,

Turkmenistan,

Turks and Caicos Islands,

Tuvalu,

Uganda,

Ukraine,

United Arab Emirates,

United Kingdom,

United States,

United States Minor Outlying Islands,

Uruguay,

Uzbekistan,

Vanuatu,

Vatican,

Venezuela,

Viet Nam,

Virgin Islands, British,

Virgin Islands, U.S.,

Wallis and Futuna,

Western Sahara,

Yemen,

Yugoslavia,

Zambia,

Zimbabwe

Show more
Available currencies
RUB, USD, EUR, GBP, CNY, JPY, PLN, CHF, CZK
Deposit fees
Bank transfer
3% of the amount + 15 ₽
Credit card
3% of the amount + 45 ₽
Withdraw fees
Prepaid card at the ATM
3% (no less than 100 ₽)
Cashback and promotions
Promotions
Three types of cashback
Link to terms & conditions
https://yoomoney.ru/?lang=en
FAQs
Is YooMoney safe?
Yes, YooMoney is safe. The payment solution uses the latest SSL encryption technology to keep all information exchanged between its servers safe. Additionally, it has a license for performing banking transactions No. 3510-K.
Is there a YooMoney app?
Yes, there is a YooMoney app available for Android and iOS users. You can download the app by visiting the Google Play Store or Apple App Store and searching for YooMoney. Once the download is complete, log into your account and start using it.
Is the website available in multiple languages?
The YooMoney website is only available in Russian and English. If you don't speak any of these languages, you might have a hard time navigating it and setting up your account.
Can I contact Customer Support by phone?
Yes, YooMoney Customer Support has active phone lines around the clock. You can find a dedicated line for Russian users and a phone line for users outside of Russia.
Is there a monthly fee for using the YooMoney wallet?
Generally, no. You will only be charged 270 Russian rubles a month as a service fee if your account remains inactive for over two years.
See all
Join today and start earning rewards
You will immediately get full access to our online casino forum/chat plus receive our newsletter with news & exclusive bonuses every month.
Join instantly with your social account