When it comes to choosing an online casino site to join, you're probably overwhelmed with all the choices you have at your disposal. There are hundreds of online casino sites that you can join, each of them showering you with games and promos, making your decision even harder. But what should guide you through this process of choosing is the payment methods list the casinos offer. You should find an online casino site that would provide you with at least three solutions you could use to make...
Read more
When it comes to choosing an online casino site to join, you're probably overwhelmed with all the choices you have at your disposal. There are hundreds of online casino sites that you can join, each of them showering you with games and promos, making your decision even harder.
But what should guide you through this process of choosing is the payment methods list the casinos offer. You should find an online casino site that would provide you with at least three solutions you could use to make safe transactions, one of which should be a local one. If a US player, choose a casino that offers Zelle. Why use Zelle across online casino sites?
Zelle is the payment solution that would make your online banking smooth and effortless, in just a few clicks or taps on your device. It is a bridge, an intermediary between your bank and your online casino, which will allow you to quickly send money to your chosen casino, without the need of downloading additional software. You can make a deposit straight from your banking app, without creating additional accounts or profiles.
It was launched in 2017 with the aim to make digital payments for USA citizens faster and easier than ever. It is operated by Early Warning Services, a private financial services company owned by the major US banks, such as Wells Fargo, Bank of America, PNC Bank, Capital One, US Bank, and JPMorgan Chase. Previously, the service was known as clearXchange, launched in 2011, but was sold to Early Warning Services in 2016, and relaunched as Zelle in 2017.
The solution gives users the chance to electronically transfer money from their own online banking service, hence, their own bank account, using a desktop or a mobile device. Naturally, to use it, a user needs to have a bank account in one of the participating banking institutions. If worried about the security of the solution, you should know that it uses monitoring features and authentication to make your payments more secure, so regardless of whether you're using it through your financial institution's online banking or mobile app, you will have peace of mind and not worry about your personal or financial details.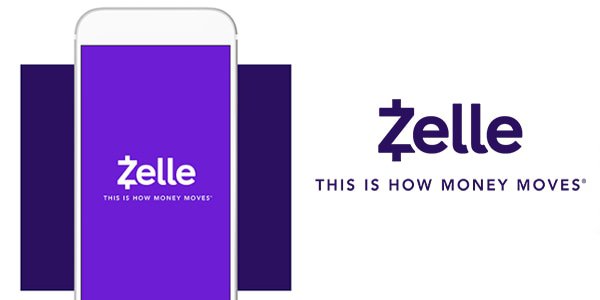 How Does It Work?
To get started with it you don't need to download any other software; you can use your bank's online banking system to start depositing right away. Its credit union and bank partners are helping it make it easy, fast and safe to send and receive money.
All you need to do is search the list of bank or credit card union options and find the one you already have a bank account with. Or, just open the online banking profile that you have with your bank, and see whether you have Zelle as an option there. Follow the easy steps to enroll and start using it right away.
After you access it you would need to enter the mobile number or email address of the trusted recipient. You need to enter the amount you wish to send, and if the recipient is already enrolled with the solution, the money would go directly to their bank account, in minutes. If not enrolled yet, the recipient will receive a notification informing them how to receive the money quickly and simply.
But there's something else you should know before you start using it. The list of banking institutions is huge, so you should have no problem finding the one you already have an account with. But if you cannot find it, you should know that you can still use Zelle. To use it, however, you will need to download its app. If your bank doesn't currently offer it as a solution, you can download its app in a few taps and you can still receive and send money fast with it!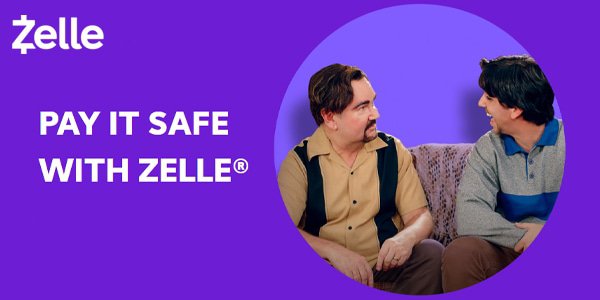 Making Online Casino Transactions
The best thing about this payment solution…
…is that you can make both deposits and withdrawals with it. As mentioned, you can both send and receive money with it, and you just need to follow a few simple steps to make that happen.
To fund your account with it…
…make sure you've previously enrolled with it. Then, go to the online casino's Banking or Cashier page. From the list of accepted methods, try to find Zelle's logo. If not there, choose to deposit via bank transfer. After you log in to your online banking system, choose to make a deposit with the Zelle. As explained before, you would need to type in the casino's email address of US phone number, the amount you wish to deposit and confirm. If the casino is enrolled with the solution, the money will be on your online casino balance in a few minutes. If not, the casino will receive a notification with clarification on how to receive the payment. As soon as the casino confirms it, the money will arrive.
Withdrawals with it…
…are as easy. You would basically have to repeat the same process. Enroll with Zelle and ask the casino to send you the withdrawal via it. Provide the casino with your phone number or email address you enrolled, and as soon as it sends the withdrawal, the money will arrive on your bank account. You will get a notification on your mobile number or email letting you know that the money is on the way.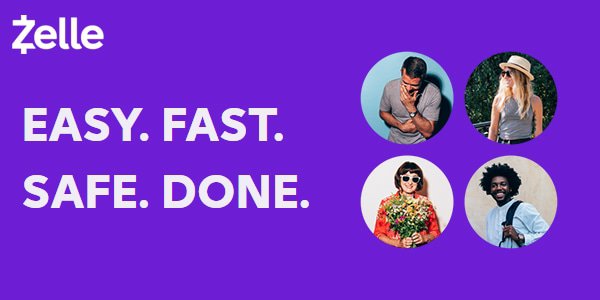 Benefits and Downsides
As you could see depositing and withdrawing with this payment solution brings you several benefits. First of all, it is extremely easy to use. As long as the financial institution you have a bank account with offers it as an option, you can send money with just a few taps on your mobile device. You just need to log in to your online banking app and start sending money with it. Even if your bank doesn't offer it, you can just download its app and start using it anyway.
Secondly it is incredibly fast. As long as both you and your casino are enrolled with it, your deposits and withdrawals will be sent within minutes, directly to your respective bank accounts. The transactions are pretty quick even if one of you is not enrolled, as enrolling with it takes only a few minutes, plus, you are sent guidelines and notifications as to how to complete the transaction.
Zelle is extremely secure, with proper authentication procedures involved. Choose one of the many casinos, and you can play without a worry on your mind. But what we haven't mentioned so far is that payments between enrolled users do not typically incur transaction fees! Therefore, transactions with it are even fee-free! What more could one ask for? Make sure you check with your financial institution to determine whether any fees are involved, though.
Only US players with a bank account in the country can use it. Players from other countries can, in no way, use it to make safe, fast and easy transactions with it. So, if you are a resident of any country other than the US and you don't have a US bank account, you would need to look for a different solution to use. Both you and your casino must have an active US bank account in order for you to use the service.
Zelle payment method fees and facts
Zelle is popular in these countries
United States
Countries restricted from using Zelle

Afghanistan,

Aland Islands,

Albania,

Guernsey,

Algeria,

American Samoa,

Andorra,

Angola,

Anguilla,

Antarctica,

Antigua and Barbuda,

Argentina,

Armenia,

Aruba,

Australia,

Austria,

Azerbaijan,

Bahamas,

Bahrain,

Bangladesh,

Barbados,

Belarus,

Belgium,

Belize,

Benin,

Bermuda,

Bhutan,

Bolivia,

Bosnia and Herzegovina,

Botswana,

Bouvet Island,

Brazil,

British Indian Ocean Territory,

Brunei,

Bulgaria,

Burkina Faso,

Burundi,

Cambodia,

Cameroon,

Canada,

Cape Verde,

Cayman Islands,

Central African Republic,

Chad,

Chile,

China,

Christmas Island,

Cocos (Keeling) Islands,

Colombia,

Comoros,

Congo,

Congo Democratic Republic,

Cook Islands,

Costa Rica,

Cote d'Ivoire,

Croatia,

Cuba,

Curacao,

Cyprus,

Czech Republic,

Denmark,

Djibouti,

Dominica,

Dominican Republic,

Ecuador,

Egypt,

El Salvador,

Equatorial Guinea,

Eritrea,

Estonia,

Ethiopia,

Falkland Islands (Malvinas),

Faroe Islands,

Fiji,

Finland,

France,

French Guiana,

French Polynesia,

French Southern Territories,

Gabon,

Gambia,

Georgia,

Germany,

Ghana,

Gibraltar,

Greece,

Greenland,

Grenada,

Guadeloupe,

Guam,

Guatemala,

Guinea,

Guinea-Bissau,

Guyana,

Haiti,

Heard Island and McDonald Islands,

Honduras,

Hong Kong,

Hungary,

Iceland,

India,

Indonesia,

Iran,

Iraq,

Ireland,

Isle of Man,

Israel,

Italy,

Jamaica,

Japan,

Jersey,

Jordan,

Kazakhstan,

Kenya,

Kiribati,

Korea, Democratic People's Republic of,

Republic of Korea,

Kuwait,

Kyrgyzstan,

Laos,

Latvia,

Lebanon,

Lesotho,

Liberia,

Libya,

Liechtenstein,

Lithuania,

Luxembourg,

Macau,

Madagascar,

Malawi,

Malaysia,

Maldives,

Mali,

Malta,

Marshall Islands,

Martinique,

Mauritania,

Mauritius,

Mayotte,

Mexico,

Micronesia, Federated States of,

Moldova,

Monaco,

Mongolia,

Montenegro,

Montserrat,

Morocco,

Mozambique,

Myanmar,

Namibia,

Nauru,

Nepal,

Netherlands,

Netherlands Antilles,

New Caledonia,

New Zealand,

Nicaragua,

Niger,

Nigeria,

Niue,

Norfolk Island,

North Macedonia,

Northern Mariana Islands,

Norway,

Oman,

Pakistan,

Palau,

Palestine,

Panama,

Papua New Guinea,

Paraguay,

Peru,

Philippines,

Pitcairn,

Poland,

Portugal,

Puerto Rico,

Qatar,

Reunion,

Romania,

Russia,

Rwanda,

Saint Helena, Ascension and Tristan Da Cunha,

Saint Kitts and Nevis,

Saint Lucia,

Saint Martin,

Saint Pierre and Miquelon,

Saint Vincent and The Grenadines,

Samoa,

San Marino,

Sao Tome and Principe,

Saudi Arabia,

Senegal,

Serbia,

Seychelles,

Sierra Leone,

Singapore,

Slovakia,

Slovenia,

Solomon Islands,

Somalia,

South Africa,

South Georgia and The South Sandwich Islands,

South Sudan,

Spain,

Sri Lanka,

Sudan,

Suriname,

Svalbard and Jan Mayen,

Swaziland,

Sweden,

Switzerland,

Syria,

Taiwan,

Tajikistan,

Tanzania,

Thailand,

Timor-Leste,

Togo,

Tokelau,

Tonga,

Trinidad and Tobago,

Tunisia,

Turkey,

Turkmenistan,

Turks and Caicos Islands,

Tuvalu,

Uganda,

Ukraine,

United Arab Emirates,

United Kingdom,

United States Minor Outlying Islands,

Uruguay,

Uzbekistan,

Vanuatu,

Vatican,

Venezuela,

Viet Nam,

Virgin Islands, British,

Virgin Islands, U.S.,

Wallis and Futuna,

Western Sahara,

Yemen,

Yugoslavia,

Zambia,

Zimbabwe

Show more
Available accounts
1 account
Available currencies
USD
p2p Money transfer
Send money p2p
free
Receive money p2p
free
Two factor authentication
One-Time Password
Link to terms & conditions
https://www.zellepay.com/legal/terms-use
Bonuses if you deposit with Zelle
FAQs
Which cards can I enroll tied to my bank account?
You can only enroll MasterCard and VISA debit cards tied to your US bank account. Credit cards, business debit cards, gift cards, cards linked to international accounts or prepaid cards from financial institutions outside of its network are not eligible.
Is there a limit on the amount of money I can receive or send with it?
This would depend entirely on your financial institution. You would have to find out the specific limits they have for their users, so you must reach out to your credit card union or bank to discover more information on any possible limits.
If there's a problem with my withdrawal, how do I get help?
If you need any help, you should first contact the Customer Support team at the casino for questions regarding the withdrawal status. Zelle also offers a Customer Support service, and a thorough FAQs page you can explore, in case you want further clarification.
How long do withdrawals typically take?
If both you and your casino are enrolled with Zelle, you should receive your withdrawal typically within a few minutes. However, if it is has been more than three days, you should contact the casino's Customer Support team, or give Zelle's Support team a call via the toll-free line 844-428-8542 to get your answers.
Can payments be cancelled?
Considering the solution processes transactions almost instantly, you can cancel a payment only if the casino, or the recipient, hasn't enrolled with it yet. You can select Cancel This Payment at the activity page. If the casino has already enrolled, the money arrives on its bank account directly, and cannot be cancelled.
See all
Join today and start earning rewards
You will immediately get full access to our online casino forum/chat plus receive our newsletter with news & exclusive bonuses every month.
Join instantly with your social account