Exclusive Bonuses
$100 No Deposit Bonus. New players only!
28 free spins on April Fury and the Chamber of Scarabs. New players only!
$25 No Deposit Bonus. New players only!
50 Free Spins on 'Gem Fruits'. New players only!
Skip To The List of Bonuses
With so many promotional campaigns and attractive deals offered at online casinos, it doesn't come as surprise players are often confused. Sticky and non-sticky bonuses, exclusive LCB bonuses, sign up offers, extra spins, and whatnot, all that (and much more) is found in lobbies casinos-wide.
How to be sure which casino bonus is sticky and which is non-sticky?
It's quite simple. As the name itself indicates, sticky remains on your account and cannot become real money. On the other hand, non-sticky is not "glued" to your account as play funds only- it's convertible to real funds.
But that's just the uppermost layer, there are so many things to discuss and analyze before claiming any of these. Our insightful guide offers plenty of valuable information on these two types of bonuses and gives you some useful direction on what to pay attention to when selecting any of these offers.
Keep reading to find out more!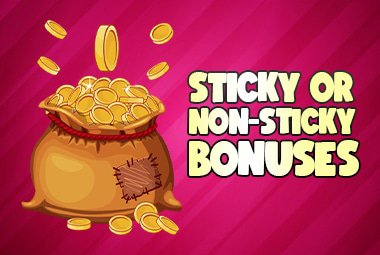 Sticky VS Non-Sticky Bonus
First things first, let's neatly explain and define each of these two terms, so that you have a precise picture of what are they.
Sticky bonuses, as the name indicates, means that the money you deposit "gets stuck" to the bonus funds that go along. This means you cannot withdraw it until you meet the playthrough requirements. But when you do, you will be able to cash out. Sometimes, this type of offer is referred to as "phantom" as it simply disappears and never becomes actual money, but it's a tool that may lead to scoring more cash.
(Think of a piece of bubble gum getting stuck to the sole of a shoe.)
On the other hand, non-sticky bonuses do not tie bonus and real money, they are separate. Consequently, you have the chance to withdraw real money even before meeting WRs. What you do is play with your real funds first, which is why you can cashout it at any time you want.
How about we give you a practical example of how they work?
Let's explain the sticky one. A player places EUR 20 and opts for an additional EUR 20. There's a total of EUR to play with, but no withdrawal can be made until playthrough demands are met.
As for non-sticky, you place the same amount of EUR 20, and you get the same boost of EUR 20. The stakes are the same, but when you start playing, you do so with your REAL money first. As long as you don't use bonus money, you can grab your winnings any time you want. In case you start playing with bonus funds well- you'll have to meet WRs before cashout.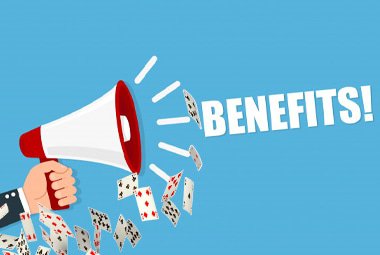 What Are the Benefits of Non-Sticky Offers?
When you compare the rollover demands, you will notice that non-sticky generally come with higher requirements than the sticky ones. But, that doesn't decrease their popularity.
There are many reasons why punters like them, and here are some of them:
They provide more stable stakes
Winnings can be cashed out at any time
It is easier to calculate the expected value of the bonus
Punters aren't tied to playthrough demands
How Should Your Journey to a Good Bonus Look Like?
Call it some measures of precaution or whatever you like, but each player needs to be thoroughly informed on what each of these two (or any other) promotional deals has in it.
Just like we always say…
…reading Terms and Conditions is without any doubt the most important part of the procedure. Yes, all those campaigns sound great, but that's only the surface. It's pretty much the same as with no deposit bonuses- we all know that those opportunities are great, but there's much more to that than it meets the eyes.
Here are some of the questions that you need to answer prior to laying hands on any promo:
Are the wagering requirements reasonable or overly high?
Is there enough time to meet the playthrough demands?
What is the cashout policy like?
Are there any games restricted to play while the bonus is active?
In which percent do the releases contribute towards the completion of WRs?
Are all countries eligible to claim it?
Do all payment methods participate?
Finally, the purpose of this was by no means to scare you or prevent you from claiming bonuses. Quite the opposite, do so, but only when you have knowledge by your side. We hope our guide brought you some valuable insights into sticky and non-sticky bonuses.
Have fun and gamble responsibly!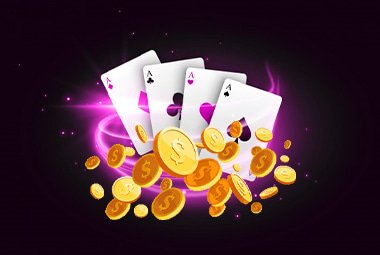 Example:
20x wagering requirement
A 20x wagering requirement means you must playthrough your requirements 20 times before you can withdraw any winnings.
Case: 100% up to £100 with a wagering requirement of x20.
Bonus money example: Deposit £50 and get £50 bonus money. The wagering requirement is the bonus money multiplied by 20 (£50 x 20 = £1000).
Deposit amount + Bonus money example: Deposit £50 and get £50 bonus money. The wagering requirement is the deposit amount + bonus money multiplied by 20 (£50 + £50 x 20 = £2000).
Wagering requirements calculator
FAQs
Are sticky bonuses real bonuses?
Yes, those are real and legit promotional offers. The only difference is that you cannot always cashout winnings from it, but they are available as play funds. Simply put, you use them as some sort of tool to possibly trigger bigger winnings.
Should players claim sticky bonuses?
It depends on one's personal preferences, buy, generally- the answer is yes. Even though winnings are not always withdrawable, still that sum can be used for playing. It is true that they come with many limitations and specific rules and conditions, but that doesn't make them less thrilling.
What is a parachute bonus?
Parachute bonus is another name for the non-sticky bonus. It is also known as forfeitable or lifeline bonus. The main characteristic of this type of campaign is that you can cancel it and cashout the winnings whenever you want to, provided that you haven't touched the bonus sum of your balance.
Which one is better- sticky or non-sticky bonus?
This is entirely up to a punter and his/ her own personal preferences. Any bonus is good if it has fair and transparent rules so that players get the right picture of how it works and what they get.
Where to look for the best sticky or non-sticky bonuses?
Such bonuses are available in the majority of venues, but you should always look in those which have a good reputation among punters. One of the most significant fields to analyze is the Terms and Conditions- avoid the predatory ones.
See all
lcb activities in the last 24 hours
Most viewed forum topics
I recently received email to join Pacific spins casino. they are giving $101 upon sign up. the wagering is 20x not bad really however max cashout is only $50. i can't find any reviews on this place....
Pacific Spins Casino No Deposit
See all casino bonuses available for your country on our Halloweenbonus themed page. We will also post updates in this thread for your convenience. If you find any Halloween themed offers feel free...
Best Halloween Casino Bonuses For 2023