Find the best mobile casinos to play right here! Sites that need no download and are compatible on iPhone, Android, or your iPad.
Skip To The List of Casinos
A Brief History Of Mobile Online Casinos
It all started in 1997, when the first game appeared on a mobile phone. This came to include games such as Snake and Tic-tac-toe, which soon came pre-installed on mobile devices. In the early 2000s, Wireless Application Protocol (WAP) games were introduced, allowing users a means of buying and downloading additional games to their mobile device. Once this new product became a standard feature on mobile devices, and had time to marinate with the public, it then dawned on developers to begin creating casino games. Playtech and Microgaming were among the first to develop their own mobile casino platforms in 2005.
Browser compatible phones with apps started to become the norm with apple's launch of the iPhone in 2007, and the opening of the AppStore in 2008. This progress served as a major milestone in mobile gaming. It spawned the launch of Google's Android in 2008 as well, opening the door to a wide variety of smartphones, as opposed to just the iPhone.
More on the development of mobile gambling here.
What to Expect Today
As Apple and Google emerged, real money mobile casinos began popping up everywhere. Today, there are thousands of mobile casinos available, which translates to tens of thousands of mobile games accessible by players located around the world.
Mobile platforms are easier-than-ever to access for those with smartphones or tablet devices. Many desktop casinos offer mobile counterparts, which can be accessed by simply entering the site address in your mobile browser, while some require downloading a mobile app from your device's AppStore. In some cases, online casinos will provide a QR code, which can be scanned using your mobile camera, which will then open up the site in your mobile browser or lead you to download an app.
A standard assortment of games is currently available for mobile access, and includes slots, video poker, blackjack, roulette, and other table games on occasion. Slots are most definitely the most popular game played on mobile today. Users can expect a similar experience in comparison to desktop casinos, with minor differences, mostly concerning format. It is, undeniably, more convenient, however. The same security is to be expected, as long as the casino is reputable and licensed, along with similar processes for deposits and withdrawals.
Those looking for the same kind of bonuses found at traditional online casinos will only be slightly disappointed. While bonuses are available via mobile, they can be anticipated on a smaller scale, and can, in some cases, be limited to welcome offers, and simple free spin or deposit promotions.
At this time, almost all casinos are both mobile and desktop friendly, and players can certainly expect more to go live in the future.
If you have more questions please read our Mobile Casino FAQ.
Below you can sort by your phone type by clicking 'More Filters' or you can use the icons below to quickly see if your phone is supported by each casino:

   A Phone/Tablet Running Android
Optimized for casino play directly from any android device. 

    An Apple iPhone
Optimized for casino play directly from your iPhone.

   An iPad Tablet
Optimized for casino play directly from your iPad.
Use the table below to search through our list of casinos that you can play at from mobile devices. Refine it by locating a software and/or country and for more advanced options, use the drop down menu of "More Filters" to enhance your search further.
Featured Online Casino
Development of Mobile Gambling
The gambling industry has always played a pioneering role in the progress of new technologies closely related to incredibly fast evolving of the internet. Therefore, it comes as no surprise, that the expansion of cross-platform gaming led numerous web-based casinos to focus on the mobile market.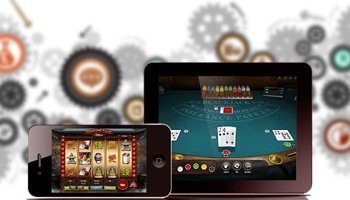 Soon after appearing of the first mobile-based games and apps, players from all over the world recognized multiple benefits of the new opportunity to have fun wherever they are. Step by step, a number of gaming mobiles emerged on the market, with Nokia N-Gage and its strange yet appealing design being, definitely, one of the symbols of the beginning of the new millennium.
At one point ...
... the comfort of a cozy chair was suddenly out of fashion and an extra effort was required to meet the high expectations of punters who have already tried mobile gaming and thereby sought their favorite video slots, table games or sports betting while they're on the go.
This strong desire was soon fulfilled, as an increased number of online venues decided to add a new dimension to the overall concept. In order to become more approachable to the existing players and attract new visitors, they started with simpler games, which did not require extensive graphical solutions.
However, as time went by and technology improved, it became clear that the limits in terms of graphics on mobile have been removed and that players can enjoy the same quality of games as they previously did at home.
It's not a secret ...
... smartphones are an inseparable part of our life. That's why the reasons, mobile casinos became mainstream and can brag of ever-growing traffic are just self-evident: instant access to the rich libraries jam-packed with variously-themed slots and all sorts of traditional brick-and-mortar entertainment and no compromise in terms of speed and quality of play.
All mentioned above made both the gambling community and software developers believe only the sky is the limit. Some facts that speak in favor of this are that a majority of smartphone, tablet or iPad users play games daily (this includes gambling), that the access to mobile gambling applications has been facilitated by making most of them free, and that this domain of the industry has seen fascinating expansion (although not as big as it was initially predicted, mostly thanks to restrictive legislation in some major markets).
Another, and, of course, one of the most important factors that caused a major boost of mobile casinos is constantly upgrading technologies used for creating top-notch multimedia content. Since Java turned to be a pretty inconvenient language for programming fun-on-the-go as different phones ran different types of J2ME, it was replaced by Flash that among many other virtues possesses a great capacity to display a crisp image.
Still, this format demonstrated a number of certain weaknesses in terms of compatibility with mobile devices: it needs a plug-in for playing, can quickly discharge the battery, it's not so easy to use with touch-screens, and, finally, it is not supported by Apple that means Flash games cannot be played on the iPhone and iPad.
Fortunately …
… striking HTLM5 came to the aid of all players and took their experience to a totally new level. Less expensive than Flash with regard to the process of production, it has shown itself to be the perfect match for mobile games due to incredible flexibility, stability in any browser, and the ability to deliver superb quality in both portrait and landscape mode.
Casino Bonuses and Promotions
At first, lots of online gamblers were concerned that they would not be able to enjoy the same advantages when playing via their mobile as on desktop – mostly because they thought that mobile gambling did not involve the same hefty bonuses, promotions, and tournaments they can exploit.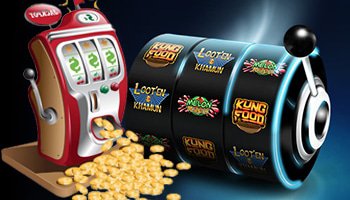 However, they were wrong.
The extensive range of mobile casino applications and downloads was closely followed by the introduction of a variety of perks that keep players interested in this convenient type of gambling. Some of the promotions are the same as in the desktop versions of casinos, but certain venues decided to introduce a variety of exclusive mobile bonuses and promos.
Also, those who like trying things out before paying for them can benefit from highly popular no deposit casino bonuses, which are mainly awarded at sign-up. New players can also take advantage of another common perk: sign-up deposit bonus, whereas the existing users are frequently offered reload extras, as a means to get them to make more deposits, etc.
Naturally, the amounts of bonuses awarded by mobile casinos vary from site to site. And while some stuffed with mind-blowing figures packages can be truly tempting, players are strongly recommended to get familiar with terms and conditions of every individual offer before accepting it, as when studied carefully, not all of them are as favorable as they look.
Types of Casino Games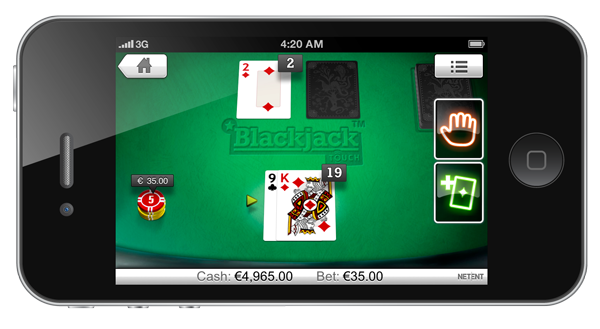 Another major question for first timers is whether they'll be able to find in the mobile version of a casino all the games they used to play in a desktop counterpart. Again, there's nothing to worry about, as more and more releases are being added to the already extensive range of games constantly.
In terms of specific games, there are
Slots - Depending on the software provider, casinos usually feature a wide spectrum of titles including classic 3-steppers, latest blockbusters, as well as popular progressive slots.
Blackjack  - A bunch of gripping variants of 21 can be found at the majority of mobile casinos.
Video Poker - Another beloved by many game that has taken its rightful place.
Roulette - One of the oldest casino classics turned out to be a smashing hit among punters who obviously like spinning the wheel of luck while waiting in queues, riding on a bus, etc.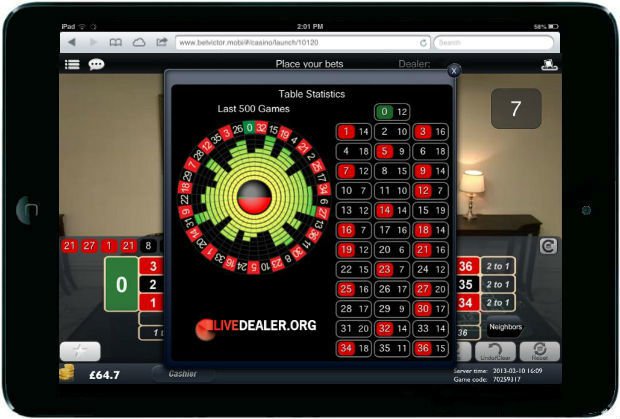 In addition to that, If you fancy the wondrous combination of gambling, strategy, and skill called poker, you won't have any problem to find your favorite version as well. Apart from these, mobile gambling also covers baccarat, carps, sic bo, as well as parlor games such as bingo, keno, and scratch cards.
It's worth mentioning, that the most advanced websites offer their guests to plunge into the authentic atmosphere of a land-based casino and play all sorts of roulette, poker or blackjack at the tables run by multilingual live dealers.
Phone Types
If you want to play your favorite games literally anytime and anywhere enjoying all the benefits of superb visuals, fast loading, and clear audio effects, you'll need the phone with the same basic characteristics as the majority of modern mobiles.
To make things easier ...
... the mobile casino you chose will inform you if your cell phone is a model that supports all the requirements of their games.
The most important moment is that your phone supports WAP or Internet, which enable you to wager and access the content whenever you want. Thanks to the state-of-the-art solutions emerged in the past decade, such phones are now available to everyone.
While iPhones and iPads still rule over the market, their expansion is somewhat overshadowed by the recent boom of Android devices, which apps are gaining momentum and therefore threatening the attractiveness of Apple iStore. There are also Blackberry smartphones but their support is low compared to the alternatives, as they are mostly advertised as business phones.
Actually, keeping pace with the latest trends in mobile gambling, as well as gaming in general, many phone manufactures focused on producing models that can virtually support any type of application. Therefore, you can make the right choice with any of the new models designed by Nokia, Sony, Motorola, Samsung, etc.
Spin3
There are not many software providers who can rightfully call themselves the pioneers and innovators in this domain of gambling. Spin3 is one of the few who can - by its partnership with Microgaming, it gained adequate expertise to turn the idea of mobile gambling into a reality and thus become one of the global leaders.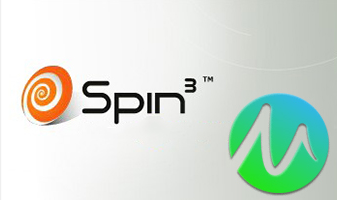 Created to meet the needs and wishes of clients, the offering of this developer includes a flexible turn-key solution that will enable its users to make the best out of the fast-expanding industry. Its casino management system covers all the areas of business – marketing and brand building, acquisition and retention, and offers an extensive range of tools that help newcomers to the industry cash in on the market whose worth keeps growing.
Security
A benefit of gambling on your phone is the safety of play on mobile especially the Apple products.
Most of us have had an unfortunate chance to meet an annoying PC virus here and there. These pests are usually caught surfing the web on your desktop. Viruses have a much harder time infecting phones.
How to Deposit
Striving to ensure hassle-free pastime for every player, mobile playing houses do their best to make the depositing as easy as possible. As a rule, the entire process is truly uncomplicated and lightning fast to complete.
Once you visit the casino website from a mobile browser or download the app (in the case it's required) on your cell phone, you'll be invited to verify your age and open an account. Most places will ask you to register a credit card in your name (some accept other IDs), and after this small bit of red tape, you'll be able to make your deposit.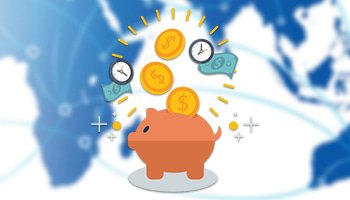 All you need to do is ...
... enter the casino cashier where you can find all the payment methods supported by a particular website and choose the one that fits your preferences. Among a myriad of options, you will most often come across omnipresent Visa and MasterCard, numerous popular pre-paid cards (Payz or Paysafecard, for instance),  and instant eWallets such as Neteller or Skrill.
Of course, this is not to say, you are deprived of the various advantages brought by innovative banking solutions like Pay N Play or dependable cryptocurrency systems as Bitcoin, Ethereum, Litecoin, Dogecoin or Bitcoin Cash.
When you find your preferred banking option, just click on it and specify the amount of your deposit, submit the info and you'll be able to enjoy gambling within minutes.
The great thing is:
that thanks to SSL encryption and other security measures applied during the process, all transferred data remain private and safe! And even if your phone gets stolen, there are special protective mechanisms to prevent any abuse of personal and financial information.
Join today and start earning rewards
You will immediately get full access to our online casino forum/chat plus receive our newsletter with news & exclusive bonuses every month.
Join instantly with your social account