Creedroomz
Creedroomz software review and live games analysis ➤ Visit LCB.org for a list of highly rated online casinos available in your country with Creedroomz games ✓ Play live Blackjack or Roulette for real money
Skip To The List of Casinos
CreedRoomz specialized in online entertainment and live casino products. They entered the online gaming scene in 2020, with considerable strength and vigour that saw them expand not only across online casinos, but across the whole online casino scene. Certainly, this was a company that was in the build long before the first stream was sent out to online casinos and players all around the world.
Within this selection, you will find quite a selection of games, comprising both familiar table games, card games, and some exotic variations of these. Services are provided in a variety of languages. As you can probably guess, this isn't a stand-alone operation. In fact, behind CreedRoomz is one of the biggest content aggregators in the industry, BetConstruct. Thanks to the latter, this is already an operator that can cover most of the globe with what they have to offer.
Long in the works
Whilst part of a larger entity, one shouldn't still lump the two in the same bag. CreedRoomz is a company of its own, responsible for in-house live gaming solutions. These live casino operations have been in development since 2019, and as of 2021 finally stand on their own.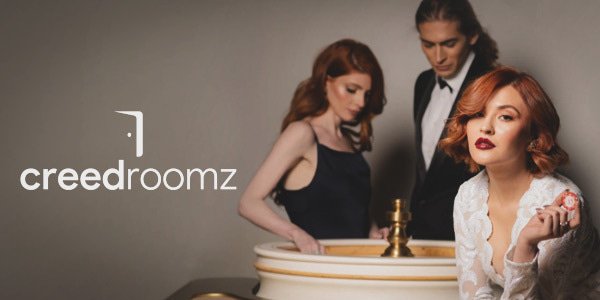 Worth noting that the BetConstruct platform also offers other solutions, such as live casino games from Pragmatic Play, and innovations like robotic dealers, which we hope won't replace the cheerful live hosts any time soon. In any case, the years have been spent well and rather aggressively, with a lot to show and enough to rival even the biggest live casino producers currently existing.
Traditional table games and a twist for the mix
Blackjack, roulette and baccarat. That there is a selection of games that you would expect to find at every casino. And why not enjoy them, given that these table games have been perfected over centuries. But that doesn't mean you couldn't add in a little bit of something. When it comes to this operation, that means extra bets, even greater wins, and of course an interface that makes everything run smoothly. You can also view all sorts of statistics.
It wouldn't be much of a selection by itself though. That's why you'll be glad to know that there's a wealth of other games included. Russian Poker, Teen Patti, Dragon Tiger, Live-Keno, Hi-Lo, Pai Gow, Roulette Aurum are all excellent additions, and no doubt more will follow.
Extensive is the word
Hundreds of cameras line dozens of gaming halls, where you will find the games mentioned above played on hundreds of tables. Yes, you read that right. It's no small operation that CreedRoomz is running here. This extends to their list of partners, which is growing as we speak, already including VBets, FashionTV, PariMatch and BetBull. As previously mentioned, the games are available in several languages, which include Turkish, Armenian, Arabic, Farsi, English, Spanish and Russian.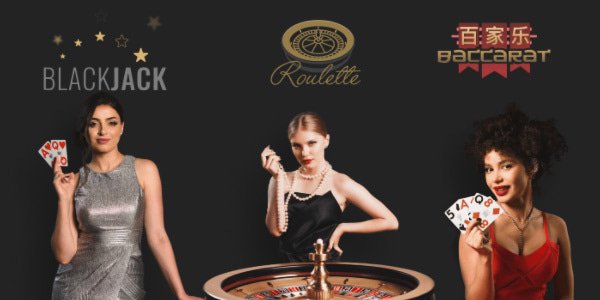 Three solutions in one package
The number of rooms and tables are best explained by two factors that are extremely important when it comes to this live casino provider. That is dedicated tables and tables for land-based casinos. Of course, the third solution is generic tables. But what's the difference between all these?
Well, the generic tables are something that is available throughout all online casinos. Players from different sites can actually sit at the same table, and enjoy the same experience. They are sort of shared throughout the whole network.
Dedicated tables can only be found in a single site, or group of sites. Not only are they available for just the customer of the casino that employs them, but they often also come in a customised format. This branding extends to the interface, giving the casinos a chance to make an otherwise generic product entirely their own. At the same time, the players get to experience the same games in completely different ways.
And finally, land-based solutions. This is an entirely new way, bridging the gap between online and local casinos. Working in conjunction, solutions from this provider will allow traditional casinos to essentially bring their table games to online casinos across the world.
Finally some bonuses
One of the biggest surprises, and something we have been waiting for quite a long time, is the ability of this system to dish out live casino bonuses. We know, it's a rare treat, a fact that we envision is about to change soon enough. Not only are you going to get bonuses, but the company is adding in custom campaigns and more importantly tournaments. Individual casinos can arrange all of this through the interface.
Support across all devices
The games are available from any device, like tablets or smartphones, by just using the browser. This isn't really a surprise, as it is pretty much the standard of technology today. What does surprise us is that there is also a mobile app available.
And get this, the app is customisable too. This means that individual casinos can easily offer a different sort of service than their competitors. More branding, more individual looks and services that this area definitely needs. Continuing on that note, casinos can even go all-in, and select to use just camera feed and game results, and build the user interface completely from scratch.
Helpful Links
Online Gambling Licenses
iGaming regulatory bodies are important as they keep online gambling fair and safe. Software providers that are regulated by these bodies have to be fully compliant with its requirements. These gambling licences also offer online casino and sports betting operators a chance to work across the globe and offer their service to specific geographical regions. Creedroomz is regulated and licensed in the following jurisdictions: Malta, Saint Kitts And Nevis, United Kingdom, Isle Of Man, Western Cape, Mpumalanga.
Down to Brass Tacks
Check out the 16 casinos found here, which after 527 LCB member votes, have resulted in an overall rating of 2.9 out of 5.
Join today and start earning rewards
You will immediately get full access to our online casino forum/chat plus receive our newsletter with news & exclusive bonuses every month.
Join instantly with your social account