Mutuel Play
Mutuel Play, launched in 2016, and have various skills offering game design, development and mobile apps. Visit us for more info on this casino software company and view a list of recommended casinos with their slots.
Skip To The List of Casinos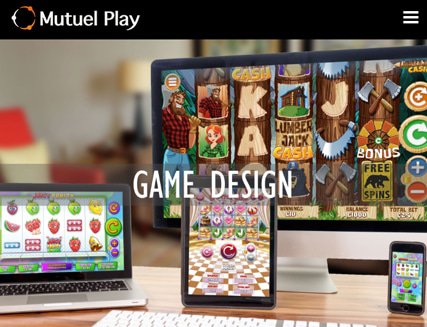 Mutuel, as it turns out, is not just a misspelling of the word 'mutual', but actually a betting term that originates from France. You learn something new every day, eh? The company itself originates from the UK, and they have been producing gambling games of all kinds since 2016. Despite their rather short period of activity, they have released quite a few games. This has not come at the cost of quality, which is evident in the fact that more and more casino and gambling operators are teaming up with the company.
Mutuel Play concentrates heavily on the technical side of gaming. This means that their software is compatible across all platforms and comes with the benefit of variety in game mathematics. The latter means that the games are not simply re-skinned but actually come with noticeable gameplay differences between different titles.
Innovation aiming for unique features
It's not all that easy to make a difference in the world of online gaming. Slots are random games where there is very little room for interactivity. Due to this a lot of the games tend to be repetitive or straight out copies from each other. As such it is refreshing to find companies that truly try to break that mould. Mutuel Plat is clearly one of those companies, as they are willing to take risks to make sure that their games stand out.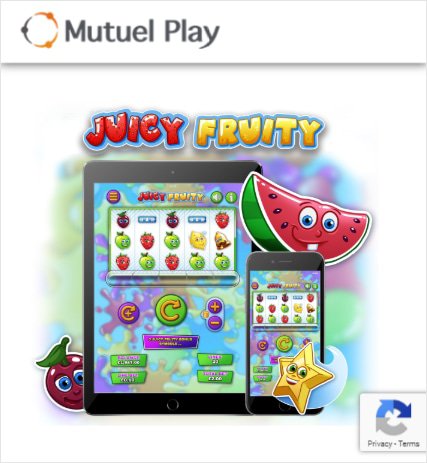 It's not all just risks though. The staff takes great pride in their ability to research and understand the customers as well as the operators. Their aim is to always aim each game for a certain demographic, instead of simply trying to catch all birds with one stone by banking on big wins. This doesn't mean the big wins wouldn't be there either.
A bit more variation for themes...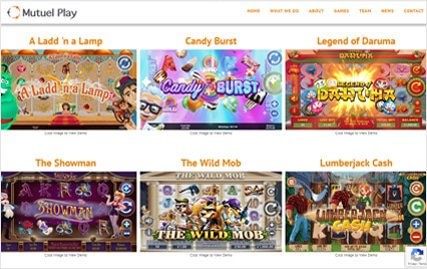 On the other hand, we can say that themes for the game have perhaps not received quite the same overhaul as the mechanics. Most of the slots trust in quite simple themes, such as sweets, classic fruit symbols, or simply cash. There are a handful of games that explore sci-fi settings or otherwise obscure inspirations. This is the direction we would like to see Mutuel Play explore more in the future.
External links:
Getting Down to Brass Tacks
Mutuel Play is one of the world's most commonly used online software providers. No shocker there but did you know that there are 33 featuring these games listed here on LCB? In fact, the general consensus among you after 1036 votes, is that these operators have earned an average rating of 3.4 out of 5 making it one of the most preferred in the industry. Another 21 votes from our members on the 6 slots we've reviewed have resulted in a 2.02 average rating.
Online Gambling Licenses
iGaming regulatory bodies are important as they keep online gambling fair and safe. Software providers that are regulated by these bodies have to be fully compliant with its requirements. These gambling licences also offer online casino and sports betting operators a chance to work across the globe and offer their service to specific geographical regions. Mutuel Play is regulated and licensed in the following jurisdictions: United Kingdom.
Down to Brass Tacks
Check out the 30 casinos found here, which after 1036 LCB member votes, have resulted in an overall rating of 2.9 out of 5. A total of 21 member votes have also generated a 3 slots rating on the 6 games reviewed on LCB.
Join today and start earning rewards
You will immediately get full access to our online casino forum/chat plus receive our newsletter with news & exclusive bonuses every month.
Join instantly with your social account