The History of Solana Solana is one of the fastest-growing cryptocurrencies available. It launched in 2020 as a direct competitor to Ethereum, so as you can imagine, it offers a pretty similar platform with a few slight improvements that give it an edge on the market. The first thing users need to know about this cryptocurrency is its speed. It offers a much faster platform than many well-established coins that pride themselves on this feature, yet it keeps the decentralized nature crypto is...
Read more
The History of Solana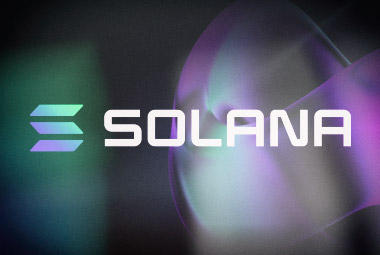 Solana is one of the fastest-growing cryptocurrencies available. It launched in 2020 as a direct competitor to Ethereum, so as you can imagine, it offers a pretty similar platform with a few slight improvements that give it an edge on the market. The first thing users need to know about this cryptocurrency is its speed. It offers a much faster platform than many well-established coins that pride themselves on this feature, yet it keeps the decentralized nature crypto is known for. Of course, it also offers a reasonably priced and surprisingly fast token named SOL.
It's not hard to see why Solana has grown so much in such a short time. The utility token has low prices, high speeds, and unparalleled community outreach, making it a dream for developers and users alike. It also boasts a growing ecosystem of NFTs, DeFi, Web3, and other crypto-related projects that users can support and use to their advantage. It seems as if Solana is doing all the right things to break through to a more mainstream audience, and for the moment, it's working splendidly.
How Can I Use Solana to Gamble Online?
It hasn't taken long for Solana to spread to most crypto-friendly spaces. The token has taken its goal of surpassing Ethereum pretty seriously, constantly working hard to innovate and overtake as many markets as possible. Naturally, this includes the world of online gambling. Many online gambling venues have taken an interest in this cryptocurrency. It offers a host of excellent benefits for casinos and players alike, so several sites have already added the option to their list of viable deposit and withdrawal methods.
Despite its growing popularity in nearly all fields, Solana's influence in the online gambling world is still minuscule. The crypto is just starting to gain some traction, so it might be a while before we see it as a regular in most casinos we visit. Venues that accept SOL tokens are pretty hard to find right now. If you do find one, here's what you need to do to get started.
The first step to using this currency in online casinos is getting your hands on some. Thankfully, its growing reach has made this an easy task. Since this cryptocurrency is mentioned frequently these days, it's made its way onto some of the biggest crypto exchanges out there. You can buy some on platforms like Binance, Kraken, Coinbase, and others! The process of doing this is pretty simple. Essentially, you need to trade some fiat currencies or other crypto you own for SOL. Enter an amount you feel fits your needs and proceed to the next step.
With enough Solana in your crypto wallet to have some fun, you can head over to a supported online casino and get things started. To deposit, look for the service's logo on the operator's banking/cashier page. Click on it, and you should come face to face with step-by-step instructions on how to continue. Follow these to a T, and the process should be done in no time! Something to note about online casinos is that they often have excellent Customer Support. If there's an issue during any step of the process, don't be afraid to reach out and ask for help.
What Are the Laws and Regulations for Solana Gambling?
First and foremost, Solana is a cryptocurrency. This puts it in the same boat as all other cryptos in the eyes of the law. Of course, the law is pretty relative to where you happen to be located. The world can't seem to come to an agreement when cryptocurrencies are in question. Crypto and crypto gambling is one of the most polarizing topics world governments have to deal with, so opinions vary from highly supportive to extremely dismissive! Unfortunately, crypto's novelty hasn't worn off yet, so until lawmakers have a better understanding of it, it's doubtful we'll see changes.
As we mentioned, the laws surrounding crypto and crypto gambling are all over the place right now. Because of this, the best way to determine whether you're allowed to use Solana for online gambling is by checking the regulations on a country-to-country basis. It's important to note that the differences can be stark, and El Salvador and South Korea are great examples here. In El Salvador, crypto is seen as a giant leap forward for the country's future. It even made Bitcoin legal tender in late 2021! In South Korea, the opposite is true. All forms of crypto and crypto gambling are illegal.
Not all countries take hard stances like the previous two. The US, for example, has interesting stances related to crypto gambling. The activity isn't generally prohibited, so players should be able to visit online crypto casinos and have fun to their heart's content. While it might seem like things are that simple, the online gambling and crypto laws are different in different US states. These may be subtle differences, but they can get some crypto users in hot water.
Crypto casinos thrive when they're overseen properly by legitimate governing bodies. The UK is one of the best examples of this. The country is known for implementing top-notch gambling laws, so it's no surprise to see this extend to crypto. Essentially, venues that accept cryptocurrencies are subject to a more rigorous licensing process. They need to be more thorough when submitting documentation, which isn't a bad thing in the slightest. Sure, it's additional work for the operators, but it ups player protection!
The Pros and Cons of Crypto Gambling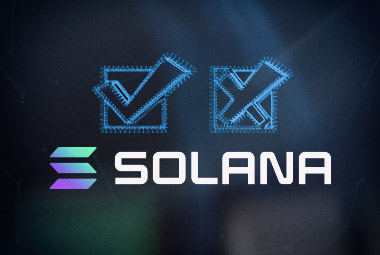 Solana is undoubtedly one of the best crypto platforms to debut recently. It features top-notch speeds, excellent scalability, innovative payment features, and it tends to be much cheaper than most of its competitors. Of course, none of this differentiates it from other cryptocurrencies in the online gambling space. Sure, these perks are pretty great, but they're not exactly unique to the token. Solana shares most of the same perks as other cryptocurrencies when online gambling is in question, and below, we'll go into more detail about what that means.
Let's start by getting one of the biggest crypto perks out of the way – anonymity. Using cryptocurrencies to transact online comes with a built-in safety feature that users go wild for. The pseudo-anonymity of crypto means that players needn't share any banking info with the operators they visit, putting an extra layer of protection between them and the dangers of the internet. Essentially, it's nearly impossible for some scams to reach you because they lack the necessary information to do so.
Another crypto perk related to security is the transparency of crypto. As you might know, all crypto transactions are registered on the blockchain. Since the blockchain ledger containing these transactions is public, you're free to visit it and check out some of the past transactions done by the operator of your choice. This investigative work can be a hassle, but it's an easy way to tell whether the casino pays out. It can also showcase some other financial discrepancies that point to a shady website.
Security is just one part of the equation here. Some other perks of cryptocurrencies like Solana improve the overall user experience. These include convenience and speed! First, crypto's convenience comes from its digital nature. Users can track their finances, make deposits, and move money around, all through their smartphones. When we talk about speed, we're mainly referring to payment processing speed. Crypto transactions are nearly instant every time. You don't need patience when dealing with cryptocurrencies, your money should come and go in a snap.
Now that we've covered the general perks cryptocurrencies have to offer, we can talk about a special set of perks that Solana users may experience in specific venues. Some sites can offer Solana users an exclusive set of bonuses! These can come in multiple forms, including Cashback, DepositMatches, Free Spins, Free Tickets, and more. These bonuses are usually pretty good, but they can come with harsh terms and conditions. Before opting in, read the fine print.
Cryptocurrencies might come with many unique perks, but they carry a few specific cons too. Arguably the biggest problems in the crypto and crypto gambling worlds, respectively, are the scams. These spaces are riddled with hackers, scammers, and all-around bad people trying to take your money. They do this by crafting nifty schemes that are often too believable! Players should always be alert when using crypto and not just when online gambling.
Another con new crypto users face is the complexity of cryptocurrencies themselves. It's not easy to learn the ins and outs of the crypto world. There are hundreds of different currencies, various ways to earn, trade, and sell crypto, and other things specific to the field that take time and effort to master. Not everyone can afford to invest in these commodities, so they might avoid cryptos even if they're interested.
One more thing to note about cryptocurrencies is the volatility most of them carry. Cryptocurrencies tend to be highly volatile. On one end, this is what makes them so exciting! Their wildly changing price can lead to big earnings if you play things right. Naturally, there's the other side of the coin as well. The prices can drop significantly, leading to huge losses. Before you even think of using crypto, consider the risk that comes with it.
Can I Play All Casino Games with Solana?
While the online gambling industry is much more accepting of crypto than others, it's still not fully there. Some game studios, operators, and publishers welcome crypto with open arms, while others choose to avoid it like the plague. Unfortunately, this includes some pretty prominent names in the field. Because of this approach, Solana and other crypto users won't be able to access all of the games available on the online gambling market.
It's not all bad news. While few big companies don't associate with crypto, many other industry leaders do! Some of them include Wazdan, Endorphina, Evoplay, Booming Games, Yggdrasil, iSoftBet, Mr Slotty, Habanero, and more. Many of the crypto-friendly games you'll run into are massive hits in the online gambling space as well. These include titles like Robin of Loxley, Riot, Asgardians Dice, Three Corsairs, and others.
To save you time, we are only displaying casinos that are accepting players from Virginia.
If we have jumped the gun, you can remove that filter by clicking here.
Highest Community Rated Online Casinos
Join today and start earning rewards
You will immediately get full access to our online casino forum/chat plus receive our newsletter with news & exclusive bonuses every month.
Join instantly with your social account