Free Baccarat Games
Play your favorite baccarat games with no registration or download needed
Skip To The List of Games
Baccarat 101
Popular in today's casinos, both land-based and online, baccarat serves as one of the oldest casino games in existence. It is believed to have originated in Italy, and brought to France in the early 1400s, where its earliest roots can be traced. In fact, the game's title comes from the Italian word, 'baccarat,' which means, 'zero.'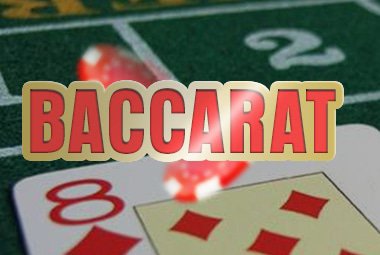 So what is it, you ask? In simplest terms, baccarat consists of a card game, during which players typically hold either a 2-card or 3-card hand. The winner is determined by the hand which is closest to 9 and any count that reaches a double digit drops the left digit, so 16 is counted as 6 and 26 is also 6. The game typically manifests itself in one of three popular versions: punto banco (North American baccarat), chemin de fer, and baccarat banque.
Playing the Game
To begin the game, you will make one of three bets. Your chips may be place in the 'Player' area, which means you are betting on your own hand. Additionally, you can opt to bet on the 'banker's hand', resulting in even money if the banker wins. Finally, you may wager on a 'Tie' outcome. This translates to a wager on the value of both your hand and the banker's hand being equivalent. In this case, your bet, and the banker's bet are returned.
At the start of the game, both you and the banker are dealt two cards each. It is possible that the game can end very quickly. In the event that either of your hands totals to 8 or 9, the game is over, and no additional cards are dealt. This is referred to as a 'natural.'
If neither hand amounts to 8 or 9, the game can move forward, and it's your move. You will draw an additional card, ONLY if the sum of your cards is 0-5. The banker may then draw a card if his hand total is 0, 1, or 2. Otherwise, a strict set of guidelines must be followed.
From this point on, the banker's hand is dependent on your third card. The banker may draw an additional card, as long as your third card is not an 8. Furthermore, the banker can draw a 4th card if your third cards is 1, 8, 9 or 10, a 5th if your third is 4, 5, 6, or 7, and a 6th if your third is 6 or 7.
No hand ever gets more than three cards throughout the game, and after all hands are played out, the hand which features a total closest to 9, wins.
So, no it's not the easiest game to learn, but you'll get the hang of it.