Free Roulette Games
No need to worry about wasting time downloading, installing and registering. Play roulette now!
Skip To The List of Games
Roulette Origin
French for 'little wheel,' it should come as no surprise that Roulette originated in France. However, there are multiple theories regarding the fine details. So, let's go with what has been accepted as the most popular theory: French scientist, Blaise Pascal, invented the game in 1655 during a monastic retreat. Not very exciting; but there you have it.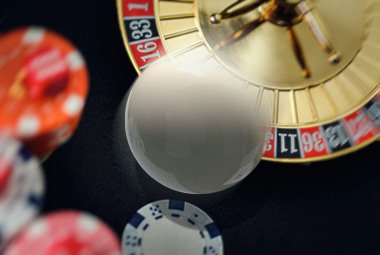 Nonetheless, the game has lasted throughout centuries and has been accepted as one of the most popular casino games in modern gambling. During the game, a ball is dropped onto a revolving wheel made up of numbered sections, and the goal is to bet on the number in which the ball comes to a stop to receive a win. Sounds pretty simple, right? While roulette is certainly not the most difficult table game to master, there are definitely specific rules you need to know.
Rules
The object of the game is to select the number on the gaming board which represents where the ball will land on the wheel. There are two types of wheels in this game: the European, and the American wheel. The European wheel is made up of 37 slots, which are numbered 0-36, while the American wheel features 38 slots, numbered 0-36, plus 00.
Become familiar with the betting area and layout. It consists of the numbers, in addition to columns for red/black and odd/even. Numbers are traditionally arranged in 12 rows, containing three numbers each, to form three vertical columns. 0 and 00 can be found at the top of the columns.
Players will receive different-colored chips during play so there is no confusion as to who bet on what numbers, especially for those who choose to place bets on the same number(s).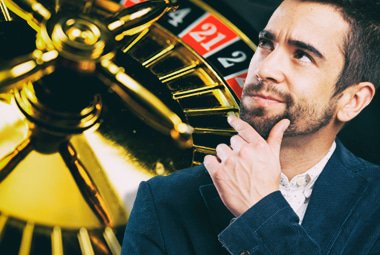 The game consists of both inside and outside bets. Some examples of inside bets include straight up, split bets, and street bets. A straight up bet is a wager on a single number, and pays 35 to 1. A wager on two numbers with a payout of 17 to 1, is a split bet.  A street bet is made when a chip is placed on the vertical line which separates the outside betting area from the inside.
Outside bets are considered any of the bets made in the boxes which surround the numbers. The most common of the outside bets is to wager on red/black or odd/even, all of which act as even money bets.