Scratchcards- Guide on Basic Rules & Coolest Tips for Players
If there's something that is guaranteed to provide ultimate excitement to all types of casino gamblers, it's the instant winning opportunities. Be they low-rollers, high-rollers, novice players, or the ones with extensive knowledge and skills, they would all agree that instant gratification truly is one of the best things about both land-based and online gambling games.
Even though slot games are something that would come to your mind when talking about fast-paced and rewarding gaming sessions, we have something even better to offer- scratchcards. Available in both digital and offline variants, scratchies are extremely popular due to their low cost and the opportunity to win instantly.
What Are Scratchcard Games?
Also known as scratch-and-win games or scratchies, scratchcards represent a type of instant game in which a player scratches off a coating on the card to reveal a prize.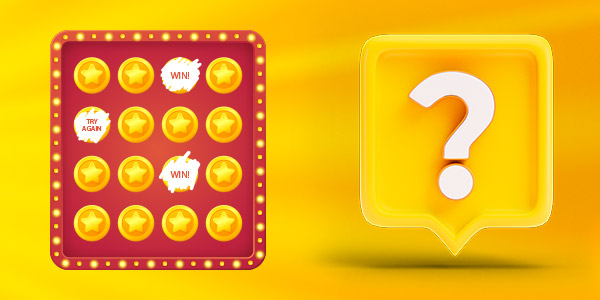 Usually, three symbols of the same kind would indicate that a player has scored a prize.
Most commonly, symbols underneath the coating are numbers, which most often represent the amount of money that can potentially be won. To make them visually more appealing, developers started enriching the graphics, so nowadays you can also find cards that contain small money bags, stars, gold bars, dollar symbols, euro symbols, and so on.
Due to the absence of complicated rules and affordability, this game is largely popular even among newbies. Plus, scratchies exist in both offline and online formats.
Brief History of Scratchies
Unlike some other popular casino games, like slots, Blackjack, Roulette, or Keno, scratchcard is not one of those with a long tradition. The form that we know today was established in 1974 in the USA, by two enthusiasts- John Koza (a computer scientist) and Daniel Bower (a retail promoter).
To explain how the idea for this type of game was born, we need to go back to the 1960s and draw your attention to an interesting trend of that time. Wanting to bring more value to the consumers, some greengrocers in the United States came up with the idea to give customers a prize card after they purchase something.
Looking for a way to spice it up and add a veil of mystery to it, they would hide the coin symbol underneath a waxy coating on the ticket. Each customer would pick a card after a purchase, scratch the wax, and reveal a prize.
Now, one of the major flaws of lotteries at that time was that the names of the winners couldn't be revealed instantly, but after a week or more. That's what inspired the forward-thinking duet to use the same system these greengrocery cards functioned on to create the very first instant tickets. They improved the quality of the cards, replaced the coin symbols and numbers, and the rest is history.
Initially, the coating on the card was made of a material that was not environmentally safe, but this was fixed in the 1980s. Adhesive specialist Jerome Greenfield came up with a "greener" variant and replaced it with safe water-based adhesive.
By the way, did you know that scratchcard tickets can be made from scratch in the comfort of your own home? Grab some paper, scissors, watercolors and a couple of other items, be creative, and fun is guaranteed. It doesn't even have to involve winning a certain amount of money, but completing some interesting activities and tasks.
Worth mentioning is that Koza and Bower founded a company Scientific Games Corporation, which is still a major leader in instant games development. The corporation has production facilities not only in the US but other parts of the globe, such as Chile, Canada, Germany, Brazil, and the UK.
As for the digital variant, the first online scratchcards appeared around 2010. The number of studios developing virtual scratchcards is growing steadily, with Hacksaw Gaming, IGT, NextGen Gaming, Blueprint Gaming, and Pragmatic Play being among the leading names in the niche.
What is a Singletone in Online Scratchcards?
Contrary to games of skill, where certain strategies, techniques, and patterns can help boost winning chances, no such things can be applied in games of luck.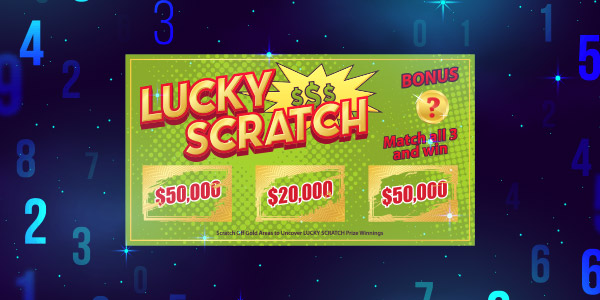 On the other hand, players are not willing to give up just like that, so they keep brainstorming on how to rig the system.
One of the most popular strategies for scratchcards is the Singletone method, discovered in 2003 by a geologist Mohan Srivastava. One night, he played with some scratchies lying around his home. The first card was without any winnings, but the second one brought him a small prize, which inspired him to start investigating how those cards were made.
He bought a couple of more to take a closer look at their layout. What he discovered was a weakness in its design, which enabled him to tell the difference between the winning and the losing tickets.
By paying attention to the numbers (singletons) visible down the side, he concluded that a card with the three same numbers on the same row would be a winning one. So, even if it seemingly appears that scratchies are based on randomness, they actually aren't, because the lottery board needs to keep track of the exact number of winning tickets in circulation.
Having analyzed a large number of tickets, Srivastava reported this to the Ontario Lottery and Gaming Corporation, after which all tic-tac-toe scratch cards from stores across Canada were withdrawn. What's even more, he received a batch of tickets from Colorado, spotting the same flaw.
However, it was later discovered that the Singleton method was only applicable to selected types of scratchcards, namely the ones in which numbers need to be scratched off and matched with other, visible numbers. These games are also known as extended-play scratchcards, which explains why this entire category of games continued to live, after all.
Does the Singletone Method Work for Online Scratchcards?
Now, there's absolutely no doubt that the above-described system works. One doesn't have to be a genius mathematician to spot the pattern and apply it to generate some winning opportunities.
However, the trick is that these numbers cannot always be analyzed before a ticket is actually purchased. They are usually displayed behind the counter or are completely out of sight, and are handed over to the customer upon purchasing.
That leads us to one more important thing- the Singletone method doesn't work with online scratchcards, as they rely on a random number generator. These cards exist in virtual form only and are not physically manufactured, so they don't come with the same flaws as their "offline" counterparts.
So, when playing in online casinos, players cannot implement the Singletone system. To test whether the system works and how accurate it is, they need to look for retailers that offer real-life scratchcards.
What needs to be mentioned is that the system is perfectly legal, and it only gives players rough info on the probability of the appearance of single numbers. It cannot guarantee 100% winnings, let alone the large ones. Still, it's fun to try, if circumstances permit it.
Offline vs. Online Scratchcards- Which One is Better?
This is probably one of the most widely discussed topics in online gambling, but regardless of the specific game type, it all boils down to individual preferences.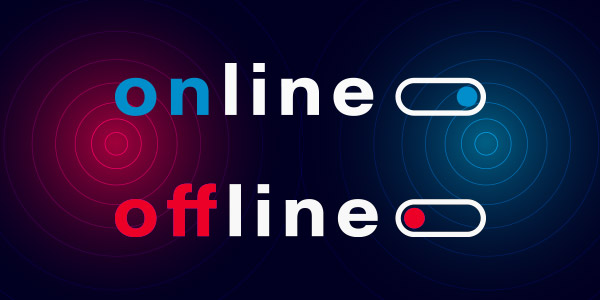 if you feel like interacting with other fans of this simple instant game, and chitchatting with a retailer then you'll be among those who prefer the physical variant. Plus, the thrill of slowly scratching off the coating to reveal a prize truly is something authentic. This tactile experience is something typical for real-life scratchies, a thing that no digital games can offer.
Yet, for those who truly want those winnings to be revealed instantly, online games offer the option to skip the scratching animation by pressing the "Scratch All" button. Though it eliminates the fun part of the game and all the unpredictability and anticipation that come along, one cannot deny it's extremely convenient with cards that have larger scratching surfaces.
On the other hand, if you don't feel like looking for retailers where scratchies are sold, you can simply access your computer or grab a mobile device and look for an online casino that offers them. Accessibility is one of the major advantages of online scratchcards, plus the selection of games is much more diversified.
Cool Tips for Fans of Online Scratchies
As no strategies that can boost winning opportunities exist, players can only rely on some common tips and tricks to get the most out of a scratchcard game.
First of all, make sure to find a trustworthy online casino with a good reputation in the gambling community. For an even better scratchcard experience, select casinos that have games from multiple providers specialized in offering this particular genre.
After you find a suitable casino and pick a game, then:
Analyze the odds and payouts
Determine the bankroll
Check if scratchies contribute to wagering requirements completion
As mentioned a bit earlier, there's a possibility to access scratchies in demo mode, so use it to get a better insight into how the game works. It's not for the sake of rules, as there are technically no rules at all, it's to feel the atmosphere of a game and determine whether that's what you are looking for.
Have fun with scratchcards and gamble responsibly!
All Software
All Software
All Software
FAQs
Where to play online scratchcards?
Scratchcard games are found in numerous online casinos, both US-friendly and the ones accepting players from other parts of the world. Sometimes they are listed as a separate category, while some operators have them displayed either under "Instant games" or under "Others".
Is it safe to play scratchcards online?
If playing in licensed and reputable online casinos, players won't have to worry, as these platforms have their RNG audited on a regular basis to ensure fair gaming sessions.
Can I win big when playing scratch card games?
Most games offer moderate payouts, but if opting for progressive jackpots, players can potentially bag a couple of millions of dollars/ euros/ pounds. The odds of winning that much are notably small, but still, they do exist.
Which providers offer online scratchcards?
Hacksaw Gaming is undoubtedly a leading developer of online scratchcards, with the largest and the most diversified selection of releases. Other than this, players can check scratchies from NetEnt, NextGen, G Games, Evoplay and Pragmatic Play also have a fantastic collection of instant wins.
What kind of scratchcard games are there in online casinos?
Just like slot games, scratchies can be inspired by different themes- holidays, animals, fruits, sports, and so on. There are also scratchcards that incorporate elements of other casino games such as bingo, slots, Blackjack, Roulette, and others.
Can I play scratchcards for free?
A solid number of online casinos offer players the opportunity to play scratchies in demo mode. This is great, as it allows players to evaluate whether this genre fits their demand, and then determine whether they want to invest real money or not.
Are scratchcard games available on mobile phones?
Scratchcards can be played on mobile devices as well, so they are a great choice for consumers who like to gamble on the go.
See all