Lady Luck Games Slots
Skip To The List of Slots
Lady Luck Games is a relative newcomer to the iGaming scene, having started operations in 2019. Despite this, they've made quite a bit of noise. Customers have fallen in love with their online games, and other companies have noticed this too. Perhaps this is why the company has already become a stock company, and why other companies like EveryMatrix have invested in them.
...but, let's put these things aside for a bit, as it is the slots that we are here to talk about. Lady Luck comes with a small but dedicated portfolio of online slots. These games bank on their graphics, special features and wins to make sure the players keep coming back for more spins. In this review, we take a look at how all of this plays out, why you oughta give these slots a try, and where you can do so.
Available almost anywhere
Good news first, if you are looking to play these games you can do so almost anywhere. The company is, now, partly owned by EveryMatrix, who just happens to be one of the biggest white label providers or software aggregators in the online gambling industry. This means that they are connected to a huge number of different online casinos...all of which can now sport the Lady Luck Games.
...and that's not the only partner company to present these games. The number of games might be low, but they are all quality titles and they are available on a wide variety of sites. And if you want to try them in demo mode, you can do so here too!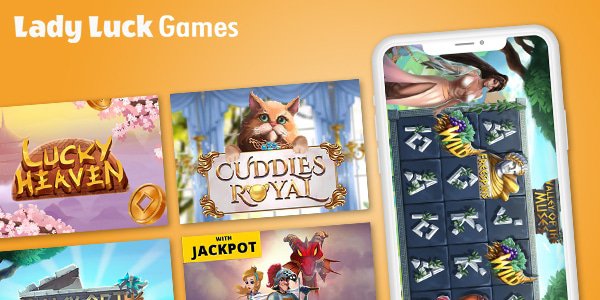 From the first slot onwards
First of all, the company only produces online slots. At least for now. So when we are talking about the qualities of the games, we are talking about the slots. That said, let's take a look at how the catalogue of games is built up at Lady Luck.
Starting with their first title, the company chose a rather easy format, five reels with three rows of symbols. This is pretty much the standard for slot games. Bonus games and free spins were then added on the reels, the RTP was settled around 96% and the game was set free for players to enjoy.
Everything is of course coated with excellent graphics. The design is fitting for both desktops and mobile devices. Impressive altogether, but no different from the majority of games out there. How have the games developed from this classic starting point?
Reels and paylines
Jumping from one title to another, we can see that there is quite a bit of variance when it comes to the way the reels are set up, or the way the paylines move through them. The lowest you can get is a single payline, obviously with a three-reel slot. On the other end of this is sixty or so paylines through a reel setup of 5x9. In other words, you're not very likely to run into two slots that would share the same setup.
Besides using the normal paylines, you might run into paylines that pay from both ways. Otherwise, the company hasn't experimented all that much with different ways to win, though you might find a slot or two that doesn't use normal paylines.
Lady Luck, dragon slayers, cute cats and much more
We already know that graphics are going to be excellent, no matter what theme is in question. The style itself is quite colourful and a bit comical, and this applies to almost all of the games. Some divert from this to create a contrasting gameplay experience, or simply because the theme calls for a bit of doom and gloom.
Some of the themes go in line with the popular classics. It's pretty much a given these days that each gaming company has at least one slot about Zeus and in the case of Lady Luck that is pretty close to a classic game too.
Luckily, there's a bit wider range of themes available than that. You can go adventuring in search of dragons (and their treasures), enjoy a wintery Christmas, enter a luxurious casino, pet some cuddly cats, or enjoy mythology, sci-fi and summer beaches. There seems to be something for everyone.
Features and specials
To start with, the company has been experimenting with progressive jackpots recently. In contrast to this, and other experimental games they've come out with, most of the slots come with pretty simple bonus features.
The most usual one is the bonus spins. You know the drill; land the scatters or bonus symbols and earn some spins free of charge. Quite a few slots also come with the gamble feature, which allows for a double or nothing sort of risk.
Wilds also seem to be something of a favourite amongst the game designers, as they play a big role in many of these slots. Whether that's filling the reels with wilds or paying out magnificent prizes for wild combinations depends on the individual title.
...in short, it's not the most diverse set of bonus features, but they do their job of bringing wins and excitement on the reels…
Variance and wins
One thing that does stand out from time to time is that some games come with a bit lower RTP than what we are used to. Granted, it's not considerably lower, but anything below 96% is considered on the lower side these days. Luckily, with Lady Luck this applies only to a handful of games.
Most of the games are either medium or high volatility, with a couple in the lower end of the scale. Some mix up the settings, bringing smaller wins via paylines and bigger ones via the special features. We're a bit surprised that the company has managed to build up so many options with so few titles. Good for the players!
Finally, the wins themselves. From pennies to thousands and even into progressive jackpots going well above this. It's all tied to your bet of course, but we are pretty sure you can get a run for your money with this company as well as with any other. Give the slots a go!
Lady Luck Games Slots:

13
Tell me more about Slot Machines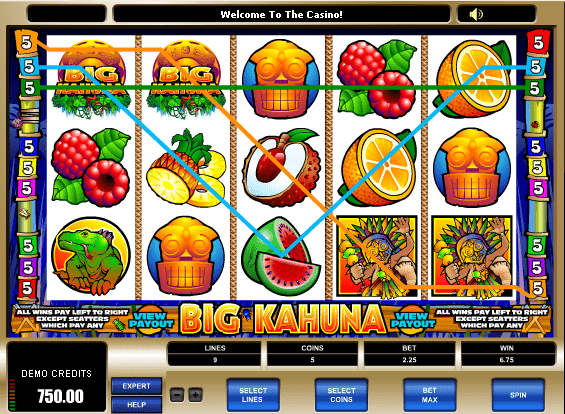 Slot machines are one of the most favorite games to play among the gambling community. Not only does it provide thrilling entertainment but part of the attraction is the simplicity of playing that is uncomplicated and easy to understand. The Slot Guide will take you through the basics including types of Slots, coin denominations and operation of the machine. Rules are explained with step by step instructions explaining the Slot features including reels, payout table, bet size and more. It is the ideal resource for first time slot players.
What is the difference between online and land based Slots?
Although online Slots are similar or are the same variety found in land based casinos there are some differences players should be aware of before playing. The Slot offers more special features on the machine including the Stop and Auto Play buttons. There are different types of Slots that are covered including a handy strategy guide that will help players master their game play. Learn the do's and don'ts plus the common misconceptions and myths surrounding Slots. The Slots Introduction is a knowledgeable guide for both the new player and regular player filled with loads of practical information.
Slots Frequently Asked Questions
The number of online casinos is increasing as time goes by and there are a number of exciting online slots to enjoy. While each involves the basic concept of spinning the reels, in order to trigger potential winning combinations, there are many other different components to a slot game. So, as a new player, or even as a seasoned one, it is important to understand the ins and outs for the best possible gaming experience, to this end we have complied a list of most frequently asked slots questions.
How to Find a List of Casinos for a Specific Slot
Click the 'Games' tab located on the top header
In Search Box type the title of Slot
Click the 'Review' button
A list of the Top Casinos is provided
Is There a Slot Directory?
Yes, to access:
Click the 'Games' tab
Click the 'Online Slots' from the 'Reviews' column
Slots are listed by software in alphabetical order.
Join today and start earning rewards
You will immediately get full access to our online casino forum/chat plus receive our newsletter with news & exclusive bonuses every month.
Join instantly with your social account