mplay Slots
Skip To The List of Slots
Play entered the iGaming scene in 2020 with an aim to bring some fresh gaming into the genre of online slots and table games. And from what we have seen so far, they have done and are continuing to do a pretty good job at it. The company is very much interested in Asian influences on the online gaming community, and trying out their games will make you just as interested.
The company does not hold a license at this point, but its products have been checked by Quinel, a reputable and independent iGaming testing laboratory. They operate from Malta but are clearly aiming for their spot on the worldwide casino markets. But what sort of gaming can you expect, and what makes it stand out? Read on to find out.
Wild West, Cosmic Jewels and Indian TV-shows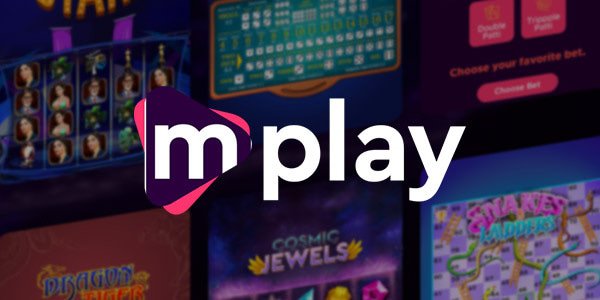 Starting with themes, you'll find quite a wide range. This is very fitting for slot games, where there is considerable room to explore pretty much any theme imaginable. We would say that there are two things to consider: the core area that is clearly India, and then everything else.
What we like most about the way things are done is the attention to detail, and the company's ability to produce new games without borrowing old symbols, or just repeating what they or others have done before. Whether that is a slot about an Indian football league, a talk show, a journey into the deep space or mystics and magic, you're going to be pleasantly surprised with the whole.
Table Games From Asia to All Audiences
Roulette and blackjack are games that originate from the West, and are nowadays popular throughout the whole world. You could add baccarat to that list, but it'd still be a pretty short list when it comes to the number of titles and variations of them. So why not try something else?
Asian table games have been gaining a lot of popularity as of late, but this has only led to a sporadic number of titles being released from different software producers. Mplay Games seems to be the first company to really take a deep look into this subject, and bring forward a comprehensive catalogue covering almost all the favourites from this area.
This means that you can enjoy games like Sic Bo, Dragon Tiger, and Teen Patti, which players might already be aware of. But there's more than this, with a bit less known games like Ludo, Jhandi Munda, Andar Bahar, and Ank also on the list. A lot of these are dice games, which otherwise are quite a rare treat on any online casino.
Online slots in many different forms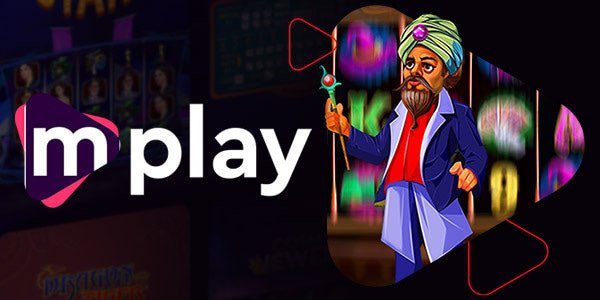 For the most part, these online slots are content on using the standard reel format, that is five reels with three symbols each. But that's probably something that is influenced by the low number of games available as of now, rather than an inability to innovate and experiment with different setups. In fact, looking at the other qualities of the games the opposite seems to be true.
This is already evident from the way the different pay mechanics are used. Not only is there more than enough variation for different numbers of paylines from one slot to the next, but there are also other methods such as payways in use.
Special and Bonus Features
Scatters and wilds arrive on the screen with their usual uses, substituting for other symbols, paying out big wins and launching extra spins and other bonus features. The latter include mini-games, which usually carry with them wins that range from small to medium in size, and respins. The respins usually offer locked reels and other modifiers that make them an exciting event in all cases.
Instant cash and extra spins are featured quite often. These are, after all, some of the most popular special features amongst all slot players. Sometimes you get a fixed number of spins, other times the numbers are unlimited, at least if your luck keeps up. Sometimes multipliers come into play, increasing the count of extra spins and extra wins alike. There's still room for improvement here, and we'd love to see more modifiers added to the games. Luckily, there are plenty of new games to come that can achieve this.
You will also occasionally run into progressive jackpots. These are sure to become evermore popular as the general popularity of the games increase. In most cases it's the same pots you are after, shared across most of the online slots in question.
Other Special Games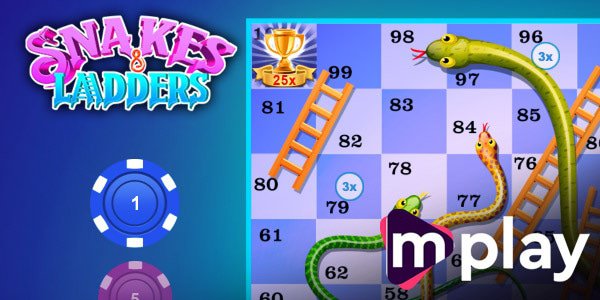 It's not just online slots and table games, even if these are the two biggest groups of games available. From time to time, the company clearly wants to do something a bit different. For example, the famous Snakes & Ladders has you marching around the board, moving up and down as the dice determines, with an aim to reach the top with the biggest wins. Other games include double up card games, which has you betting on various ways on the right card coming up.
This is an area we would likewise love to see expanded, as they offer a new type of gaming to enjoy. Especially for those of us who enjoy fast play and instant wins.
Some Work to do With the RTP
So far the only downside that retracts some popularity from these games is the rather low overall RTP. In most cases, it dips a bit below 96%, and in some cases goes too far below it. It's a rare case that the return to player goes beyond the industry standard. On the other hand, this might be a product of concentrating on certain markets, where such numbers have been more acceptable.
All things considered, Mplay Games seems to have a great thing going with promising new developments bringing fresh gaming content for all casino players.
Tell me more about Slot Machines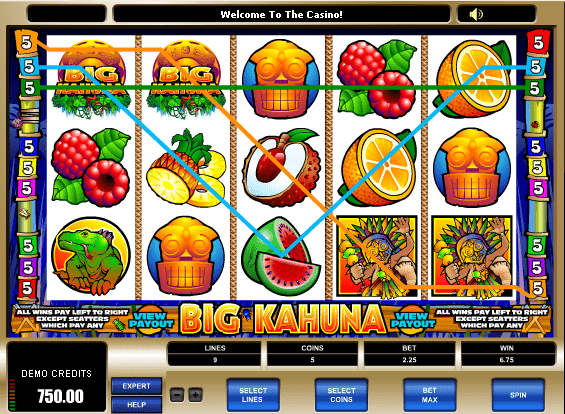 Slot machines are one of the most favorite games to play among the gambling community. Not only does it provide thrilling entertainment but part of the attraction is the simplicity of playing that is uncomplicated and easy to understand. The Slot Guide will take you through the basics including types of Slots, coin denominations and operation of the machine. Rules are explained with step by step instructions explaining the Slot features including reels, payout table, bet size and more. It is the ideal resource for first time slot players.
What is the difference between online and land based Slots?
Although online Slots are similar or are the same variety found in land based casinos there are some differences players should be aware of before playing. The Slot offers more special features on the machine including the Stop and Auto Play buttons. There are different types of Slots that are covered including a handy strategy guide that will help players master their game play. Learn the do's and don'ts plus the common misconceptions and myths surrounding Slots. The Slots Introduction is a knowledgeable guide for both the new player and regular player filled with loads of practical information.
Slots Frequently Asked Questions
The number of online casinos is increasing as time goes by and there are a number of exciting online slots to enjoy. While each involves the basic concept of spinning the reels, in order to trigger potential winning combinations, there are many other different components to a slot game. So, as a new player, or even as a seasoned one, it is important to understand the ins and outs for the best possible gaming experience, to this end we have complied a list of most frequently asked slots questions.
How to Find a List of Casinos for a Specific Slot
Click the 'Games' tab located on the top header
In Search Box type the title of Slot
Click the 'Review' button
A list of the Top Casinos is provided
Is There a Slot Directory?
Yes, to access:
Click the 'Games' tab
Click the 'Online Slots' from the 'Reviews' column
Slots are listed by software in alphabetical order.
Join today and start earning rewards
You will immediately get full access to our online casino forum/chat plus receive our newsletter with news & exclusive bonuses every month.
Join instantly with your social account