Alderney
Skip To The List of Casinos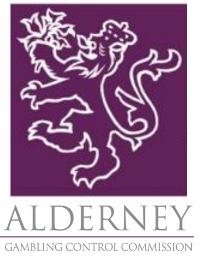 First of all, here is the site for the Alderney Gaming Control Commission (AGCC).
Alderney is the third-largest of the Channel Islands which operate independently both of the United Kingdom as well as of the European Union. Furthermore, they have some of the strictest requirements in order to gain licensing in their jurisdiction.
Alderney requires that an eGaming company be set up within the borders of Alderney in order to gain licensing and the servers hosting the games must be located within Alderney or some location approved by the AGCC.
The licensing fee schedule is also somewhat steep and is set out in the link here.
Return-to-Player
The AGCC also requires that the Return-to-Player (RTP) is made available for every game hosted on the website of the operator, for each individual game the operator hosts, with exception to sports books. Furthermore, the RTP reports must be published by the operators and made available to players on a monthly basis.
While RTP's are known for Video Poker and Video Keno games operating on legitimate software for which the probabilities are known (also, for most Table Games, as well), many online casinos would prefer not to disclose the RTP's for each individual slot game offering, or for scratchers/pull tabs, for that matter, so this in itself may make Alderney an unattractive option for getting licensed.
Self-Exclusion List
Furthermore, while many online casinos have a self-exclusion list, Alderney has a set up by which individual customers may impose limits on their deposits or the amounts of money that they may lose in a single day. While these are very player-friendly measures, they can be somewhat burdensome for casinos in the event that they constantly have to make adjustments to player's accounts in keeping with the limits that the player has set.
Below is a list of online casinos that are licensed in Alderney.
Related Articles