Russian Federation
When talking about online gambling, Russia may not be the first country that will cross your mind. The explanation for this is pretty simple - Russian Federation isn't so friendly towards things like slots, live dealer games and online gambling in general. In fact, "not friendly" doesn't sound serious enough – it's prohibited.
Russian Federation STRICTLY FORBIDS playing slots, card games, table games, and other similar wonders of the iGaming world. The ban has made it difficult enough for millions of Russian gamblers, but the introduction of a regulatory body, known as Roskomnadzor, has made online gambling impossible. This federal service monitors the online activities of people in Russia. Throughout the years of operating, Roskomnadzor created a blacklist of gambling sites and forced Russian ISPs to block access to those sites.
However, the gamblers aren't giving up their interest in online gambling so easily; millions of Russian gamblers still regularly enjoy doing what they love, and what relaxes them after a long, hard day - spending time betting at online casinos.
Confused? Well, there are hundreds of offshore online casinos that happily welcome players from this part of the world. Like it or not, despite the ban and control, online gambling became a big part of modern culture in Russia.
Overview
As we have already mentioned, the most popular casino games are strictly prohibited for players in Russia. However, the Federation has a better attitude towards land-based casinos and online sports betting.
In fact, in four Russian regions gambling in brick-and-mortar facilities is completely legal and regulated by the Unified Gambling Regulator. In addition to this main body, each of the four gambling-friendly zones has a local authority that also regulates gambling activity in the area in which it operates.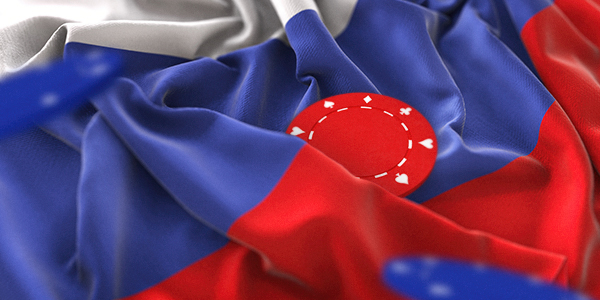 Interestingly, online sports betting and horse racing is entirely legal in this country. The Ministry of Finance, the Federal Tax Service, and the Unified Gambling Regulator deal with the regulation of the laws on betting on sports and horses. Betting on fantasy sports is not permitted by law.
Considering how hard is it to obtain a license to operate in Russia, there aren't many sportsbook brands that are willing to enter this enormous market. At the moment, there are around 20 companies that legally offer their services in the Federation. Taking into account that Russia is the biggest country in the world, this number is fairly small.
Licensing
To run an online sportsbook business in Russia, first of all, providers must obtain permits from the Unified Gambling Regulator and Federal Tax Authority. These are some of the requirements operators must fulfill:
The servers that process the money transactions must be located within the borders of the Russian Federation
Sportsbook must register the domain name that they will permanently use for offering bets to clients
The operator is limited to only one domain name
Betting transactions must be processed through TSUPIS (a centralized payment processing hub that handles interactive bets)
Betting transactions outside Russia are forbidden
Of course, this isn't enough to get the operators in the business. In accordance with the laws of the Russian Federation, companies who want to legally enter the Russian sports betting market must meet the financial requirements, too. We will not mention the specific numbers, but we can tell you that it costs a significant amount of money to obtain a license to operate in Russia.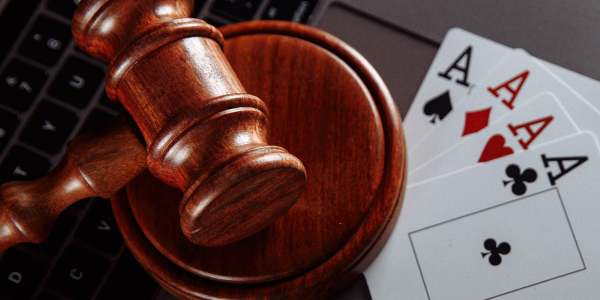 Even if they manage to break into the Russian market, sportsbook operators will face more costs; in addition to the licensing fee, online betting sites must pay an entrance fee, an annual membership fee, and a contribution to the compensation fund.
When it comes to taxes, the laws are pretty clear. As we mentioned, all the money transactions connected to online betting are processed by TSUPIS. This means that all the bets collected on certain sportsbook platform are sent directly to TSUPIS. 13% of every lost bet is withheld by TSUPIS - at the expense of the operator, of course.
Player Protections
The players from Russia are in an unenviable position. A huge imbalance (over 15 million players and only a few dozen legal platforms for sports betting) has led to the fact that Russians most often choose offshore Russian-friendly casinos. Given that international virtual casinos are not regulated under the laws of the Russian Federation, players, at those platforms, actually play at their own risk.
However, this does not necessarily mean that it's dangerous to play in offshore casinos. The most important thing when choosing an online casino that offers slots and table games to Russian players is that it has a license issued by a reputable jurisdiction. The license is certainly proof that the online casino has obtained all the necessary evidence that indicates that it is able to provide quality service to players, as well as that it has sufficient reserves of funds, and that it will be able to pay out the winnings.
When it comes to sports betting platforms, given that they are legal in Russia, we recommend players exclusively stick with operators that have permission issued by the Russian Unified Gambling Regulator and Federal Tax Authority.
Certainly, the problem of player protection is dealt with by Roskomnadzor; this government body is responsible for protecting players from having potential gambling problems. However, that method of protection isn't accepted by millions of active players in Russia - Roskomnadzor blocks and bans all operators they "catch" in providing online gambling services to players from Russia. So, despite the efforts to protect players, it is still not very popular as it prevents them from enjoying gambling.
Further Reading
lcb activities in the last 24 hours
Join today and start earning rewards
You will immediately get full access to our online casino forum/chat plus receive our newsletter with news & exclusive bonuses every month.
Join instantly with your social account