Back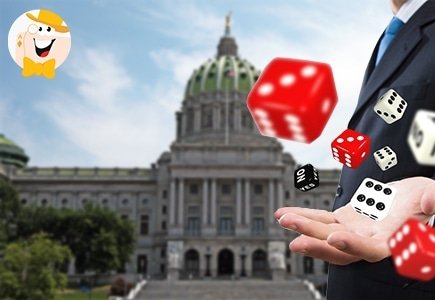 Pennsylvania is one step closer to joining Nevada, New Jersey and Delaware in regulating online gambling. On Tuesday, the House of Representatives passed the legislation that will authorize online gambling, daily fantasy sports and the addition of slot machines on airports and off-track betting parlors.

The bill still needs to be passed by the Senate and signed by Gov. Tom Wolf in order for Pennsylvania to become the fourth state to regulate online gambling.

Since the state is looking for sources of revenue to help fund a proposed $31.5 billion budget, and the estimations are that the combined gaming expansions will generate $266.5 million from licenses and tax revenues in 2016/17, thing are going fast and the prospects are not so uncertain at this point.

There is an action page launched by the Poker Players Alliance, urging everyone, especially Pennsylvania residents to contact representatives and support internet gambling. Executive director of the PPA, considers this legislation beneficial on multiple fronts:

"It is about time — this legislation is long overdue! Pennsylvanians deserve robust consumer protections and today the Pennsylvania House delivered. Additionally, this legislation will create jobs and help the Commonwealth close its budget gap. This commonsense legislation is a win-win for Pennsylvania. The online poker community urges the Senate and Governor Wolf to act swiftly to approve this measure."

Gambling Law & Society News
Back to articles