Back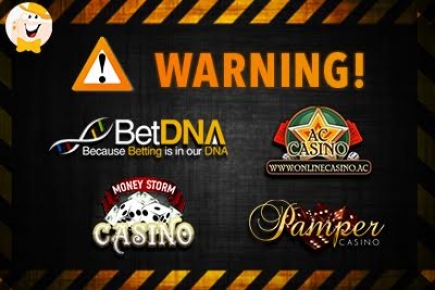 Our dedicated staff is working around the clock exposing bad casinos that feature pirated games. Over time they have become quite proficient at spotting fake software at glance, and needles to say little can get passed them easily. Now they got their eyes on Pamper casino, an extremely poor quality operator with a bad reputation and even worse reviews. If you've ever had the misfortune to deposit there, you were certainly not pampered by the staff, that much is true. They have a bad habit of disregarding withdrawal requests by the bunch, next to offering counterfeit games from multiple providers, of course.
Another highly suspicious trait of Pamper Casino is the licensing information. They claim to be regulated by 'OPERIA COSTA RICA SOCIEDAD DE RESPONSABILIDAD LIMITADA', a subsidiary of Fisher Scientific Company L.L.C. No license registration number is provided on the site, and this company is also regulating operations of its shady sister casinos - Always Cool Casino - known for issues regarding delayed payouts, slow customer support and suspected fake software. Other sister casinos including Moneystorm and BetDna also feature the same fake software and questionable services.
After checking source codes and interfaces, guys over at the slot division confirmed that Pamper Casino features pirated NetEnt, Novomatic, Aristocrat, Playtech and Quickspin games. Ironically, BetSoft games on offer appear to be genuine. 
All the fake games are hosted on a domain https://static.skygaming.com/, instead on casinomodule.com. Other tell tell signs are there as well, although they may be hard to distinguish for inexperienced players who would almost certainly end up deceived. 
In addition, the TST certificate on Pamper's 'about us' page shows a document where only Betsoft's random number generator is tested. No mention of Betsoft's games as a whole and absolutely no mention of anything else they have on their site.
For this very reasons, we are providing examples backed up by screenshots, so that you can see just how subtle the differences between original and pirated software really are. 
Pirated Aristocrat Queen of the Nile 2
Upon launching some of the fake games, a ''transferring funds'' screen with Pamper Casino address is loaded first, and then redirects straight to the game, bypassing the genuine NextGen loading screen. NextGen is the authorized distributor of this Aristocrat title, where the genuine loading screen has a green button which players must click in order to access the game.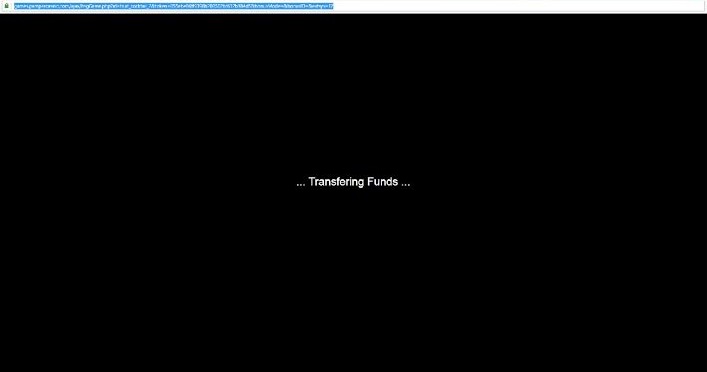 *Pirated version missing the Start Button and Original Queen of the Nile 2 version shown next to each other for a clear look: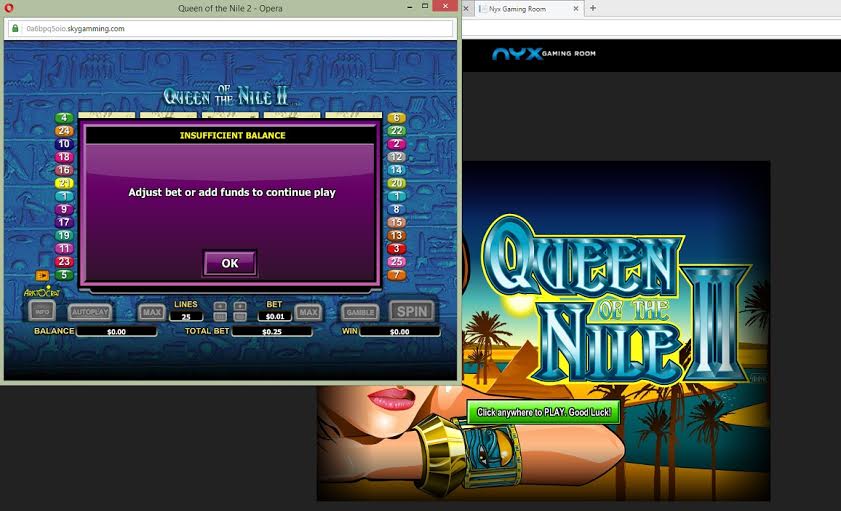 *Pirated and Original Queen of the Nile 2 screenshot showing domains for comparison: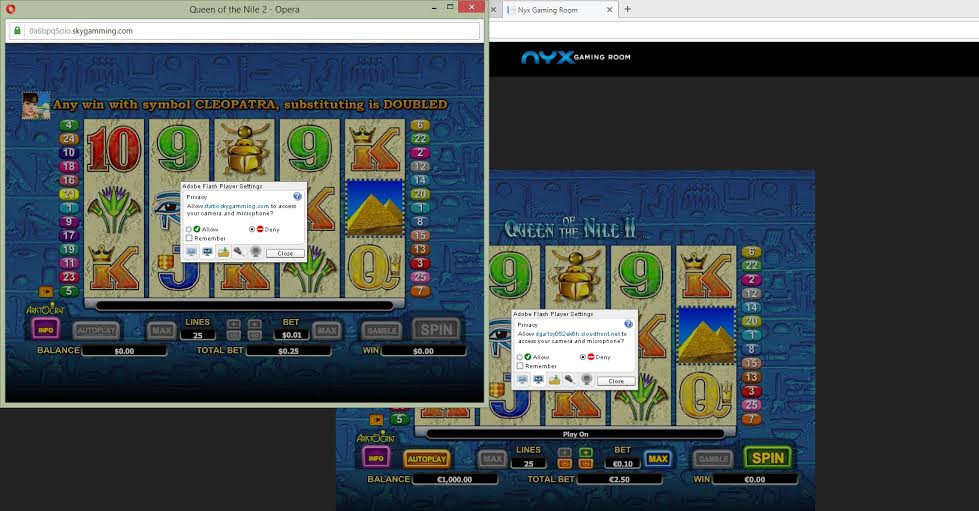 *This screenshot shows the pirated Queen of the Nile 2 code with underlined references to NYX, NextGen and the fake domain the casino is using: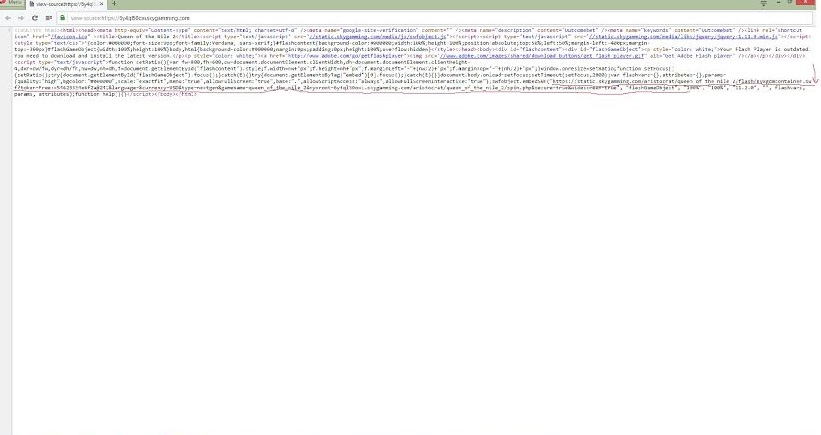 Pirated Novomatic slots
These fake versions are reminiscent of greentube games, except they have a wrong domain and the Help button either missing or not working properly.
*Pirated Sharky with ineffective Help button: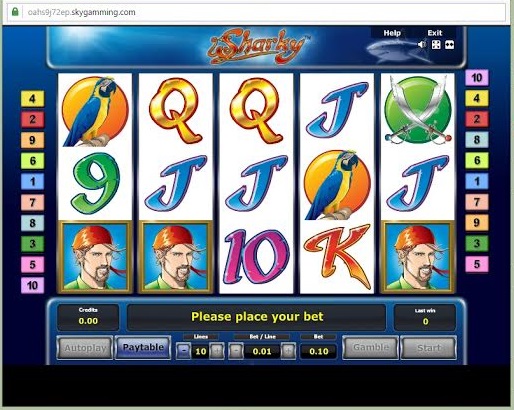 Pirated NetEnt slots
These are very hard to spot since they look exactly the same as the gnuine games, except that they are hosted on the wrong domain https://static.skygaming.com/, with the help file also hosted on the fake domain.
*Pirated South Park: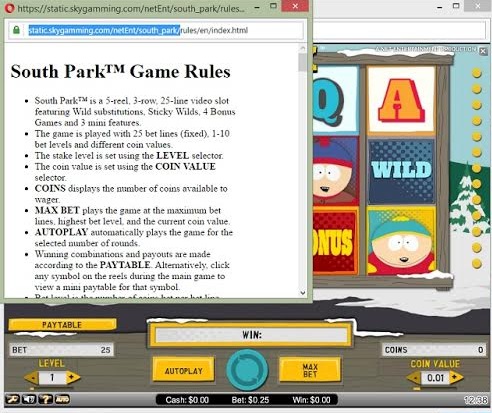 Pirated Playtech and Quickspin slots
Next to the fake 'transferring funds' loading screen, these games use counterfeit Relax Gaming launcher, game menu and help files, and are also hosted on the wrong domain.
*Pirated Quickspin Big Bad Wolf: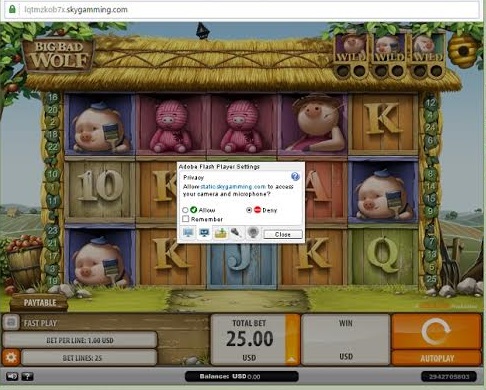 *Pirated Playtech Sopranos: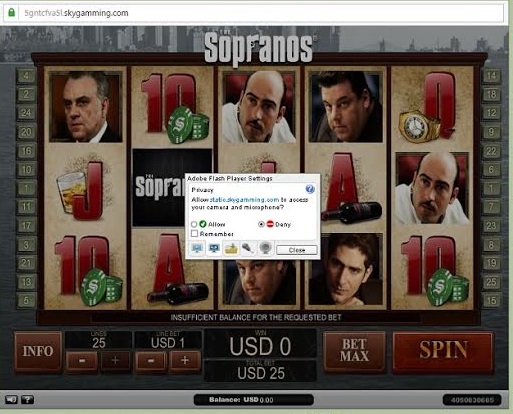 All of the above is reason enough to advise our members not to deposit money at Pamper Casino. We urge you to check LCB pages for approved casinos before depositing your funds anywhere. We have regularly updated lists of respectable operators for you to choose from and play at without worrying about genuine content or fair customer treatment.
Casino Warnings & Rogue Reports
Back to articles