Back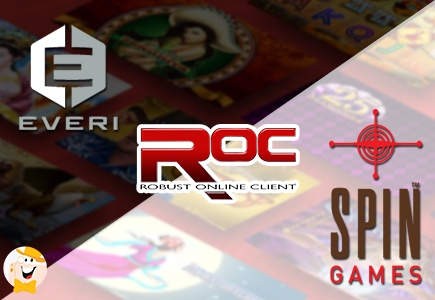 Previously known as Global Cash Access Holdings Inc., Everi Holdings, has partnered with Spin Games, developer of game content and technology. Everi serves as a financial services company, which is based in Spring Valley, Nevada. It produces slot machines, while also supplying equipment and other services to gaming facilities.
The recent deal makes room for integration between the two companies, and allows Everi to lend its content library to iGaming operators across both North American, and European markets. More specifically, content will be distributed across Spin Games' HTML5 server, known as ROC (Robust Online Client). In addition to being a remote gaming server, ROC has been designed to serve as an innovative, for-wager, content delivery system for the interactive market.
Furthermore, Everi's slot portfolio will be accessible on numerous internet browsers, as well as on desktop and mobile platforms.
President and CEO of Everi, Michael Rumbolz, commented, "Expanding the online availability of our popular slot gaming content is a strategic priority for Everi and this new partnership with Spin Games will provide us with critical advantages in executing on this initiative."
Rumbolz added, "We are excited to have Spin as a strategic partner and look forward to working with them on this important initiative."
Kent Young, President of Spin Games stated, "We are excited to partner with Everi and honored to have been chosen as an interactive technology provider that will help them achieve their social and real money wagering goals. With this new partnership, Spin continues to expand its footprint to new markets and we look forward to a close relationship with Everi going forward."
Casino Games
Casino Software
Back to articles