Back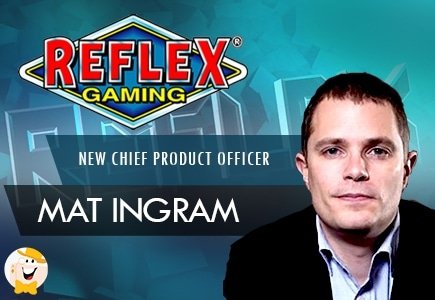 A new chief product officer has been named for UK-based games developer, Reflex Gaming. Founder of Impulse Gaming, and previous employer of Inspired Gaming Group, Mat Ingram, will be contributing more than 20 years of experience to the team. In fact, Ingram has held a number of senior management positions at Inspired Gaming, where he was employed over 10 years, and was also recruited as a front man for Odobo this past October.

Managing director of Reflex, Quentin Stott, is pleased with the timing of this new appointment, and adds, "From a standing start some 12 years ago, we have grown to command a healthy share of the single site market for Category C gaming machines, been recognised as one of the UK's fastest growing tech companies, moved into a new £1.5m multi-purpose manufacturing facility and made the successful transition into social gaming."

With a new member of the team, the hope is that Ingram can aid in strengthening Reflex's stance among traditional gaming markets, as well as to push for increased movement of content across gaming channels.

In regards to his recent appointment, Ingram stated, "Throughout my career I have been fortunate to be involved in some really exciting projects from the days at Impulse where we grew it to a £22m turnover business in just three years, to my decade working at Inspired. My role at Reflex represents the next chapter and I cannot wait to bring my experience, knowledge and passion for gaming to the newly created post of chief product officer."
Gambling Law & Society News
Back to articles