Back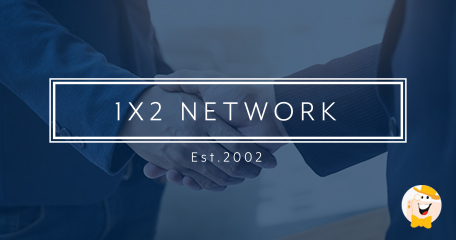 1X2 Network has just joined forces with UK-based gaming studio Rogue in an agreement that will use the Octopus Global RGS platform to incorporate the full collection of Rogue's impressive suite of games onto the platform.
Rogue has been making headlines for its success and its authentic approach to delivering premium content. Its games are action-packed and different from what we are used to seeing in the market. The company has recently added incredible game mechanics, Wildfire Reels™, Interspace™, and Fusion Reels™.
Some of the newest games from the company are Overdrive, which comes with the Turbo Reels™ mechanic. This allows users to boost the split-reels dial which will result in more frequent wins. In addition, you will see Punk Rocks with Raze Reels™ that reveal a different number of elements to provide cluster wins that explode more blocks and deliver wilds. Other new games are Mega Laser Kitty Cubes with Interspace™ and Rave Up with Pay Rises™.
1X2 Network's aggregation platform is focused on delivering unique, cutting-edge content and also comes with an array of games from some of the most successful developers in the sector. The company also has its development teams at both 1x2gaming and Iron Dog Studio.
Statements from the Companies
Speaking on the latest partnership, Chris Loftus, Commercial Director at 1X2 Network says that his company likes Rogue's titles because they stand out from the competition and push the limits for iGaming concepts. At their core, they believe in innovation, and Rogue is a new brand that's bursting with concepts for themes and mechanics. They cannot wait to introduce games to the customers.
John Parsonage at Rogue said:
"We're big fans of what 1X2 Network has done through 1X2gaming and Iron Dog Studio and so we're delighted our games will feature on the platform. It also means the full suite of Rogue games will be enjoyed by a whole new audience. This is an exciting new chapter in the Rogue story. It's time to Change the Game and go, Rogue!"
About the Company
1X2 NETWORK is the new name for a group of companies behind the 1X2gaming group. As an independent software brand based in the UK, they have created gaming content since 2002. The company has several third-party partners on the 1X2 gaming suite, aggregating casino games from vendors via the 3rd party interface (3PI). It is also focused on HTML5 development while offering a diverse suite of Sports content, Table Games, and Slots. The 1X2 NETWORK also includes the Dog Studio brand that creates high production slots all accessible in the UK, Malta, Gibraltar, IOM, and Italy.
Source:
"1X2 Network goes 'Rogue' in new content deal", europeangaming.eu, February 17, 2023.
"authentic approach"
General Gambling News
Back to articles