Back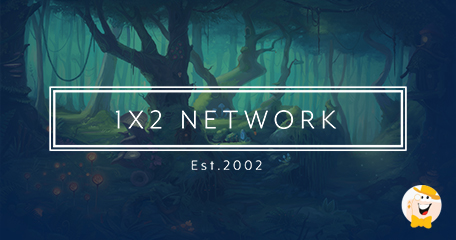 Inventive Tool with Tons of Possibilities
An independent UK-based software company, 1x2 Network, delivers Bonus Upgrader, a special tool designed to offer a leveled-up player experience. With this option, punters can access the bonuses in online slots directly, without having to play the base game first.
This inventive tool will be launched across the company's subsidiaries, conquering multiple markets quickly. Iron Dog Studio's Rock the Reels Megaways TM is the very first release where this ground-breaking mechanic will be introduced.
Elevated and More Personalized Experience
This tool relies on the concept of the "buy the bonus" feature, another extremely popular asset found in slot games. It upgrades the said feature by allowing punters to select not only the specific bonuses they want to access but the level at which they want to play those bonuses- all this without having to play the base game.
According to Jason Bradbury, Head of Business Development & Marketing at 1X2:
"Bonus Upgrader forms part of our wider plans to develop slots and bonus features that deliver the best possible player experience and that ultimately give players more control over how the game plays out."
With Bonus Upgrader…
…consumers have far greater control over the game and how it plays out. On top of that, they can also adjust the volatility of the slot by picking a specific set of features and the value of stake they wish to play them at. For example, they can opt for more extra spins, guaranteed wilds, increased starting multipliers, removal of low-paying symbols, etc.
It's Time to Rock and Roll!
As mentioned earlier, 1X2 Network plans to present Bonus Upgrader to the audience across the next series of slots designed and developed through its 1X2gaming and Iron Dog Studio subsidiaries. Rock the Reels Megaways TM is the one to break the ice.
Spreading across 6 reels…
…this unusual adventure follows Freddie and The Pride, rock stars determined to bring you not only awesome music but jaw-dropping prizes as well. Freddie Roar, the legendary lion-haired lead singer of the band has a special power- he transforms symbols into multiplier wilds.
Other members of the band, also work as rewarding features. Treble, the flamingo on lead guitar transforms symbols into the highest paying ones, with a single pluck from her ax. Then Ozzy Eight Hands spreads the symbols by using tentacles, while Dirty Axel, the bassist also turns icons into wilds.
In terms of payout percentage, it amounts to 96.70%, while the volatility is very high. The max exposure goes all the way to 50,000x.
More Powerful Features from the Company
Let's not forget to mention Branded MegawaysTM, which has taken the sector by storm since the moment it was introduced. This premium-quality element allows operators to quickly and cost-effectively launch their own MegawaysTM slots that reflect their brand and identity.
All games enhanced with this feature are available in regulated markets such as the UK, Malta, Gibraltar, Isle of Man, Spain, Italy, and Sweden. Just like with Bonus Upgrader, it was Iron Dog Studio to break the ice with its Pirate Kingdom Megaways, enriched with a "tumble trigger" feature.
Check out the official preview video!
Source:
"Introducing Bonus Upgrader from 1X2 Network", 1x2 Network press release, November 11, 2021.
"give players more control over how the game plays out"
Casino Software
Back to articles