Back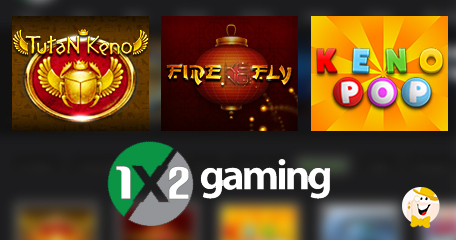 1x2gaming has recently gone live with three new Keno titles, which are currently available across the 1x2 Network and NYX OGS. The Keno games are available in HTML5 and are accessible via desktop and mobile play.
Each of the games were designed using a mobile-first approach, and they provide users with a unique player experience. All three games consist of 80-ball, 20-draw lottery products. Users have the option to play at high or low volatility, with up to 15 numbers for selecting to match. Be careful, as the more balls selected, the higher the risk; but, this also means a chance for better rewards.
Here's a closer look at the three new games:
Firefly Keno
This title offers an Asian theme, where fireflies will illuminate the lanterns drawn on the screen.
Tutan Keno
Enjoy an Egyptian theme, and watch as scarabs flood your gaming screen to draw the numbers.
Keno Pop
Finally, the third and final title in this Keno trio will see explosions of party balloons taking over its theme. Watch as balloons pop to reveal selected numbers.
While each of these games is currently live across the 1x2 Network, they will go live sequentially on the NYX OGS. Firefly Keno will go live August 22nd, Tutan Keno premieres September 5th, and Keno Pop is scheduled to make its appearance on OGS on September 19th.
The new releases follow up more recent titles from 1x2, including Neon Jungle, Cribbage, and Treasure of Horus.
Good luck!
"Each of the games were designed using a mobile-first approach"
Casino Games
Back to articles