Back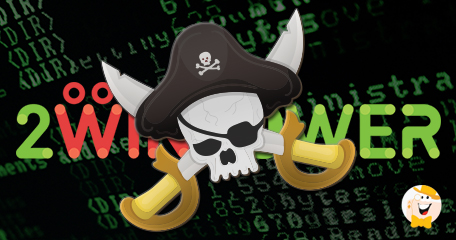 Remember 2WinPower? Members who follow LCB rogue reports know all about this infamous company. Providers of pirated software, they've been banished from the industry once before, by the joint effort of LCB and Aristocrat Gaming. Though the online community was ecstatic to see them gone and their criminal business closed, we had a feeling that wasn't the last we'll see from 2WinPower. Sure enough, they are back! Not to be confused - this is not a casino! They are a third party supplier of fake, turnkey gaming products including counterfeits of Novomatic, Net Entertainment, Realtime Gaming, EGT and Aristocrat video slots.
Considering they've shown great tenacity and fought tooth and nail to keep their piracy network alive and well, it is not at all surprising to see the company reemerging on a wholly different domain: https://2wpower.com/. We first encountered their fake games in 2016, when investigating two very suspicious casinos: BetsTower and BetMaxValue. To our dismay, we realized this was a large and complicated network involving at least one other company: Desoft Gaming. One shocking fact after another, not only was their entire offering falsified, but they advertised openly via an official website and social channels, apparently undaunted by legal repercussions for plagiarism.
Thinking themselves untouchable (and why wouldn't they, when so little has been done to prevent such frauds), they were shocked to realize they've been busted when LCB exposed their products on another client brand, Burnbet Casino, in 2017. A struggle ensued when employees and associates of 2WinPower and Desoft Gaming started pestering our team via emails and official LCB channels, in a futile attempt of damage control, resorting even to death threats. We, of course, never thought of removing any evidence of their illegal trade from our portal.
After contacting Aristocrat representatives, together we forced the piracy network to remove the falsified versions of the popular provider's software from their website in August 2017. Victory achieved! Having no genuine games of their own, we had hoped it would damage their business enough to shut down eventually.
As faith would have it, they have returned and it means we must again be very cautious not to fall for their fakes. No doubt they will instruct clients to conceal the origin of supplied slots as much as possible. Previously, it was possible to spot some of their games thanks to a loader with the 2WinPower logo, without having to inspect source codes or other details. There's no telling how this might have changed. We will keep our eyes open for any sign of the all too familiar foul play, but for now, let's stay away from the above-mentioned sites. Keep up with LCB Rogue reports for new information regarding this criminal network!
Relevant links based on our report:

2WinPower Launches Pirated Software Group - report by CasinoListings.com

2WinPower Offers Pirated Casino Software - report by Professionalrakeback.com
"they have returned and it means we must again be very cautious"
Casino Warnings & Rogue Reports
Back to articles