Back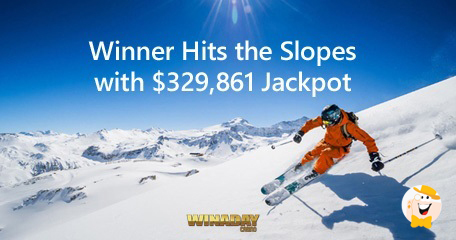 Diligent WinADay Casino player, James H., won a record jackpot. According to the press release, James works as a ski technician and enjoys mobile casinos from his smartphone. He was playing Slotland's Vegas Vibes slot adventure when he hit a $329,861 jackpot!
The player and his girlfriend have already started planning a vacation in the Alps. Understandably overwhelmed, James commented:
"Iˈve had some big wins, but they tell me this beats the casinoˈs record. Thatˈs kind of insane!".
It is well-known that each max bet prize contributes to the site's jackpot. It can be triggered via slot play and is typically won before reaching $300,000. The previous record was accomplished by Joe P. on famous Pyramid Plunder slot.
WinADay casino manager, Michael Hilary, commented on this occurrence:
"Wow! Every jackpot win seems to break a record lately. Weˈre so glad James had placed a max bet when he hit those five Elvis symbols."
Later on, the winner shared his story:
"We want to go to Europe for the first time and ski in the Alps. Weˈve been saving for that for awhile. Iˈm also thinking of getting a motorcycle but not sure yet! I play on my phone lots, not usually high bets. But I got over $400 on free spins this time so put up my bet to max. That's when I hit the jackpot! WinADayˈs slots are easy to play on my phone. Vegas Vibes is definitely my new favorite!"
The winner's advice to other players?
"One day will be your lucky day. You might think it wonˈt ever happen to you but really you never know. Someone has to win it!"
WinADay Celebration
To honour the recent jackpot win, the casino has announced Vegas Vibes the game of the month for February. Starting from February 1, 2019, players can claim a 60% match bonus on the title. Just type the bonus code, GOTM, and you can enjoy the benefit two times per day with 27x playthrough requirements. The offer is valid from the 1st until the end of February.
If you play the game of the month within this period, you can hit serious prizes with cash draw. There are three rewards in total worth $250, $100 and $50 respectively. VIP rewards are doubled. After March 18, we will know the winners!
"WinADay Casino player, James H., won a record jackpot"
Promotions & Bonuses
Back to articles